How to Develop Financial Acumen with AGMP | Jaro Education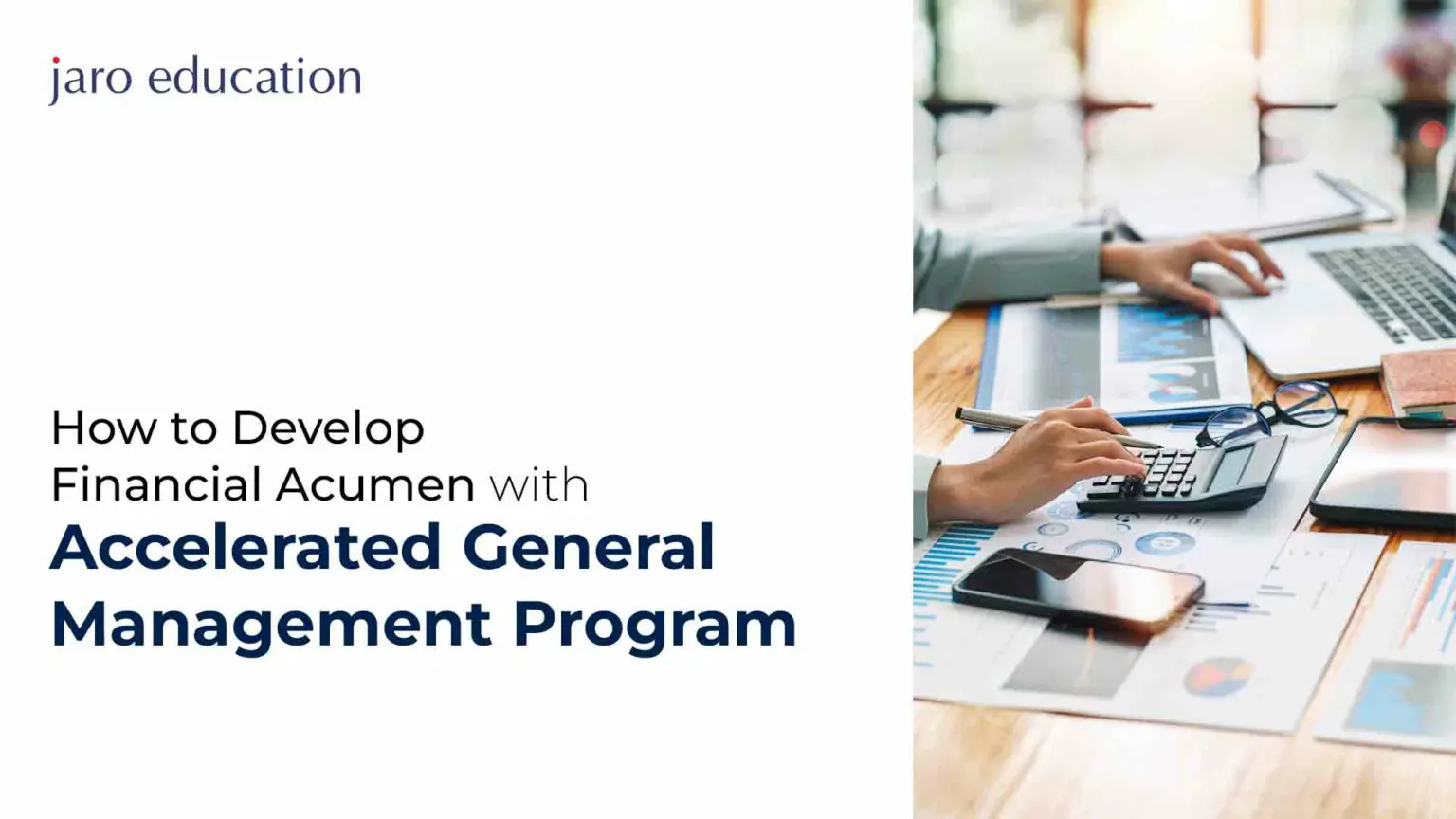 Possessing strong financial acumen has become increasingly vital for individuals in general management roles. Understanding financial concepts, analysing financial data, and making sound financial decisions are essential skills for effectively leading organisations toward success.
One program that aims to develop these skills is the Accelerated General Management Program (AGMP). The program offered by Michigan Ross is designed to provide aspiring leaders with a comprehensive understanding of various business functions, including finance, strategy, marketing, and operations. However, one of its key distinguishing factors is the emphasis placed on developing financial acumen. By participating in this program, individuals can gain the expertise to make informed financial decisions and drive overall organisational performance.
Understanding Financial Acumen
Financial acumen refers to the ability to comprehend and analyse financial information, make informed decisions based on financial data, and effectively manage financial resources within an organisation. Its components include a solid understanding of financial statements, the ability to interpret financial ratios and metrics, and the skill to assess financial trends and forecasts.
Developing financial acumen offers numerous benefits, such as improved decision-making abilities, enhanced strategic planning skills, better resource allocation, and the ability to communicate effectively with stakeholders, including finance professionals and executives. 
Hence, AGMP helps to develop these skills and capabilities, empowering participants to thrive in complex and dynamic business environments.
Accelerated General Management Program: Overview
Global market forces, uncertainty, and innovation are reshaping the expectations of senior business leaders, necessitating strategic global changemakers who can navigate dynamic competitive environments. Whether professionals aim to enhance their performance, advance within their company, or lead in a new role, the Accelerated General Management Program (AGMP) offers the perfect solution.
It is an advanced management program designed to fast-track career growth. With a rigorous six-month learning journey, participants gain access to cutting-edge management concepts and tools. Led by award-winning faculty members, this program equips professionals with the financial acumen to excel in their careers.
It is an advanced management program designed to fast-track career growth. With a rigorous six-month learning journey, participants gain access to cutting-edge management concepts and tools. Led by award-winning faculty members, this program equips professionals with the financial acumen to excel in their careers.
Key Features of the Accelerated General Management Program
The Accelerated General Management Program offers a range of notable features, including:
Certificate of achievement from Michigan RossIndustry experts and subject matter specialists as instructors

Blended format with online modules and live faculty sessions

Assessment conducted online to evaluate learning outcomes

Comprehensive and rigorous course design

Opportunity for networking and collaboration with peers

Engage in a supportive peer-learning community

Real-world application of knowledge and skills

Executive alumni status upon program completion
What are the AGMP Program Offerings?
There are multiple benefits associated with selecting an Accelerated General Management Program, which includes:
Intensive Learning Experience
These programs are designed to provide a concentrated and immersive learning experience within a condensed time frame. Participants can expect a rigorous curriculum that covers essential management concepts and skills.
Accelerated General Management Programs often feature renowned faculty members with extensive industry experience. These professionals ensure that participants receive top-notch training by bringing their real-world knowledge and skills to the classroom.
Approach to Blended Learning
Many programs use a blended learning strategy that combines online modules with in-person faculty meetings. This format offers opportunities for real-time communication with classmates and teachers while also allowing for flexibility and self-paced study.
The programmes place a high priority on applying knowledge to practical situations. Incorporating case studies, simulations, and group projects enables participants to put their knowledge and abilities to use in real-world business scenarios.
Accelerated General Management Programs provide fantastic networking possibilities. Connecting with people from various fields and backgrounds helps participants to build a useful network for future partnerships and professional advancement.
Career Development Support
These programs frequently include career development support, such as access to career services, mentorship programmes, and help to find employment. This guarantees that participants get advice and tools to improve their professional prospects.
Participants will get –an executive alumni network after completion of this global-level intake. . Throughout one's career, this network can offer continual assistance, mentoring, and useful professional connections.
Fast-Track Professional Growth
One of the major advantages of AGM programs is the prospect of rapid professional advancement. The extensive knowledge and abilities picked up during the program may pave the way for new chances, promotions, and more responsibilities.
Holistic Skill Development
By emphasising technical skills along with leadership, communication, and critical thinking abilities, the AGMP by Michigan Rossis seek to assist professionals in becoming well-rounded. This comprehensive skill development equips people for various managerial positions.
International Perspective
Pursuing a general management program from a globally accredited institute will enable participants to have valuable credentials and exposure to high standards of curriculum, pedagogy,emient faculty, etc. These exposures provides participants with a broader perspective and a competitive edge in the global marketplace.
Who Should Attend This Program?
The Accelerated General Management Program is designed to cater to a diverse range of professionals seeking to develop their financial acumen and advance their careers. The program is particularly well-suited for:
Aspiring managers transitioning into higher organisational roles.

Emerging leaders seeking to expand their management responsibilities.

Technical and functional experts transitioning into managerial positions.

Ambitious professionals aiming to accelerate their career growth or change career paths.

Individuals without prior formal business education seeking an in-depth understanding of core business concepts.

Individuals desiring professional or entrepreneurial growth opportunities.
Here5-Step Admission Process for the Accelerated General Management Program
The admission process for the Accelerated General Management Program involves five key steps:
Prospective applicants must satisfy the program's qualifying requirements. This could involve specifications like a minimum level of education, employment experience, and language or subject area expertise.
2 Submission of an Application
Interested parties must use the appropriate application portal to submit their applications. Personal information, academic and professional history, a statement of intent, and any other necessary documents or references are often provided in this manner.
3 Shortlisting and Screening
The applications go through a rigorous screening process after being received. The screening committee evaluates the applicants based on a number of criteria, including academic success, professional experience, a personal statement, and compatibility with the program's objectives. A shortlist of potential candidates is compiled from the applicant pool.
The programme offers admission to the shortlisted applicants. They receive information on the next steps, including how to pay the programme fees, after being informed that they have been accepted. Usually, the candidates are given a deadline by which they must confirm their acceptance and finish the fee payment procedure to reserve their spot.
Candidates are formally enrolled in the Accelerated General Management Program once admission is verified after fee payment. They are given more guidelines and details regarding the program's start date, orientation, and any prerequisite reading or other prerequisites. 
Following this stage, their enrollment in the program is officially confirmed, and individuals can start getting ready for their academic adventure.
In today's dynamic corporate environment, developing financial acumen is an essential ability for aspiring professionals. A complete foundation is provided by the Michigan Ross– Accelerated General Management Program (AGMP) for developing these skills and dominating the industry. 
Participants get a thorough understanding of fundamental business ideas and cutting-edge financial topics through a demanding curriculum taught by award-winning faculty members at Michigan Ross. 
An interesting and participatory learning experience is guaranteed by the program's blended learning strategy, which includes virtual classrooms and live faculty sessions. The program also promotes connections and professional partnerships by providing networking opportunities and access to a welcoming peer-learning community.
Aspiring professionals can develop their financial acumen, boost their careers, and seize new possibilities in the fast-paced world of finance by enrolling in the AGMP through Jaro Education.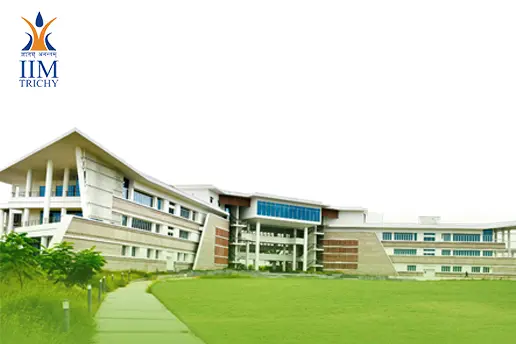 Post Graduate Certificate in Senior Management Programme – IIM Tiruchirappalli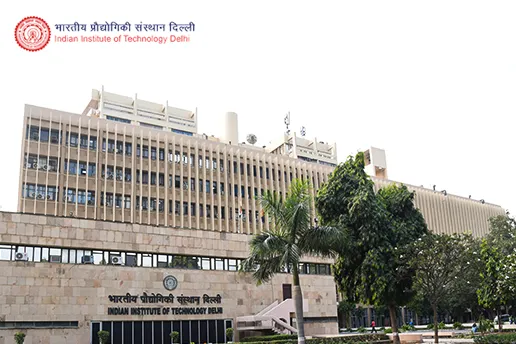 Executive Management Programme in Advanced Strategic Management by CEP, IIT Delhi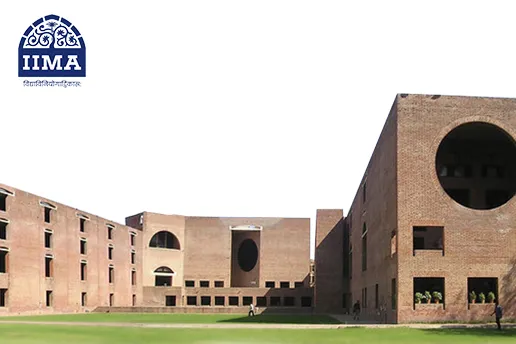 Advanced Programme In Financial Technologies And Financial Analytics IIM Ahmedabad