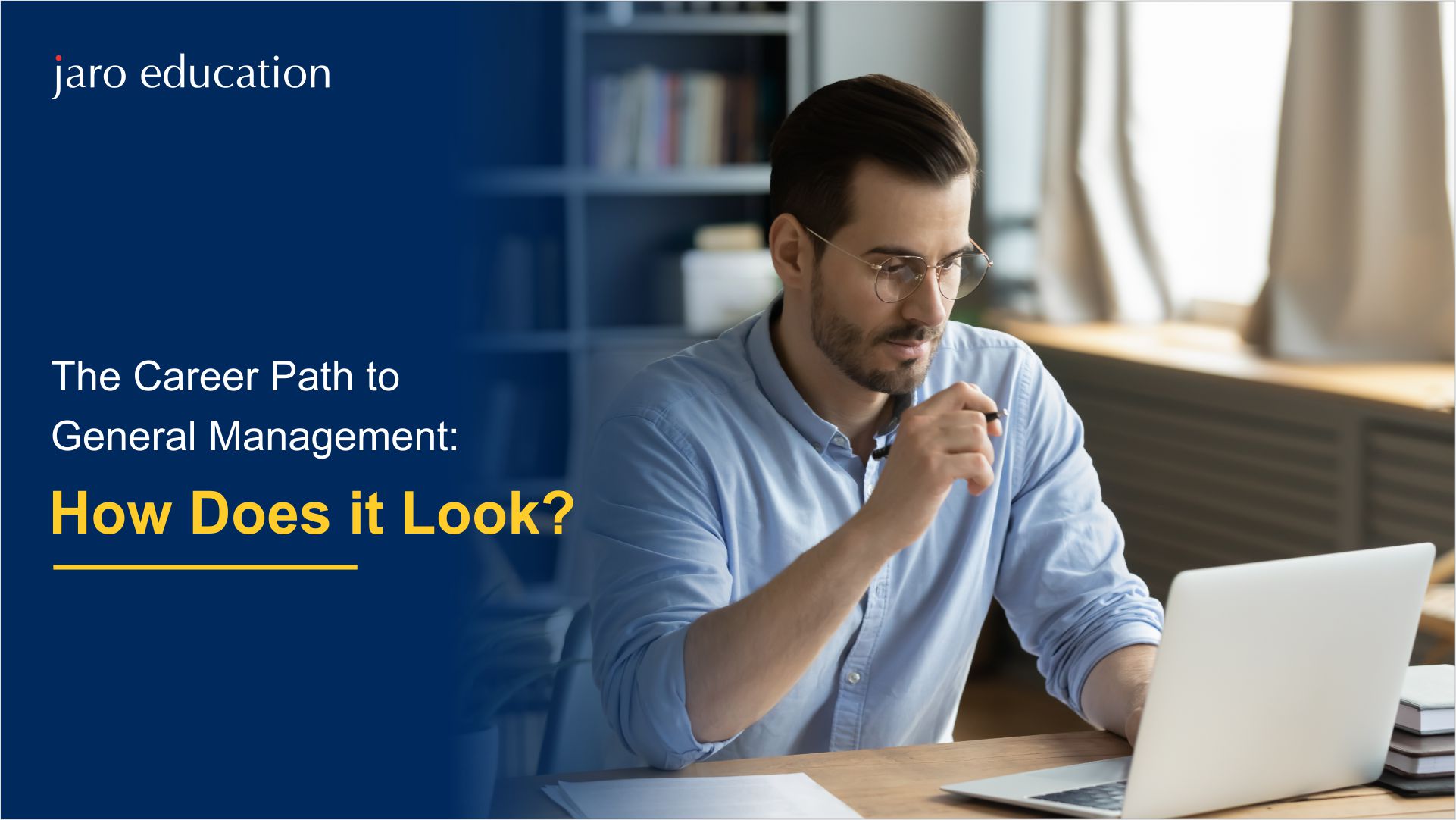 Introduction
The fast-paced management world is an exciting path to consider for IT professionals who strive to make a difference in the organization. While management positions are becoming more accessible to IT workers with managerial skills, landing a top management position is highly competitive. Management requires the ability to inspire others, but mastering this skill is difficult. IT professionals must apply their interest in problem-solving in a management context. 
A general management program can help to bridge the skills gap from IT to management.
General Managers are professionals responsible for a company's sales, marketing, and administration; they are in charge of the corporation's financial operations, including revenue and cost components. Planning, delegating, implementing, coordinating, and making judgments are all responsibilities of the general managers. As a result, rather than being entirely committed to a specific function, General Managers are in charge of the organization's overall progress and development, resulting from smooth operations among divisions. General Management is one of the most desirable job paths for management experts.
Major responsibilities of a General Manager
General managers are responsible for a wide range of tasks to keep their companies functioning smoothly. They do not limit their obligations to duties or positions, even though they constitute top management. The following are some of the primary tasks of General Managers:
Developing and sustaining a vision for the company's future

Designing a marketing strategy for the company

Maintaining and optimizing the revenue and expenditure of the business

Monitoring the work of other divisions

Evaluating the company's abilities and weaknesses

Departmental and customer engagement

Preparing and managing a new policy or project
The General Management Programme for IT Professionals (GMIT) is a part-time certificate program developed for IT professionals who want to transition into a general managerial position and develop essential business skills and abilities which help them deal with issues that span departments.
Career path to general management
There are specific prerequisites for a career in general management. The requirements are as follows:
General Managers should ideally have completed their studies in business or a related field. Professionals from other fields such as IT can consider obtaining a PG degree or certification to give themselves an advantage over other aspirants. A General Management Course requires the applicants to have studied till graduation, or have a diploma as a 10+2+3 format of study.
Must have work experience in a relevant field. To obtain the same, try to land a job in a related field. Suppose one wants to be a General Manager at a IT management company. For example, one may start as a sales associate there, then apply for an assistant manager position after proving themselves at various levels in the organization. A minimum work experience of one year is essential to apply for General Management Courses.
General Management Program
As a recent graduate, one must look into establishing themselves in their profession. However, only those managers who continue to explore new possibilities and concentrate on their professional development advance to high-ranking levels over time. Becoming a top professional in general management requires one to learn new skills and to prepare oneself for future challenges, which only a top-rated General Management Programme for IT Professionals can fulfill.
The General Management Programme for IT Professionals (GMIT) by IIM Kozhikode is a great option for IT professionals seeking a career in general management that aims to provide topical knowledge on general management to IT professionals who want to move away from functional to general management responsibilities. The course is also suited for IT professionals who want to improve their management abilities in areas such as marketing, finance, organizational behaviour, strategy, and operations. IIM Kozhikode's programme emphasizes IT management to better match the programme with the participants' industry. The General Management Programme for IT Professionals includes courses on simple management topics, such as Business Statistics and Recent Issues.
This programme provides budding managers with a unique chance to develop their highest capabilities by learning new skills and preparing for new challenges. It helps to provide students with a managerial outlook, necessary skills, and crucial inputs needed to excel in particular business units. The GMIT programme will allow the professional to customize a learning path to meet their career objectives.
Conclusion
General management is an exciting career path for IT professionals who aspire to become management experts. General Management Programme for IT Professionals usually offer the right blend of teaching and practical training for their students and use cutting-edge teaching methods to provide students with immersive learning experiences.
Register now for the General Management Programme for IT Professionals (GMIT) to enhance your general management skills and accelerate your career!