Professional Certificate Programme in Digital Marketing for Performance & Growth - IIM Kozhikode
Friday
7:00 pm to 10:00 pm
The Professional Certificate Programme in Digital Marketing for Performance & Growth offers a valuable opportunity for professionals to enhance their proficiency in digital marketing and growth hacking. This comprehensive programme encompasses fundamental aspects of performance marketing, growth strategies, and tactics, such as search engine optimization (SEO), pay-per-click (PPC) advertising, content marketing, social media marketing, and more.
With a primary focus on practical and actionable applications and strategic decision-making, this programme offers a unique learning experience that can help professionals become experts in the field. A diverse set of pedagogies, including tool workshops, case discussions, simulations, live projects, etc., will be used in the class to ensure holistic learning. From developing a successful marketing strategy to tracking and optimizing results, this program will equip professionals with the skills and knowledge they need to succeed in the fast-growing world of performance marketing and growth.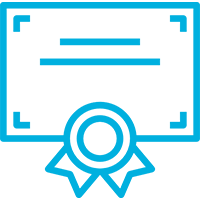 Certification of Completion from IIM Kozhikode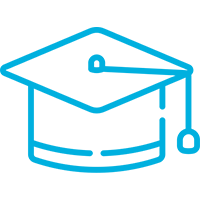 Executive Alumni Status - IIM Kozhikode

Complete digital immersion

Live project ensures holistic learning

Faculties from academia and industry with immense experience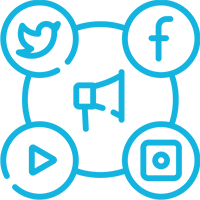 360-degree approach in marketing to digital consumers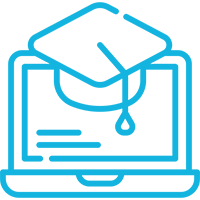 Unique proven pedagogies specifically developed for Digital Marketing courses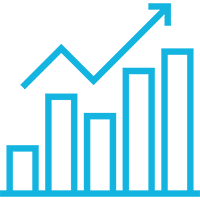 Leveraging new immersive tools and technologies in the growing digital landscape
Designed for Working Professionals Qualifying the Below Criteria:
Graduates (10+2+3) or Diploma Holders (only 10+2+3) from a recognized university (UGC/AICTE/DEC/AIU/State Government/recognized international universities) in any discipline.

By the Programme start date (Technical Orientation), the candidate should have a minimum of 02 years of work experience (after graduation).
The evaluation methodology is at the discretion of the faculty. The methodology includes online quizzes, case analysis, class contribution, assignments, and any other component as decided by the faculty. A minimum of 75% attendance is a prerequisite for the successful completion of this programme. The participants will have to secure the minimum pass marks in the evaluation components specified by the faculty.

Participants who successfully complete the same and satisfy the requisite attendance criteria will be awarded a Certificate of Completion. Participants who are unable to clear the evaluation criteria but have the requisite attendance will be awarded a Participation Certificate.

The programme may require participants to work on individual/group assignments and or projects. The main objective of such assignments/projects will be to help the participants apply their conceptual learning of the programme to actual organizational decision scenarios.
Understanding the Digital World
The Digital Consumer Journey
Marketing in a Digital World
Publishers, Advertisers, and Ad-networks
Introduction to Digital Marketing Tools
Search Engine Optimization (SEO)
Search Engine Marketing (SEM)
Digital Marketing Analytics
ROI/ Performance Marketing
Conversion Rate Optimization (CRO) Strategy
Attribution Modelling Simulation
Digital Branding Strategy
Online Reputation Management (ORM): Strategy & Execution 
Digital Media and Entertainment
Competing in the Digital World
Using the Metaverse for Performance Marketing and Branding
Recent Development in Digital, & Global Outlook 

Case Study and
Live Project

Simulations and classroom activities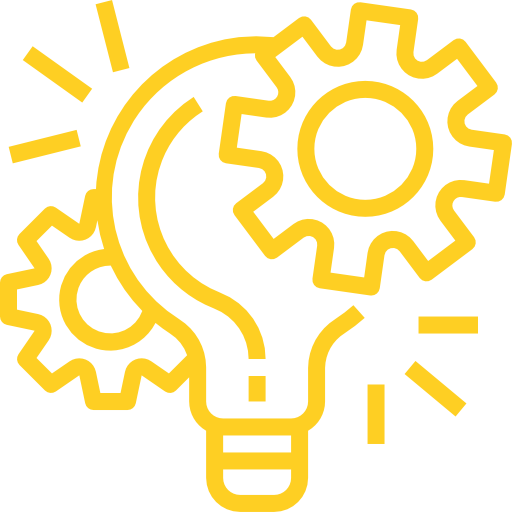 *The above list is indicative and is subjected to IIM Kozhikode's discretion.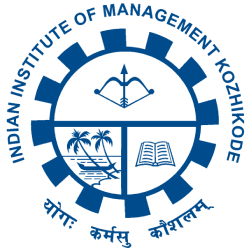 Started in 1997 with its Post Graduate Programme (PGP), the Indian Institute of Management Kozhikode (IIMK) is on a high growth trajectory today, offering the widest range of academic programs in the field of management education. These include Fellow Programme in Management, Executive PG Programmes, Management Development Programmes and Faculty Development Programs. IIMK set up a Satellite campus at Infopark, Kochi, in 2013 dedicated to Executive Education. IIMK also has the unique distinction of launching a PhD (Practice Track) programme for working professionals besides bringing in new dynamic courses like the one-year Post Graduate Programme in Business Leadership (2019) MBA in Finance and MBA in Liberal Studies & Management (2020). The institute is also home to IIMK LIVE a first-of-its-kind startup incubation programme and the Indian Business Museum.
IIMK is ranked 3rd as per NIRF India Rankings 2023: Management. The institute also features regularly among top global institutes for its flagship MBA (PGP) and EMBA programme (EPGP) in QS World University Rankings. The Institute has leapfrogged 100 spots to be placed in the Top 251-300 Institutes in Business & Management Studies globally, as per the QS World University Rankings by Subject 2023. It is also Ranked No.2 in CFIs (non-Technical) category in the Atal Innovation Rankings (ARIIA 2021) rankings released recently by Ministry of Education, Govt. of India, and has the distinction of being the only IIM in the coveted innovation rankings. IIM Kozhikode is globally accredited by EQUIS (EFMD) and AMBA (UK).
IIM Kozhikode also made its debut in the prestigious Financial Times Rankings (FT Rankings 2023) at 72nd position among the top-75 Open-enrolment executive program providers globally, catapulting the 27-year young IIM to an exclusive list of foremost providers of executive education in the world. IIM Kozhikode has successfully delivered close to 1300 MDP programmes for the past two decades, training more than 41000 participants from 150+ organisations – which also includes several Fortune 500 companies – in the process.
2nd
Amongst IIMs
& Public B Schools
The Week-Hansa
Research Best
B Schools Survey 2022
3rd
Overall category
The Week-Hansa
Research Best
B Schools Survey 2022
3rd
Top B-School in India
NIRF India Rankings
(2023: Management)
4th
Financial Times
Open Enrollment
Rankings (India) 2023
After fulfilling the necessary requirements, participants will be granted the esteemed Executive Alumni Status by IIM Kozhikode (The benefits of executive alumni status are at the discretion of IIM Kozhikode).

IIM Kozhikode offers a certificate in "Professional Certificate Programme in Digital Marketing for Performance & Growth" to participants who successfully meet the evaluation criteria and satisfy the requisite attendance criteria will be awarded a 'Certification of Completion'.

Participants who are unable to clear the evaluation criteria but have requisite attendance will be awarded a 'Participation Certificate'.
Application Fee
INR 2,000/- + GST
Total Programme Fee
INR 180,000/- + GST
Instalment 1
INR 60,000 + GST


Instalment 2
INR 50,000 + GST


Any change in any of the applicable taxes during the tenure of the programme, to be borne by the participants
Boarding and Lodging during campus visit provided by IIM Kozhikode
Application fee is not included in the installement pattern
It seems we can't find what you're looking for.
Jaro Expedite - Career Booster
Rigorously building the candidate's profiles and resume scrutinizing their LinkedIn profiles. Jaro Education enables personalised feedback to boost overall virtual presence.
Moving forward with carefully curated resume reviews that ensures you are interview-ready for the workplace of tomorrow.
Get career assistance as per the profile and preferences. On average, get 5-6 job recommendations to enhance quality employment opportunities.
Career Enhancement Sessions
Bridging connectivity to link the best talent with organizations through eminent sessions from top-class industry speakers.
Note:
IIM Kozhikode
or Jaro Education do not guarantee or promise you a job or advancement in your existing position. Career Services is simply provided as a service to help you manage your career in a proactive manner. Jaro Education provides the Career Services described here. IIM Kozhikode
 is not involved in any way with the Career Services described above and offer no commitments.
Build 21st-Century Skill set to Gain Career Edge in the VUCA World
Learn from the best minds and eminent faculty to become the next industry expert.
By clicking Start Application, you agree to our terms and conditions and our privacy policy.
Frequently Asked Questions
Connect with our Program Advisor