Accelerated General Management Programme
IIM Ahmedabad
The expansion of emerging economic challenges, every industry to strive towards growth. India's top-tier B-School, IIM Ahmedabad- Accelerated General Management Programme (AGMP) aims to enrich professionals in the changing business world – highly interactive coursework that leverages the use of technology with the imbibe of best management practices to develop tools and techniques. The Accelerated General Management Programme is an extensive one-year programme that prepares emerging professionals to navigate the challenges of the 21st-century global business landscape. This programme strengthens intensive business perspective using innovatively blended pedagogy that covers business management functions, and contemporary and new age coursework.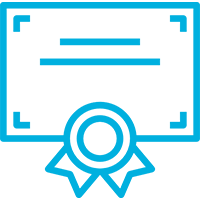 Prestigious Certification from a Premier B-school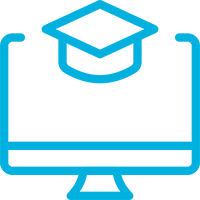 Exclusive Alumni status of IIM-Ahmedabad

2-Way Interactions Intensive and Immersive Campus Learning

1 Intensive Capstone Project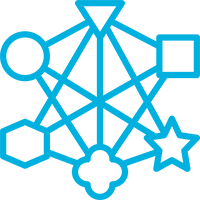 Peer Networking and Learning Opportunities Across Various Industries

Acquire New-Age Management Skills for the Global Business World
Prior work experience up to 10 years & those up with 15 years of experience in one functional domain will be considered.
The candidates should be Graduates/Post Graduates in any discipline with 50% or more marks.
Participants would be selected based on an assessment of their background and motivation based on the application submitted.
This component forms the core of AGMP spread over 1 year, it consists of classes twice a week on the IOL. Faculty assigned by IIMA will take these modules.
Generally, the programme has three campus modules covering 12 days on campus. However, in the current situation of pandemic, the number of campus modules will be subject to government advisories from time to time.
On-campus modules  –  April 5 – 8, 2023
Library & Institute I – Card(Participates would be provided restricted remote Library access.)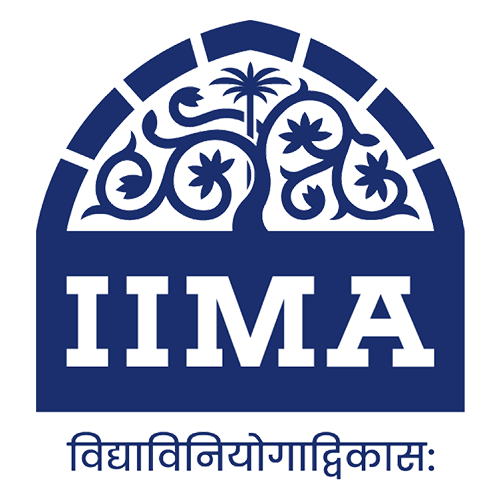 Indian Institute of Management Ahmedabad (IIM Ahmedabad) is the world's leading public business school established in 1961 and located in Ahmedabad, Gujarat, India. Recently, IIM Ahmedabad moved up into the top 50, ranking 47th in the Financial Times Executive Education Rankings for 2022. Over the 60 years of its existence, it has been acknowledged for its exemplary contributions to scholarship, practice and policy through its distinctive teaching, high-quality research, nurturing future leaders, supporting industry, government, social enterprise and creating a progressive impact on society.
Over the years, IIMA's academically superior, market-driven, and socially impactful programmes, have earned a high reputation and acclaim globally. It became the first Indian institution to receive international accreditation from EQUIS. The renowned flagship two-year Post-Graduate Programme in Management (PGP) is ranked 20th in the FT Master in Management Ranking 2020 and the one year Post Graduate Programme in Management for Executives (PGPX) has been ranked 48th in the FT Global MBA rankings 2021. The institute also is placed first in the Government of India's National Institutional Ranking Framework (NIRF), India Rankings 2020.
47th
FT Executive Education Rankings Business Standard 2022
1st
NIRF – Management Category 2022
1st
Outlook
NIRF – Management Category 2022
IIM Ahmedabad shall carry out the assessment as per the course outline. At the end of the programme, eligible participants will receive a Certificate of completion of the programme from IIMA subject to assessment and attainment 0f 80% of attendance.
Application Fee
INR 2,000/-
Total Programme Fee
(Exclusive of application fee)
INR 6,90,000/-
Initial Payment
6th September 2022
INR 172500/- + GST
1st Installment
10th January 2023
INR 172500/- + GST
2nd Installment
10th May 2023
INR 172500/- + GST
3rd Installment
10 August 2023
INR 172500/- + GST
*GST will be charged extra on these components, at present, it is @18%
Any change in any of the applicable taxes during the tenure of the programme, to be borne by the participants
Application fee is not included in the Installment pattern
Build 21st-Century Skill set to Gain Career Edge in the VUCA World
Learn from the best minds and eminent faculty to become the next industry expert.
By clicking Start Application, you agree to our terms and conditions and our privacy policy.
Frequently Asked Questions