Post Graduate Certificate in Senior Management Programme - IIM Tiruchirappalli
One 3-hour session every
Saturday from 6:30
pm
to 9:45
pm
Amidst the increasing global demand for skilled senior management, a shortfall in qualified professionals persists. IIM Tiruchirappalli's Post Graduate Certificate in Senior Management bridges this gap, offering aspiring leaders a pathway to higher echelons. This programme caters to transitioning professionals, covering vital management domains, nurturing interdisciplinary perspectives, and fostering leadership acumen. By exploring core business tenets, paradigms, and theories, participants gain holistic insights crucial for excelling in senior roles. This interdisciplinary intake encompasses management functions, cultivates interdisciplinary thinking, and hones leadership prowess, equipping participants with essential business concepts for success.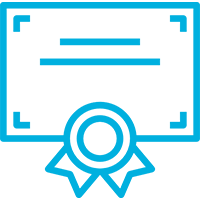 Executive Alumni status - IIM Tiruchirappalli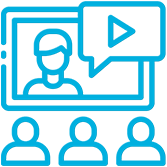 Contextually Designed 12 Months Programme

Campus Immersion Module of 3 Days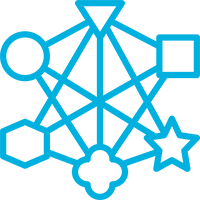 Peer-Learning & Networking Opportunities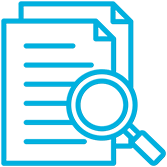 Focus on Real Business Use Cases
Minimum 50% in Graduation or Post Graduation, whichever is higher from a recognized National or International University (marks can be rounded off as 50% if it is above 49.50%)
Minimum post-qualification managerial experience of 10 years is essential.
Reservations will be provided to eligible candidates as per the Government of India norms.
*Internships and trainee experience will not be considered as Full-Time Experience.
Financial Reporting & Analysis
Leading Team for High Performance
Leadership & Change Management
Information Technology & Business
Operation & Supply Chain Management
Innovation & Design thinking
Intellectual Property Rights Management
Building a Sustainable Business
Campus Module (Strategy Capstone Simulation)

Live Interactive Lectures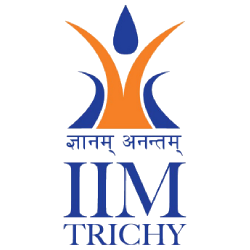 IIM Tiruchirappalli (IIMT) is one of the fastest growing second generation IIMs with a full-fledged state-of-the-art campus spread over 174 acres. Started in 2011, the institute has established its name as one of the premier management institutions with capabilities in creating and disseminating management knowledge. The institute has over 44 faculty members with strong academic and industrial experience. Faculty members are from leading management educational institutions both from India, like IIMs and IITs, and also from foreign universities. The institute, apart from running flagship Post Graduate Programme in Management, also has doctoral programmes and post graduate programmes in business management for working manager
IIM Tiruchirappalli was conferred with the Leadership & Innovation Award: 2020 in the Business School Category by the Higher Education Forum (HEF) at the 11th HEF Annual Convention. The Institute is placed 7th among top B-Schools in Outlook-ICARE India MBA Rankings 2020.
IIM Tiruchirappalli has been placed at 15th rank by the National Institutional Ranking Framework, Ministry of Human Resource Development, Government of India (2020) in the category of Management Institutions. The e-Learning Center of Executive Education and Consultancy (EEC) furthers the mission of IIMT to reach out to aspiring executives keeping in mind their time and location constraints. The e-learning programmes enable IIMT to foray into the online Executive Education space with a single-minded focus to make quality management education contemporary, conveniently accessible and affordable.
7th
Rank as per Outlook ICARE India Rankings 2021
18th
Rank as per India Today
MDRA Rankings 2020
21st
Rank as per NIRF
Rankings 2023
"Post Graduate Certificate in Senior Management Programme" for those who successfully complete the prescribed course of study and fulfil all other academic requirements.
Successful candidates will also be accorded with IIM Tiruchirappalli Executive Education Programme Alumni Status.
Application Fee

INR 2,000/- + GST
Total Programme Fee
(excluding application fee)
INR 3,60,000/-  + GST
Installment 1
INR 1,20,000/- + GST
As per timeline mentioned in offer letter
Any change in any of the applicable taxes during the tenure of the programme, to be borne by the participants
Boarding and Lodging during campus visit provided by IIM Trichy
Application fee is not included in the installement pattern
It seems we can't find what you're looking for.
Jaro Expedite - Career Booster
Rigorously building the candidate's profiles and resume scrutinizing their LinkedIn profiles. Jaro Education enables personalised feedback to boost overall virtual presence.
Moving forward with carefully curated resume reviews that ensures you are interview-ready for the workplace of tomorrow.
Get career assistance as per the profile and preferences. On average, get 5-6 job recommendations to enhance quality employment opportunities.
Career Enhancement Sessions
Bridging connectivity to link the best talent with organizations through eminent sessions from top-class industry speakers.
Note: IIM Trichy or Jaro Education do not guarantee or promise you a job or advancement in your existing position. Career Services is simply provided as a service to help you manage your career in a proactive manner. Jaro Education provides the Career Services described here. IIM Trichy is not involved in any way with the Career Services described above and offer no commitments.
Build 21st-Century Skill set to Gain Career Edge in the VUCA World
Learn from the best minds and eminent faculty to become the next industry expert.
By clicking Start Application, you agree to our terms and conditions and our privacy policy.
Frequently Asked Questions