e

Post Graduate Diploma in Advanced Business Analytics (

e

PGD-ABA) - IIM Ahmedabad
Application End Date (Round 2)
Blended Learning
(Live Online + Campus Immersion)
With the deluge of digital data, data-driven decision-making has now become an integral part of every organization. The ePost Graduate Diploma in Advanced Business Analytics (ePGD-ABA) programme provides a rigorous framework for transforming the data into insights for effective business decision-making. It is designed to empower professionals to ask the right questions, address them with the analysis of the right kind of data, and finally drive the decisions with the insights gained from the analysis. It builds on IIMA's legacy of exceptional academic rigor combined with a focus on application to the real world.
In today's world, the demand for acute and qualified data analytics specialists who can provide practical solutions to business challenges is rising. Learn to lead with data driven decisions in the booming and challenging field of business analytics. Renovate your organisation using data driven decisions and push the frontiers of efficiency. Become IIMA Certified professional by pursuing ePost Graduate Diploma in Advanced Business Analytics (ePGD-ABA) programme that's curated for working professionals to hone their skills in the domain of analytics. The coursework meticulously caters to the current market need to upskill and prepares you to take up leadership positions and shoulder bigger responsibilities in the organisation. You'll learn industry relevant applications of analytics in all functional domains of business management and public policy. The ePGD-ABA programme delivers courses on tools and techniques for data visualisation, modelling and analysis of varieties of data of different sizes; machine learning algorithms, cloud computing, and domain specific applications of data analytics in Marketing, HR, Finance, Operations, Public Policy and much more.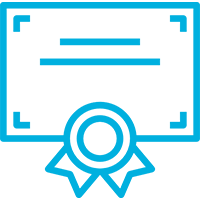 Highly recognised PG Diploma Programme

Guest speaker sessions on business analytics and interactions with industry practitioners

Cutting-edge content and case-based pedagogy by renowned IIMA faculty

Flexibility in learning: online classes on weekends or after business hours

Industry-focused capstone project

Domain-specific elective choices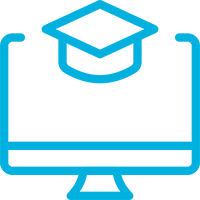 IIMA Alumni status

21 days of on-campus immersion
Minimum of 2 years of work experience (preferably in the domain of business analytics); the experience criterion may be waived for candidates with exceptional academic qualifications.
Bachelor's degree holders with strong quantitative and analytical problem-solving skills.
A valid test score (GMAT/GRE/CAT/GATE or the ePGD-ABA qualifying-cum-aptitude test).


Hands-on Exercises and
Project Assignments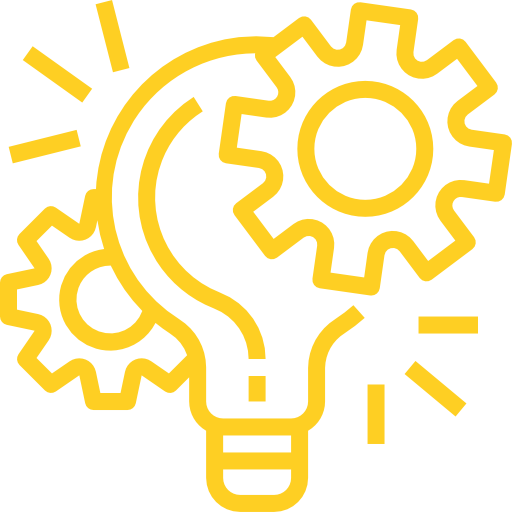 Self-learning, Capstone Project and Simulations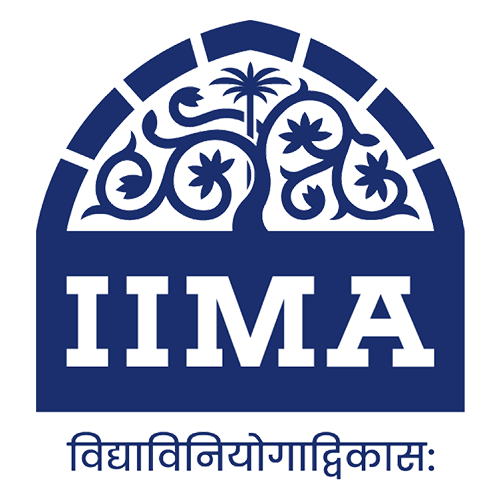 The Indian Institute of Management Ahmedabad (IIMA) was set up as an autonomous institution in 1961 by the Government of India in collaboration with the Government of Gujarat and the Indian industry. The Institute provides education, training, consulting, and conducts research in management.
The ePost Graduate Diploma in Advanced Business Analytics (ePGD-ABA) is the newest addition to the list of long-duration management education programmes offered by IIMA. Other programmes include the Post-Graduate Programme in Management (MBA), the Post-Graduate Programme in Food and Agri-Business Management (MBA-FABM), the Post-Graduate Programme for Executives (MBA-PGPX), the Doctoral Programme in Management (Ph.D.), Programme for Faculty members of Business schools and Armed Forces and a number of Executive Education Programmes (EEP).
IIMA is the first management school in India to receive international accreditation for five years. It was the first business school in India to receive EQUIS (European Quality Improvement System) accreditation, by the European Foundation for Management Development (EFMD) in June 2008 and has maintained EQUIS accreditation since then.
In 2018, IIMA made it to the number 4 position in the Financial Times (FT) Asia-Pacific Top 25 Business School Rank, ahead of all Indian B-School. In addition, it has been ranked 21th in the Financial Times (FT) Masters in Management Rankings 2019 and 61st in the FT (Financial Times) Global MBA Ranking 2020. Over the years, the Post Graduate Programme in Food and Agri-business Management (MBA-FABM) of IIMA has been ranked number one globally in its category in the Eduniversal Best Masters' Ranking in Agribusiness/Food Industry Management.
IIMA features at the first position in the India Ranking 2020 (National Institutional Ranking Framework) released by the Ministry of Human Resource Development (MHRD), Government of India.
1st
NIRF – Management Category 2022
Eligible participants will receive a certificate of completion in Strategic Management from IIM Ahmedabad at the end of the Programme, subject to fulfilment of attaining an overall 80% attendance.
"I always knew that this was going to be a rigorous course and it really lived up to the expectation. Even with all external challenges and so much uncertainty, IIMA made sure that the quality of course content, delivery and rigour lives up to IIMA brand. I never felt missing the classroom experience, even though classes were running in D2D (Direct to Devive) mode. This course is an amalgamation of foundational statistics, data analytics techniques and business applications. I really learned 'WHY' and 'HOW' part of business analytics rather than just knowing 'WHAT' technique to apply. This course has all the elements to make a great business professional out of you, who knows how to employ data to make right decisions."
"Like other long-duration academic programmes of IIMA, the ePGD-ABA unequivocally stands out for its rigour, quality, and closely monitored by the in-house faculty of the institute has elevated the quality of the programme to a truly world-class level. In every course, besides hands-on application/implementation, a very strong emphasis was laid on an in-depth understanding of the theoretical/mathematical subtleties underpinning the models & algorithms. This was further supplemented by rich in-class discussion & presentation. In nutshell, the last 16 months for me, had been a transformational academic experience, which I believe, not only will give a strong impetus to my future career progressions but also will shape my contributions in this field."
"I chose to do the ePGD-ABA programme at that point in my career when I needed to develop the right mind set and skills to be an exceptional Analytics Professionals, and the programme precisely helped me achieve that. The course design makes it much easier to connect the dots as the programme progresses. It has helped me in gradually applying these ideas at work alongside the programme. My biggest takeaway is developing a business problem-solving acumen through courses that discuss analytics use cases under various domains like finance, operations, marketing, strategy, and HR. It gave me the confidence that I can build solutions and products that tackle any real-life business problem."
"The ePGD-ABA programme has helped me build a broad perspective. The course content was quite exhaustive, covering all the aspects of business analytics. The programme instructors were superb, and they were very sensitive to the batch's learning needs, given their diverse backgrounds, The live sessions were very interactive where queries were also answered. The assessments and assignments with midnight deadlines made the journey both challenging and exciting. I consider myself extremely fortunate to have been a part of IIM Ahmedabad's pioneer batch of the Advanced Business Analytics programme."
Total Programme Fee
INR 12,00,000/-
(including all applicable taxes)
Note :
There will be options for educational loans from leading banks both public and private for the programme.
Sponsored Candidates :
IIMA welcomes sponsored candidates (individual or in groups) from organisations looking to groom their employees in the frontier areas of applied analytics. The Human Resource and Learnings & Development teams are encouraged to get in touch with the ePGD-ABA office for more details.
It seems we can't find what you're looking for.
Jaro Expedite - Career Booster
Rigorously building the candidate's profiles and resume scrutinizing their LinkedIn profiles. Jaro Education enables personalised feedback to boost overall virtual presence.
Moving forward with carefully curated resume reviews that ensures you are interview-ready for the workplace of tomorrow.
Get career assistance as per the profile and preferences. On average, get 5-6 job recommendations to enhance quality employment opportunities.
Career Enhancement Sessions
Bridging connectivity to link the best talent with organizations through eminent sessions from top-class industry speakers.
Note: IIM Trichy or Jaro Education do not guarantee or promise you a job or advancement in your existing position. Career Services is simply provided as a service to help you manage your career in a proactive manner. Jaro Education provides the Career Services described here. IIM Trichy is not involved in any way with the Career Services described above and offer no commitments.
Build 21st-Century Skill set to Gain Career Edge in the VUCA World
Learn from the best minds and eminent faculty to become the next industry expert.
By clicking Start Application, you agree to our terms and conditions and our privacy policy.
Frequently Asked Questions
For more FAQs-related queries and insights on the ePGD-ABA programme, visit: https://www.iima.ac.in/web/epgd-aba/faqs