Executive Certificate Program in Supply Chain Analytics and Management
Blended Mode
(Live Online + Campus Immersion)
In this transformative and ever-evolving business landscape, an integrated, efficient and customer-focused supply chain is the need of the hour. To meet the current industry demands, IIM Mumbai has come up with a well-structured – Executive Certificate Program in Supply Chain Analytics and Management. This program is specially designed for seasoned professionals working in the supply chain area or wanting to switch their career in this highly lucrative field. By pursuing this program, you will dive deep into the new-age problems, tools of the supply chain; application of emerging technologies like AI/ML in the supply chain, etc., with real-life case studies and projects.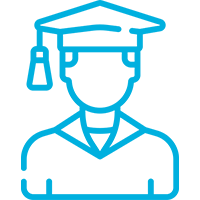 Executive Alumni Status - IIM Mumbai

Live Interaction with Academic and Industry Experts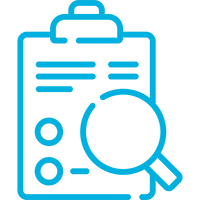 Special Hands-on Sessions on Project Management and other Software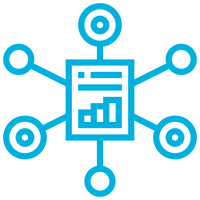 Covers Application of Digital Technologies and Analytics - AI, ML in Supply Chain Management

3 Days Campus Immersion at IIM Mumbai

Real-Life Case Studies
Any Graduate or Diploma holder (3 years) with at least two years of work experience in the industry or any other field experience.
Selections will be based on a detailed profile of the candidate in his own words elaborating his Academic record, Profile, Designation, Salary, Roles, Responsibilities, Job Description, and a write-up on "Expectations from the Program".
A short test might be conducted to test the aptitude of the participants.


Capstone Project Presentations

Real-life Industry
Projects

Note : The in-person sessions like Campus Immersions are subject to prevailing government rules pertaining to the pandemic. Jaro Education/Institute will keep all candidates updated accordingly.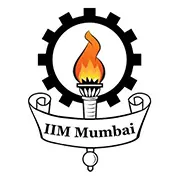 IIM Mumbai erstwhile known as NITIE established in 1963 by the Government of India with the assistance of the United Nations Development Project (UNDP) through the International Labour Organization (ILO), is one of the leading institutes for Management education. This institute, a pioneer in Industrial Management, has been positioned 7th amongst management schools in India by the National Institutional Ranking Framework (NIRF) in 2023.
IIM Mumbai, widely known as the leading Institute in Supply Chain and Operations, aims to advance transformative education and industry-inspired research in different domains, thus dedicating itself to helping Indian businesses make their presence felt globally. The Institute strongly links with private and public sectors, national research institutes, other academic institutions, universities, government organisations, and communities and is dedicated to helping Indian businesses make their presence felt globally.
7th
Position in IIRF
Rankings 2023
7th
in Management
Category By NIRF Rankings
2023
2nd
Position in THE Impact
Rankings (India) 2022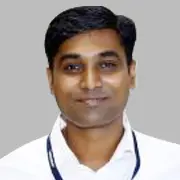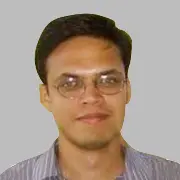 Prof. Ravindra S. Gokhale
Note: The above given is an indicative list of programme faculty members and is subject to change as per IIM Kozhikode's discretion.
Total Fee
(excluding application fees)
INR 1,40,000/- + GST
Instalment 1
INR 80,000/- + GST
Instalment 2
INR 60,000/- + GST
Any change in any of the applicable taxes during the tenure of the programme, to be borne by the participants
Application fee is not included in the Installment pattern
It seems we can't find what you're looking for.
Jaro Expedite - Career Booster
Rigorously building the candidate's profiles and resume scrutinizing their LinkedIn profiles. Jaro Education enables personalised feedback to boost overall virtual presence.
Moving forward with carefully curated resume reviews that ensures you are interview-ready for the workplace of tomorrow.
Get career assistance as per the profile and preferences. On average, get 5-6 job recommendations to enhance quality employment opportunities.
Career Enhancement Sessions
Bridging connectivity to link the best talent with organizations through eminent sessions from top-class industry speakers.
Note: IIM Mumbai or Jaro Education do not guarantee or promise you a job or advancement in your existing position. Career Services is simply provided as a service to help you manage your career in a proactive manner. Jaro Education provides the Career Services described here. IIM Mumbai is not involved in any way with the Career Services described above and offer no commitments.
Build 21st-Century Skill set to Gain Career Edge in the VUCA World
Learn from the best minds and eminent faculty to become the next industry expert.
By clicking Start Application, you agree to our terms and conditions and our privacy policy.
Frequently Asked Questions