Programme on Strategic Management
IIM Ahmedabad
Saturday
6:00 Pm To 9:00 Pm
Executive Education Programme on 'Strategic Management' will help participants in developing a mindset and learning tools/ways to analyse the internal and external environment of the organisation, formulate a strategy for their organisations, and then implement it. Executives at all levels in the organisation need to respond to the changing demands of their jobs as well as prepare themselves for future management and leadership roles. Most industries now demand employees strike a balance between their technical knowledge base and managerial acumen. It is this industry wide need for managerial acumen that the 'Strategic Management Programme' seeks to contribute towards. The programme will equip participants with the skills required to think strategically.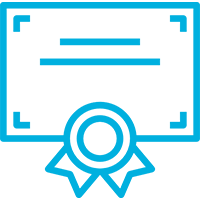 Certificate of Completion in Strategic Management from IIM Ahmedabad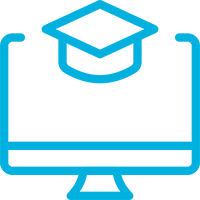 6 Months Interactive Online Programme

4 Days of Campus Immersion

Convenient Direct to Device Learning Platform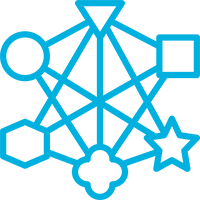 Real life Case Study with Presentations and Group Assignments
Applications with Credentials & Corporate Nominations – Selections will be based on a detailed profile of the candidate in his own words, elaborating on his academic record, profile, designation, salary, roles, responsibilities, job description, and a write-up on "Expectations from the Programme".
Working executives who are graduates (10+2+3 or equivalent) in any discipline with 50% marks, with an experience profile of at least five years after graduation are eligible.
Eligible candidates will be selected on the basis of assessment of educational and professional background and motivation based on the application form submitted.
Participants are assessed on the basis of online interaction, case discussions, exercises & presentations, group assignments, written tests, online exams and attendance criteria fulfillment.
Participants will be awarded certificate of completion in Strategic Management from IIM Ahmedabad at the end of the Programme.
Business Strategy, Innovation and Digital Strategy (18 sessions)
Corporate Strategy and Execution (20 sessions)
Corporate Governance and Strategic Leadership (12 sessions)


Exercises & Presentations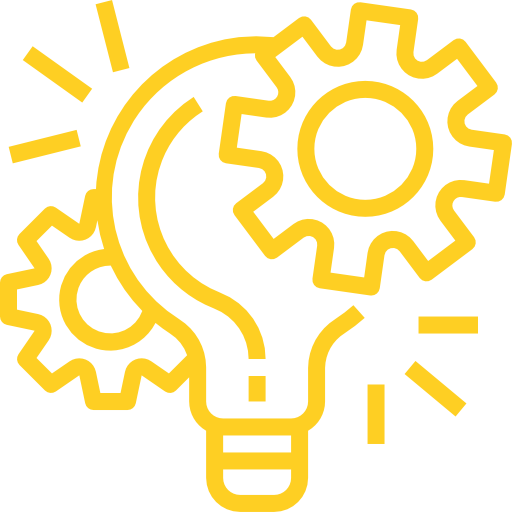 Note : The in-person sessions like Campus Immersions are subject to prevailing government rules pertaining to the pandemic. Jaro Education/Institute will keep all candidates updated accordingly.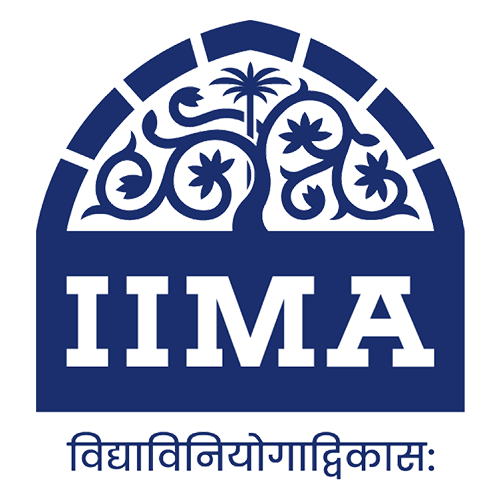 Indian Institute of Management Ahmedabad (IIM Ahmedabad) is the world's leading public business school established in 1961 and located in Ahmedabad, Gujarat, India. Recently, IIM Ahmedabad moved up into the top 50, ranking 47th in the Financial Times Executive Education Rankings for 2022. Over the 60 years of its existence, it has been acknowledged for its exemplary contributions to scholarship, practice and policy through its distinctive teaching, high-quality research, nurturing future leaders, supporting industry, government, social enterprise and creating a progressive impact on society.
Over the years, IIMA's academically superior, market-driven, and socially impactful programmes, have earned a high reputation and acclaim globally. It became the first Indian institution to receive international accreditation from EQUIS. The renowned flagship two-year Post-Graduate Programme in Management (PGP) is ranked 20th in the FT Master in Management Ranking 2020 and the one year Post Graduate Programme in Management for Executives (PGPX) has been ranked 48th in the FT Global MBA rankings 2021. The institute also is placed first in the Government of India's National Institutional Ranking Framework (NIRF), India Rankings 2020.
FT Executive Education Rankings Business Standard 2022
NIRF – Management Category 2022
1st
NIRF Ranking 2023 Management Category
1st
Outlook-ICARE
India MBA Rankings
2023
47th
FT Executive Education Rankings Business Standard 2022
Eligible participants will receive a certificate of completion in Strategic Management from IIM Ahmedabad at the end of the Programme, subject to fulfilment of attaining an overall 80% attendance.
I had a wonderful journey taking this course by Prof. Chitra Singla on Strategic Management. It helped me with a lot of insights and clarity. I am better able to engage with my clients for their strategic business needs now with this newly found clarity. Jaro did a wonderful job in organising and communicating promptly in a helpful manner. The timing and schedules were quite convenient with my work as well.
Arun Velayudhan
Assistant Professor
Farook Institute of Management Studies
This programme has helped me see business and organisations as a whole, understanding the core (strategy) of the business to see the actions that reflect the core of the strategy. It was great to analyse strategies, break it down and understand its implications. Jaro assisted in the smooth coordination of the entire programme. The admission team was there for me at every step of the programme, whether it was technical assistance or personal assistance.
Albana Khatri
Kitchen Production Manager
IKEA India Pvt. Ltd
It is a long term investment in learning, and you cannot expect to cash in immediately. A Certificate of Completion in Strategic Management from IIM Ahmedabad is an invaluable addition to your CV. Jaro supported in coordinating the schedules of students and faculty. I would recommend this programme to all of my colleagues and friends.
Dr. Balasubramanian Mahadevan
Chief Executive Officer
Family Clinic-Malad
Application Fee
INR 2,000/-+GST*
(Non-refundable)
Total Programme Fee
INR 2,81,000/-+GST*
Initial Payment
INR 1,40,500/- + GST*
(Date as per the offer letter)
Last Date – November 08, 2022
Final Payment
INR 1,40,500/- + GST*
March 02, 2024
GST will be charged extra on these components, at present it is @18%.

Any extra payment due to any change in any of the applicable taxes during the tenure of the programme will have to be borne by the students.
It seems we can't find what you're looking for.
Jaro Expedite - Career Booster
Rigorously building the candidate's profiles and resume scrutinizing their LinkedIn profiles. Jaro Education enables personalised feedback to boost overall virtual presence.
Moving forward with carefully curated resume reviews that ensures you are interview-ready for the workplace of tomorrow.
Get career assistance as per the profile and preferences. On average, get 5-6 job recommendations to enhance quality employment opportunities.
Career Enhancement Sessions
Bridging connectivity to link the best talent with organizations through eminent sessions from top-class industry speakers.
Note: IIM Trichy or Jaro Education do not guarantee or promise you a job or advancement in your existing position. Career Services is simply provided as a service to help you manage your career in a proactive manner. Jaro Education provides the Career Services described here. IIM Trichy is not involved in any way with the Career Services described above and offer no commitments.
Build 21st-Century Skill set to Gain Career Edge in the VUCA World
Learn from the best minds and eminent faculty to become the next industry expert.
By clicking Start Application, you agree to our terms and conditions and our privacy policy.
Frequently Asked Questions