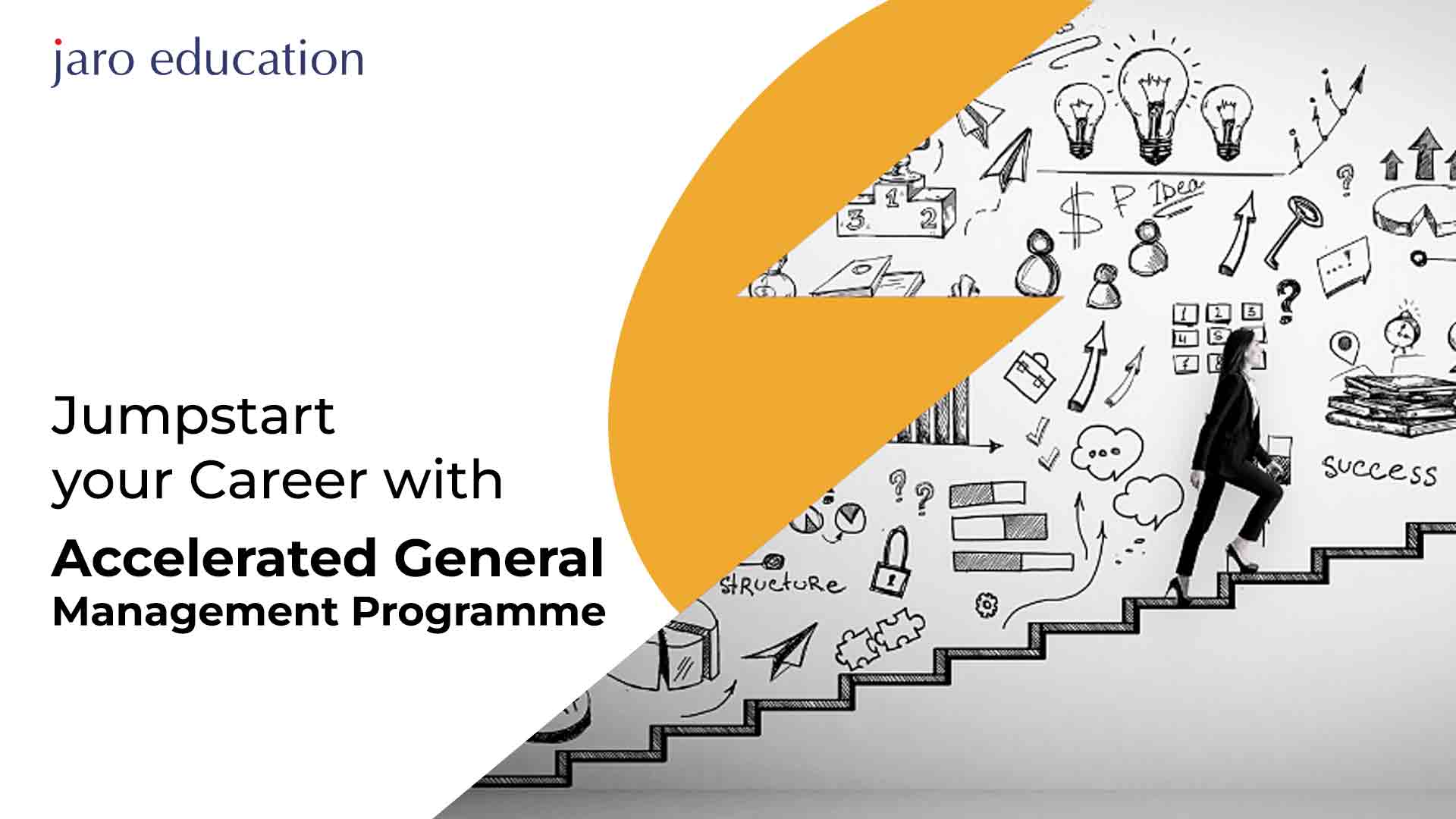 Are you looking to jumpstart your managerial career? If yes, then you should consider an accelerated general management programme. This type, of course, provides a comprehensive introduction to the management field, giving students the tools and knowledge they need to start pursuing a successful career in the industry. In this blog post, we will explore what exactly an accelerated general management programme is, its objectives and benefits, and how it can help you jumpstart your career. By the end of this article, you'll be ready to make an informed decision about whether a career in general management is right for you.
What is Accelerated General Management Programme?
An accelerated general management course is a full-time, intensive course of study that adds  to a bachelor's or master's degree in business administration. The curriculum is designed to prepare students for careers in management and leadership roles.
Most accelerated programmes are completed in a year or so. Coursework includes classes in accounting, finance, marketing, and operations management. Students also take classes in leadership and communication.
7 ways an Accelerated General Management Programme will jumpstart your career
Here are the seven ways an Accelerated General Management Programme (AGMP) can jump-start your career:
1. AGMP provides comprehensive management training:
With the rapid influx of new technology, the field of business management is also changing quite fast. Hence, it is essential to be well-versed in various aspects of the field to stay ahead in the game. AGMP can aid you in this regard, as you will receive training in all aspects of management, from human resources and finance to marketing. This comprehensive approach will give you the skills you need to be an effective manager.
2. An AGMP gives you the opportunity to learn from experienced managers:
You will have the opportunity to learn from, and shadow experienced managers. This will give you insight into real-world management challenges and how to overcome them.
3. An AGMP hones your leadership skills:
As a manager, you will be responsible for leading teams of employees. The AGMP will help you develop the necessary leadership skills to be successful in this role.
4. An AGMP builds your network:
You will meet other prospective managers and professionals during your time in the programme. These contacts can be valuable resources as you move forward in your career.
5. An AGMP boosts your resume:
Completing an AGMP shows that you are committed to furthering your career and developing your managerial skills. This can make you more attractive to potential employers and help you secure a promotion or new job.
6. An AGMP is concise and time-intensive:
An Accelerated General Management Programme from a reputed institute, such as IIM Ahmedabad, is also known for saving time. This course, in fact, is completed in the span of just a year. Moreover, the classes take place over the weekends,therefore there is no need to compromise on your other vocational or career-related responsibilities.
7. An AGMP hones your entrepreneurial skills:
Apart from senior-level management positions in top corporate companies, many prospective students might also be aiming to start their own venture. However, being an entrepreneur requires a whole host of skills ranging from financial management and business strategy to some real-world practical knowledge. An AGMP can help you learn all these essential skills to give you a head start in your entrepreneurial career.
Everything you need to know about the Accelerated General Management Programme from IIM Ahmedabad
IIM Ahmedabad's Accelerated General Management Programme (AGMP) is a one-year certificate programme that imparts management education to working professionals. The programme is designed for those who wish to accelerate their career growth and want to move into management roles.
The coursework of the AGMP covers all the significant  aspects of management, including finance, marketing, human resources, and operations. The programme also includes electives on subjects such as strategy, entrepreneurship, and leadership. Moreover, the pedagogy is known for being highly interactive, spanning real-life case studies and intriguing quizzes and assignments. 
Upon completing  the AGMP, participants will have a well-rounded understanding of how businesses operate. They will be able to confidently take on managerial roles  and lead teams effectively.
If you are looking to make a switch to management or accelerate your career growth, IIM Ahmedabad's AGMP could be the right choice for you.
Conclusion
An accelerated general management programme is an excellent way to jumpstart your career. It provides the training and skills you need to become a successful leader while giving you the opportunity to develop valuable relationships with industry experts. This type of program not only prepares you for immediate success in your current role but also gives you a foundation on which to build long-term success in your career. With an accelerated general management course, you have taken the first step towards achieving your professional goals and setting yourself up for future success.