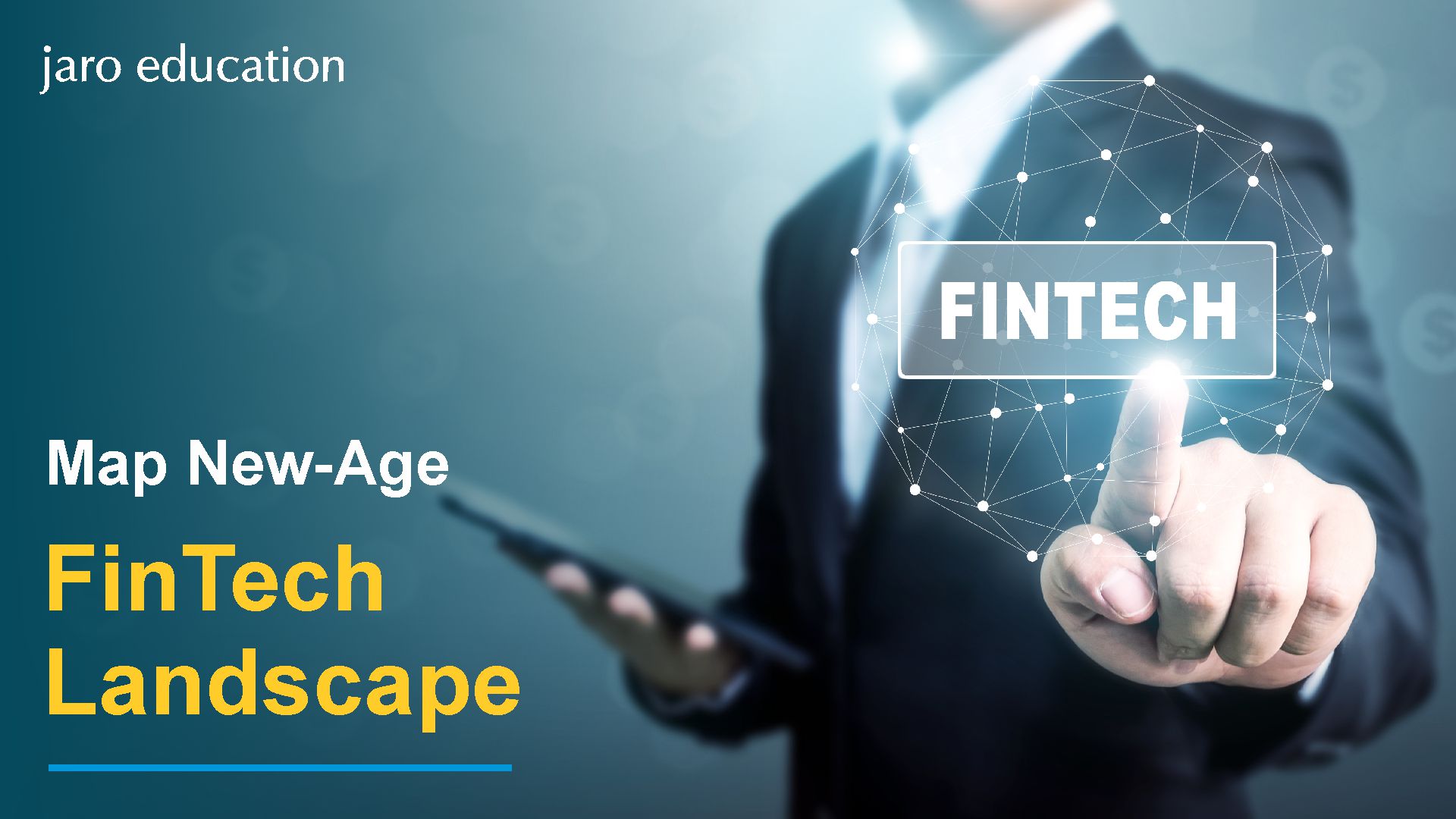 FinTech is a portmanteau of finance and technology. It is a process that automates and enhances financial processes and services. Professionals who have completed FinTech courses are technically equipped to resolve complex problems by using a creative approach. 
Employers also consider these professionals as an asset as they are better organised, and have an excellent eye for details. The FinTech industry is booming and is expected to grow at a whopping rate of 22.7% CAGR until 2025. 
It is a lucrative and broad industry, offering a plethora of career options for candidates to consider. Professionals with FinTech Certification Programmes are eligible to apply for positions like financial risk managers, cybersecurity specialists, and data specialists.
Professionals who are excited to step into this domain should consider enrolling for a PG Certificate Programme in Financial Technologies- IIM Nagpur. Here, we outline all the essentials of this course.
Course Overview
The IIM Nagpur PG Certificate Programme in Financial Technologies is a perfect course for professionals who are looking for a career transformation. This one-year programme will help them gain expertise in modern technologies that have revolutionised the entire financial ecosystem.
The comprehensive curriculum aims to explain the nuances of Artificial Intelligence, the Internet of Things, and BlockChain. It also encompasses concepts like Big Data, Machine Learning, and cryptocurrency. It is a perfect programme that will give your career the boost that it needs to excel in the competitive domain of FinTech.  
Eligibility Criteria
Eligibility criteria for PG Certificate Programme in Financial Technologies are:
A Graduation Degree from a recognised national or international university with a minimum of 50% marks.

At least 3 years of work experience in IT, BFSI, or IT Services
What will participants gain from the FinTech Programme?
With the advanced PG Certificate Programme in Financial Technologies by IIM Nagpur, professionals will:
Understand the nuances of different

FinTech

sectors like wealth management, Lending Tech, RoboAdvisory, InsureTech, Crypto, and Neobanking.

With extensive training, they will also learn to thrive in organisational dynamics, develop contemporary FinTech strategies, and understand the key levers of banking transformation.

Explore the modern

FinTech landscape

and understand more about cryptocurrency prices, crypto mining and the best cryptocurrency to invest in.

They will also get the opportunity to explore more about FinTech Sandbox,

top cryptocurrency,

and global and domestic regulations.

Learn about the uses of cryptocurrency,

CoinMarketcap,

Artificial Intelligence, Bitcoin, and Big Data in the

FinTech industry

.

Will be able to make better and informed decisions by referring to the

cryptocurrency list

. It will also help them become to the success of the project or organisation.

Understand how to utilise technological know-how to forecast upcoming innovation cycles.

Highlights of PG Certificate Programme in Financial Technologies
Professionals who complete this programme will be awarded a PG Certificate along with a prestigious IIM Nagpur alumni status.

It is a multidisciplinary programme under the mentorship and expert guidance of notable IIM Nagpur faculty.

Students will get practical exposure to resolve a variety of real-time business problems.

Virtual Chamber Consulting is another highlight of this programme. It offers personal guidance and coaching from the expert faculty of IIM.

Equip candidates with relevant skill sets and knowledge to develop innovative and cutting-edge financial products. The programme also aims to create dynamic problem solvers by educating them about

what cryptocurrency

is. 
Bottom Line
The PG Certificate Programme in Financial Technologies by IIM Nagpur is a boon for professionals who are seeking new heights in their careers. It is a blended learning programme that opens doors to many lucrative and progressive career options.
Trust the best in the industry when it comes to enriching your knowledge and expertise. Jaro Education aims to surpass the boundaries of learning by offering a diverse range of FinTech Certificate Courses and Programmes for working professionals. 
Get in touch with our program experts, pick the best FinTech Online Course, and embark on a journey to the pinnacle of success. 
FAQs
What is the scope of FinTech in BFSI? 
The scope of FinTech in BFSI is enormous. Financial Analyst, Cybersecurity Analyst, and Blockchain Developer are the top career options for FinTech graduates in BFSI.
Why is FinTech regarded as the Future of Finance? 
FinTech has profoundly changed the way financial service institution's products and services are developed, distributed, and generate revenue. Therefore, FinTech is regarded as the Future of Finance.
Why should one in the IT industry study FinTech?
IT professionals should study FinTech:
To take advantage of the unwavering and rapid growth of the FinTech industry

Boost creative and problem-solving skills

To use cutting-edge technologies to solve complex issues