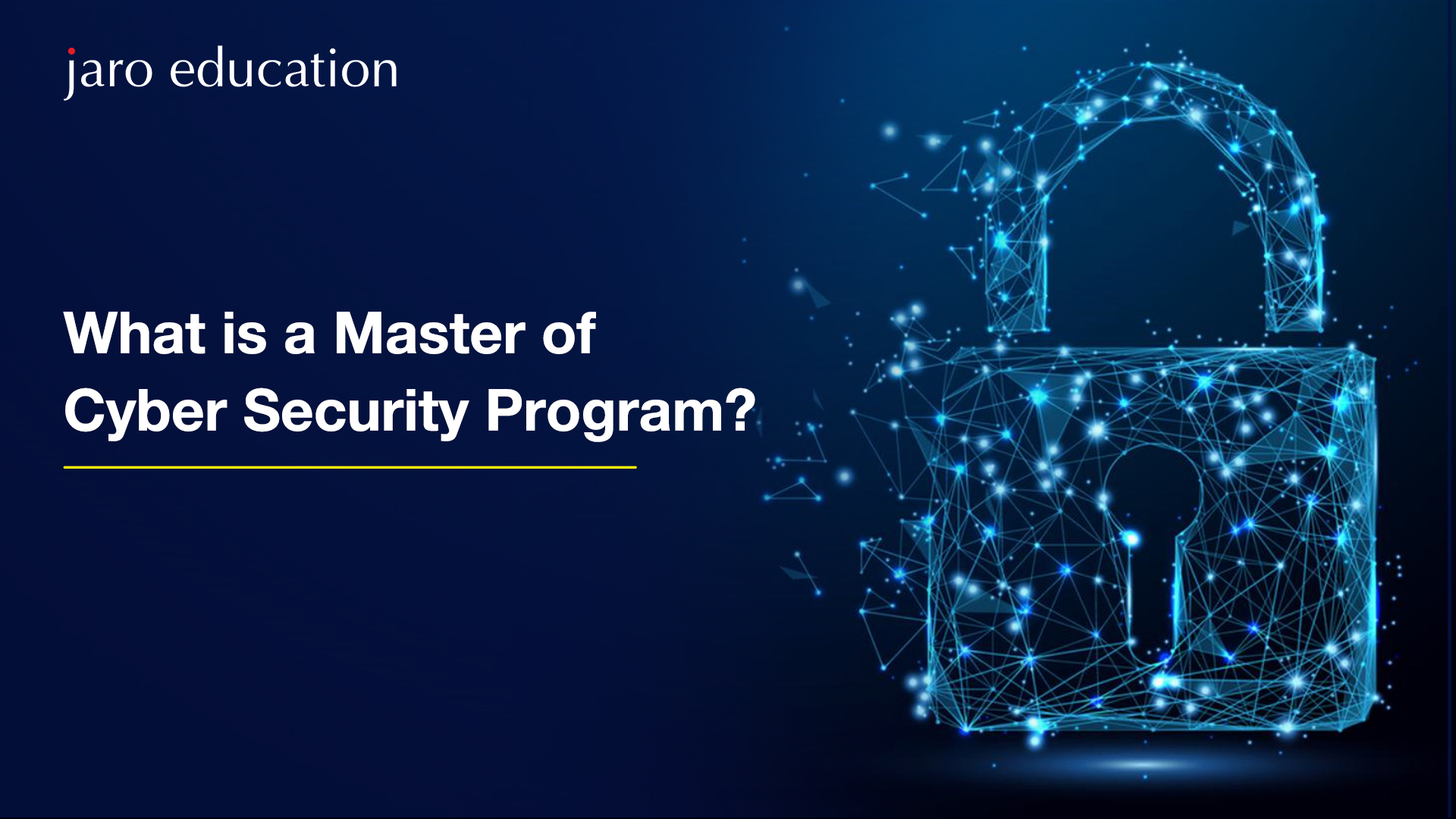 Introduction
With the growing number of computer networks, data, and servers, the significance of cyber security has been increasing exponentially. The rising cases of cyber-attacks from hackers and malicious activities on the internet have added to its relevance in today's times. Cyber security professionals help in safeguarding the information systems, networks, and data on those networks. They strategize and implement security procedures to protect an organization's networks and networked devices from intrusion, data stealing, and cyber-attacks. Are you wondering how you can enter this field? In that case, a Master's in Cyber Security degree can pave your way in this industry and help you become an established professional.
If you're a graduate and plan on pursuing a postgraduate degree in this field, IU International University of Applied Sciences could be an excellent choice for you. It offers a Master of Science Degree Program (specialization in Cyber Security) that will give you an expert level understanding of various cyber/ information technology security concepts and empower you with practical skills to excel in this arena.
M.Sc. in Cyber Security Program: Basic Concepts
The basic concepts you'll get to learn in the Master of Science Degree Program (specialization in Cyber Security) offered at the IU International University of Applied Sciences are as follow. 
Understand in-depth the scope of information technology security concerns at the personal, corporate, national, and international level

Measure, avert and take care of the network or systems-related security risks.

Implement system toughening, forensic analysis processes, and susceptibility testing

Use the latest data analytics procedures to improve and grow threat intelligence for present and in-future cyber security activities.
Program Overview
It is a 1 year long program with credits of 120 or  60 ECTS, respectively. Currently, it is a completely online program, and once you enroll yourself, you can attend your lectures from anywhere in the world; all you would require is a computer device and an internet connection. Depending on the variant of the program you choose, you will get to choose electives, depending on your area of interest. The list of electives includes:
Blockchain And Quantum Computing

DevSeCops

Audit & Security Testing

Continuous & Lifecycle Security

Artificial Intelligence

Advanced Cyber Security And Cryptography

IT Service And Architecture Management, depending 
Essential Features of the MS in Cyber Security Program 
World-class learning experience
Being an International university, IU International University of Applied Sciences offers a world-class learning experience to the students. The curriculum of its Masters in Cyber Security degree has been designed keeping the dynamic nature of this field in consideration. You will get to learn from some of the best people in the industry, thus ensuring your knowledge and skills are at par with global industry requirements.
With rapid technological developments, things keep changing in the field of cyber security. Therefore, professionals need to have hands-on experience and practical knowledge to excel. To ensure the same, as a part of its Masters in Cyber Security degree, the University makes the students work on assignments, case studies, and real-time projects to help them learn the intricacies of this field. 
Industry-oriented approach
This program aims to make the students industry-ready. Moving forward with the same vision, tutors and the University ensure that the students are a perfect industry-fit by the time they complete the Master of Science Degree Program (specialization in Cyber Security). The focus is more on aspects relevant to working in the industry rather than just imparting theoretical knowledge of the subject matter. The tutors have vast industrial experience, which helps them offer terrific insights to the students.
Career prospects with a Masters in Cyber Security Degree
There are innumerable reasons that will ensure the MS in Cyber Security degree is worth the investment. First, there should be 3.5 million unfilled cybersecurity jobs worldwide by 2021, as predicted by Cybersecurity Ventures. If this isn't enough, it is interesting to note that the median salary reported by several websites is close to $200000 for cyber security professionals. They are paid quite handsomely since IT security breaches can cost companies and entities way more if they don't have stringent measures in place. After completing your degree, you can work as a chief information security officer (CISO), computer information systems manager, computer network architect, cybercrime analyst/investigator, cyber security analyst/consultant, cyber security engineer, or any other related profile.
Summing Up
If you're up for enrolling yourself in a European university that will offer you world-class teaching experience and global exposure through an online program, the Master of Science Degree Program (specialization in Cyber Security) from IU International University of Applied Sciences is your best bet. 
Check out the details of the program here, and enroll now to prepare yourself for a booming career ahead!