Post Graduate Certificate Programme in
Banking & Finance - IIM Trichy
Rebounding from the pandemic's impact, the nation witnesses a transformation in Banking & Financial services. Thus, future cohorts must strive to bring digital transformation in the banking & finance industry. Professionals interested in the finance industry, seeking to broaden their horizons should consider pursuing the new-age Banking & Finance course offered by IIM Trichy. IIM Trichy- PG Certificate Programme in Banking & Finance equips working professionals with the key insight into several aspects of Banking & Financial Services Industry. This interdisciplinary 1-year programme aims to build a high-quality academic rigour using specially prepared courseware from IIM Trichy's eminent faculty body. To reach a notch higher in your career, upskill using a world-class Post Graduate Certificate Programme in Banking & Finance from one of the Top B-Schools in India, IIM Trichy.
Key insight on NBFC Functions
Understand how fee-based financial service functions
Knowledge of concepts that govern the functioning of the organisation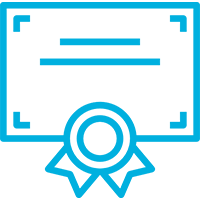 Post Graduate Certificate from IIM Trichy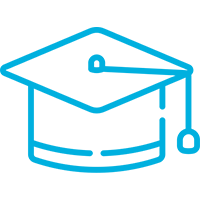 Executive Education Programme Alumni of IIM Trichy

Rigorous Pedagogy filled with case studies, group projects, and simulations
Designed for Working Professionals Qualifying the Below Criteria:
Minimum 50% in Graduation or Post Graduation whichever is higher from a recognized National or International University. (marks can be rounded off as 50% if it is above 49.50%).
Minimum Post qualification experience of 5 year is desirable.
Reservations will be provided to eligible candidates as per Government of India norms.
IIM Trichy – PG Certificate Programme in Banking & Finance will be delivered through a mix of class lectures, case studies, group assignments, development of term papers, blogs and simulations.
Banking & Finance Programme Content Content
Financial Statements and their analysis
Fundamentals of Banking & Financial Services
Introduction to financial markets and services
Introduction and basic functioning of Investment
Banking, Venture Capital and Private Equity
Fixed Income Securities
Management of Forex
Mergers and Acquisitions in Banking
Basics of corporate finance and its application in
Banking & Financial Services
Functioning of Banks as well as other financial service firms
Legal and Regulatory framework for Banking & Financial Services
Risk Management in Banks and other financial service firms
Project Appraisal and Financing
Marketing of financial products
Application of IT in banks and financial services
Taxation of Investments in India
Basics of Fintech, blockchain and other technological innovations
Essentials of Business Analytics
Essentials of Leadership in banking & Financial Services
Strategy formulation and implementation; Strategies in Post-Pandemic Digital World


Audio & Video Engaging Components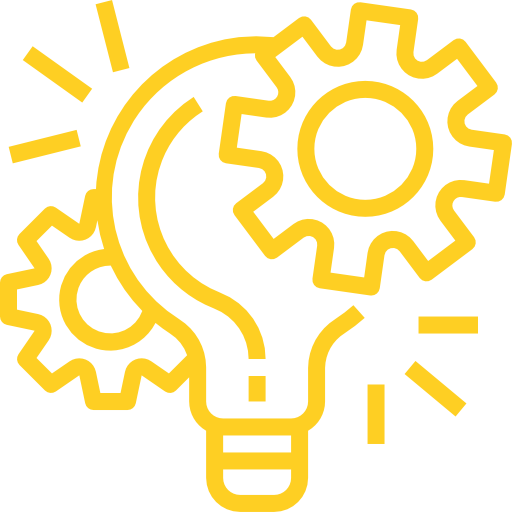 Device-to-Device (D2D) Mode
Note : *The in person sessions such as Virtual Live Classrooms and Campus immersions are subject to prevailing government rules pertaining to the pandemic. Jaro Education / Institute will keep all candidates updated accordingly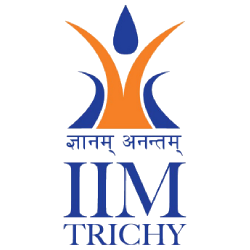 IIM Tiruchirappalli (IIMT) is one of the fastest growing second generation IIMs with a full-fledged state-of-the-art campus spread over 176 acres. Started in 2011, the institute has established its name as one of the premier management institutions with capabilities in creating and disseminating management knowledge. The institute has 33 faculty members with strong academic and industrial experience. Faculty members are from leading management educational institutions both from India, like IIMs and IITs, and also from foreign universities. The institute, apart from running flagship Post Graduate Programme in Management, also has doctoral programmes and post graduate programmes in business management for working managers.
IIM Tiruchirappalli was conferred with the Leadership & Innovation Award: 2020 in the Business School Category by the Higher Education Forum (HEF) at the 11th HEF Annual Convention. The Institute is placed 7th among top B-Schools in Outlook-ICARE India MBA Rankings 2020.
IIM Tiruchirappalli has been placed at 15th rank by the National Institutional Ranking Framework, Ministry of Human Resource Development, Government of India (2020) in the category of Management Institutions. The e-Learning Center of Executive Education and Consultancy (EEC) furthers the mission of IIMT to reach out to aspiring executives keeping in mind their time and location constraints. The e-learning programmes enable IIMT to foray into the online Executive Education space with a single-minded focus to make quality management education contemporary, conveniently accessible and affordable.
7th
position in Outlook
ICARE 2021 rankings
17th
17 NIRF Ranking 2022
18th
India Today MDRA 2020
Upon successfully completing this programme, you'll earn IIM Trichy – PG Certificate Programme in Banking & Finance; it will add considerable value to your professional credentials.
Application Fee
INR 2,500 + 18 % GST
Total Programme Fee
INR 2,11,000 + 18% GST
1st Installment
INR 73,500/-
Before 1st Campus Module
2nd Installment
INR 42,500/-
Before Term 2
3rd Installment
INR 42,500/-
Before Term 3
4th Installment
INR 52,500/-
Before Term 2
Any change in any of the applicable taxes during the tenure of the programme, to be borne by the participants
Boarding and Lodging during campus visit provided by IIM Trichy
Application fee is not included in the installement pattern
Jaro Expedite - Career Booster
Rigorously building the candidate's profiles and resume scrutinizing their LinkedIn profiles. Jaro Education enables personalised feedback to boost overall virtual presence.
Moving forward with carefully curated resume reviews that ensures you are interview-ready for the workplace of tomorrow.
Get career assistance as per the profile and preferences. On average, get 5-6 job recommendations to enhance quality employment opportunities.
Career Enhancement Sessions
Bridging connectivity to link the best talent with organizations through eminent sessions from top-class industry speakers.
Note: IIM Trichy or Jaro Education do not guarantee or promise you a job or advancement in your existing position. Career Services is simply provided as a service to help you manage your career in a proactive manner. Jaro Education provides the Career Services described here. IIM Trichy is not involved in any way with the Career Services described above and offer no commitments.
Build 21st-Century Skill set to Gain Career Edge in the VUCA World
Learn from the best minds and eminent faculty to become the next industry expert.
By clicking Start Application, you agree to our terms and conditions and our privacy policy.
Frequently Asked Questions