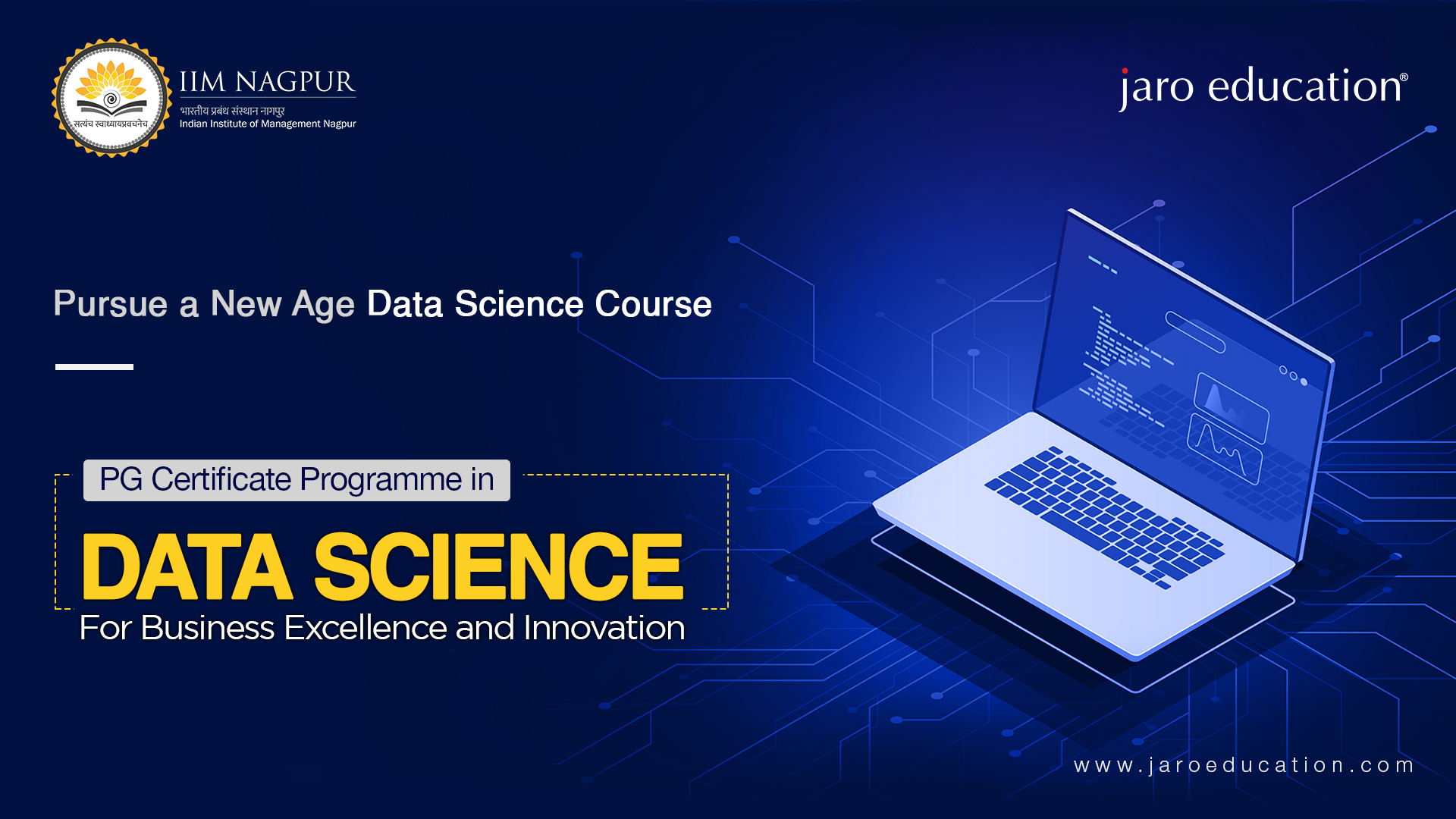 Why should I pursue IIM Nagpur – Data Science Programme Online?
In this cutthroat competitive world, there are a plethora of Data Science Online Courses available. Sometimes it becomes difficult to make sense of the many choices available. Different programs teach you drastically different skills. Some programs give you an in-depth theoretical understanding but lack in helping you learn the practical applications of data science. Some programs equip you with technical skills and deep experience with complex data or programming but won't prepare you for using data insights to make high level business decisions. These degrees lack on the business understanding component.
An ideal data science professional must have a diverse skill set ranging from maths/statistics, programming and business expertise. A holistic data science certification course from a highly prestigious institute stands out from the clutter and gives you the competitive edge needed to succeed in the post-pandemic slowbalization era.
Here's listing top 4 Benefits of Pursuing a Data Science Online Course from IIM Nagpur:
1. Highly Acclaimed Faculty
"A KEY TO GROWING IS TO KEEP COMPANY MAINLY WITH TEACHERS WHO UPLIFT YOU, WHOSE PRESENCE INSPIRE YOU AND WHOSE DEDICATION DRIVES YOU."
PG Certificate Programme in Data Science for Business Excellence and Innovation is designed and taught by highly acclaimed faculty at IIM Nagpur. The faculty members at the institute share rich experiences from their work life fostering a dynamic learning environment. They prove to be not just teachers but mentors for life who help you develop self-discovery, critical thinking and a winning attitude.
2. Networking
"THE RICHEST PEOPLE IN THE WORLD LOOK FOR AND BUILD NETWORKS. EVERYONE ELSE LOOKS FOR A JOB."
This Data Science Course from IIM Nagpur will help you establish relationships with working professionals, experts, thought leaders and professors. These connections play an integral role in helping you seek career guidance, industry insights or better job prospects. IIM Nagpur is known to attract the biggest and the brightest minds. Nurturing collaboration with high-achieving peers often leads to innovation. Being part of an elite alumni network can do wonders for your career.
3. Better Career Prospects 
"EXCUSES WILL ALWAYS BE THERE FOR YOU. OPPORTUNITIES WON'T."
Better job designations await students from IIM Nagpur. As employers look for quality talent with new age skills like machine learning and AI, learners from IIMs are known to fetch higher salary packages. A PG Certificate awarded by IIM Nagpur gives you the desired head-start and edge needed to succeed in a highly competitive field like data science.
4. Incredible Value to your CV
"YOUR FUTURE IS CREATED BY WHAT YOU DO TODAY, NOT TOMORROW."
There is no doubt that a certification from one of India's top IIMs holds prestige. It proves that you were part of a community of scholars committed to learning at the highest level. Generating incredible value to your CV, it proves to be a stamp of competence and reputation.
This data science certification course makes world-class education more accessible and flexible to learners.
Enrol for the PG Certificate Programme In Data Science For Business Excellence And Innovation here: 
Subscribe to our Jaro Education's blog and stay updated with the latest information.