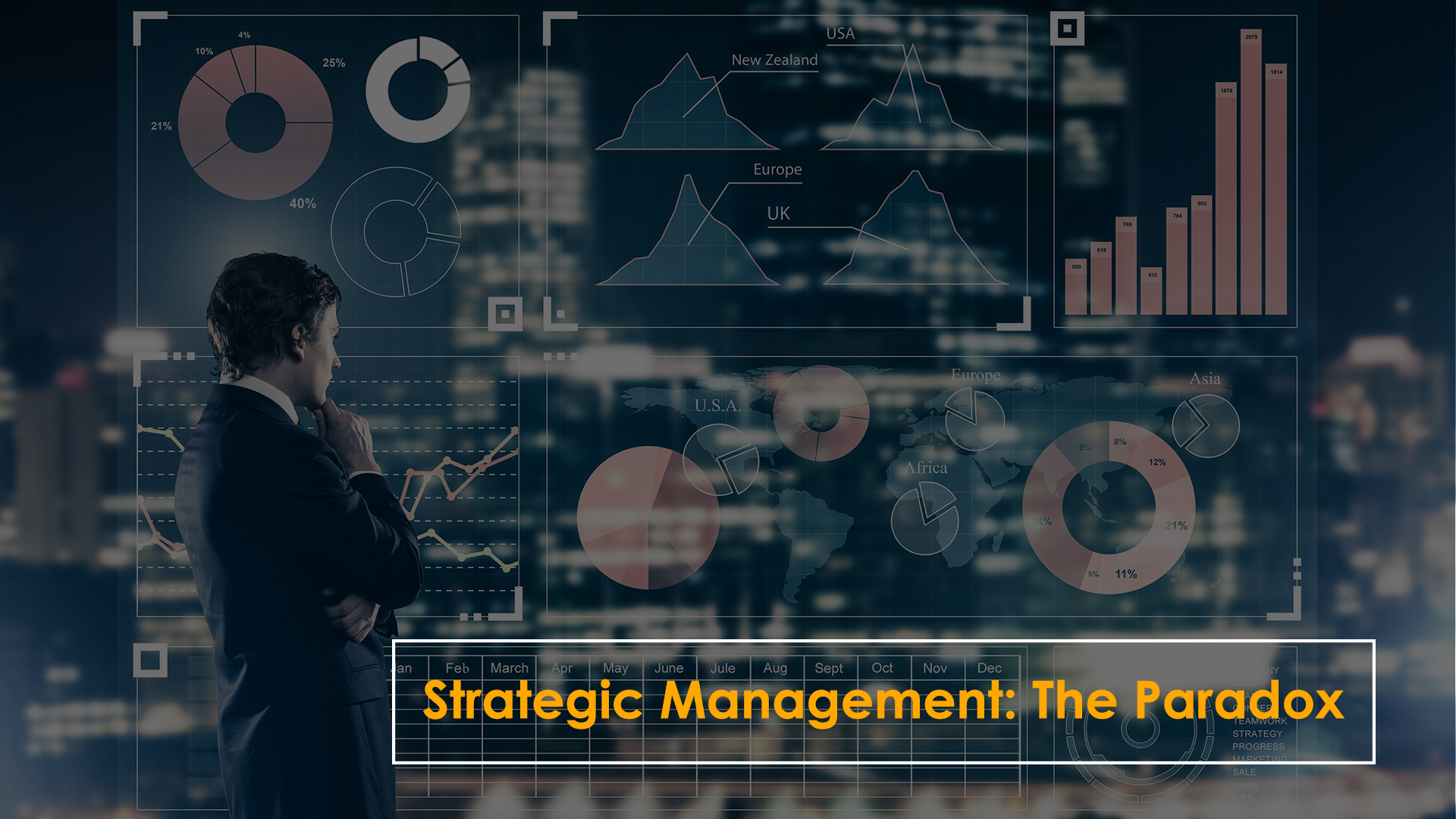 Why you should care about strategy in business
It has been reported by Forbes that just 25% of every start-up succeeds; the remaining 75% fail to find an exit strategy. This means that amongst the 3000 new businesses launched in 2018, just over 700 of those start-ups still exist today. The results of this are: unemployment for thousands, loss of capital for investors & market fluctuation that affects the common man.
Since an organization is a massive entity with huge underlying investments, strategizing becomes a necessary factor for successful operation. Else, it would fall under the 75% category of failing businesses. The establishment of a good strategic business management counters this. Its motive is to overcome challenges by providing innovative solutions and keeping a business out of the water.
Looking at the evidence:
The first research ever done on the role of strategizing in business was back in 1965. Since then, countless researchers have tried their hand at defining what it really is. But after many attempts different researchers had different takes on the meaning of strategic management. For example, some define it by referring to general managers, while others do not. Some refer to the overall organization or firm, while others do not. Some refer to the organizational performance, some to external environments and some to internal. So you can see there's a bit of confusion regarding what strategic management is.
To get a clear picture on this, Rajiv Nag & Donald C. Hambrick published their famous "What is Strategic Management, Really?…" They took a set of business experts from different fields and asked them to define strategic management. After gathering the definitions of 49 or so experts, they picked out the words used most frequently in each definition. For example, words like, strategy, innovation, initiatives, acquisition, Investment, operation, resource & performance were most common.
The Paradox:
Rajiv Nag & Donald C. Hambrick did manage to form a definition with the information they found. Their definition was – 'The field of strategic management deals with the major intended and emergent initiatives taken by general managers on behalf of owners, involving utilization of resources, to enhance the performance of firms in their external environments.'
But there's a catch. At their conclusion, this is what they had to say: "Strategic management's apparent weakness seems to be its strength. Its amorphous boundaries and inherent pluralism act as a common ground for scholars to thrive as a community…" They intend to say that having different meanings for strategic management is in fact a good thing. It allows this term, strategic management, to be properly defined through this. Because it encompasses such a broad spectrum, having several definitions maintains its identity.
The Real Definition:
Today, experts say that focusing on a definition for strategy management is not the right approach. If one wants to really understand business strategy it would be easier to focus on its process. The way it operates is through answering questions like:
• What differentiates the company from its competitors in the eyes of customers and other stakeholders?
• Which skills and capabilities should be developed within the firm?
• What are the important opportunities and risks for the organization?
• How can the firm generate more value for investors?
Strategic management is about responding to these questions and acting accordingly.
There are countless institutes out there today imparting the knowledge of strategic management to people worldwide. And a career in this field is not just a viable choice but exceeds traditional MBA degrees today. If you are curious about this field, take a look at this page and see how it can transform your career.