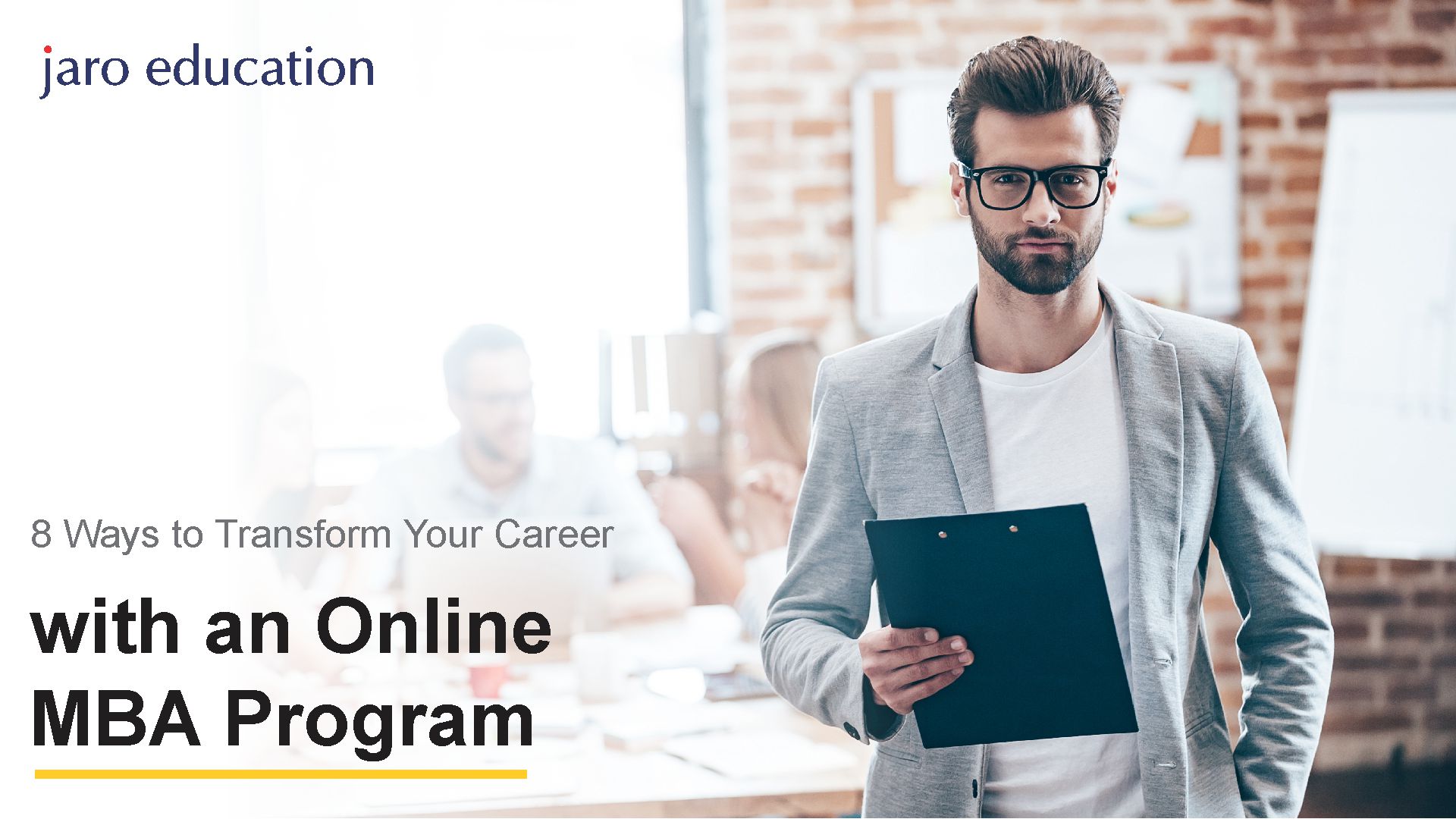 Online MBA courses in India are becoming quite popular. Business and technology are the two components that are essential in the business world. It is mandatory to have a master's degree in top-level management to hold the position. 
Some companies prefer their executives and top-level individuals to have a master's degree in Business Administration. Therefore, many professionals opt for Online MBA courses to enhance their professional and career goals. 
How can an Online MBA Degree Transform Your Career?
There are various online MBA programs in India to help build a better career. The eight ways to transform your career with an online MBA degree are as follows: 
An online MBA program can help you land more job opportunities in the industry. It widens your growth, which leads to higher income. The professionals who have an MBA certificate online or degree earn more than the individuals who don't have an MBA degree. They can make twice or more compared to others.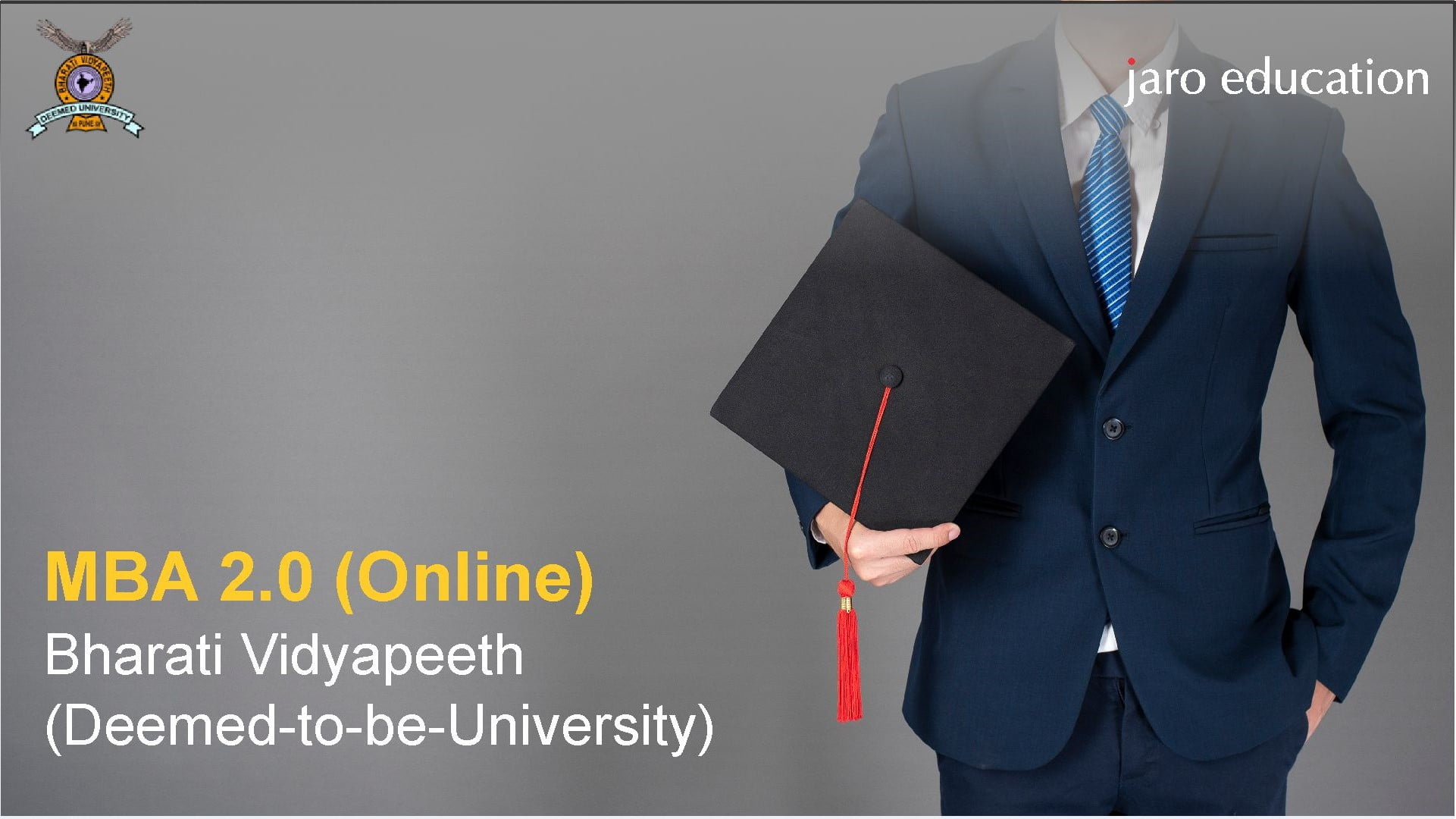 Various online MBA courses in India can help you in your career growth. It allows an individual to seek more job opportunities with excellent salary packages. An MBA (Online) degree also enables you to climb the corporate ladder faster. 
Online MBA also helps professionals understand and implement good managerial skills and management. It includes leadership skills, employee retention methods, capability to handle difficult situations, networking, maintaining health financials, etc.
An MBA (Online) program also helps you think strategically and wisely. It not only helps in the business but also in your personal life. It helps you set clear goals and finances. Likewise, it further adds to the excellent performance of the individual.
Self-confidence is a must-have skill when it comes to the corporate sector. An Online MBA program can help you build your self-confidence to the core. It enables you to meet the various business environment needs that boost your confidence to do more and achieve more. It further also adds to your problem-solving capabilities and skills.
An MBA (Online) program helps you explore a wide range of job opportunities fearlessly. It enables you to explore new trends, techniques, management tools, opportunities, ideas in the market that you can swiftly adapt in your job or work. If a professional wants to change their career, an Online MBA degree can help land more easily.
An Online MBA degree opens several doors to big companies and higher positions. It allows you to travel, close deals, meet new people, reputed owners, and entrepreneurs, adopt new technologies, know the structure, and implement quickly. An online MBA program can reduce the steps to advance in your career.
Online MBA helps you understand the crux of the entrepreneurial world. Suppose you want to start your own start-up or business. In that case, an Online MBA can help you understand business operations, business know-how, market trends, statistics, and business analysis so that you can start your start-up from scratch with ease and run it with great success.
Conclusion
An Online MBA course enhances career growth for professionals and helps them land more job opportunities within a limited time. It helps executives learn better managerial skills, strategic thinking, entrepreneurial mindset and enhances self-confidence in the individuals and professionals. 
FAQs
Is specialization offered in the online MBA Program? 
There are various specializations offered in the online MBA program. Individuals and professionals can opt for Business Administration, Management, Finance, HR, and other specializations according to their interests and requirements. 
What is the fee structure of an online MBA program? 
The fee structure of an Online MBA program from BVDU is INR 1,00,000/-. The application cost is INR 1,000. 
Do the recruiters recognize the online MBA programs?
The recruiters recognize the online MBA programs. Some companies only select individuals and professionals who have online MBA courses during the interview process.