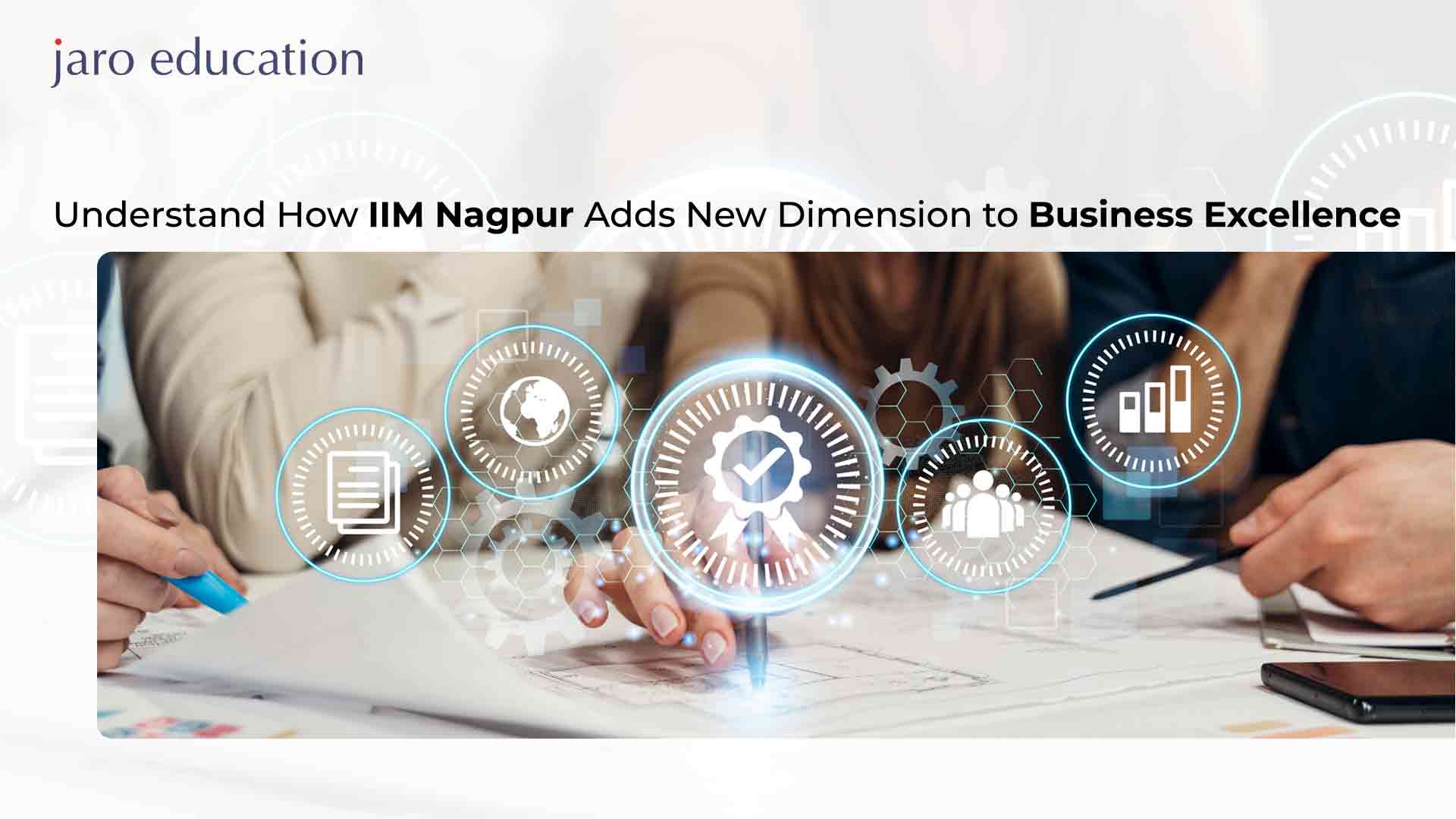 Indian Institute of Management, Nagpur (IIM Nagpur) is a premier business school offering world-class education in management. In recent years, IIM Nagpur has established itself as one of the leading names in the education sector with its innovative teaching approach and  comprehensive learning opportunities to its students. In this blog post, we will explore how IIM Nagpur is driving business excellence in India by introducing new dimensions and perspectives to the field. Discover what sets IIM Nagpur apart from other B-schools in India, from its cutting-edge course curriculum to its research initiatives .
Why is business excellence the need of the hour in India?
India is a land of opportunity. For businesses to be successful in India, they need to be excellent. Business excellence is the need of the hour in India because it:
– Helps businesses stand out in a competitive market
– Ensures businesses can  meet the ever-changing needs of customers
– Helps businesses stay relevant and adapt to changing environments
– Provides a framework for continuous improvement
IIM Nagpur's Centre for Business Excellence is dedicated to helping businesses in India achieve excellence. The centre offers various  services, including training, consulting and research.
The importance of youth being trained in business excellence
The importance of youth being trained in business excellence cannot be overemphasised. In today's competitive world, businesses need leaders to  steer them towards continued success. The IIM Nagpur courses give its students the skills and knowledge they need to become such leaders. With an IIM Nagpur degree, graduates will be well-prepared to take on challenging roles in businesses of all sizes in any industry.
The role IIM plays in moulding future Indian business people
The Indian Institutes of Management (IIM) is the premier business schools in India. They are known for their high-quality education and research and for producing graduates who go on to successful careers in business.
IIM Nagpur is one of the newer IIMs established in 2015. Despite its relatively short history, it has already made a name for itself as a top-tier business school. It is consistently ranked among the best IIMs by various publications, and its graduates are highly sought-after by employers.
IIM Nagpur courses offer a world-class education focusing on developing students into well-rounded business leaders. The curriculum is designed to give students a solid foundation in all aspects of business, from accounting and finance to marketing and strategy. In addition to academic coursework, students also participate in experiential learning opportunities such as internships and case competitions.
Graduates of IIM Nagpur go on to have successful careers in various  industries. Many join top consulting firms or investment banks, while others go into general management or entrepreneurial roles. Regardless of their chosen field, IIM Nagpur graduates are well-prepared to take on leadership positions and make an impact in the business world.
How data science helps business excellence and innovations
Data science helps business excellence and innovations by constantly analysing data and discovering new patterns. This helps businesses to improve their products and services and make better decisions. Additionally, data science can help businesses identify new products and services opportunities .
Data science courses have emerged as one of the most important educational tools for students to gain insights into customers and operations. It helps an individual to make better decisions, improve efficiency and drive innovation. 
Data science courses include modules on statistical methods, machine learning, big data analytics, predictive modelling and more. In addition, students will get exposure to live projects and case studies from the industry. This will help them understand how data science can be applied in real-world scenarios.
PG Certificate Programme in Data Science for Business Excellence and Innovation- IIM Nagpur
IIM Nagpur's Data Science for business excellence and innovation program is a one-of-a-kind initiative brings together the best of data science and business management. The program equips participants with the skills and knowledge needed to drive business excellence and innovation through data science.
The program is designed to help participants understand how data science can be used to improve business performance, drive innovation, and create new growth opportunities . It covers a wide range of topics, including data mining, machine learning, predictive analytics, and big data. Participants will also learn about the latest trends and developments in data science and how to apply these concepts to real-world business challenges.
The Data Science for business excellence and innovation program is an excellent opportunity for working professionals who want to gain a competitive edge in their careers. It is also ideal for businesses that are looking to harness the power of data science to drive growth and innovation.
The Placements
IIM Nagpur courses have a unique placement process that helps students secure top jobs in the industry. The process starts with screening eligible candidates based on their academic performance and extracurricular activities. After the screening, shortlisted candidates are interviewed by a panel of experts from the industry. Based on the interviews, final placements are made.
IIM Nagpur has an excellent placement record, with students securing plum jobs in top companies. The average salary offered to students is Rs. 15 lakhs per annum. The highest salary package offered is Rs. 1 crore per annum. IIM Nagpur has a strong alumni network which helps students secure good placements.
Conclusion
In conclusion, IIM Nagpur is a premier business school that has established its own identity in the industry. Its unique approach to education allows students  to learn from experienced professionals and gain invaluable insights into global business trends. IIM Nagpur adds a new dimension to your learning experience through world-class faculty, innovative teaching practices, and a wide array of courses. It sets you up for success in the corporate world.