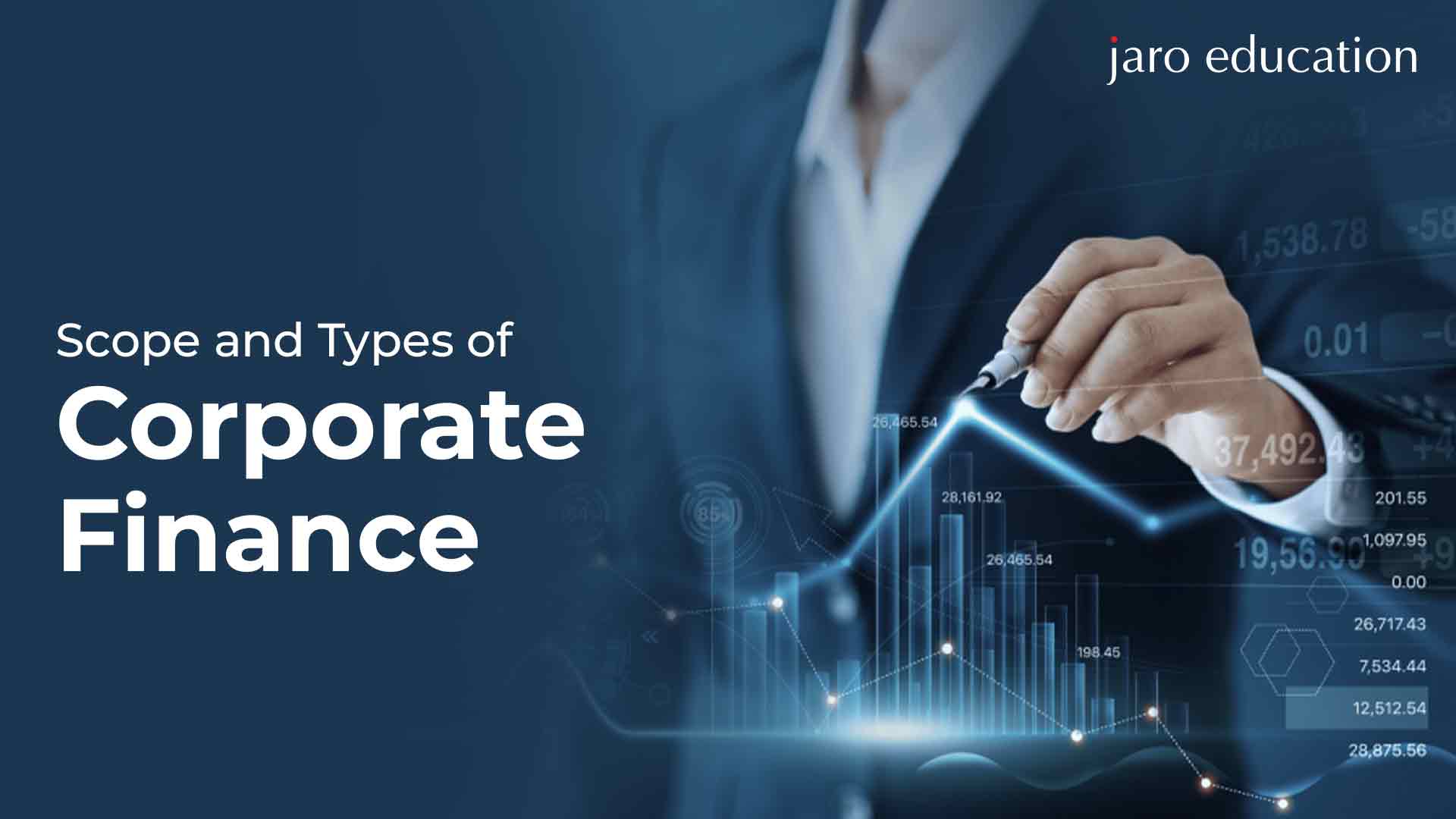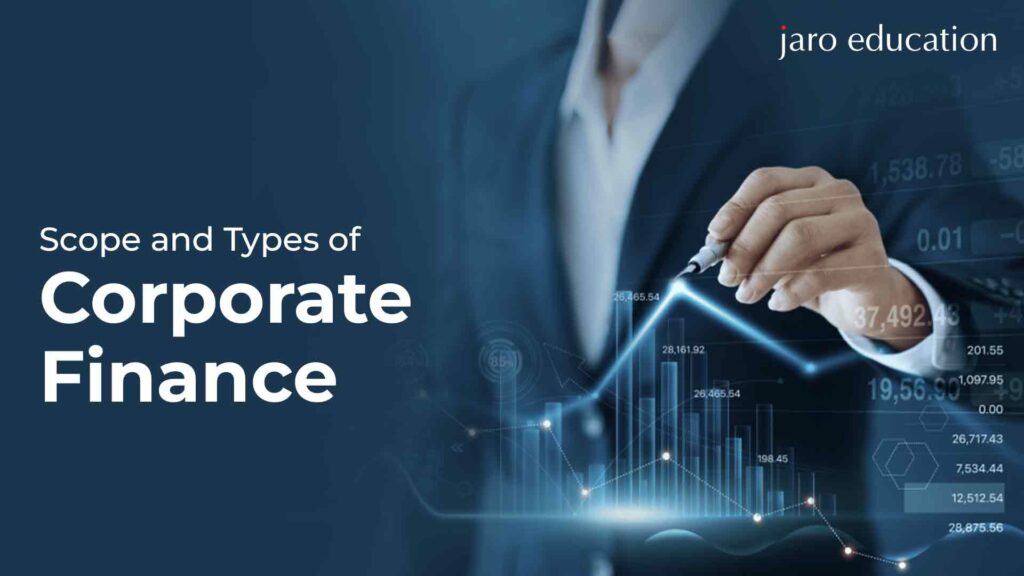 Finance is the lifeblood of any small or large organisation. And any business at some point in time faces finance-related challenges, which is where some crucial decisions are employed like utilisation of available funds, borrowing capital or not, where should a business invest, and what areas should not be funded for a time being.
All the above-addressed issues are categorised under corporate finance. Though it sounds like jargon, it is simple and easy to understand. Let's understand everything about corporate financing.
What is Corporate Finance?
Corporate financing refers to the several methods a business leverages to raise capital to support its operations and invest  in its future expansion. A wide number of operations fall under this category, including issuing  stocks and bonds, borrowing money through loans, and generating capital through joint ventures and other types of strategic alliances. 
Corporate financing plays a significant role in a business's overall financial management strategy. It entails carefully balancing the demand for money with the costs and risks of various financing choices.
Scope of Corporate Finance
The field of corporate finance is extensive and includes a variety of tasks aimed at controlling a business's financial resources and attaining its financial objectives. Within the purview of corporate finance, some important areas include:
Financial Planning:
It details the measures a business must take to attain its financial objectives. Setting financial objectives, predicting future financial performance, and determining the resources necessary to meet those objectives are some examples of financial planning.
Investment:
Corporate finance experts are in charge of finding and assessing investment possibilities that can spur business expansion and value creation. This could involve investing  in cutting-edge machinery, technology, or R&D.
Financing:
Obtaining the capital a business needs to finance its operations and investments falls within the purview of corporate finance specialists. This can be accomplished in a number of ways, such as by issuing stocks and bonds, taking out loans, or obtaining funds through joint ventures and other types of strategic alliances.
Risk Management:
Financial risk management is a crucial component of corporate finance. Identifying and assessing potential risks, such as the risk of loan default or the risk of changes in the value of a company's assets, as well as putting policies in place to reduce or manage those risks, may be necessary to achieve this.
Financial analysis and decision-making:
To make well-informed financial decisions, corporate finance professionals employ various  tools and approaches, including financial analysis and modelling. Analysing financial statements, predicting future financial performance, and using financial theory and ideas, including the time value of money, to inform decisions are a few examples of what this might include.
Corporate Governance:
Corporate finance experts are also important in ensuring  a business follows ethical corporate governance principles. This could entail determining the company's strategic direction in collaboration with the board of directors, supervising the financial resource management, and making sure the business complies with all applicable rules and regulations.
Types of Corporate Financing
Here are the types of Corporate Financing:
Equity Finance:
In this method of financing, ownership holdings in the company are sold to raise funds. These stakes can take the form of stocks or shares.
Debt Financing:
It entails taking out loans from banks, financial organisations, or other lenders. At a later time, the business pays back the loan and interest.
Mezzanine Finance:
It is a hybrid type of funding that combines aspects of both debt and equity financing. It often entails the issue of instruments that are senior to equity but junior to ordinary debt.
Venture Capital Finance:
In this sort of financing, a business receives funding from venture capital firms in return for a share of the business.
Private Equity Financing:
In this type of financing, private equity firms invest in a company in return for a share of the company's ownership.
Initial Public Offering (IPO):
When a privately owned company first issues shares of its stock to the general public, this sort of financing takes place.
Secondary Offerings:
A firm that is already publicly listed will issue more shares of its stock to the general public in a secondary offering.
Convertible Debt:
Under certain circumstances, this sort of debt can be converted into equity later.
Leasing:
This method of finance includes a corporation renting equipment or other assets from a lender rather than purchasing them entirely.
Grants and Subsidies:
In this sort of funding, a business receives money through  a grant or subsidy from the government or another entity
So, these are the scope and types of Corporate Finance professionals. If you are interested in managing corporate finances, then get enrolled in one of the best business finance courses discussed below.
This is one of the shortest-duration corporate finance courses through which you can get certified and eligible for a job in a multinational company.
Program Highlights
6-Months

Weekend sessions

130+ interactive learning
Program Eligibility
3 years of finance-related working experience

Graduation with 50% marks from a recognised university
Who can apply to this course?
Working professional with no CA or CFA degree
Program Fees Structure
Application Fees: 1000/-

Program Fees: 2,00,000/-
Conclusion
Corporations must take into account a variety of aspects when making financial decisions because finance is an essential component of any firm. This is essential for a company's growth. Therefore, you need substantial theoretical and practical knowledge of corporate finance if you're a finance enthusiast looking to advance your career. You may learn corporate finance in-depth by enrolling in Jaro Education.