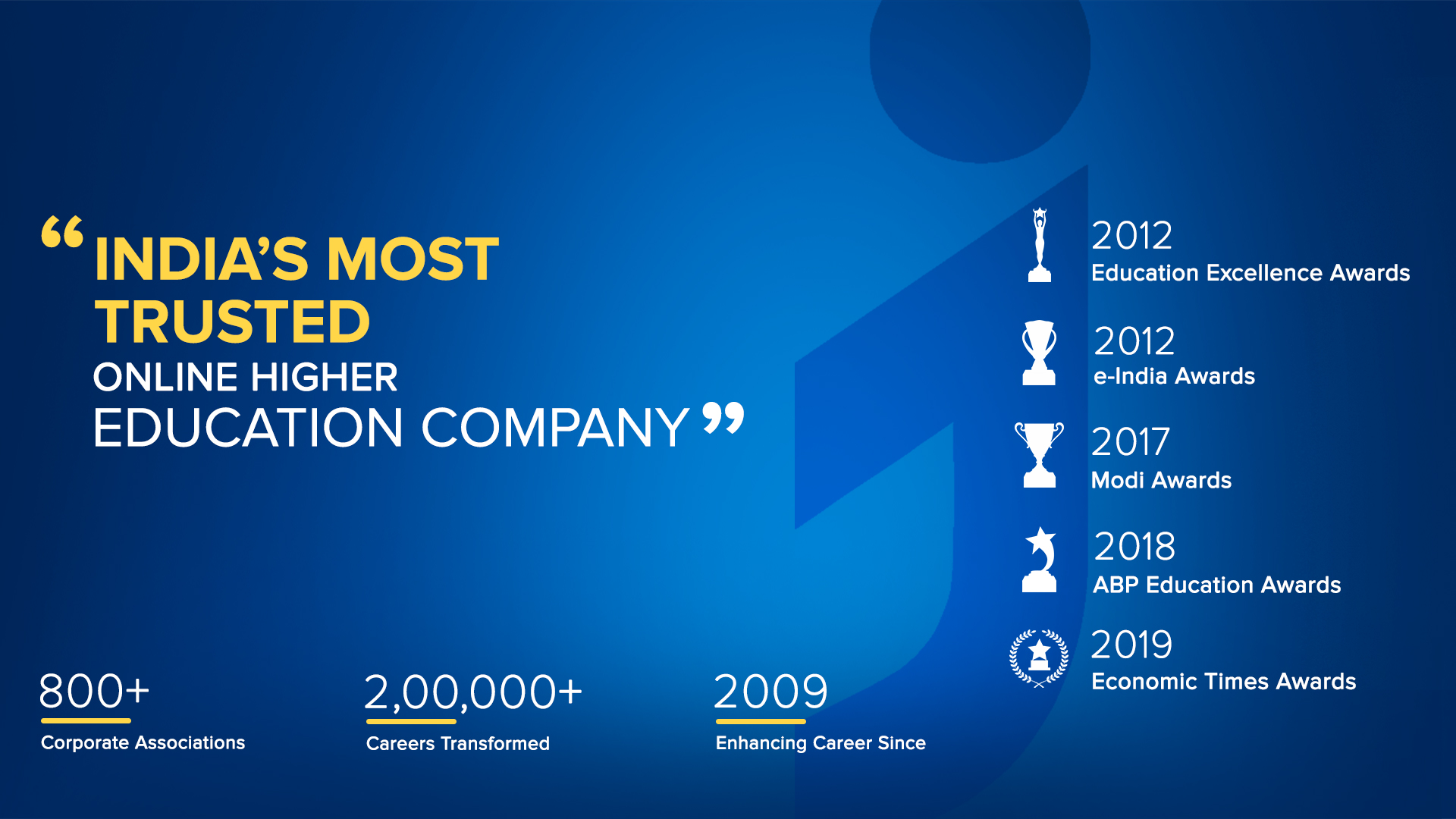 Jaro Education : A journey towards bridging brilliance in the EdTech ecosystem 2009-2021
Jaro Education(At 12): a Fascinating Journey — Ensures Career Growth
In today's cutthroat competitive world, professionals must tap into leadership development and reskill to become industry ready that survives in the volatile, uncertain, complex, and ambiguous environment. Transcending boundaries of learning, reinventing careers for new age professionals with world-class degrees and programs. 
Universities partner with us, for our wide network of reach and marketing engine; where professionals undergo rigorous screening, system leverage and strong fold hold in the market segment gives us an edge over the competition. Thus, helping partners and learners achieve their career goals, in the era of digitization. The company has now reached the dominant market position in India with our international network continuously expanding. 
The Big Switch — Big Dreams
From the amalgamation of a great idea with NetHR, bringing equitable upskilling programs for professionals and graduates. Jaro Education is preparing a future-ready workforce is a reality despite the pandemic constraints enabling hybrid and blended education models to evolve the EdTech ecosystem.
The current EdTech arena channels a positive equilibrium for professionals who want to reskill themselves. From refined growth maker to India's most trusted online education company, Jaro Education has come at large. The post-pandemic era demands the managers, leaders & entrepreneurs to equip with new-age skill sets. Jaro Education bridges this challenging unmet demand by launching new programs in association with Top B Schools and Universities to escalate working professionals to upswing their careers.
Having new executive programs in the pipeline will deliver the need for future leaders. Thus, helping cohorts or learners to boost their overall growth in their career field. In the last year quarter, Jaro Education increased cohorts by 175.33% — Admission wise growth from the previous year quarter and current year quarter.
Scale new heights— combating the pandemic
Rebounding from pandemic was a big hassle but with patients and endeavours, we have surpassed all the hurdles. Thanks to the leadership of the reclusive founder and CEO, Jaro Education is effortlessly addressing the educational needs of cohorts in tomorrow's workspace. Their vision has transformed the company with an upwards success and fuels a new benchmark.
Even our teams play a crucial role in contributing learners with a dedicated student support network that in turn energizes their performance and career growth in the changing times with new-age executive programs. 
Improving portfolios, partners, and more
In a true sense, Jaro Education is evolving the educational space with new programs launched through strategic associations with Top B-Schools (India and abroad).  In comparison to the previous year, Jaro Education has received more than a 95% increase in the program portfolios. 
We are primed to be partnered with top-ranked institutes like the University of Toronto, 5 Star QS World Rating- IU International University of Applied Sciences(Germany), Swiss School of Management, IIM Ahmedabad, IIM Kozhikode, IIM Trichy, KPMG, etc. are driving excellence through Jaro Education's platform for tomorrow's leaders.
The entire C-suite can breathe the mission
Jaro Education branches in diverse domains and new-age careers for working professionals to bridge their skill sets. In the upcoming times, our focus is to double our portfolios, in the global and national markets. Thus, redefining the Indian educational space by paving a solid foundation and making an edge for professionals. Time and again, students associated with us reached maximum satisfaction correlation positive and tangible results. 
Much has changed at Jaro —in the world of education in the past decade. Through rigorous corporate association, Jaro Education paves new opportunities for corporate companies to reskill their labour force.  Making them industry-ready with affordable, scalable and self-sustaining programs that will cater to leverage the company and its employees to help their employees upskill with industry experts. 
By building trust requires a coordinated effort between a number of key functions, Jaro Education has 800+ corporate associations, Over 2,50,000 professionals in the last 12 years through its 28 centers across India. Building a strong foundation that is almost impossible to replicate.
Addressing the needs of the future-ready aspirants
Having the right career advisor is necessary to accelerate your career. Jaro Education is carving leaders out of working professionals. Participants across a wide range of engagement spectrum have chosen us as their career accelerator. Next big move of Jaro Education is to proactively 2X our market network by offering high-quality global programs for working professionals to build new-age skills. Jaro Education is driving the difference in educational space by becoming future-ready.  
Find your focus and design your career with Jaro Education.
Never miss a single post
Stay tuned and subscribe to Jaro Education's blog. For more insights on our programs and upskilling career advice, connect with us today!