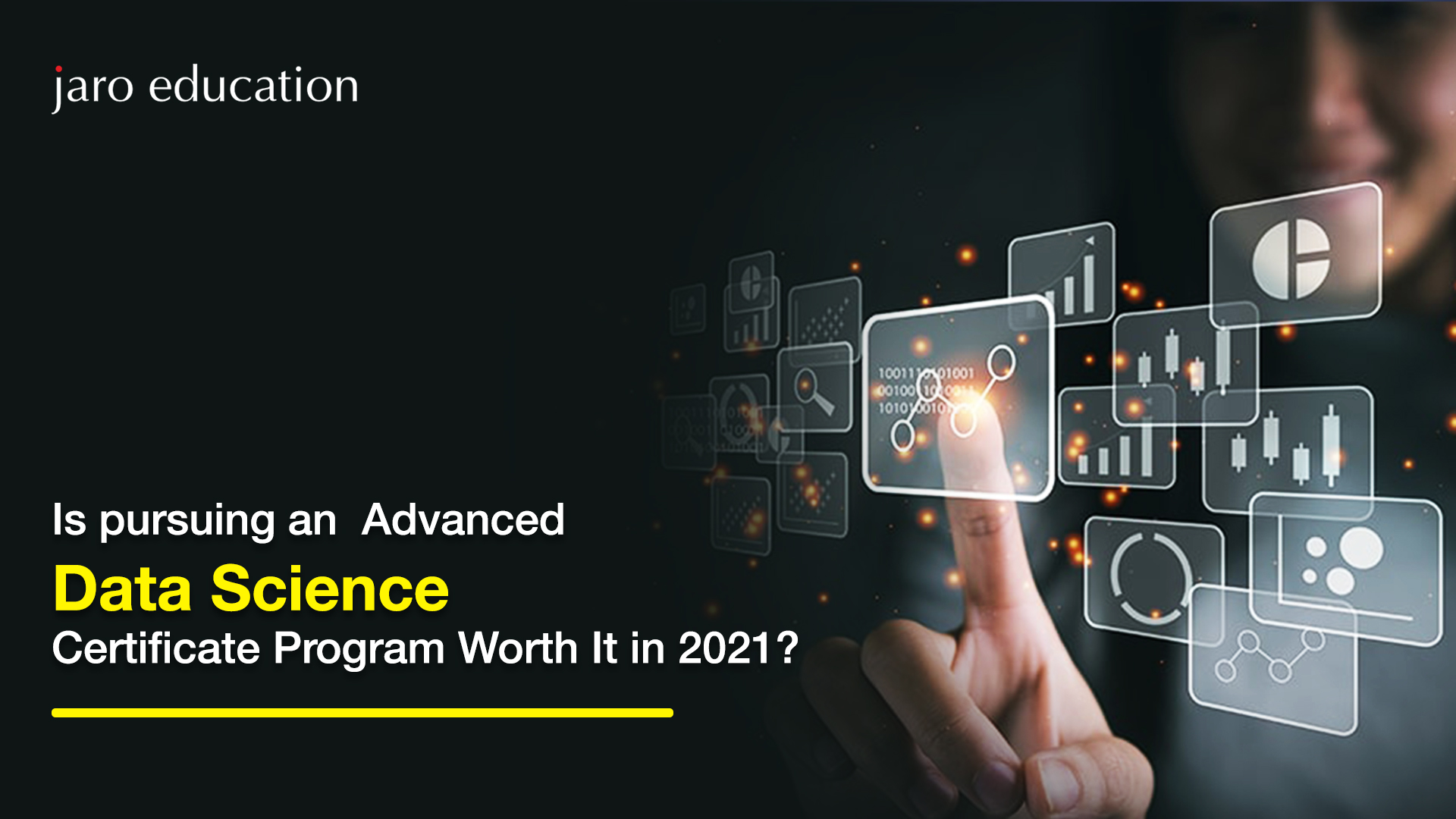 ​​
Business decisions are taken with the help of information retrieved from potential and existing customers. Therefore, companies always look for individuals with skills related to data science and analytics. However, the lack of professionals who possess an Advanced Data Certificate Program makes it hard for recruiters. Distinguished Advanced Data Science Certificates like those provided by Rotman School of Management and a few other reputed institutions are in great demand in 2021. It is because they make your resume stand out from the competitors and maximize your chance of getting selected.
Why is enrolling in an Advanced Data Science Program essential for boosting a career?
Enrolling in a Data Science Advanced Course can help your career in the following ways:
Knowing the Latest Industry Trends
An Advanced Data Science Course will make you aware of the theoretical concepts used to resolve business problems. Apart from that, you learn how to implement these concepts in the real world.  Learn from world-class faculty and industry experts to improve your new knowledge of the latest data science industry trends. It makes you a better candidate for your future employers who see you as a valuable asset to their organization.
Relevance of Data Science
Today, data science is relevant in more fields than you can ever imagine! Revolutionary farmers are making use of data science to predict the crops with the best yield. Amazon, Facebook, Google, and other tech companies utilize data science to customize their marketing strategies.
Even decisions related to product development are made with the help of data scientists. Data scientists and analysts help governments monitor climate change and public health as well. Therefore, learning the best Advanced Data Science Courses open a wide range of opportunities that are fruitful for your career in 2021.
Imparts Technical Skills
Data engineers need to have the technical skills required for managing the data infrastructure of an organization. It is their job to enable data scientists to access the data without any issues. Without an Advanced Data Science Certificate Program, it would be impossible for you to grasp these skills.
Creating Data Management Framework
Data engineers need a framework comprising processes related to retrieving, storing, and maintaining data. The blueprint of this framework is to be created by Data architects who can visualize and develop it seamlessly. Without an Advanced Data Science Course, it is impossible to learn these skills.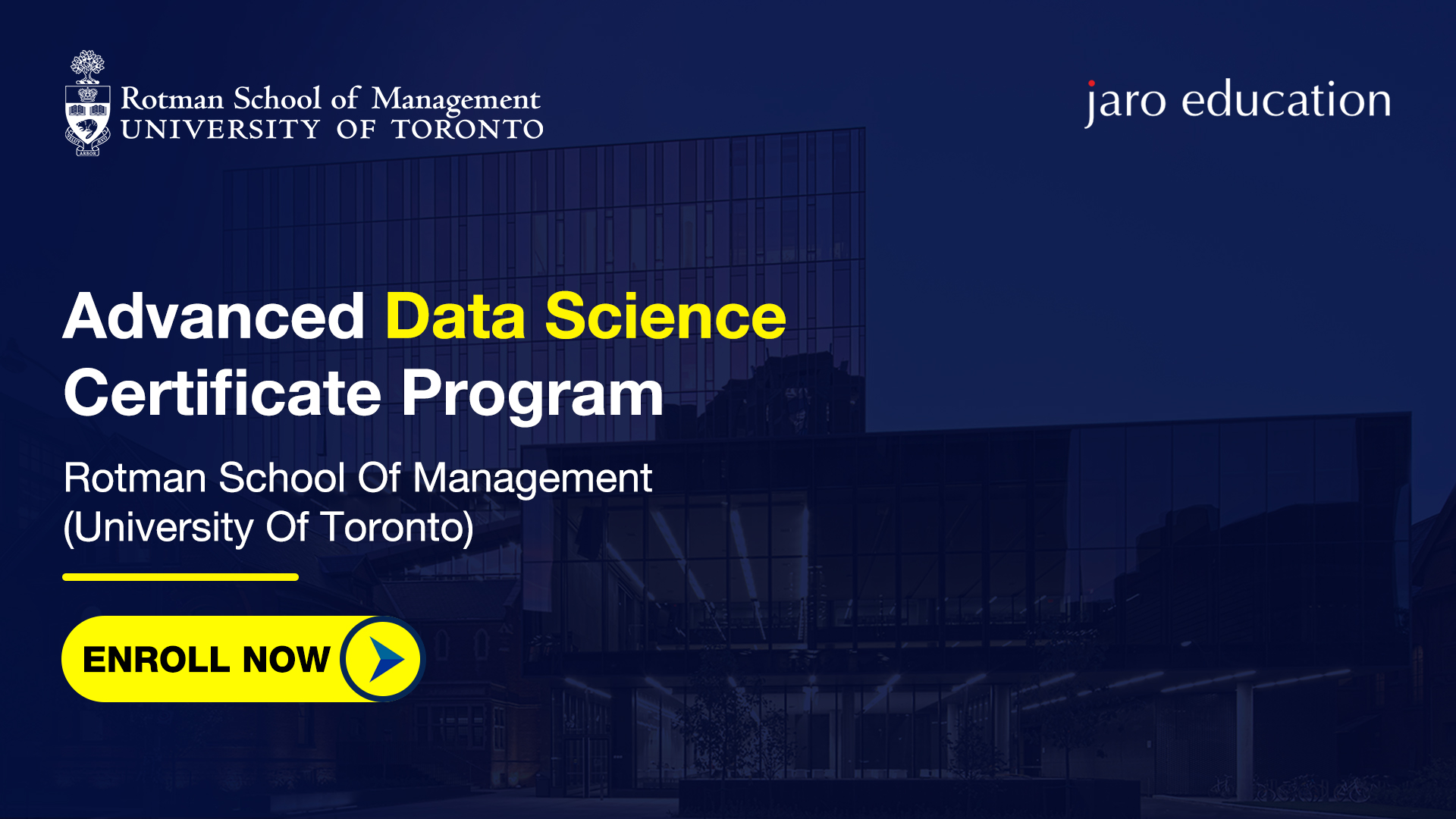 Handling Various Job Roles
Advanced Data Science courses make you eligible for various job roles such as data engineer, scientist, data architect, machine learning scientist, data analyst, statistician, etc. They also prepare you for roles like a database administrator, enterprise architect, or other positions in an organization. You can be a business intelligence developer who creates plans for enhancing the decision-making ability of an organization. Without an Advanced Data Science Certificate Program, you cannot learn the creative and analytical skills required for these roles.
Grooming Candidates
Without proper exposure to data tools like R, Python, etc., you will not perform efficiently and consistently in any industry. Also, as different companies use different data tools, an idea about these tools will assist you while fulfilling the recruiter's expectations. Advanced Data Science courses impart the knowledge of these tools to you. They also groom you by upgrading your knowledge of existing technologies and development tools. Therefore, enrolling in these courses is necessary for upskilling and outperforming your competitors.
Conclusion
Several online data science courses are available for free on the internet. These data science online courses don't follow a structured program that provides complete knowledge to the candidates. Therefore, you will need to showcase a lot of determination, persistence, and patience to learn the above-mentioned skills through these courses. A Data Science Advanced Course provides complete knowledge by offering a structured learning approach to the candidates.
For example, the Advanced Data Science Certificate Program provided by Rotman School of Management enhances the strength of your career. It helps you get placed in any industry without much hassle.
Being an EdTech pioneer, Jaro Education provides the technologies and support required to complete these advanced data science programs.