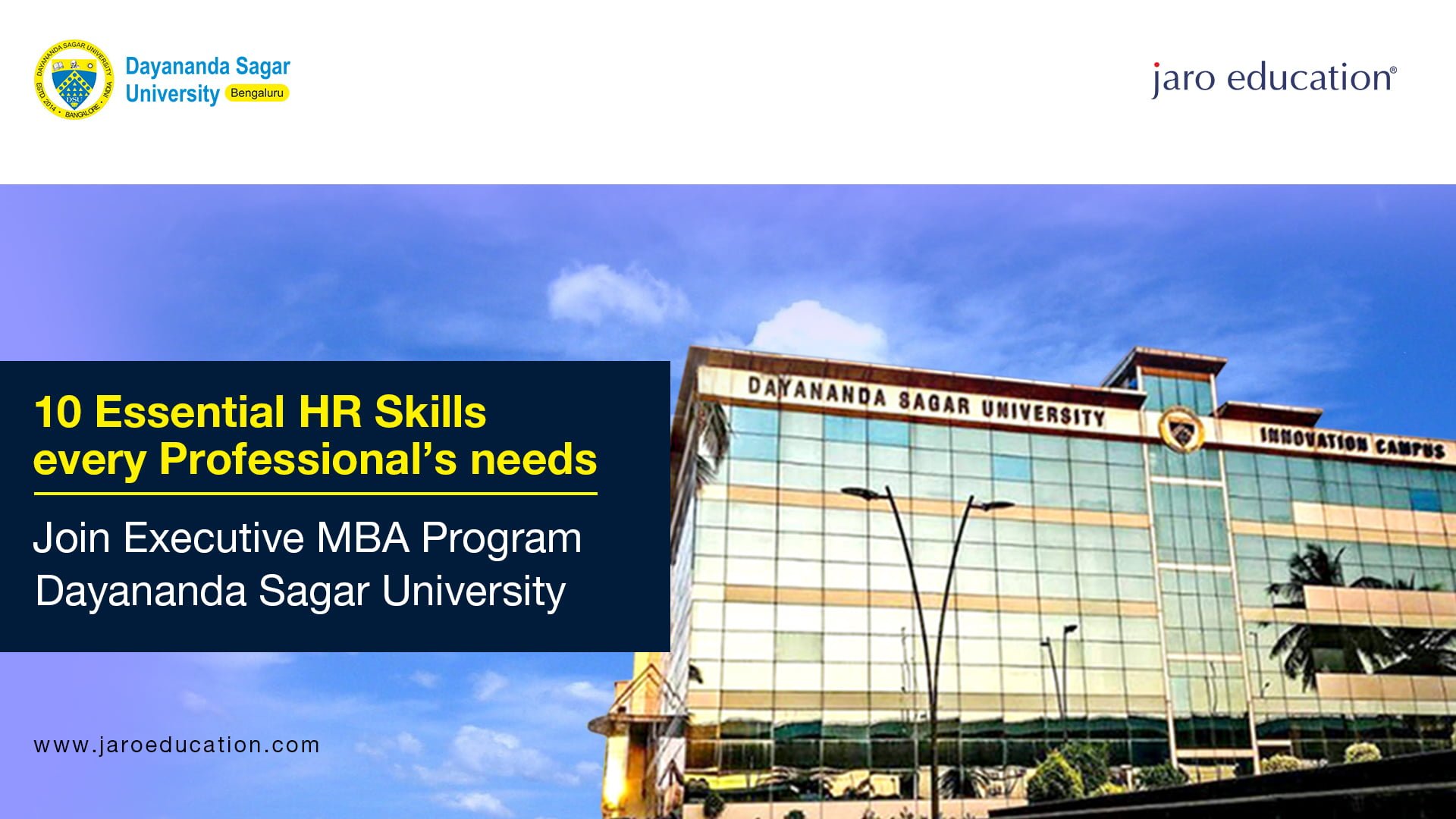 Examples of HR Professionals Using Analytics for Better Productivity
Introduction: HR and Strategic Management Courses
In today's competitive business space, HR professionals' job encompasses tasks beyond just extending offer letters and onboarding recruits. Analytics can significantly help them ace their complex responsibilities by transforming HR operations. Analytics allows organizations to make evidence-based, logical decisions about their employees and workforce by applying statistical methods to a large pool of talent management, integrated HR, and operational and financial data. It helps execute strategic plans, mitigate risks, minimize expenses, and generate revenue. These skills can be further sharpened through an HR management course.
Enterprises across the globe are reaping enormous benefits of analytics and strategic planning in HR to improve productivity, further enhanced by their employees choosing to timely upskill themselves. Here's how they are doing it.
Enhanced Talent Acquisition
Hiring the right recruits to fit individual job roles has never been easy! A survey in The Economic Times reveals that one bad recruitment costs an Indian company over INR 20 lakh. HR analytics can effectively apply algorithms to compare your candidates' skills with your company listing and shortlist the best potential candidates. Further, it helps you identify incompatible traits with your organization's work culture or business principles. You can use this information to fine-tune your job profile and speed up the recruitment process, eliminating the time spent assessing unsuitable applications.
Often honed through HR courses online, the skill has proved tremendously useful today. A leading global consulting firm enabled a major European telecom company to cut hiring time by 50% with a three-year program and turned the organization into an individual-centric leader. 
With the type and amount of data at its disposal, HR analytics can use algorithms to quickly assess the skills your company is lacking by performing skill gap analysis. Further, it can look at your employees' current skill sets, education, performance, and experience and identify the employees that are best suited to upskill in a specific area. It lets HR professionals optimize their current workforce and reduce or eliminate recruitment costs by preparing existing employees for new roles well in time, driving positive business outcomes. HR professionals can upskill themselves by pursuing a Post Graduate Programme in Strategic Human Resource Management. 
Walmart uses HR analytics to gain insights regarding its talent development and capability. The company has benefitted with improved efficiency, performance, and greater success in all areas, and more than 250,000 employees have been with the company across various locations for over 10 years.
Improved Employee Experience and Staff Retention
For any organization, high employee turnover demands immediate attention. Though there can be varied reasons behind workers' attrition, including company culture, business model, structure, and remuneration, one needs to analyze and implement strategies to arrest the decline. 
Analytics offers data-driven insights into why your staff is leaving or choosing to stay with you. Team assessments, employee satisfaction surveys, and exit & stay interviews can guide you to investigate the potential issues. Proactively addressing these problems can significantly save you time, effort, and cost by eliminating rehiring and retraining recruits.
Further, HR certification can help you to focus on and analyze how strong your staff's sense of belonging to your organization is, areas where they can best perform, and how they can continue to grow. Using this information to improve their daily work experiences can increase their overall morale.
Microsoft leverages HR analytics to create profiles of those most likely to leave the company and plan a range of HR interventions, such as opening further discussion of growth and assigning mentors, to reduce employee attrition rates. To upskill themselves, many HR professionals choose to pursue HR courses and get the requisite HR training online. 
Increased Productivity and Enhanced Process Efficiency
HR analytics enables companies to measure productivity. It allows your workforce to deliver their best performance by better managing their time and tasks to support business development. Some HR analytics platforms offer significant insights and interactions among the workforce and collaborations between different divisions. It enables companies to reflect and improve on future collaborations.
Google uses HR analytics to assess the productivity and effectiveness of its employees and uses employee survey feedback to optimize its people processes. It has many employees with an average participation rate of 90% with proven success in enhancing business methods and morale. Thus, a lot of dedicated HR professionals choose to pursue an HR certification online, parallel to their current employment. As a result, premier management institutes like IIM Trichy offer a course in Strategic Human Resource Management.
Enhanced Customer Experience
As your employees are at the center stage in designing and delivering a great customer experience, HR can make a significant difference in helping organizations achieve CX goals. Analytics can help accomplish elevated employee engagement and enhanced cross-functional collaboration.
Analytics helped a company with a mix of franchised outlets and corporate-owned restaurants to improve its customer satisfaction score by more than 100%, enhance the speed of service by 30 seconds, increase sales by 5%, and decrease new-joiner attrition substantially. HR analytics skills can be quickly imbibed through HR courses.
Conclusion
Analytics is a vital skill for every HR professional in today's demanding workspace. HR certification courses such as the Strategic Human Resource Management Programme from IIM Trichy co-powered by Jaro Education can equip you with HR analytics. The one-year HR management course is the best amongst the human resource manager courses and provides an understanding of the latest framework and models in strategic human resource management. 
The E-SHRM program has two on-campus modules. IIM Trichy – Strategic Human Resource Management has a blend of case studies, workshops, and experiential learning through lectures and projects. It helps its aspirants to acquire skills to develop successful HR strategies in line with business imperatives. 
Thinking of learning analytics? Our Post Graduate Programme in Strategic Human Resource Management (e-SHRM), one of the best HR courses for working professionals in India can help you. Register today!