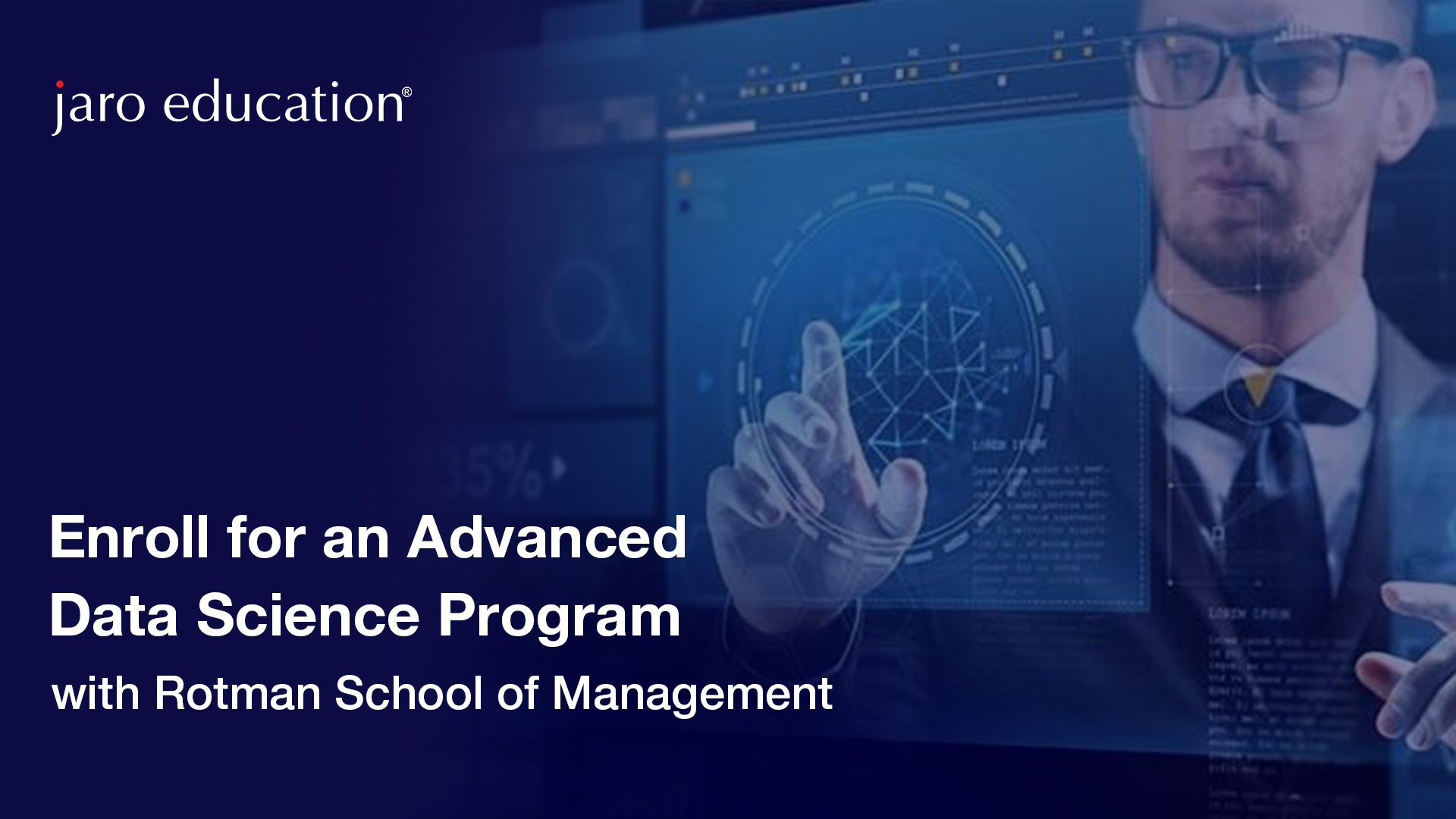 Introduction
With the increasing amounts of data being analyzed, captured and produced in today's era, Data science is becoming the most promising industry to ever work in. It is a known fact that Data Science field is booming exponentially. Hence, the data scientist requirement has been growing day by day over the years. In addition, research also shows that organizations are investing more in their data science team for making sense of current and historical data. 
Data science is a multidisciplinary field involving concepts of Data Analysis, Machine learning, Programming, and Statistics. Hence, a good Advanced Data Science Certificate Program from a top-ranked university, Rotman School of Management can deepen your skills in such a field and open your doors to ample opportunities. Data Science Advanced Course is obligatory for those who want to work in industries related to data science.
Although, some of you might not know what this course is all about. Keep reading and find out the relevance and benefits of Advanced Data Science Course and find the value of such courses in today's era. 
What is an Advanced Data Science Certificate Program? 
The Advanced Data Science Certificate Program involves a deep understanding of various data related applications and knowledge to upgrade your skillset. This program offers you study the four specializations in data science – Artificial Intelligence, Analytics Management, Data Engineering and Analytics and Modelling. 
Rotman School of Management- Advanced Data Science Certificate Program is designed specifically for talented individuals who want to seek a transformative learning experience in the Data Science field. In this course, you will get exposure to the latest data analytics techniques and tools that will help extract insights from real-world data. 
Program Highlights
Managing interdisciplinary- The objective of most integrated curriculum programmes is to provide students with a thorough grasp of the core topic and the links and context in which it exists.
Discussions beyond school- Panel discussions and speaker guests are often invited to expand the circle of thoughts and take up opinions from someone not part of the school to get a clear view.
Digital learning- Providing the best kinds of technical support for online lectures and learning platforms. This makes things easier for the students by creating learning hubs and platforms.
Study material- Assignments and presentations are provided to all after the lectures to help them stay connected with the advanced data science course.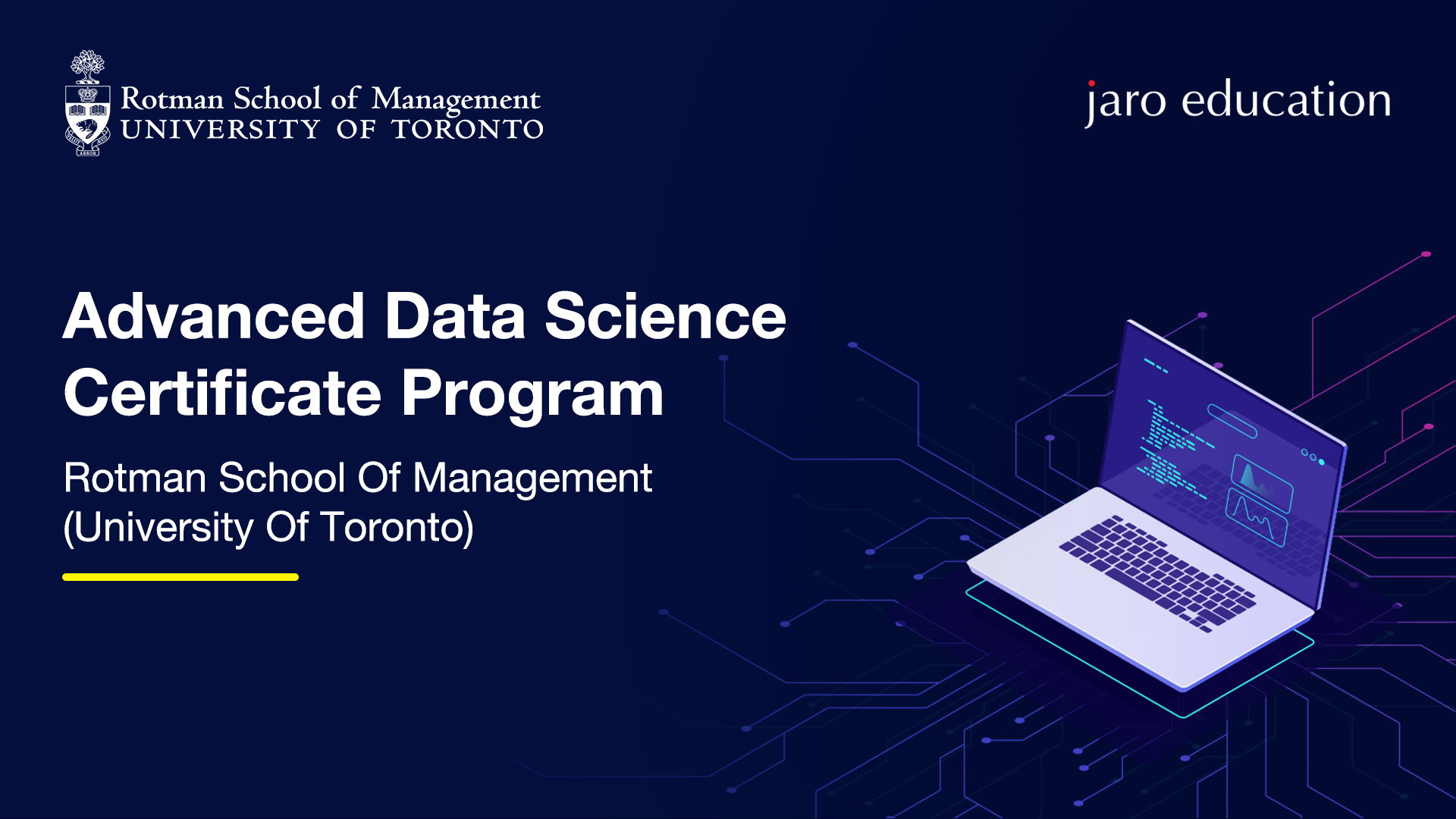 Program Benefits
The learning outcomes of the Advanced Data science course offered at the Rotman School of Management will effortlessly upskill your levels. Beginning with the first and the foremost, the statistical skills showing a significant improvement complemented with the enhancement of the data engineering skills. 
Professionals pursuing the Advanced Data Science course will gain great experience and active exposure to information data science projects. This course shapes you and helps you to learn how to use and assess dashboards, machine learning, prediction models, and regression analysis, among other data analytics tools. 
Understanding when to utilize and how to interpret descriptive, predictive, and prescriptive analytics requires visualization techniques to portray data properly. A better grasp of how to create a statistical company, including dealing with security and privacy issues and developing methods for encouraging substantial proof judgement.
Why Rotman School of Management?
The University of Toronto, founded in 1827, is widely regarded as Canada's premier research university, a distinction that will benefit students pursuing global professions. The Rotman School of Management is part of the University of Toronto, world-class research and academic hub in Canada's multicultural commercial city.
Rotman University is a catalyst for transformative public engagement, insights, and public learning, bringing together a diverse range of perspectives and projects around a common goal to add value to society and business. Rotman School of Management upholds high academic standards and pushes the boundaries of inquiry to find novel solutions to the world's most pressing problems. Institute is dedicated to providing high-quality learning opportunities in the classroom, online, workplace, and society.
Conclusion
To recapitulate, the Advanced data science course offered by the Rotman School of Management shapes you with better industrial skills. The participants of this course will assess the Rotman Certificate of Advanced Data Science Program. The value of this certificate is impeccable and adds a generous amount of weight to professional growth.
The Advanced Data Science Certificate Program will help you get excellent placements and provides you with the perfect platform for working with the top MNC's beyond the Indian subcontinent.
Grab your slots for the Advance Data Science Certificate Program- Rotman School of Management today!