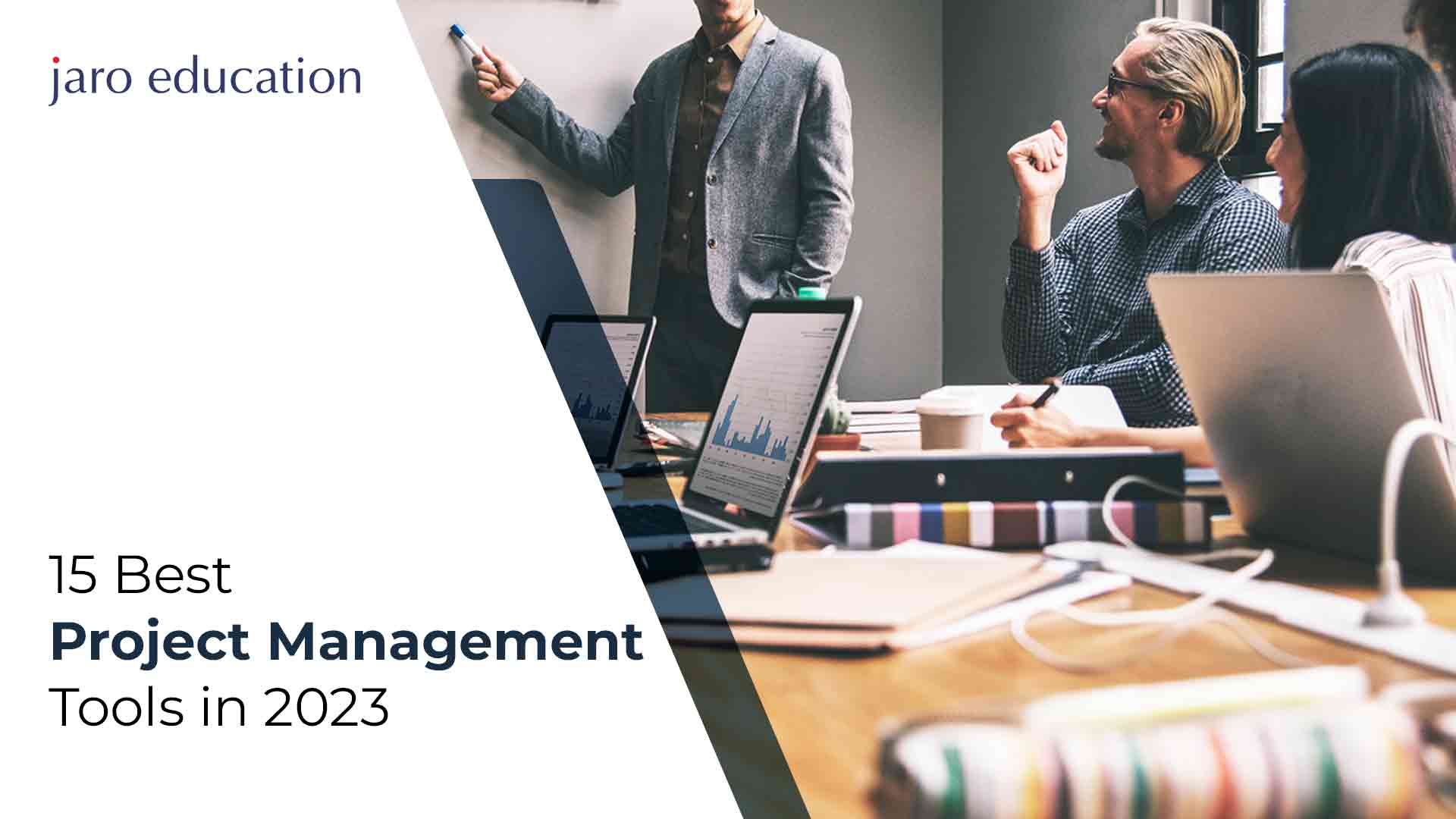 Project management tools comprise multiple software curated to aid teams in planning, tracking, and managing a project. Checklists are sufficient if you are working on a simple project, but for more complex projects, proper planning, task assignment, deadline setting, ensuring everyone is adhering to them, and time monitoring is required. The need to proportionately quantify, segregate, objectify, and delegate tasks is critical and here is where modern project management tools come in. Various project management tools are available, but choosing the right one can pose certain complexities if you are new to project management.
You can hone your project management skills by taking the Executive Certificate Program in Advanced Project Management and Analytics from NITIE. The NITIE project management intake addresses the pressing need for individuals to manage projects within time, maintaining the cost and quality constraints with the help of advanced project management tools. You can enroll with Jaro Education to learn about this program.
Project Management and Why it is Important
Project management is the use of techniques, knowledge, skills, methods and experience to achieve particular project objectives within agreed-upon constraints. The final deliverables of project management are limited in time and money. To let all aspects of an organisation function effectively, project management is crucial. It allows leaders to plan and manage projects in the best way possible. Plus, it can improve team communication and cooperation while providing data-driven insights to assist you in making better business decisions. Here are some of the benefits of good project management.
Makes business decisions better
People can get a better sense of their time, money, prioritisation skills and whether they are going wrong if they have a clearer record of how the projects are progressing. Good project management entails anticipating problems before they arise, avoiding bottlenecks, and making more informed, data-driven decisions.
Enhances internal communications
Working together may be challenging. Even when working across teams or departments, more effective project management practises may minimise the complexity of cooperation, promote transparency, and assure accountability.
With proper planning, you can ensure that your task is completed on time and on budget. You can chart your project's route from the start and know in advance where the deadlines and estimated cost will fall, allowing you to deploy your resources and minimise delays and project overruns more efficiently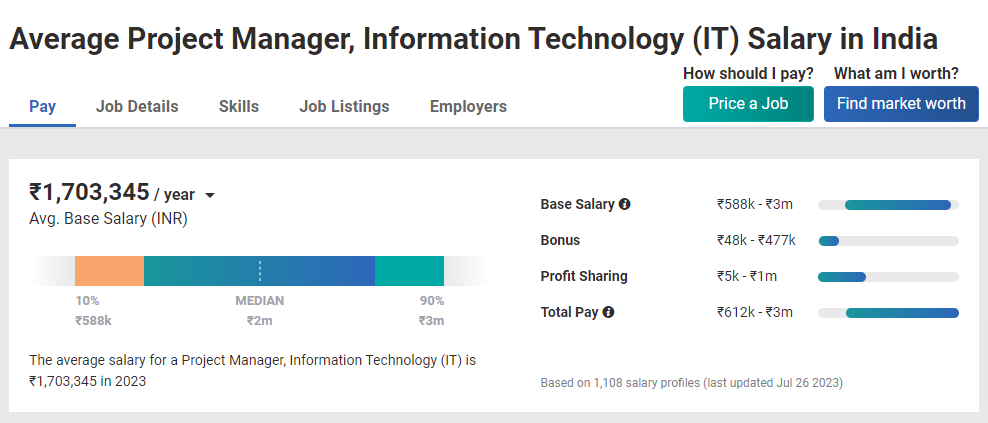 Best project management tools in 2023
If you're looking for project management tools, here are the finest reviews for project management tools to look into. The list comprises both free and paid choices, besides the features included with each plan.
1. Zenkit 
A well-known project management tool, Zenkit helps to keep track of data from research and ideation to collaboration. Primarily, it is aimed at teams that choose an agile approach to their work. However, it also supports standard project management methodologies. Zenkit is a robust project management tool with various features for reporting, views and resource management. These features are always on the radar of individuals looking for a diverse solution to their project demands. The tool offers both free-to-use and paid features.
2. ProofHub
ProofHub provides one location for task lists, processes, Gantt charts, conversations, calendars, and documents. It assists you in planning, organising, and tracking the duties of your team. It also facilitates cooperation inside teams and with external clients. There are several reports available, such as workload and resource reports. Since the tool concentrates on simplicity, the tool offers limited task management with few connectors. However, it benefits freelancers and businesses, regardless of the size.
3. Airtable
Airtable combines remarkable features of databases and spreadsheets. Works for all sizes of enterprises, this tool is easy-to-use and adaptable. However, the tool lacks powerful reporting features, which may be an issue for some users. The database of Airtable can be used for project planning and task management. The spreadsheets of Airtable enable flexible data organisation that numerous users like. Several views are available, including calendar, grid, Kanban, and list.
4. Clarizen
Designed for medium to large-sized companies, Clarizen is one of the best project management tools. However, the tool may restrict its utility for some teams since it is exclusively for web-based project management. Nevertheless, users appreciate the sophisticated reporting options and the ability to manage resource usage, but there is no to-do list or time tracking. Because it has specialised ways of organising processes, the learning curve is rather steep. Clarizen is best suited for enterprise-level project managers, IT organisations, and professional services teams looking for strong, adaptable, and user-friendly web-based project management software.
5. ClickUp
Another project management tool, ClickUp, is considered an all-in-one solution when it comes to managing projects. It is notable for its extensive feature set, which includes inbox, objectives and documents. ClickUp's modularity is a big asset. It provides Click Apps, which are add-ons that allow for extensive customisation.
6. Teamwork
Teamwork is a project management tool based on Kanban. Within a comparable drag-and-drop interface, it provides more extensive reporting options. It enables the customisation of accounts with unique business identities. It also assists in disabling functionalities for certain projects.
7. Kanban Tool
For agile development, Kanban Tool is a great start. It helps you to see your process and provides time-tracking functionality seamlessly. It facilitates cooperation and task tracking with features such as alerts, reporting, and team management. It offers reporting, a native mobile app, document sharing, and other capabilities that are appropriate for medium and big enterprises. The Kanban tool also allows company users to host it on their own servers.
8. Monday.com
Monday.com's project management tool is easy and uncomplicated, with a visually attractive UI and powerful project visualisation capabilities. It's adaptable and provides a clear way to organise your work. On top of that, there are project templates from which you may create your own boards. There are several display choices available, including a map view and a calendar view. The lack of recurring activities is a typical source of consumer frustration. Some consumers find the mobile app difficult to use. They also provide excellent security, powerful functionality, and simple customisation.
9. MeisterTask
MeisterTask is another project management tool for real-time collaborative teams. It has file sharing, customisable fields, backlog management, an activity dashboard and other features. It has an excellent user interface; however, its revision management features need improvement.
10. Wrike
Wrike is a cloud-based tool for project management that assists in tracking a team's work, streamlines project planning, effortlessly interacts with stakeholders and monitors deadlines. It has extensive features like features for task management, a real-time newsfeed, Gantt charts, and more. You may prioritise work to move the most important ones forward and meet deadlines. There are also several integration possibilities, making it a versatile project management suite. For most novice users, the sheer quantity of functions may be intimidating, and the unintuitive UI is no help. However, Wrike is appropriate for various organisational teams such as software development, marketing and professional services.
11. Trello
Trello is a Kanban-based project management tool with various views, such as Tables, Maps, Calendars, and Timelines. This tool has task cards on which project managers can attach files, assign tasks, set deadlines and comment. In Trello, you can even create rules to automate processes or tasks in your projects. However, this tool doesn't have a built-in task-tracking system. Therefore, you need to use third-party tools to track time in Trello. Nonetheless, the project management tool is simple-to-use, straightforward, and lightweight. Since the tool lacks a time-tracking facility, it is best suited for small teams and individuals who manage a few projects at the same time.
12. Zoho Projects
A popular service powered by Zoho, Zoho Projects allow organisations to keep track of their projects, monitor bugs, communicate and run easy reports. This online project management tool has features like Gantt charts and billing hours on numerous project abilities. Furthermore, the tool has a robust set of communication features like forum pages and real-time chats.  However, several users noted that the Gantt charts are complicated to use and that the reporting breakdown may be insufficient for big teams. Documents may be shared from inside the tool.
13. Asana
Another project management tool, Asana, is SaaS-based and emphasises collaboration. This is a versatile project management tool. Workflows of this tool can be used to automate repeating processes. Asana has different task displays which allow forms and custom fields. Users may even invite an infinite number of guests. On Asana, users can also create approval procedures and custom rules. The tool has numerous features for productivity and collaboration. However, many of the fundamental project management features are handled via integrations, which many users find difficult. This project management tool is suitable for all sizes of businesses but not for freelancers. Some customers believe Asana's design is extremely simplistic and the system is overly strict, although it includes powerful task management and collaboration functions.
14. Podio
With various app integrations, Podio is among the best project management tools present in the market. This tool is mostly known for its customisability and adaptability. Podio offers numerous app integrations like a note app, organisation app, invoice tool, templates and expense-tracking feature. Furthermore, the tool provides a simple and user-friendly interface that is easy to use. The dashboard of Podio shows the calendar, activity stream and the current projects the user is working on. Another striking aspect of Podio's interface is that it supports 12 languages so that everyone can use it. Being an almost open-source tool, Podio allows developers to use the API to add as many custom integrations as they wish.
15. Paymo
Paymo is a contemporary and user-friendly project management tool for remote workers and small businesses. It includes invoicing, planning, collaboration, scheduling, advanced task management, and time-tracking features. In simple terms, it enables one to follow a project's whole lifespan without having to use and pay for several programmes.
How to select the right project management tool?
Finding the right project management tool for teams can be difficult, with so many solutions in the market. Too frequently, team leaders subscribe of buy a project management tool only to find that they are solely utilising it after a few months. While looking for a project management tool, one needs to make sure that the tool meets two criteria:
The project management tool should include all of the capabilities that a project manager needs.

Teams should be comfortable using project management.
Project management tools make it easy to plan projects, assign tasks and keep teams organised to meet deadlines and goals. But with so many tools available with unique features and plans, choosing one can be tough. So, before getting a tool for teams, it is important to check the features of the tools and choose one that aligns with the project's needs
If you aspire to be a project manager, you can undertake the Executive Certificate Program in Advanced Project Management and Analytics from NITIE. The duration of this program is 7 to 8 months, and along the course, it offers various lessons on tools & techniques of project management. Furthermore, participants can work on different capstone projects, which will reflect on their resumes.