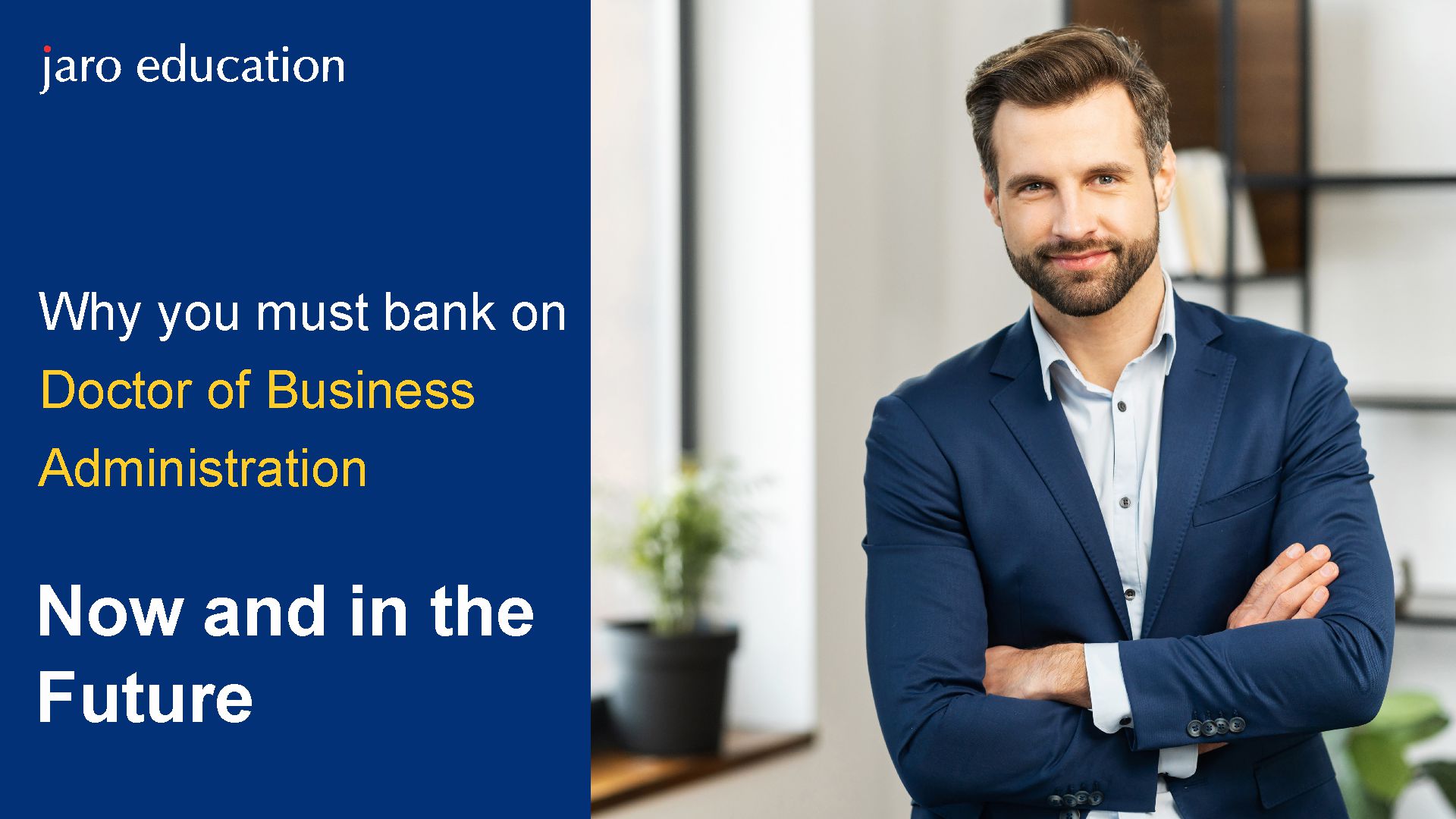 If someone wishes to pursue a managerial profession, getting a higher degree in management might be beneficial. Having a doctorate degree can open up new avenues for study and, as a result, new job possibilities. A Doctorate of Business Administration is a specialized doctorate in business and management that is widely recognized. In these disciplines, it is usually the highest degree of qualification offered.
The majority of programs integrate advanced management theory and practice with instruction in the methodology and approaches required for PhD research in Management studies.
More than a PhD
A PhD in Business Administration is not the same as a Doctor of Business Administration. Students won't only be learning new things through academic study; they will also be applying what they have learned to real-world business challenges and detailing the process in their thesis. The DBA degree is a continuation of an MBA, and admittance to many DBA programs demands many years of managerial experience.
The DBA program educates important business planning, leadership, and organizational effectiveness abilities, allowing graduates to work in a range of sectors and job titles. A PhD student usually aspires to work in research, advancing to the theoretical underpinnings of business and producing new studies and ideas to advance the field. A DBA degree, unlike a PhD in business, is focused on actual research rather than theoretical study.
A DBA Degree adds credibility and weightage
A doctorate provides individuals with a fresh perspective on the industrial world, enhancing their reputation among peers, possible employers, and the business community.
Students who have received their DBA degrees have discovered a new way of communicating. It influences how people think, write, and communicate. Students have a competitive advantage in a professional opportunity because of their newly learned skills of acquiring knowledge.
A DBA program is laser-focused and meant to turn graduates become experts in their fields. This interdisciplinary program will improve your research, communication, and speaking abilities, but the empirical work you undertake will provide you with in-depth information. This concentration increases your reputation and establishes you as a thinking leader.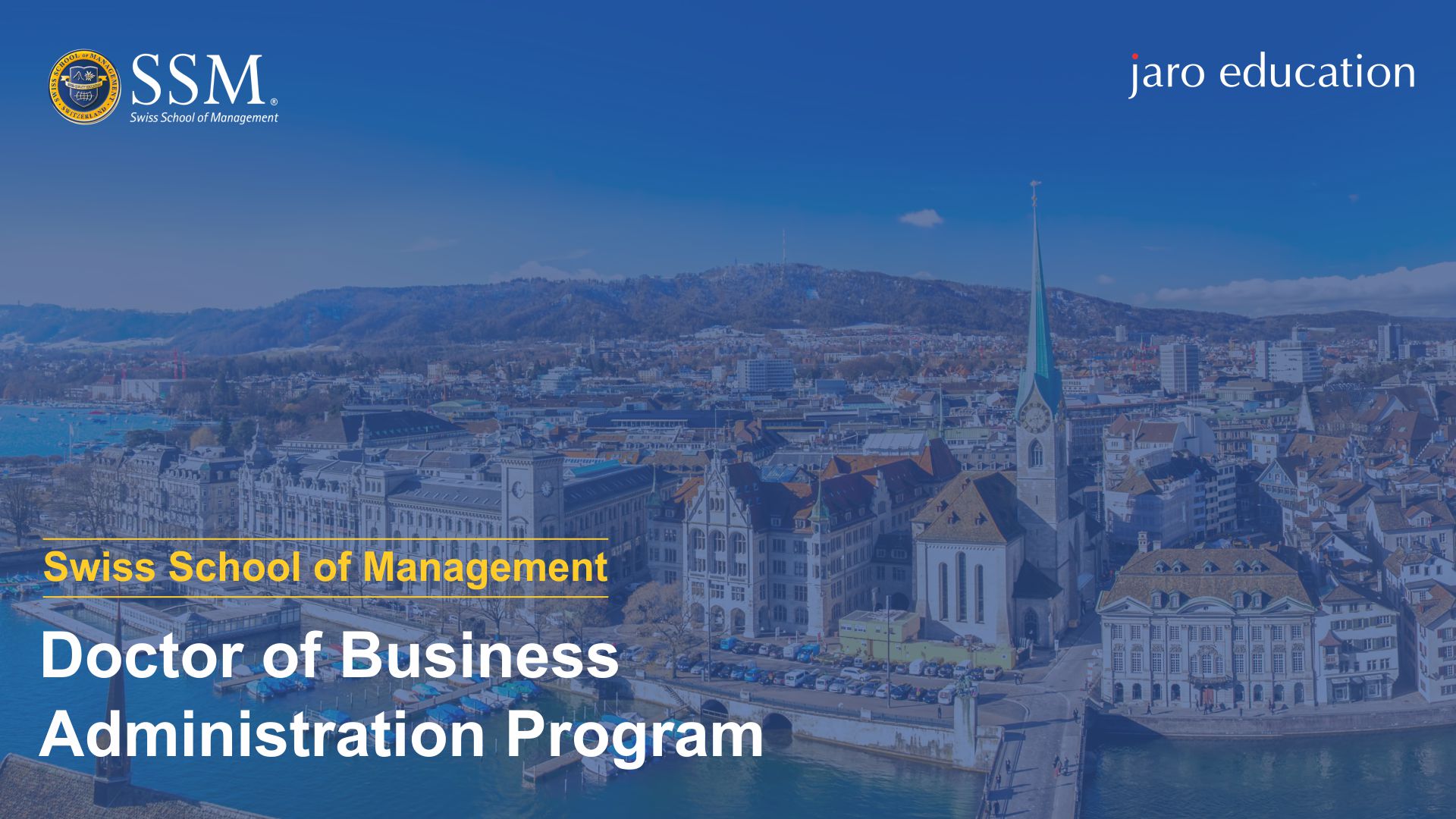 Doctor of Business Administration Online program is flexible
A Doctor in Business Administration can increase your earning potential significantly. Employees with doctorate degrees earned an average of $1,825 per week in 2018, reported by the US Bureau of Labor Statistics, contrasted to $1,434 for master's grads. In aggregate, the gap amounted to almost $20,332 per year.
DBA program is provided online through industry-specific B-Schools like the Swiss School of Management associated with bigger research universities. The majority of courses are delivered through virtual mode, hence one can choose an Online DBA Course, permitting students to continue working while studying. You don't have to quit your current work to seek your ideal upgrade in life when you study online. With an online DBA degree, you may take classes from schools and institutions all across the world.
Earning a Doctor of Business Administration demands robust research expertise and administrative acumen, as well as strong decision-making abilities. You'll be a stronger contender for promotions and job vacancies with these new skills. Full-time study is also possible in a DBA degree but since many individuals who opt to become Doctor of Business Administration are under full-time employment, they can choose part-time online DBA programs. Because you won't have to alter your surroundings or pay needless expenditures while earning your online DBA degree, you can concentrate solely on becoming a DBA. 
Keeping up with the change
Machine learning, big data, and database management, among other revolutionary technologies, are having a significant influence across all sectors and businesses. This implies that business executives all across the world must learn to handle the problems and possibilities that such technology presents.
One of the advantages of getting a PhD in business management is that you are a creative problem-solver who can generate fresh ideas and information. It also provides access to chances in academia and scholarly research.
The DBA gives aspirants the tools they need to improve their hands-on expertise with these platforms and gain valuable business perspectives. The Doctor of Business Administration course at the Swiss School of Management is well-equipped to provide specific insights into these advancements and how applicants may effectively utilize them in creative and inventive ways.
By demonstrating your merits above other contenders, you can swiftly acquire the raise you deserve. A position as a Doctor of Business Administration boosts your industry knowledge and decision-making abilities. As a result, the degree improves your expertise in the sector, making promotion simpler.
Conclusion
It is a foundation of potential development and business viewpoint expansion for corporate administrations or executives. As a result, many people in management roles or aspiring to be managers complete a DBA degree to gain recognition.