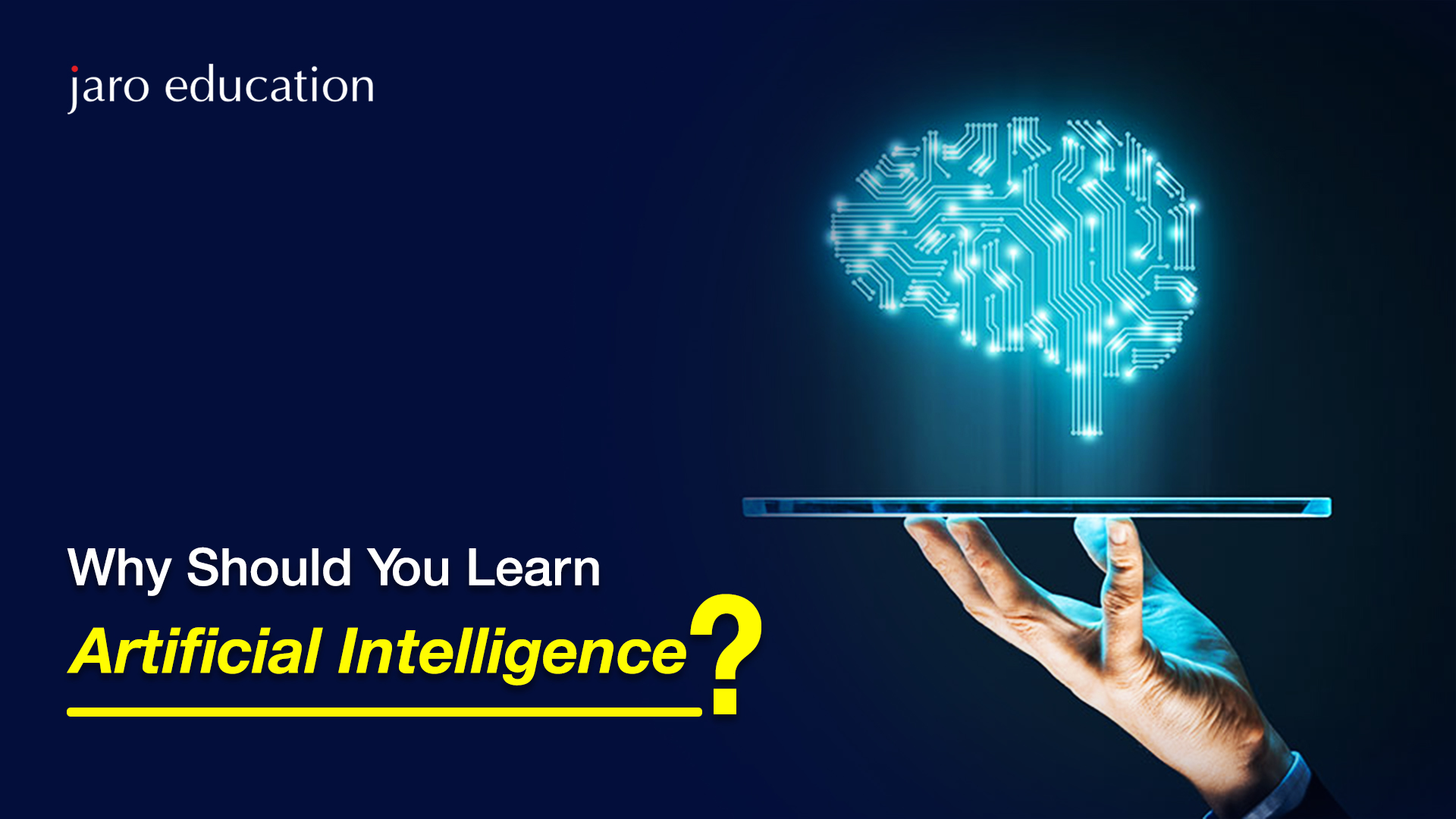 Introduction
According to Grand View Research, the global Artificial Intelligence (AI) market value was estimated to be at USD 62.35 billion in 2020; further, expanding at a whopping compound annual growth rate of 40.20% from 2021 to 2028. Clearly, AI is the next big thing. It plays a major part in the ongoing digital revolution.
Artificial Intelligence Masters Programs will prepare students for this technological evolution. Typically, MS in AI includes machine learning, analytics using big data sets, methods of prediction, and leadership of virtual teams, all of which are necessary to reach heights in one's career. It helps develop skill sets that are essential to boost one's employability. 
What Artificial Intelligence Offers?
Automation of machines is already a part of our daily lives. Take washing machines or smartphones, for example. Work gets done with the push of a button. Moreover, continuous research and innovations by technical experts are ongoing processes in the field of AI, allowing the application of advanced automation technologies by various industries.
The growth of AI in various industrial sectors will bring a wave of job opportunities for the youth. The advancement of AI will generate ample possibilities career-wise across multiple industries such as automotive, health sector, finance and banking, retail, and manufacturing.
AI helps students develop vital skills that boost their chances of employment and help them secure a job with a decent salary in the future. Obtaining a Master of Science Degree in Artificial Intelligence not only offers a good pay scale but a promising career. The IU International University of Applied Sciences in Germany offers this MS in AI program to help young professionals know all about AI and build a strong career in this field.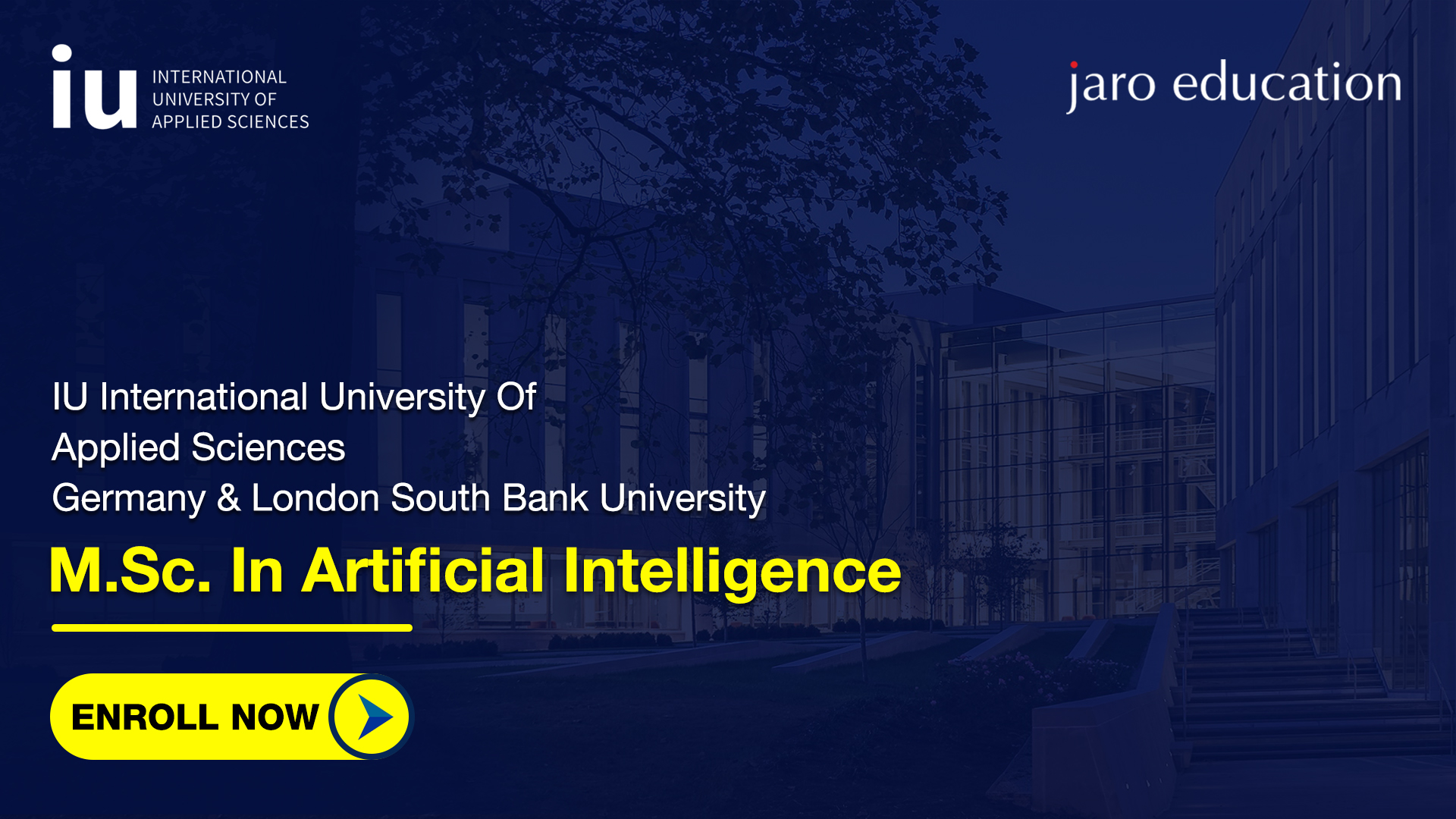 Reasons to Study Masters of Science in Artificial Intelligence
AI is the future of the digital world:

Taking up a master's degree in AI allows graduates to have a strong foundation of knowledge and skills that are crucial for adapting to the ongoing rapid digital evolution. For students who plan to build a long-term career around AI, settling for something less than Masters in AI is not suggested. Keeping in mind the vastness of AI, its future scopes are immense. A

Master of Science in Artificial Intelligence

from the IU International University of Applied Sciences will boost the careers of fresh graduates.

The versatility of Artificial Intelligence:

AI is highly versatile as it can be effortlessly integrated into any field or industry. Be it the arts or sciences, expertise in artificial intelligence allows professionals to exercise their creativity to the optimal level. Along with the practical advantages, many experts consider AI as a great tool to help revive the humanities; especially for creative minds, AI would be the right choice for their career planning. Moreover, a

Masters in AI

will boost the research skill of students within an ethical framework.

High job demand and opportunities:

Since AI pretty much covers all important industrial fields, there is a scope to get engaged in a lot of companies. Companies lookout for people who specialize in AI. It is a vast and newly emerging field, so new kinds of jobs are sprouting up, ones that particularly require expert professionals in its sub-fields. The

MS in AI

course offered by the IU International University of Applied Sciences features a globally accepted curriculum that helps students become successful professionals after completing the course. 
The IU International University offers one of the best masters in Artificial Intelligence courses. It provides flexibility as it comes with the options of studying part-time and online. Affordability is a deciding factor for many students when it comes to taking up a course. The MS in AI course at IU International is highly affordable and comes with many scholarship options.
Conclusion
Experts anticipate that as India's economic crisis deepens, the demand for AI and machine learning specialists will grow. It is high time that the youth of the country acknowledge the importance of AI. Being aware of and understanding the future scope of AI is crucial for making the right career choices in this field. 
Students from any stream, be it science or humanities, can learn from an Artificial Intelligence Masters Program. Candidates who wish to pursue a post-graduation in AI must have four years of graduation completed along with one year of work experience or three years of graduation along with two years of work experience. In addition, graduates need to know programming in Python and Advanced Mathematics as well.
Enroll in the Master of Science in Artificial Intelligence offered by the IU International University of Applied Sciences and bag great job offers with attractive pay scales!