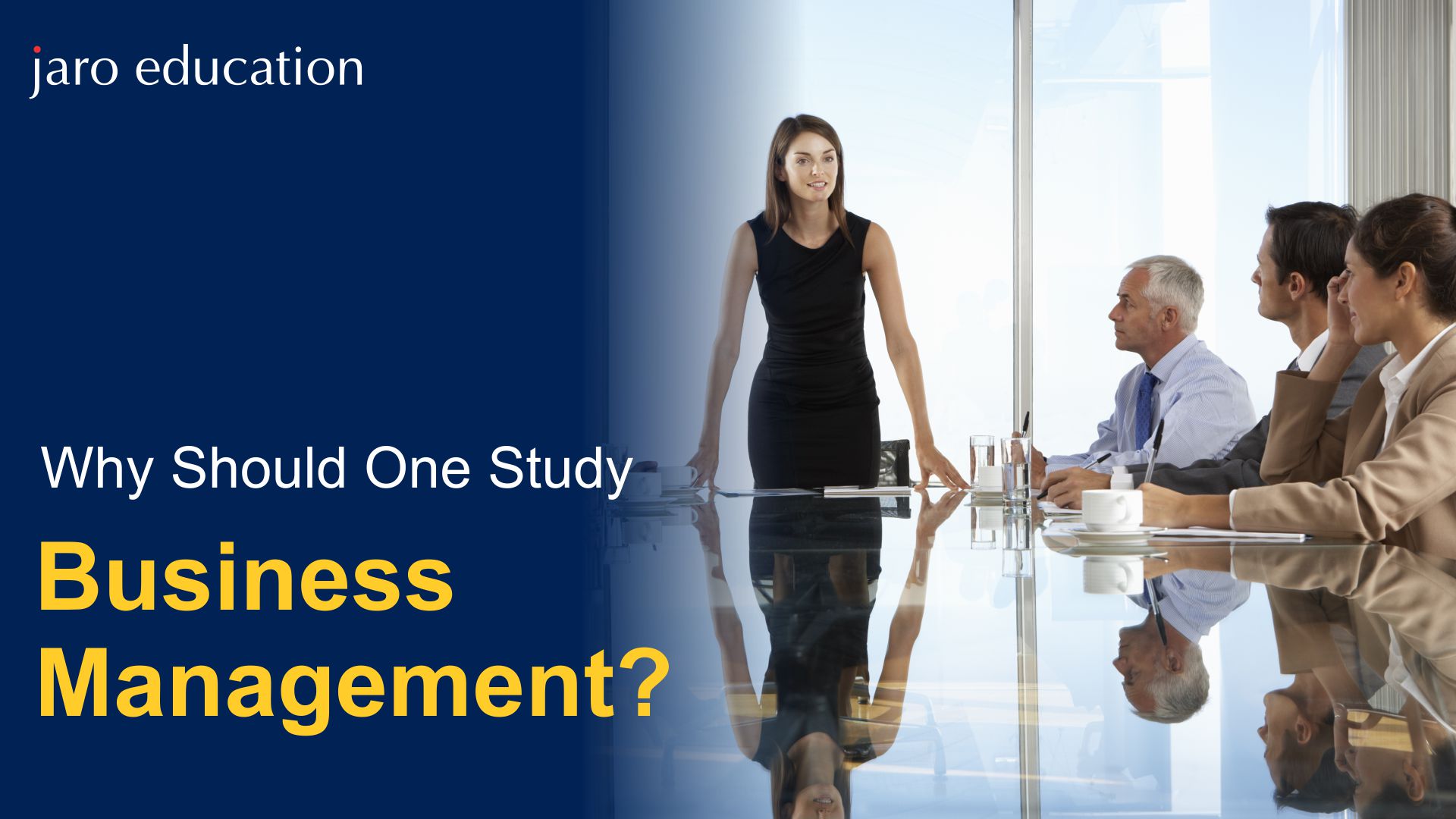 Why should one study Business Management?
Introduction
Create immense value to your career and business
In the era of digitalization, businesses are piecing together the talent puzzle; professionals need a redeployment edge or reskilling program to reinvent their careers. Fresh business graduates must explore the myriad of multiple sectors typically associated with modern business. Skill-building has no secret sauce, but polishing new-age skills requires guidance and rigorous learning methodologies that build capabilities to surge in the dynamic business environment. 
Rebounding from the pandemic, organisations are moving forward with agility, absorbing new methods and smartly disrupting the business management field. Learn from India's leading private Business School, acquire key managerial skills to lead in your career.
Discover IMT Ghaziabad – Executive Program in Business Management will shape future cohorts to transit into C-Level.
Business management is one of the most popular fields of study across the globe. Professionals who aspire to transcend into business leaders must opt for a business management degree.
Having a business management certification will add a prestigious credential and add value to your career ahead. Business graduates are in high demand worldwide with vast opportunities to choose from in all aspects of modern businesses. Yes, often business management certificate holders are highly paid and gain massive growth potential.
Quick Tip | Studying from a leading private B-School, IMT Ghaziabad – Executive Program in Business Management will help you gain a career edge.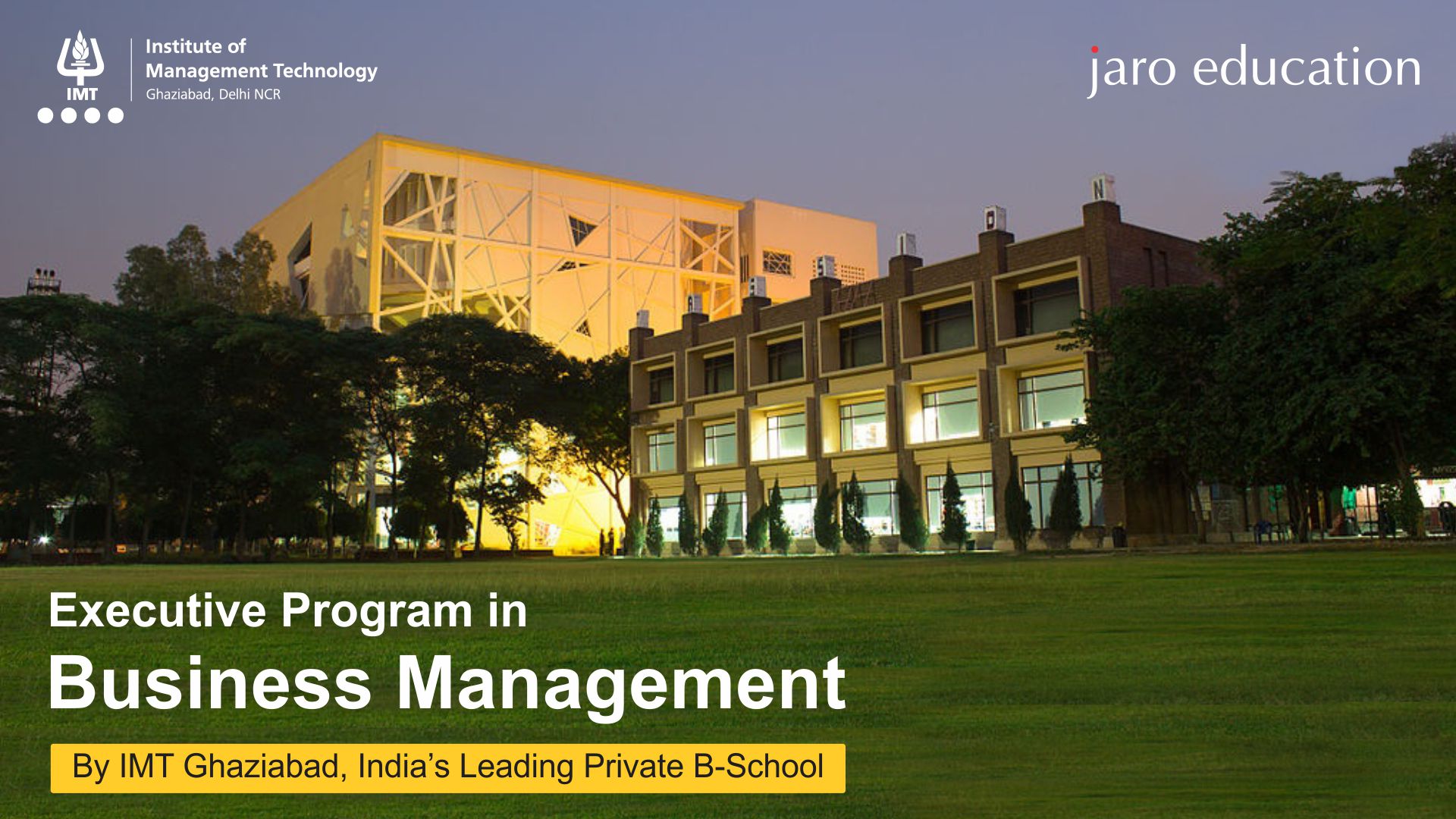 Getting skills transformation right
Professionals must encompass faster and most effectively used strategies to navigate through business challenges. In the digital age, professionals should become active leaders and seamlessly create more meaningful work. 
Studying using a proven pedagogy with a combination of academic challenge and practical focus builds your key skills. Having a business management certification is highly appealing for professionals who are interested in competitive and collaborative learning environments.
If you are uncertain about where to start developing your career after graduation then, join the finest Executive Program in Business Management from IMT Ghaziabad.
Scalably build networking with peers and more
Many organizations are currently at a critical juncture as business requires you to meet industry experts who have a fundamental knowledge of business management. Developing peer networking or being acquainted needs a dynamic chance to thrive—or even sustain—in the changing times.
IMT Ghaziabad – Executive Program in Business Management enables peer networking at campus immersions that allow professionals to build strong connections with faculty and industry leaders. Often leads to good opportunities and get insight and experience which enhances one's business management know-how. 
Experiential learning with leading Institute- IMT Ghaziabad
Modern business professionals must instil contemporary business management skills. IMT Ghaziabad- Executive Program in Business Management is filled with a rigorous pedagogy based on simulations and experiential learning. 
This interdisciplinary program focuses on grooming students by preparing them to delve deeper into interesting modules like Business Research Methodology, Business Innovations & Emerging technology. 
Combat through new challenges with thoughtful redeployment, upskilling, and reskilling﹘ to lead future success and more. Learning new age business strategies will inspire commitment and increase productivity. This matters towards developing the growth of any organization. Yes, the well-being of companies is inextricably linked to correlates with customer satisfaction, turnover, productivity, and profitability. 
Millennials or Gen-Z students can seamlessly encompass the diversity and plenitude of careers with a business degree. This business management certification underlies the subject's appeal for many students.
Future in business management in the digital world
Focus on the developing thriving future prospects. The Executive Program in Business Management will help students to gain deeper insight into the nuances of modern business strategies that impacts the world of work. They will get a career trajectory that leads to taking up responsibilities and skill-building. 
With the third edition of the Executive Program in Business Management, students will gain key skills to enhance the productivity of the business. The marketing skills of such business management graduates build an impeccable and rewarding career. 
Keeping Up: Business Management Ecosystem
Professionals must seize all the opportunities in the new normal. The landscape of global business has changed drastically. Studying business management will become leverage that can open a world of possibilities for you. To stay ahead of the curve, develop crucial skills and master the art of making your point to escalate new-age strategies for tomorrow's businesses. Join IMT Ghaziabad- Executive Program in Business Management and reinvent your career a notch higher. Learn what makes the world go round, and make robust business management decisions.
Pursuing an Executive Program in Business Management will develop your entrepreneurial skills. To unlock the C-Level professional inside you and make your mark on the modern business world, enroll for the Executive Program in Business Management. 
Curious to find an experimental program? To build your career in business management and emerge as a thriving leader, stay tuned with our innovative blog updates.