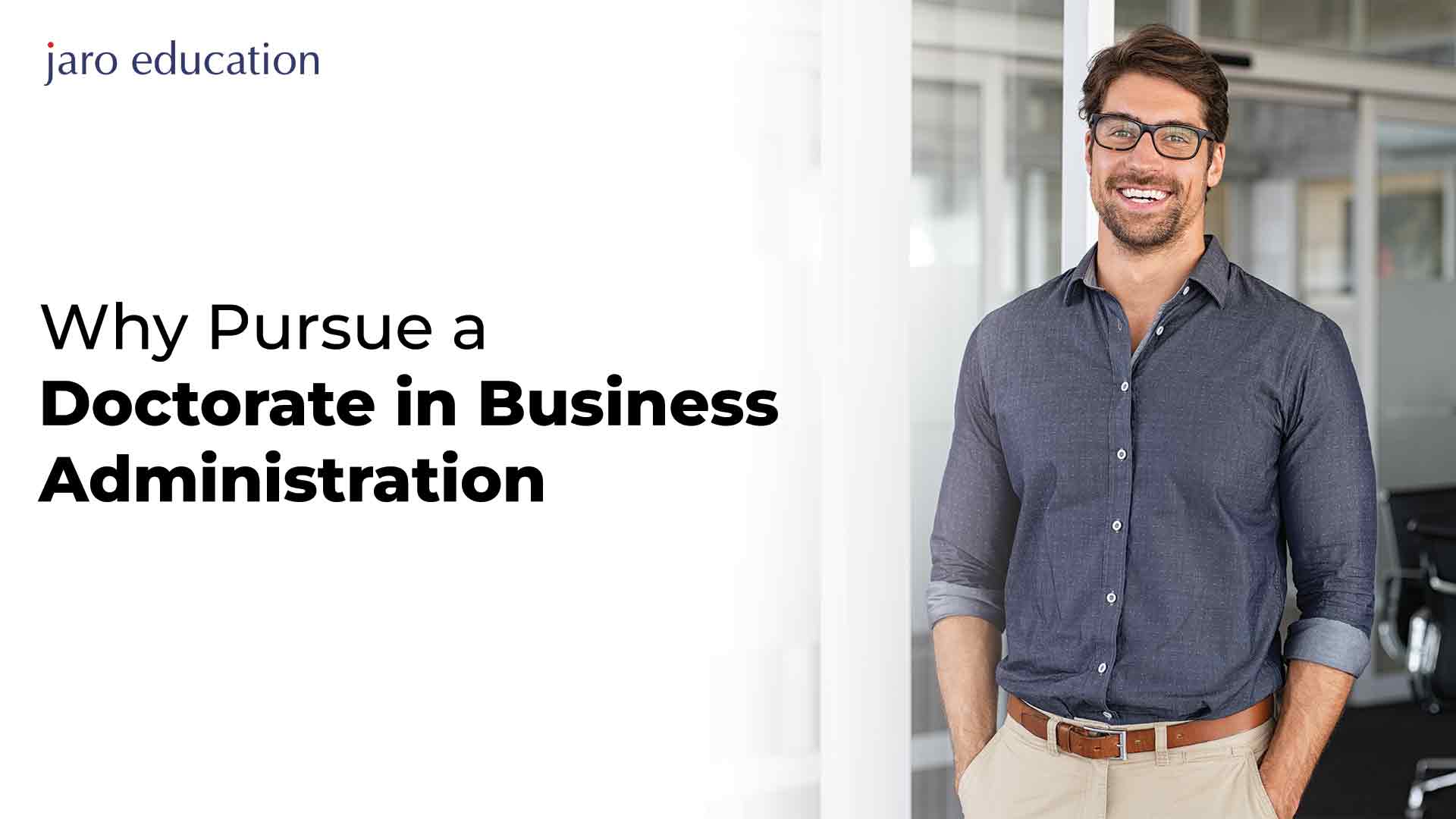 A Doctor in Business Administration (DBA) is a terminal degree in the business world, providing students with the opportunity to gain an in-depth understanding of business operations and administration. Earning a DBA can be a great option for management professionals interested in deepening their knowledge in the business world, developing essential management and leadership skills, and expanding their professional networks. This article will explore the various reasons why pursuing a DBA can be a beneficial choice for individuals looking to further their business-related education.
Elaborating Doctorate in Business Administration
Doctorate in Business Administration (DBA) is an advanced academic degree that allows individuals to explore their area of specialization in business administration i8and management and prepare them to become a leader in the business field. It is a perfect choice for those who already have a master's degree and would like to take their career and knowledge to the next level. This degree provides students with the necessary tools and knowledge to become successful business leaders and to manage, lead and develop organizations.
The coursework of a DBA program is designed to give students an in-depth knowledge of business and management. Courses cover topics such as finance, economics, accounting, organization and operational management, marketing, and law. Students may also take classes in leadership and strategy, quantitative analysis, and data analysis. The program also requires extensive research and dissertation writing, in order to demonstrate a comprehensive understanding of the business field.
How DBA differs from PhD?
When it comes to studying business, many students find themselves making the decision between a Doctorate of Business Administration (DBA) and a PhD. While zboth are terminal degrees in the field, they are quite different from each other. A PhD is a research-based degree where students have to write a thesis and defend it through an oral defense. The purpose of the degree is to equip students with the skills needed to become researchers and university professors. On the other hand, a DBA is a practice-oriented degree that provides students with the skills and knowledge needed to become successful leaders in the business fraternity. 
The difference between a DBA and a PhD can also be seen in the curriculum. PhD programs tend to focus more on theoretical, academic studies, while a DBA focuses on applied research and practical skills. Additionally, a PhD is highly research-focused and requires students to publish original works throughout the program. A DBA, on the other hand, does not require such research-based work and often has more of an emphasis on practical applications and case studies.
Ultimately, both a Doctorate in Business Administration and a PhD are valuable degrees that can equip students with the skills necessary to become successful business professionals. However, it is important to understand the differences between the two before making a decision on which one is best for you.
Significance of Going Through a DBA Program
Going through a Doctorate in Business Administration program can be a great way to further your career and reach your professional goals. Not only will you gain a deeper understanding of the business world and its complexities, but you will also receive additional career opportunities, enhanced job prospects, and higher earning potential.
A DBA will equip you with the skills and knowledge necessary to lead a successful business. You'll develop an understanding of the fundamentals of business management, such as strategy, finance, accounting, marketing, and economics. By sharpening your critical thinking, problem-solving, and decision-making skills, you will be better prepared to handle the challenges of the business world. Additionally, you'll learn how to effectively communicate with colleagues, clients, and customers.
When you complete your Doctorate in Business Administration, you will be highly sought after for a variety of positions. Your advanced knowledge of business principles, strategies, and practices will open the door to a variety of lucrative job opportunities. Plus, with a Doctorate in Business Administration, you'll earn a higher salary than those without the degree.
Finally, a Doctorate in Business Administration gives you the confidence and expertise to help shape the future of business. You will be uniquely positioned to provide insight and make decisions that can have a lasting impact on an organization. Plus, you will have the opportunity to conduct research and offer valuable consulting services.
DBA from a Renown B School for a Bright Tomorrow
If you're looking for a way to become a certified Database Administrator (DBA) in a cost-effective and time-efficient way, then the Swiss School of Management is your next destination. This renowned business school offers a variety of online courses and workshops that provide the perfect foundation for individuals wanting to pursue a career in business administration. With digital libraries and a state-of-the-art e-learning system, students can access a wealth of resources to help them excel in their studies. 
With the latest interactive technologies and cutting-edge teaching methods, you will be able to get the most out of your studies and develop the skills that will make you a better tomorrow. The Swiss School of Management is renowned for its dedication to providing students with a quality education and ensuring their success. With the doctorate program, you can expect to gain the knowledge and expertise you need to excel in the field of business and make a lasting impact in the world of business.
Overall, pursuing a Doctorate in Business Administration is an invaluable investment in your future. Not only will it open up a wealth of career opportunities and provide you with outstanding knowledge and skills to advance in your current job or start a new career, but it can also be a great way to contribute to the business world. When choosing a B-School, it is important to do your research and determine which school best fits your professional goals and interests. Swiss School of Management provides the perfect combination of high-quality education and an excellent reputation, making it an ideal choice for those looking to pursue a Doctorate in Business Administration.