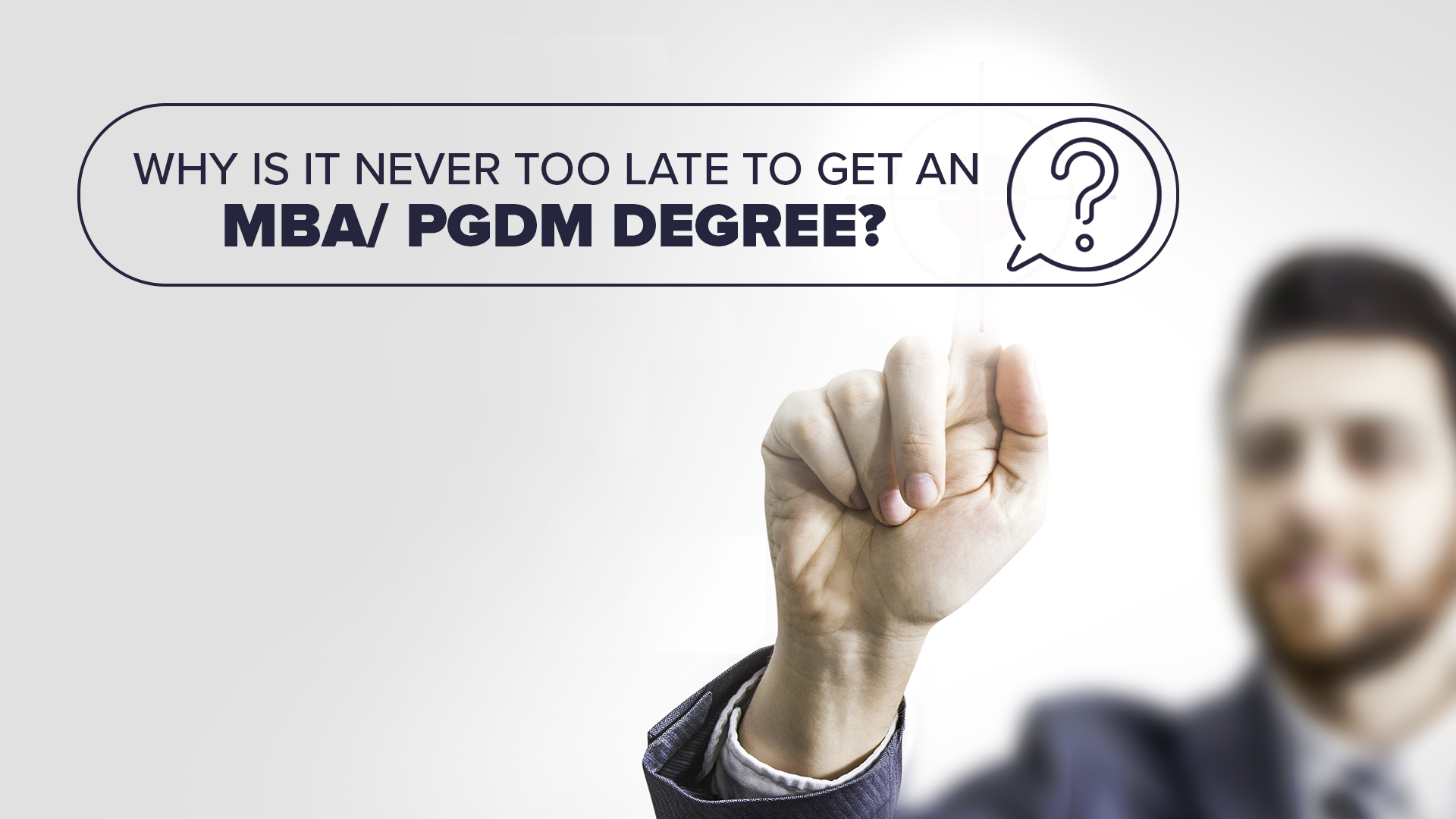 Pursuing an MBA or PGDM program offers a huge boost to a person's professional career. Sometimes students are unable to continue studying just after college because of numerous reasons such as higher course fees, and being preoccupied with work. But the best thing is that it is never late to get an MBA or PGDM degree even for a working professional. It is not generally possible for everyone to attend regular classes physically when they are already doing a full-time job. In such a scenario, the part-time and onlineMBA/ PDGM programs prove to be quite useful as they eliminate the need to relocate for pursuing the course and also continue with their job while studying.
Online PGDM course for working professionals:
WeSchool offers the AICTE approved Next Gen Management program – Hybrid PGDM- which is perfect for working professionals. The best part is that the Welingkar MBA fees or PGDM fees is reasonable, unlike other executive MBA programs which are quite expensive. After admission to the course, the candidates need to attend the classes periodically online and may also attend the weekend sessions in the institute. The institute is ranked among the top management colleges in west india for Working professionals
In MBA/PGDM distance education at Welingkar education, students have access to the campus as well as various other facilities like interaction with the expert mentors, access to e-study material,etc. Here are some other advantages of joining the program:
Industrial visit
Interactive workshops
Experiential learning
Collaborative learning
A chance to learn from experienced faculty
Soft-skills training
PGDM certification
The Hybrid PGDM course makes a candidate ready for upper management posts by equipping them with all the essential knowledge. Also, this opens up new placement options through the institute. A student also gets the option to renegotiate his current package with the existing employer after completing the Hybrid PGDM course. In short, this enhances the chances of a candidate being promoted quickly by making him stand out with better qualifications. It prevents the career from becoming stagnant after a few years as the candidate can explore new jobs with this certification.
Welingkar Education empowers its students with relevant industry-level skills through simulation of business operation in the hybrid learning program. The students get a collaborative and inspiring environment where their soft skills are polished through interactive sessions virtually.
The Welingkar PGDM program or online MBA course brings a student in contact with other similar candidates from various industries which significantly enhances his networking opportunities. It can prove to be very useful in his professional career. In short, the hybrid learning offered by this institute allows the students to avail the benefits of full-time learning as well as online learning models. It proves to be quite advantageous in terms of career growth perspectives even when you are a full time working individual.
So, if you have been thinking of pursuing an MBA for a long time, then Welingkar institute would be the best one to opt for as its Hybrid PGDM program is not only affordable but also provides you with all the benefits of a full-time management program.