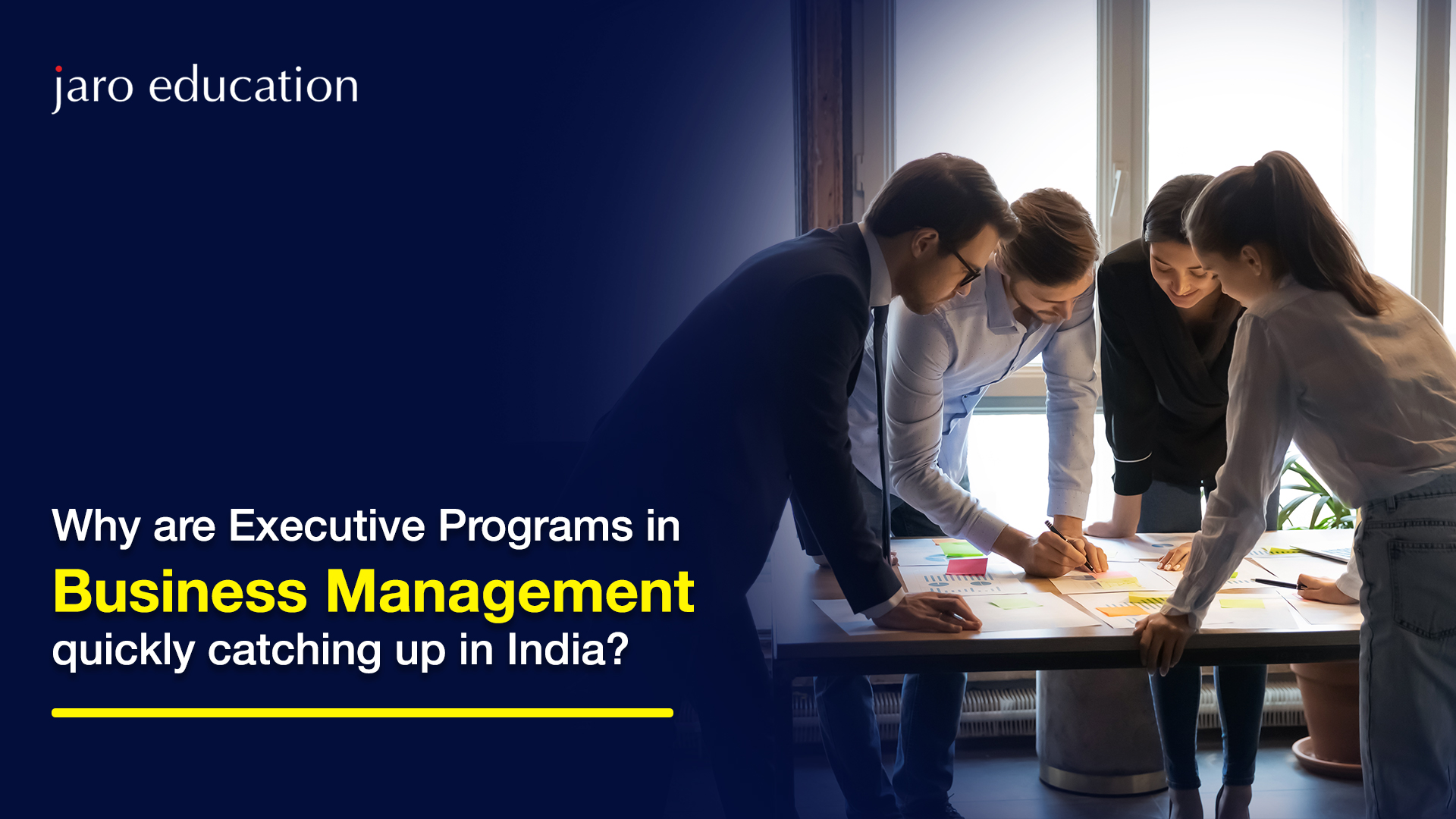 Decode Business Management: Smart Companies Fast Catching up in India
The future of the next-generation workforce is transforming rapidly. In the fast catching pace, Indian businesses are witnessing a massive change in developing strategies, maintaining productivity, and much more.
Changing demographics drive alteration in the values and styles; leading to modification in the future workplace. Here professionals can upskill and enhance their value by continuing learning and gaining skill-based certifications to executive programs.
If experience is the key to building the workspace of tomorrow then, upskill with a perfect business management program is the fuel that ignites a spark in your credentials.
Reshaping the Future of Modern Businesses
From big giants to micro-firms, everyone is moving forward in this ever-changing business environment. Learn how to deal seamlessly with the most pressing issues in business management. To fuel an impeccable career in the business management field, professionals must upskill with the top-ranked institute. Yes, a business degree will escalate your career in the right direction.
Here's how you will be able to delve deeper into business management with IMT Ghaziabad- EPBM.
EPBM- The Perfect Management Program
Explore IMT Ghaziabad – Executive Program in Business Management (EPBM) that will help emerging cohorts transform their career pathway. The third edition of the Executive Program in Business Management enables a crystal gaze into the nuances of business management. The coursework meets the market needs which will enable professionals to devise customer-centric and organization's growth-driven solutions.
Coursework in Sync with Business Management Landscape
Today's turbulent times call for a more frequent reinvention of existing coursework in pedagogy. The new age curriculum is in sync with the fast-evolving global scenarios and changing business management ecosystem. 
Professionals can access coursework through flexible sessions with the eminent faculty body from IMT Ghaziabad. Bring a rich learning experience based on simulations and experiential learning. Learning from an industry-oriented curriculum enables an effortless upskilling for working professionals or graduates who have two-year of prior work experience in the relevant field of work.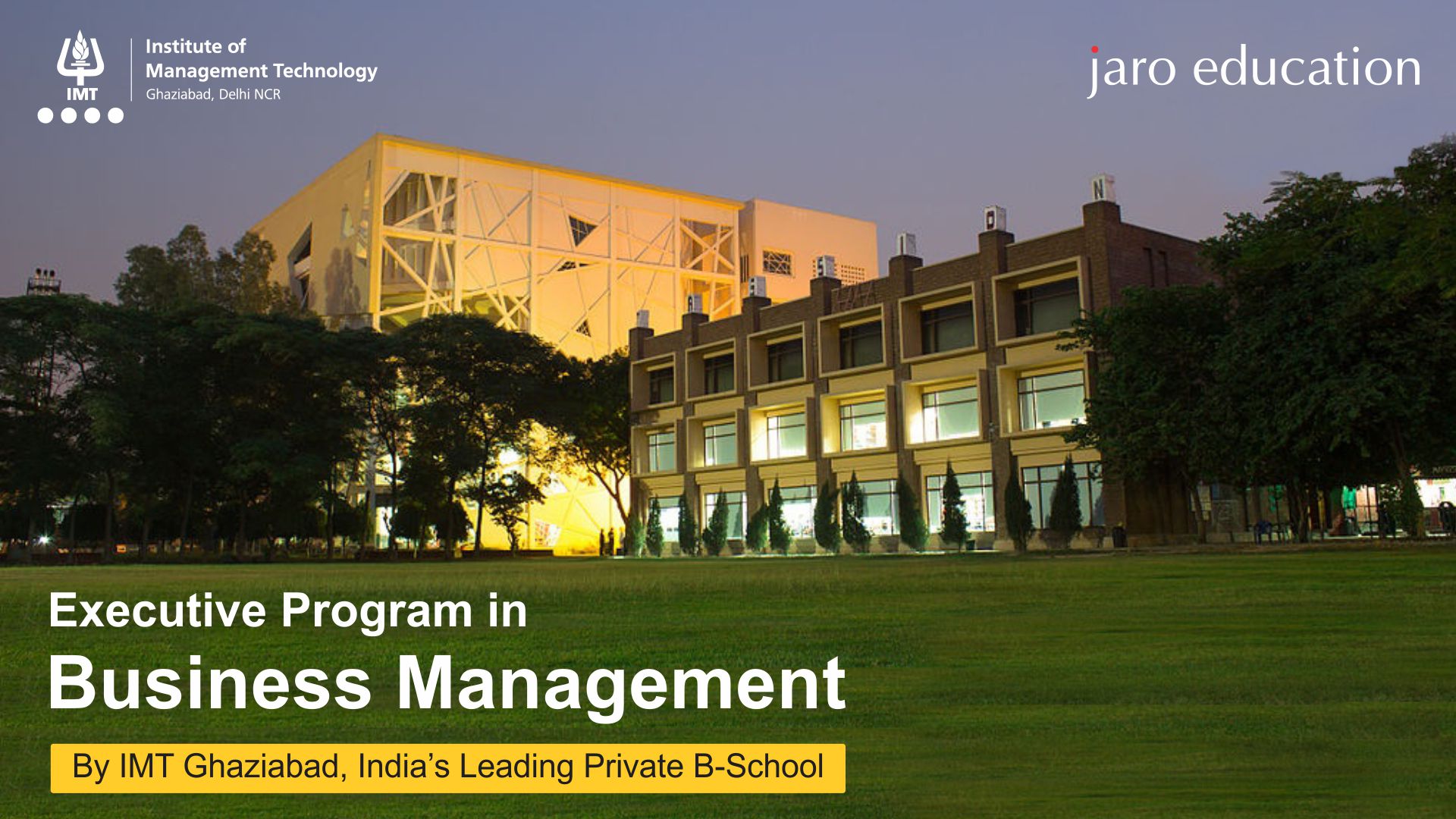 Professionals must seize all the opportunities to reinvent the landscape of global business. Herein, studying an Executive Program in Business Management will groom your managerial levels. 
Having an in-depth understanding of case study based learning will make you learn Cross-functional Simulation, Business Innovations & Emerging technology. This in turn helps you make robust business management decisions. Level up your key managerial skills with real-world experience to lead the modern business world. Pursue the IMT Ghaziabad- Executive Program in Business Management.
Build Peer Network—begins with IMT Ghaziabad
The Executive Program in Business Management from IMT Ghaziabad builds strong peer networking, which enables working executives to gain insights from industry leaders. Thus, enhancing their industry know-how can lead to opening doors of new opportunities.
IMT Ghaziabad- Executive Program in Business Management is a 12-months program curated that will build a solid foundation in business management to reshape tomorrow's businesses. To gain rich experience, embark on new knowledge in business management, absorb new-age skill sets to transform emerging markets. 
Multiple mega-corporate giants and enterprises are scaling the impact in the business ecosystem. Professionals gain exposure to meet prominent industry experts spreading fundamental knowledge of business management.
If you want to formulate change in managing your business or organization, then develop a changed mindset that has the most impact.
The nature of managing a business is changing. Upward your career trajectory by modifying the process to unlock great potential and growth. Sustaining competitiveness will help return growth in turbulent times. 
The current changing times suggests professionals must move towards gaining a competitive edge to get career advancement. Learning unconventional and new-age business management strategies will elevate you to innovate through the recent disruptive era.
Transform tomorrow's workplace with new-age innovative techniques and strategies. Professionals can gain confidence by learning methodologies through IMTG-EPBM. 
In the changing times, modern businesses are seeking working executives with key skills to manage and drive strategies to build scalable business models.
An Executive Program in Business Management is granted by the top-ranked Business school, IMT Ghaziabad. The EPBM program emphasizes career-focused skills for working executives and graduate students seeking leadership positions in diverse industries. To elevate your potential and encompass your key skills through simulation-based learning that leaps growth. Reimagine your career in the business management field brew ideas worth spinning in the organization. Learn new age business management solutions specifically designed to transform modern enterprises around the world.
Envision a successful career ahead with IMT Ghaziabad- Executive Program in Business Management.
For more details and insights on the Executive Program in Business Management from IMT Ghaziabad, connect with our program experts.