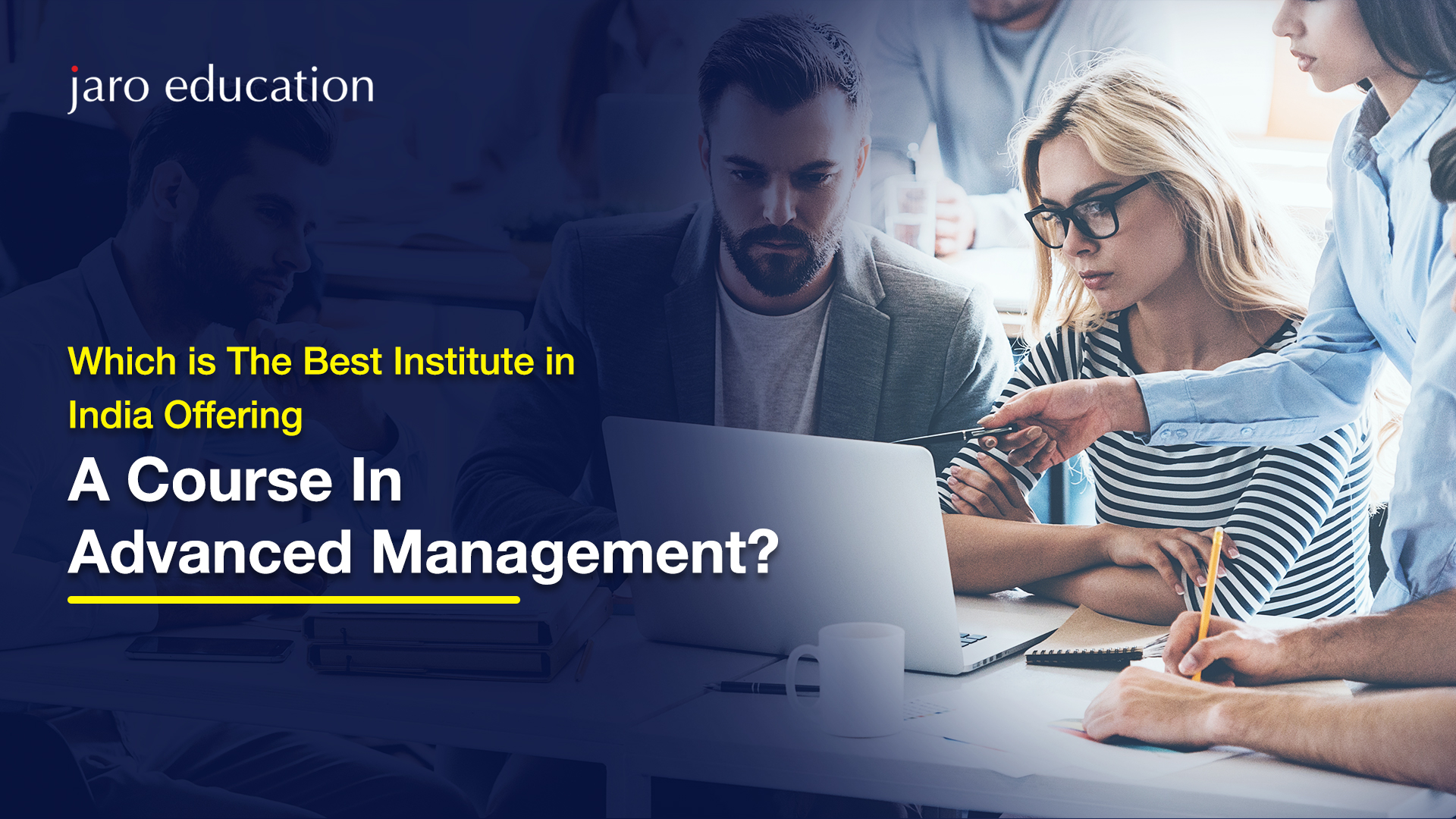 Introduction
Business Management is a popular degree of choice and offers its candidates with good prospects in the job market, such as high salaries, growth, and open options in many industries. However, employers seek executive education as a qualification that they can value and trust.
The three most common levels of business degree include an associate degree in business, a degree in business, and a postgraduate degree in business administration. All three degrees are formed on top of each other or can be obtained separately. 
Discover a hallmark of IIM Kozhikode- Professional Certificate Programme in Advanced Management.
Most of these courses offer a comprehensive study of business and management that help students enhance their entrepreneurship and managerial skills. During the programme, the learners obtain comprehensive knowledge of the subjects.
Among these, the Advanced Management Programme is in high demand. Being a short-term (one-year long) online course, it best suits working professionals. It assures transitional growth in a high-level responsible role.
Most ranking management colleges in India offer choices of management courses, such as MBA, BBA, Executive MBA, as well as MPhil and even doctorate degrees.
There are a total of 6,231 colleges in India, including 5,142 private and 1,080 government colleges. The education offered in these colleges is on par with other best MBA colleges in the world.
Business schools meet this need by offering short-term advanced management courses. These courses prepare for the highest level of leadership.
Besides regular, full-time mode, the management courses in India are available part-time. For working professionals, many top colleges offer weekend and distance learning courses.
(Source: nirfindia.org)
These colleges are ranked by government and private ranking agencies like NIRF, Outlook, The Week etc. 
NIRF 2021 ranks MBA institutes based on research methodology, such as teaching and research and teaching, teaching and resources, main focus areas in research and professional practice – maximum marks is 500.
Top Business Management Institutes
The list of top Management Colleges in India, according to ranks fourth in the NIRF Ranking 2021.  It gained +2 points in just a year. The overall score of 73.34 keeps IIM Kozhikode at a higher rank these years and remains a favourite institute by management professionals. 
IIM  Kozhikode (IIMK)
source: brandsoftheworld.com
IIM Kozhikode Institute is today a leader in Faculty Development Programmes (FDP), and the flagship QIP (Quality Improvement Programme) Center of the All India Technical Council. IIMK had led the Interactive-Learning (I-L) Programmes for Working Officers in India. The Advanced Management Programme has been selected to suit the changing times.
The Market Demand
Qualifications in business management open unlimited job opportunities in the market. Industries hire management leaders on high salaries and offer high job growth. The average salary for graduates of this course is INR 6-10 lakh per annum. In the case of top IIMs in India, the average salary is around Rs 20-30 lakh.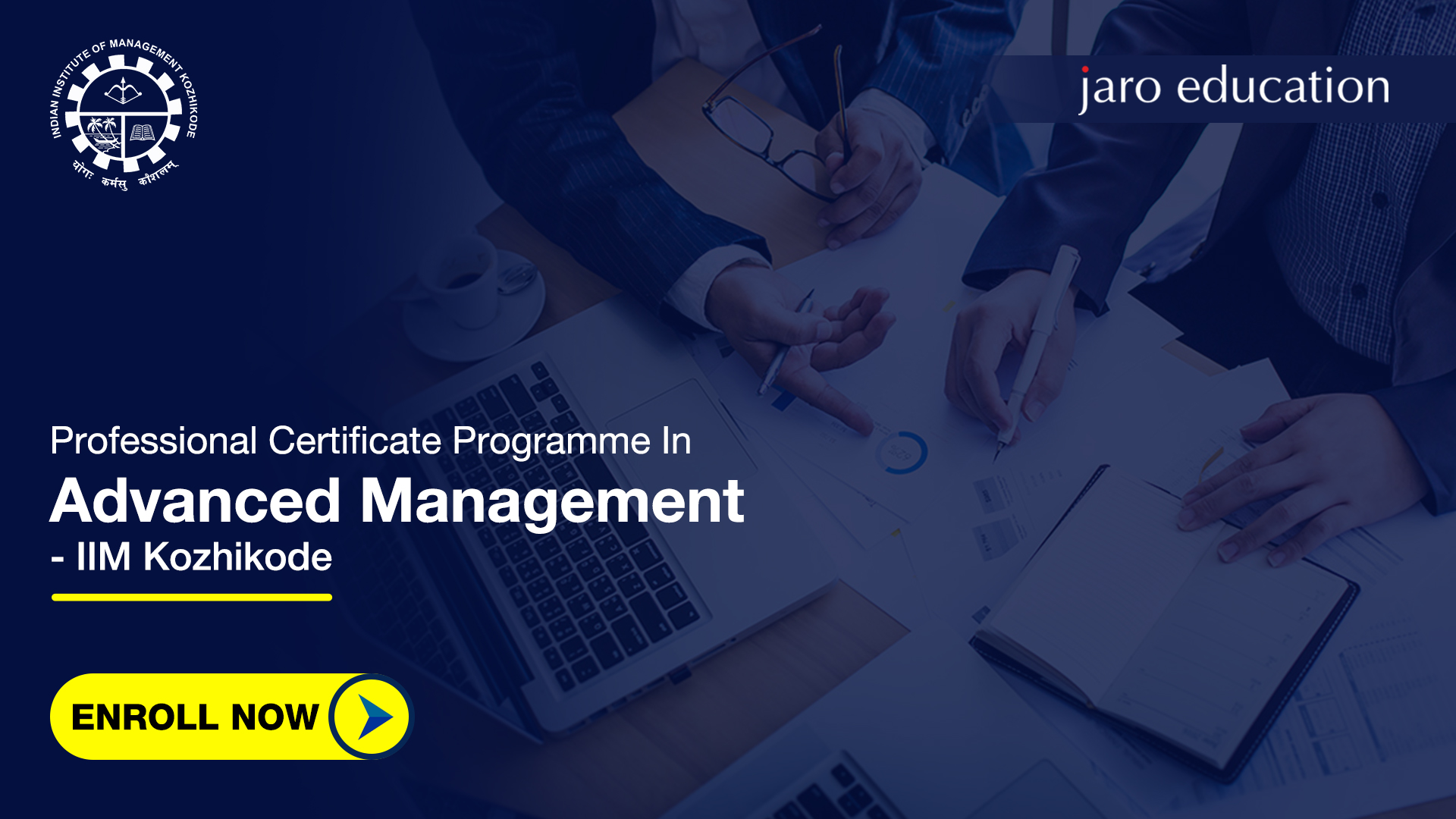 About the Advanced Management Programme
The Advanced Management Programme by IIM Kozhikode is an in-depth professional certification programme aimed at working professionals who want to elevate in leadership positions or change their career trajectory.
Some of its primary objectives are as follows:
To help managers achieve the personal and professional transformation to lead at a higher level in their field.

Help participants become more analytical, strategist and leaders in their domain.

Able to understand existing business models and methodologies in core functional areas and emerging challenges in the future.

Participants get to understand their role as agents of change and adopt leadership skills.

Integrate functional skills and experience with an organisational approach. 
Conclusion
IIMK, India's Top Premium B-School, claims a career breakthrough in management through its Advanced Management Programme course. It offers the world's best pedagogy and course modules designed for the changing times.
Professionals who have been in managerial positions for about 10 years benefit from AMP and improve their roles at a higher executive and C-suite level of management.
Enrol now for the 12-month-long Professional Certificate Programme In Advanced Management from IIM Kozhikode, and open the doors to your success!