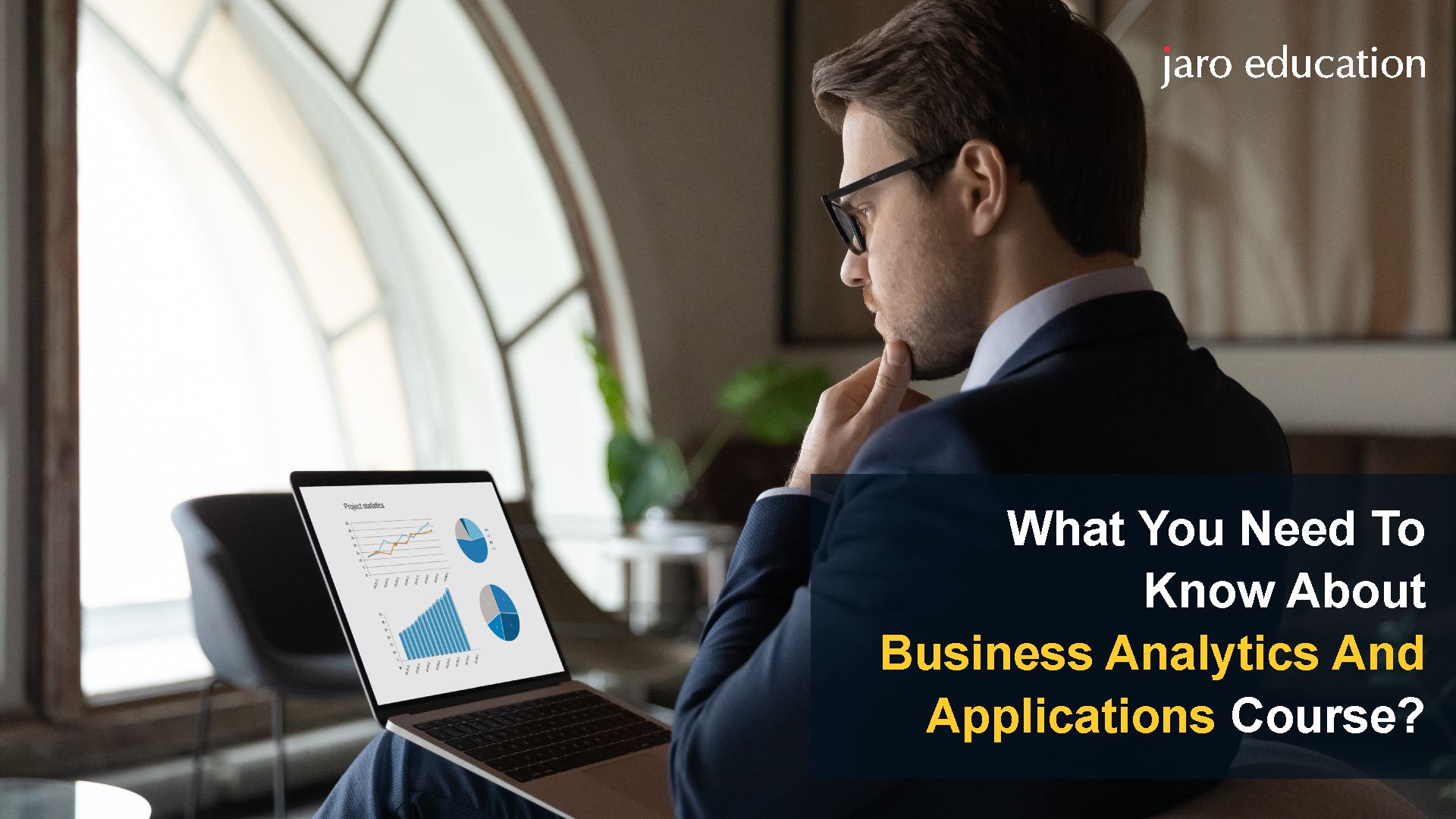 Business statistics and analytics is a rapidly expanding field with numerous job opportunities. According to Pearson, the business analyst industry is predicted to rise by 11% in the coming years. The value of data in every aspect of the business is the major reason for predicted growth. Understanding data and how to use it to formulate effective strategies is becoming increasingly critical in today's competitive corporate world. Only via the application of statistics in business and the usage of a set of business analytics tools can data be used correctly to study consumer trends, market trends, and strategy planning.
People with proper analytics knowledge are able to make well-informed decisions based on facts and data. Thus, Business Analytics Courses can be extremely valuable for gathering these essential skills. Recognising their growing importance, many B-schools have recently started offering Business Statistics and Business Analytics Courses to help students develop their analytical skills. The PG Certificate Programme in Business Analytics and Applications by IIM Trichy is one of the top online Business Analytics Certifications in India that focuses on providing participants with the ability to gain meaningful insights from data to make effective decisions.
Delve deeper into Business Analytics and Applications Courses
Business analytics is a method for figuring out a company's long-term goals. It creates a trend and forecasts a company's future growth using historical data. It is a type of statistical analysis that focuses on creating actionable recommendations, and it is a field that focuses on supporting organisations in making data-driven decisions.
Business Statistics, a critical element taught in Business Analytics courses, is used by organisations to understand data and market trends. It is a subset of statistics that can be applied to financial analysis, quality, financial analysis, marketing, operations, etc. Following are a few applications of business statistics:
Statistics are used in marketing to identify market trends and track and analyse the potential and effectiveness of marketing campaigns. The key to successful marketing is pinpointing the target market and communicating with them effectively.

Financial decision-making is aided by statistical data. It assists in understanding a company's financial position and growth. Analysts can utilise

Business Statistics

to figure out how much money a firm makes, how much money it makes, and how much money it can make.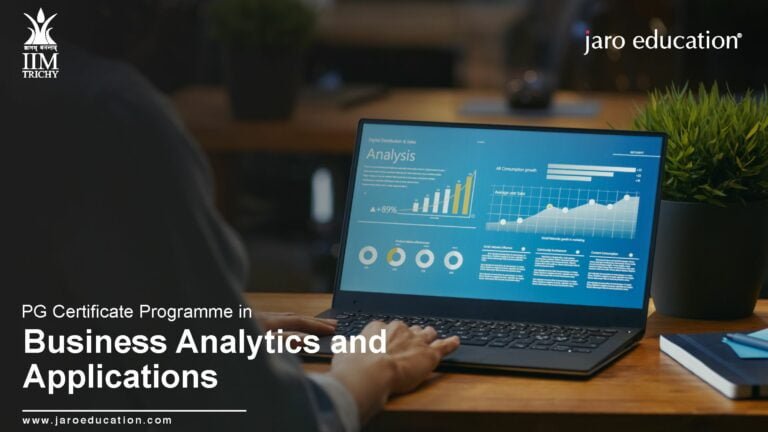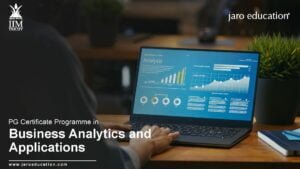 Benefits of Studying Business Analytics Courses
1. Practical Knowledge
Rather than focusing exclusively on academic and theoretical knowledge, the

PG Certificate Programme in Business Analytics and Applications

emphasises case study-based learning to help business executives solve challenging business problems. Learning through simulations and experiential project exercises simulates real-world business situations and gives candidates first-hand experience with some of the industry's real-world issues.
2. Job Prospects
Business analytics is a rapidly growing industry, and earning a professional

Business Analytics Certification

can open doors to a wide range of career opportunities. Business analytics employment grew by 47.1% in 2021, according to a study by AnalyticsIndiaMag, and is anticipated to rise much more in the future. Candidates who have finished IIM Trichy's

PG Certificate Programme in Business Analytics and Applications

have an advantage over others, as IIM Trichy assists working professionals in advancing their careers through new opportunities.
3. Networking
For a company's and an individual's success, networking is essential. This is crucial since industry experts and graduates have previously dealt with complex analytical difficulties. The

PG Certificate Programme in Business Analytics and Applications at IIM Trichy

is open for working professionals from various firms, sectors, and locations. As a result, it's an excellent opportunity to expand one's peer network, meet industry experts, and gain access to individuals excelling at the

applications of Statistics in Business.
Conclusion
IIM Trichy offers a 13-month PG Certificate Programme in Business Analytics and Applications that teaches professionals to extract meaningful insights from data and make well-informed decisions. Upon successfully completing the Business Analytics Course, participants will get a postgraduate degree from IIM Trichy and alumni status. If you're interested in this ever-growing field and have a bachelor's degree with at least one year of work experience, apply to the IIM Trichy's PG Certificate Programme in Business Analytics and Applications, and dive into the new-age era of business analytics.
Subscribe to our blog and stay tuned for updates.
FAQs
What can I do with a Business Analytics and Applications course?
Candidates can work as business analysts and project analysts in marketing, finance, operations, production, etc. Professionals can even start a business consulting firm after completion of the course.
Is the Business Analytics and Applications course good for your career?
Yes, business analytics and statistics is a growing industry with a lot of career scope in the future. Business analysts are in high demand, so completing a course is best for your career.
What are the highest paying Business Analytics jobs?
Highest paying Business Statistics and Analytics jobs:
Data Engineer

Project Analyst

Data Analyst

Marketing Analyst, etc.
Which country is best for Business Analyst jobs?
While many organisations in the United States, Netherlands, Switzerland, UK, and France hire experienced business analysts, India is catching up in the competition for business analyst jobs. Business analyst employment opportunities in India increased by

47.1%

between June 2016 and June 2021. In India, a business analyst can easily earn around

9.87 lakh

, and with a few years of expertise, this figure jumps to 25 lakh.