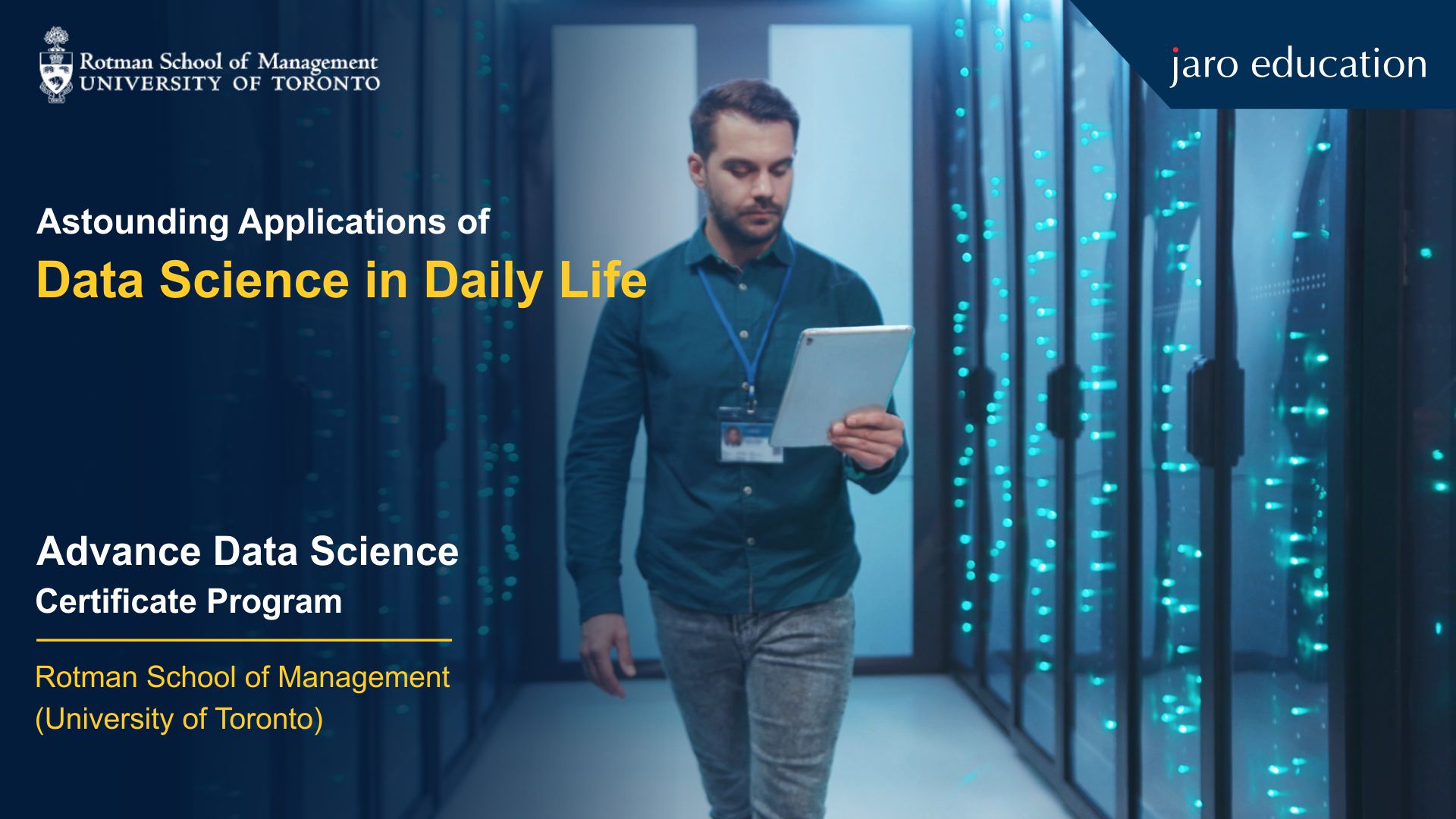 What is Data Science? How do I apply it in my daily life?
Introduction
Mostly, all people experience a glimpse of data science in their daily lives. Often, experiencing high-tech devices or new-age technologies have major significance using methodologies of data science. Racing into action data science is growing from scratch — in changing times, it is running into the veins of the digital world.
Be it Google or self-driving cars, or assistance in your mobile devices, tomorrow's businesses are integrating new-age technologies using Data Science. Many professionals are opting for business analytics or data science courses to leverage smart, scalable and striving data-driven solutions. Fascinating as it sounds, but if you are passionate enough to pursue the world's most demanding job role and become a data disruptor then turn your dream into reality easier as pie. 
Here's a list of situations where everyone is likely to experience data science.
Shed a different light on Data Science
Nowadays, data science is becoming more accessible with high-tech devices and new-age technology surging the demanding market segment. Earlier iPhone X brought a unique face unlocking feature wherein the users can seamlessly recognise twins.
Moving forward, facial recognition is becoming a powerful tool of law enforcement. Even Facebook tools enabling geo-tagging or tagging friends, and Snapchat and Instagram activities have goofy filters.
Digital renaissance underpins plenty of new-age gadgets and online activities which is making our lives flawless. Yes, the digital revolution is leaving no stone unturned with every passing technology all pressing issues can be prevented. Here's a big round of applause to powerful Data Science that effortlessly brings every tiny gadget to the table.
Data science is changing ways in the world of work
Professionals who want to glean deeper analytics & operational insights will be able to generate more revenue. Helping the modern business solve pressing issues in disruptive times.
Beyond business, data science is used as a major tool for leveraging the greater good of society at large. Let's take a look at the recent initiative to combat blindness conducted by Microsoft.
Microsoft developed a cloud technology using ML techniques co-partner with the L V Prasad Eye Institute in India.

Addressing blindness in a country where over 55 million people suffer from reduced vision or blindness.

Another case study was in the US wherein using AI to identify the earlier signs of diabetic retinopathy with a trove of data named IDx-DR can easily recognize the condition.

New AI System has been developed which finds age-related macular degeneration and glaucoma.
Definitely, a need of the hour.
Source: Inside Big Data 
Significance of imparting quality & world-class Data Science Course
Fulfil your dream of becoming a data scientist by pursuing a rigorous Advanced Data Science Certificate Program from Canada's leading institute, Rotman School of Management (University of Toronto). This interdisciplinary 10 months program gives exposure to a new age curriculum filled with synchronous and asynchronous online lectures. 
Professionals will be able to activate analytical thinking, innovative capabilities for tomorrow's business with the Advanced Data Science Certificate Program. You will be able to learn through practicum projects in data science, gain real-world insights into the problems, and unparalleled academic assistance to drive data-driven decisions.
To enrich international standards of data literacy, aligned through academic excellence and extensive industry experience from internationally recognized instructors of Rotman School of Management. Gain an in-depth understanding of the concepts, seek engaging insights with pedagogy filled with discussions, assignments, practices, and case studies. 
Professionals can acquire exposure related to the real business world challenges to navigate uncertainties in data science. Participants who have doubts can effortlessly get technical support for online teaching through the learning platform. You can learn new-age techniques to apply scientific thinking to business, such as examining cause and effect in data analysis plus actualising a business idea. 
Deep dive into the field of data science with rich research experience and get capacity to elevate data visualization techniques for effectively interpreting data such as descriptive, predictive, and prescriptive analytics.
Data Science is growing at the pinnacle of new-age careers and future-ready professionals are scaling new heights using advanced statistical & data engineering skills. The field of data science is creating a significant impact on the lives of billions of organisations and individuals around the globe. Whether in finding the next slew of world-class athletes to automating digital ad placement or optimizing shipping routes in real-time, data science is a powerful and precious tool in the digital age. 
To lead through dynamic business challenges in a data-driven world with real-time solutions, up your career with the Advanced Data Science Certificate Program from Rotman School of Management (University of Toronto). Having a tough time choosing the right career path? Jaro Education is here to help you!
Liked this blog?
Subscribe to our blog and never miss a single post on the Advanced Data Science program – Rotman School of Management (University of Toronto).