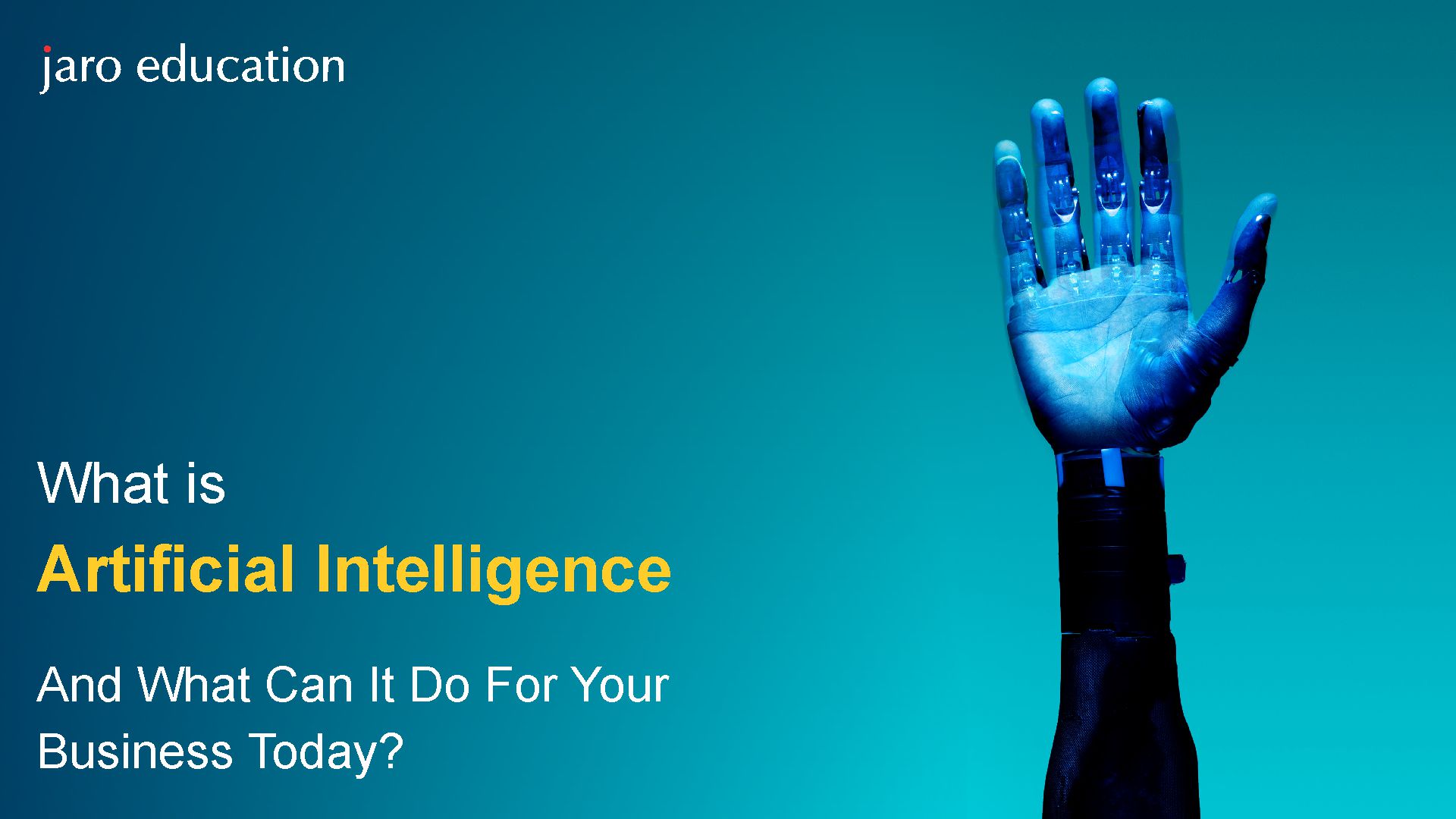 Artificial Intelligence is one of the most discussed topics among technologically inclined people in today's time. The development of computers has eased out completion of various complex tasks with much proficiency. However, the addition of human intellect and flexibility to the existing technology has been a major breakthrough.
What is Artificial Intelligence?
Artificial Intelligence (AI) is a domain of computer science that deals with making smart machines with the potential to do tasks requiring human intelligence. With the help of machine learning, AI uses algorithms and the available data to make decisions. It stimulates the machines to carry out activities that require cognitive skills such as recognition, reasoning, solving problems, etc.  
Examples of areas where artificial intelligence is applied are
Web search engines 

Virtual assistants

Self-driving vehicles

Recommendations offered by online platforms

Spam filter in emails

Voice or face recognition system etc.
How does Artificial Intelligence impact business?
Artificial intelligence effectively brings a competitive advantage to your product brand, eventually increasing business growth and revenue. Let's see how!
With its effective product recommendation systems, AI improves customer experience and ensures website visitor retention. It further uses browsing history to generate data for marketing campaigns. Thus, it promotes sales and revenue.
AI helps research and analyze the market and gives a clear understanding of customer psychology and feedback, competitors' strategies, market trends, etc. Thus, it helps in making smart decisions in business. 
Sales forecasting by AI-powered tools helps identify potential problems and address the same. 
AI Simplifies processes and saves time

.
Software tools in artificial intelligence use special algorithms and technology to automate tasks, which saves considerable time and effort for the company. AI boosts our capabilities in business and enhances productivity. It makes the business process effective yet simple.  
Enhances Customer Experience
AI-powered virtual assistants and chatbots provide quick responses to customer queries and enable personalized messages to the customers. Thus, it enriches the experience of the customer and promotes brand reputation.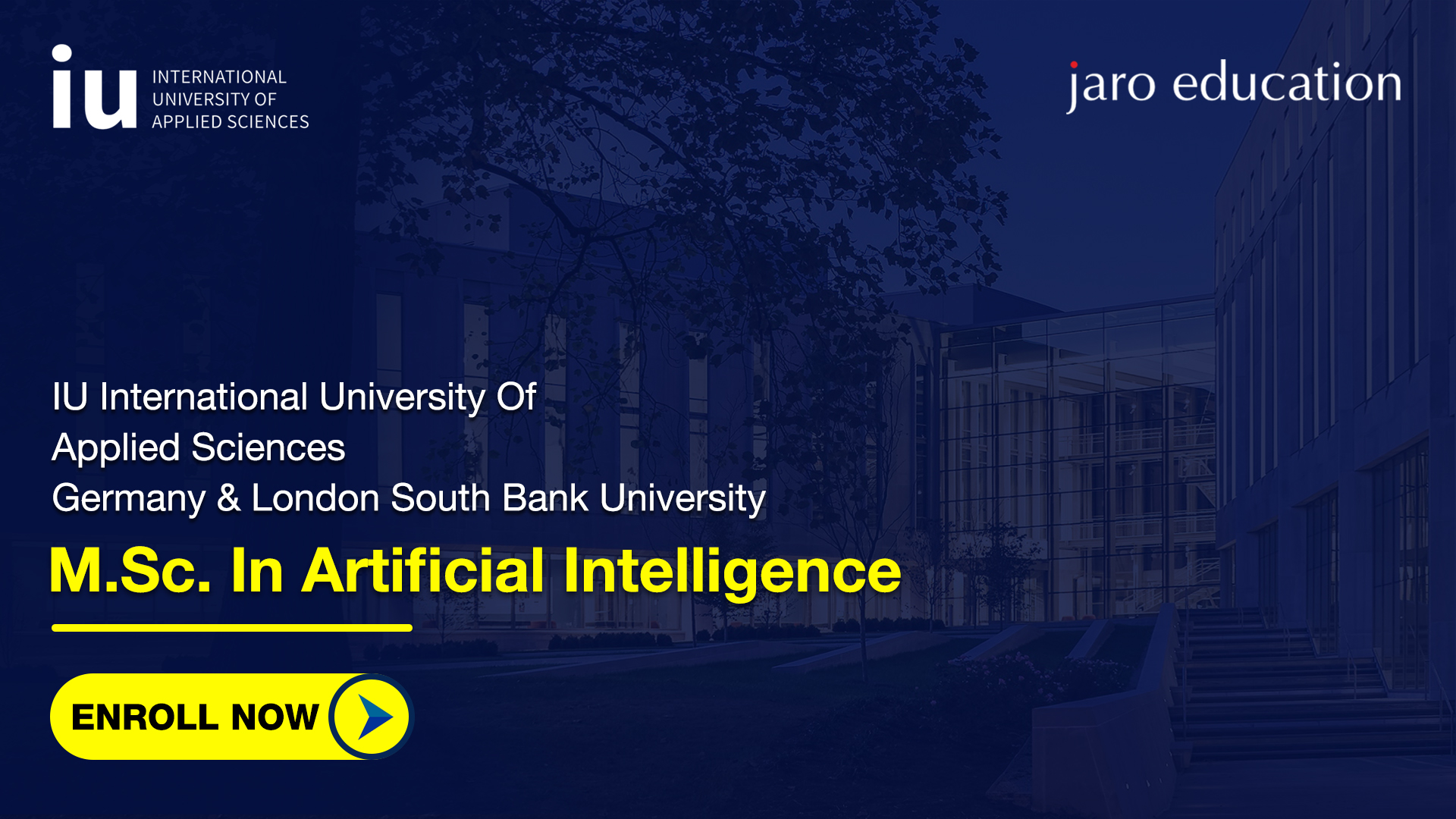 Master Artificial Intelligence with an M.Sc. in AI
Artificial Intelligence tremendously benefits the business. However, comprehensive knowledge about Artificial Intelligence and Machine Learning will help you in the practical application of AI in your business. Pursuing M.Sc. in Artificial Intelligence will enable you to use AI more effectively in your business. An Artificial Intelligence Masters Program from an accredited university would help you understand the nuances of AI and its application in business. 
Graduates in technology aspiring a career in AI can enrol for the M.Sc in Artificial Intelligence program from the globally recognised universities – International University Of Applied Sciences – Germany (IU) and London South Bank University (LSBU). The M.Sc. in AI degree from IU and LSBU gives you the convenience of completing the program in the online mode. The universities also offer you an opportunity to have a dual degree, allowing you to graduate with a German and a British degree, opening doors widely for international prospects in your career.
Frequently asked Questions (FAQs)
What is Artificial Intelligence? 
Artificial Intelligence is an extensive area of computer science that enables a machine or a robot to carry out tasks that require human intellect and are generally performed by humans. For example, your digital assistants, face recognition system, etc.
What does an AI course entail? 
Apart from the Computer Science topics, an undergraduate course in AI entails the basic, advanced, and practical aspects of Machine Learning (ML) and Artificial Intelligence (AI). It also covers computer languages such as Python, C, or JAVA.
A Master's in AI  offers you a more comprehensive study that provides vital technical knowledge and training in the innovative, practical application of AI and ML along with use case and evaluation, Computer vision, and Natural language processing (NLP). 
How can one enrol for a course in AI? 
Students from a technical background or working professionals can pursue an M.Sc. in AI Program. Enrollment in the course requires you to meet the admission criteria. Follow a simple registration process to know more about the course and admission. 
What is the duration of this AI Programme?
The duration of Master's of Science (M.Sc.) in Artificial Intelligence from IU International University Of Applied Sciences – Germany (IU) and London South Bank University (LSBU) is one year. This Artificial Intelligence degree helps professionals bring a positive transformation in their business with the help of AI technology.
In conclusion, enrolling in the M.Sc. in Artificial Intelligence program from the IU International University of Applied Sciences and London South Bank University (LSBU) is strongly recommended for acquiring expertise in Artificial Intelligence, which would lead to business growth. 
Wait no further! Enroll for the M.Sc. in Artificial Intelligence program today! Connect with the Jaro Education program expert to learn more about the program curriculum, fee, and other details.