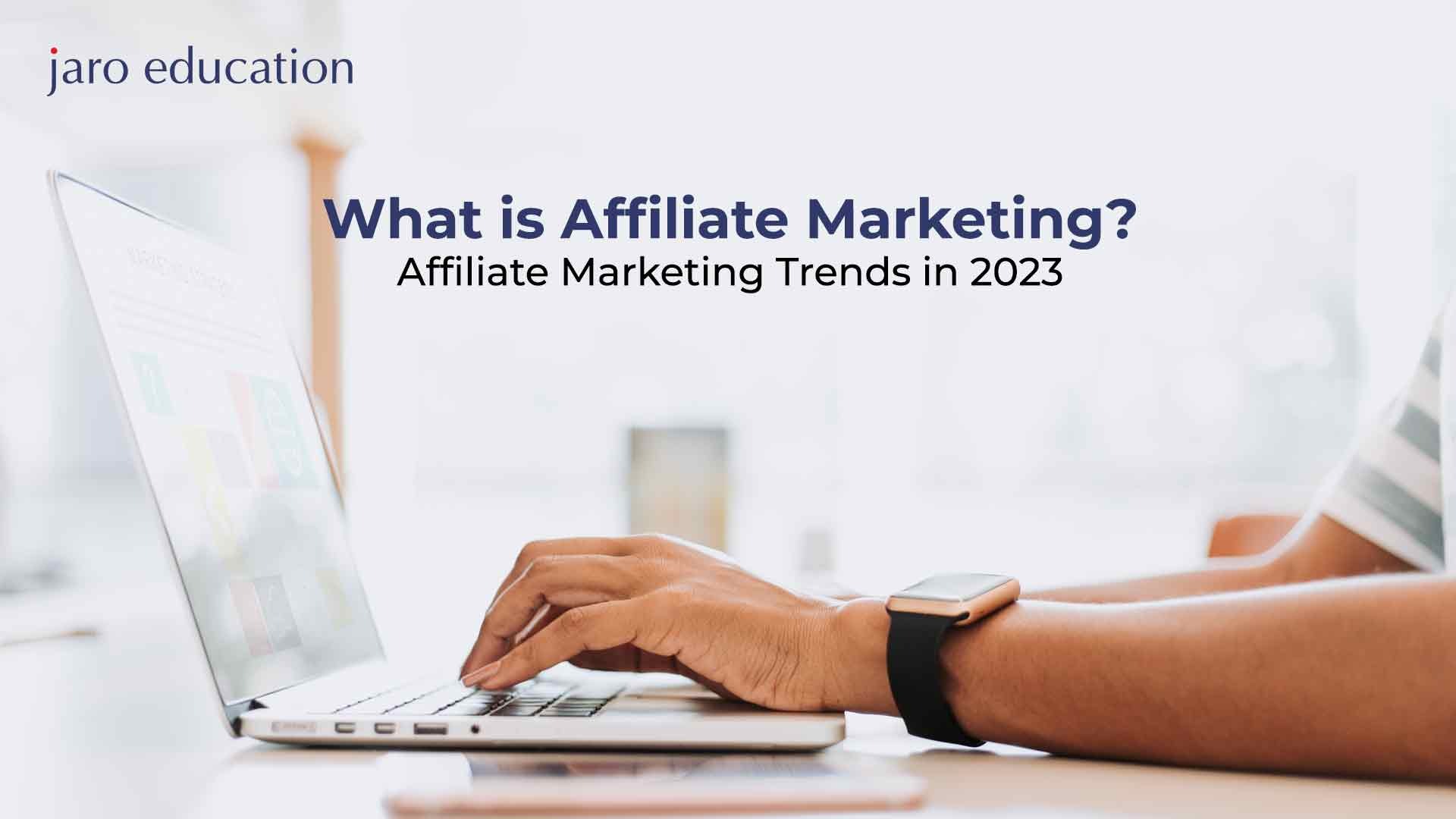 Affiliate marketing is one of the areas where you can make smart passive income with minimal effort. Since the pandemic, everyone has practiced staying indoors and leveraging mobile technology to shop. 
Due to this, the online shopping trend has risen and is not going to diminish anytime soon. Keeping that in mind, if you excel in your digital marketing career, you will stand out from the crowd. But what is affiliate marketing, and how to make passive income out of it?
Let's find out.
What is Affiliate Marketing?
The commission you receive upon converting a customer from your promotional-based content or video is an Affiliate Marketing business model. There would be a business involved whose products/services you would be promoting in a new-age marketing method. As the visitor gets converted to a paid client, the business will pay you a percentage of the earnings, which will also be called a commission.
For example, Amazon runs an affiliation partnership program under which you have to sign up. After all the legal work, you will be given a heads-up to start promoting Amazon products and receive a 5% commission.
Since you are good at content marketing, you write an article on it mentioning every single piece of information about that particular Amazon product worth 1000 INR. Along with the Amazon product description, you will also add a checkout page link in it. A customer reads your article and purchases the product. Now, this is where you will receive a commission of 50 INR from Amazon. This is called Affiliate Marketing.
That's the basics of Affiliate Marketing. Let's uncover the future aspects of Affiliate marketing.
Affiliate Marketing Trends
1. 
Virtual Shopping
Since everything is available at a single click, people tend to spend more time at home. Shopping is one of the factors. While the demand for online shopping has increased, the brick-and-mortar store, on the other hand, has lost their limelight.
The business has started building websites, putting everything online that was once available offline. Due to this, Affiliation marketing has received a tremendous response due to low to zero-cost investment. 
Live streaming would be another big thing in 2023, which will benefit the most to Affiliate marketers since they would be offering discount codes to drive sales. It is one of the innovative things happening soon.
2.
Voice Search
Since mobile penetration has been increasing daily, it will also impact the affiliation industry. Most affiliate traffic comes from mobile devices, which has been found in the studies by Statista.
Due to this, a voice search command is going to be in huge demand. To try your hands-on with voice search affiliate marketing, you must create a landing page that redirects traffic from the Voice bots.
For example, if asked for the best smartphones for Siri or Alexa, they should redirect the traffic to a suitable landing page.
You must excel in keyword research to be the best in voice search affiliate marketing.
3.
Local Link Building
Smart affiliate marketers will be leveraging link-building methods in a better and more productive way. One of the ways is by attracting regional target audiences and retaining them rather than focusing on global audiences. It will gradually increase conversions.
The blogs that you write will link internally by keeping the local audience as your target market. As per the local consumer survey, more than 93% of keywords were ranked locally than globally.
So, being a local affiliate marketer would win you more customers than focusing on global audiences.
4.
Marketing in Metaverse
Metaverse is an infant rocking like a rockstar. Metaverse has unveiled the approach of marketing and virtual experience. Firstly, the gaming industry has been revolutionised with the onset of the Metaverse. In-game advertising and digitalised financial transactions are going to grab a grip over the market.
Affiliate marketers have opportunities open to scale up their business with Metaverse. By promoting virtual products through an avatar, Metaverse is a new buzz across the globe.
5.
Cookieless Future
A cookieless future is another big move in the digital industry. Since Google discontinued third-party cookies, all the focus will now be shifted to first-party cookies. More than 50% of marketers have invested their resources into contextual targeting, which is one of the popular tactics for affiliate marketers.
To target the right audience, on-page analytics, conversational marketing, and social listening to where most of the interest would be driven. Since the focus is shifted to consumer experience, affiliate marketers must know everything about their target audience.
So, these are some Affiliate Marketing trends. Know about online digital marketing courses and excel at promoting.
Program Highlights:
1-year online digital marketing course

Direct-to-device

Real-time Case Study

3-Days Campus Immersion

Sessions by Subject Matter Expertise 

150-Hours of Learning
Eligibility Criteria:
Bachelor's degree with 50% from a recognized university

1 year of work experience
Leverage Technologies:
Instagram Ads

Google Tag Manager

Analytics 360

Twitter Ads

Youtube Ads

Facebook Ads

Google Ads

Google Search Console
Program Fees
Application Fees:

1500/-

Program Fees:

1,80,000/-
Conclusion
Since 2023 is about to begin, get yourself braced with the most awaited technological advancements. But before that, get yourself certified with an affiliate marketing course to get in-depth knowledge about how to leverage digital marketing platforms to increase the top and bottom lines.