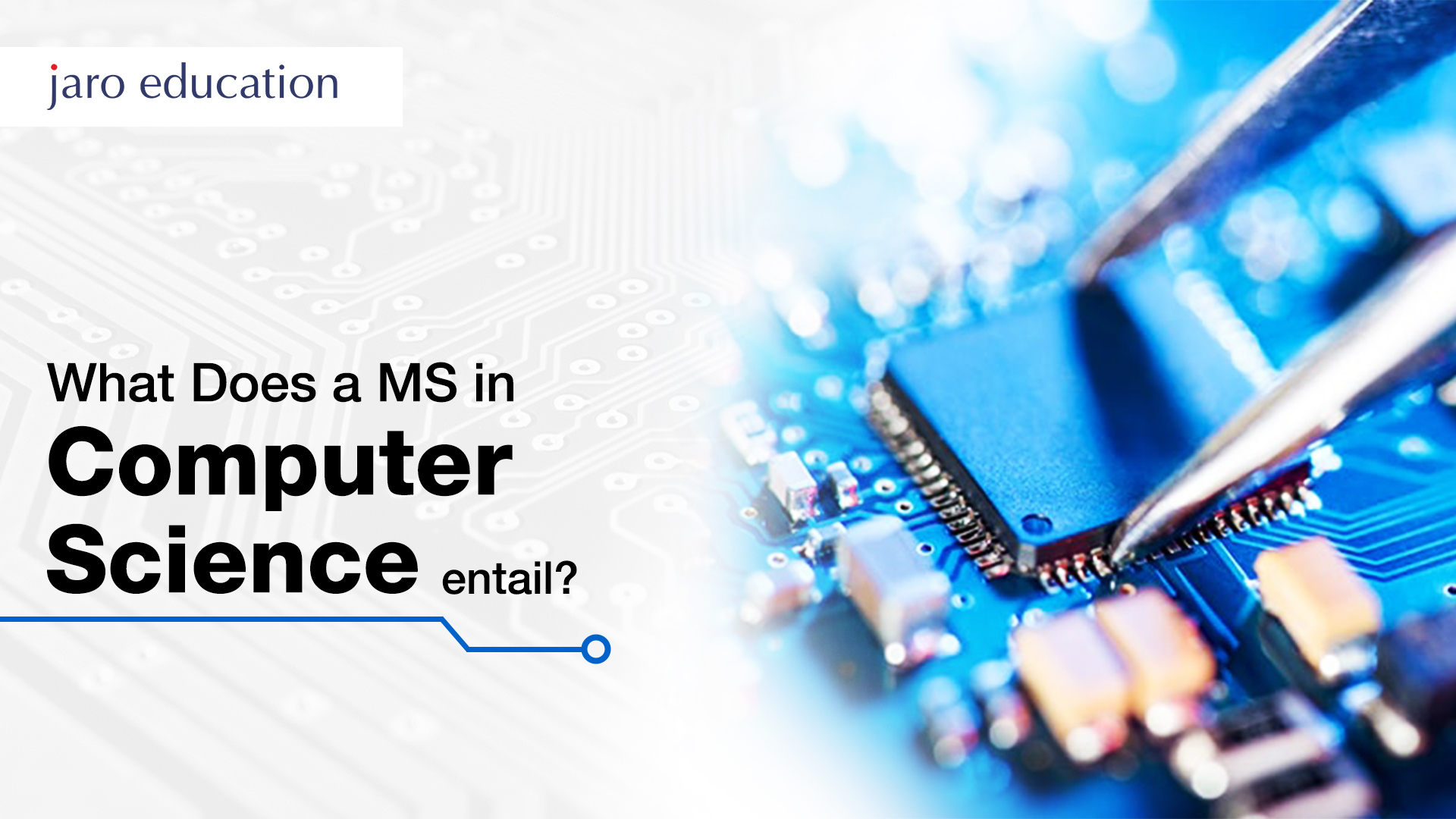 Introduction
The introduction of new technologies and modules in the computer science and IT sector has made it one of the most exciting arenas for promising careers and research. Computer science can be thought of as a means of solving various problems through software and hardware. Owing to its popularity, computer science has become a favorite amongst students. 
Many students worldwide choose to pursue their bachelor's, master's, or diplomas in Computer Science. The syllabus for this course is exceptionally vast and covers a lot of aspects. Hence, students who graduate with this degree are generally placed well. After an introduction to the world of computing, students prefer to pursue their Masters of Science in Computer Science to learn more about specific topics. This article summarises all that is included in an MS in Computer Science degree!
MS in Computer Science opens doors to the world of technology and information. The MS in CS at IU International University of Applied Sciences includes some of the most critical subjects for establishing a career in this field.
These include programming with Python, Java, and C, along with data structures and applications. It is well-known that software engineering uses flowcharts and algorithms. Hence, the course covers Advanced Mathematics, Advanced Statistics Algorithmics, and computer architecture. Cyber Security and Data Protection, DBMS, and Big Data technologies also form a vital part of the course syllabus. There are also specific Electives that one can choose as per their interests. 
Why is the MS in CS at IU International University of Applied Sciences a great choice?
The institute is one of the most awarded and top-rated universities in the world. It is globally recognized and certified with a seal of approval from the German Accreditation Council. The institute provided its students with ample exposure to the industries for real-life knowledge and training. The MS in CS is practically oriented to make the students ready for the future. Study material and regular exams help the participants to evaluate their learning graph. The support and career services at the institute assist the students in the best possible manner. One of the best features that make the course at this institute better than other institutes is that it offers Electives in the degree to provide the student with better insights into a field that interests them.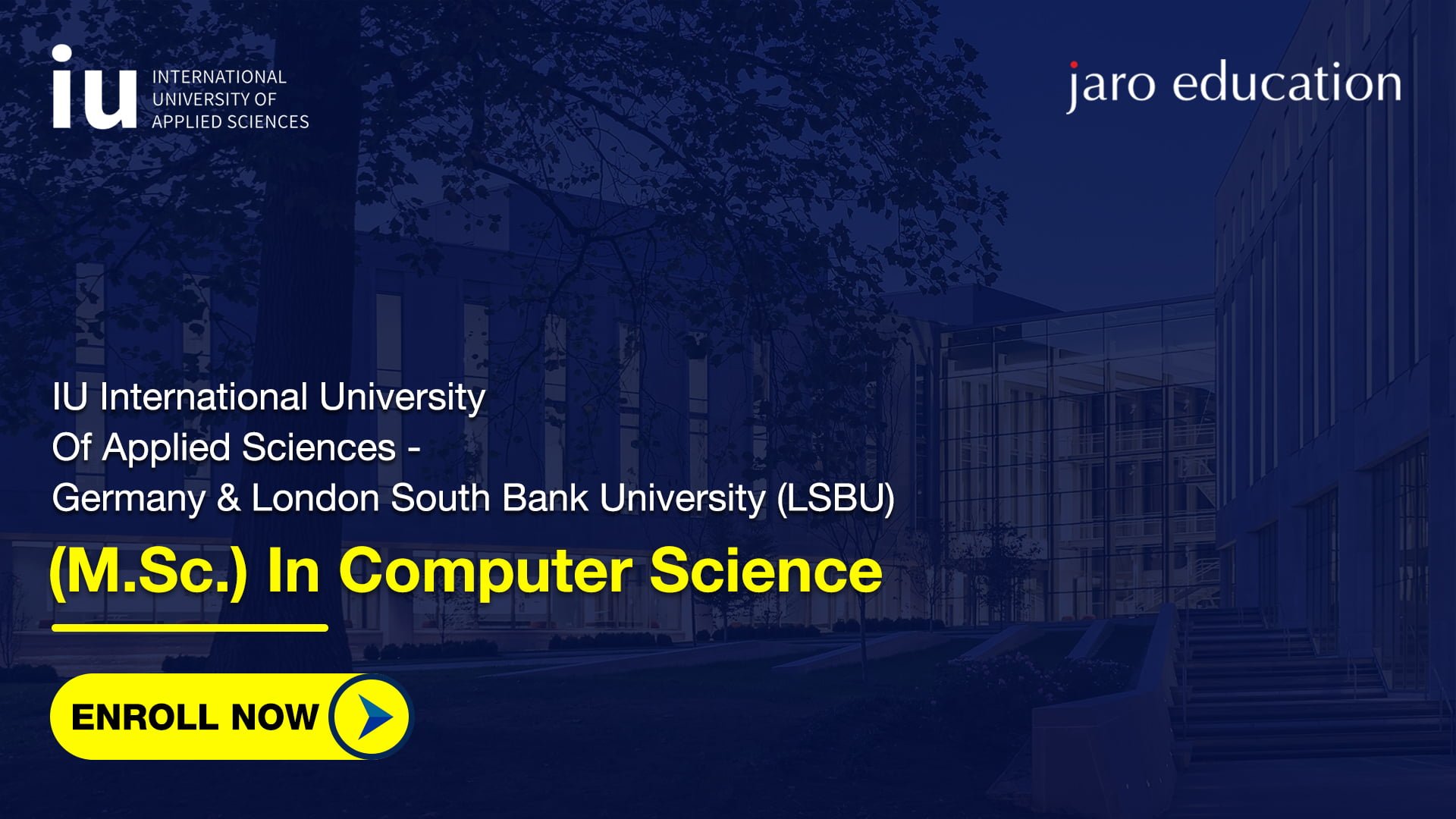 About the degree
The duration of a Master of Science in Computer Science is generally two years, four semesters. Moreover, the course is delivered in online study mode.. IU International University of Applied Sciences provides Masters of Science in Computer Science certification to its students.  
This program aims to hone the student's skills and make them very well-versed with topics like C, Java, Python, Software Engineering: Software Process, Artificial Intelligence, Microprocessor and Applications, Advanced Computer Networks System Software, Data Networking, and cloud computing.
The learning methodologies in this course involve:
Gaining top-class experience in computer science's statistical and mathematical fundamentals will help you begin a solid career in computer engineering. 

This program assists the student in building skills and essential knowledge in data science and Artificial Intelligence to systematically understand the design, evaluation, and use of algorithms. 

The participants are provided with the chance to learn about data protection and cyber security. They are motivated to debate current, relevant topics in Computer Science and analyze network systems.
A large number of industries make use of technology-driven systems. These industries are home to top-class computer science engineers and IT professionals. Some of the career options after completing an MS in Computer Science are:
Data Science

Web designing

Software development

Artificial Intelligence

Internet of Things

Database administration

Network architecture
Eligibility
Direct access is granted to all applicants who have graduated in Computer Science.
Conclusion
It is pretty evident by now that a Masters of Science in Computer Science is one of the most popular options to pursue. The career options after post-graduation with this subject are vast, and the students may suit themselves as per their convenience.
IU International University of Applied Sciences provides its students with world-class facilities and sufficient practical exposure before they step into the real world of computing. The institute aims to provide the students with the best of both offline and online worlds as per their comfort and ensures an ideal mix of theoretical and practical knowledge.
For more information about the MS in Computer Science at IU International University of Applied Sciences, connect with our program experts. The advisors can assist you in the best possible way.  Alternatively, you may write an e-mail or chat to choose the best degree for you.