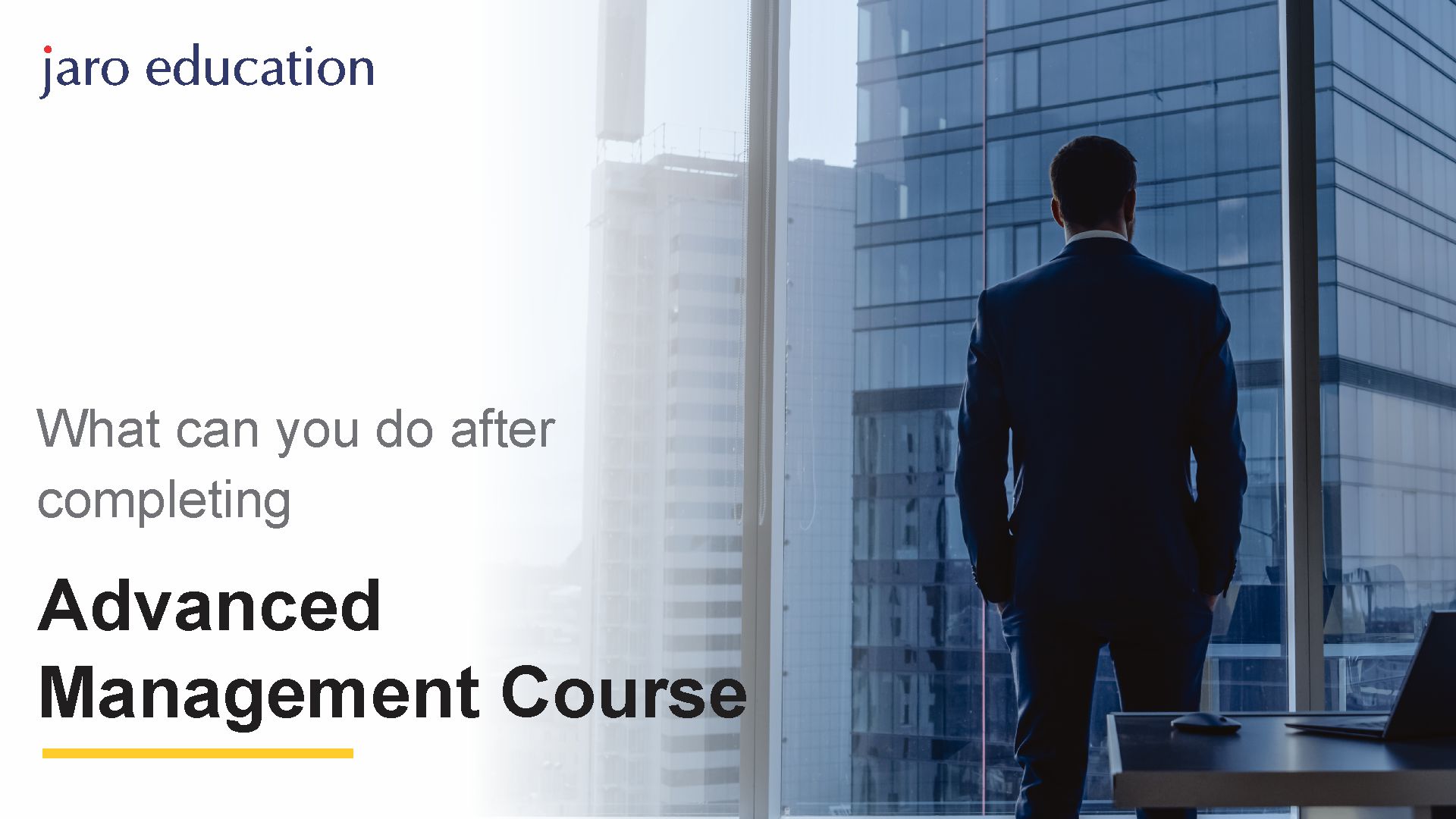 Pave New Career Edge
If you are looking for a hike at your regular job and want to reach a more significant position in a company, then an Professional Certificate Programme in Advanced Management is what you should opt for. At IIM Kozhikode, the course is developed to meet your career needs. Upgrading yourself and getting a higher degree allows you to switch positions and bag jobs with higher pay scales. As the market trends evolve, so should you. With the knowledge gained during advanced management training, you can enhance your skills to thrive in today's highly competitive corporate space. A Professional Certificate Programme in Advanced Management widens the horizon of possibilities for you. 
The Professional Certificate Programme in Advanced Management offered by IIM Kozhikode is one of India's most influential and efficient executive training. It is specially curated for working professionals who want to upgrade their skill set and acquire practical knowledge about the latest trends in business management.
Perks of an Advanced Management Training Course
An Advanced Management training course provides you with an overview of general management knowledge and teaches you how to apply it for your benefit. It makes you aware of the latest global business marketing trends. The Professional Certificate Programme in Advanced Management offered by IIM Kozhikode is an outstanding executive program that can help you polish your skill sets. Furthermore, it has a crucial role to play in shaping your career. It also provides you with more career options and grabs better job roles. This is an excellent course for ambitious corporate workers looking for a hike in their careers. It offers great flexibility to the busy bees out there as it comes with the option of online study.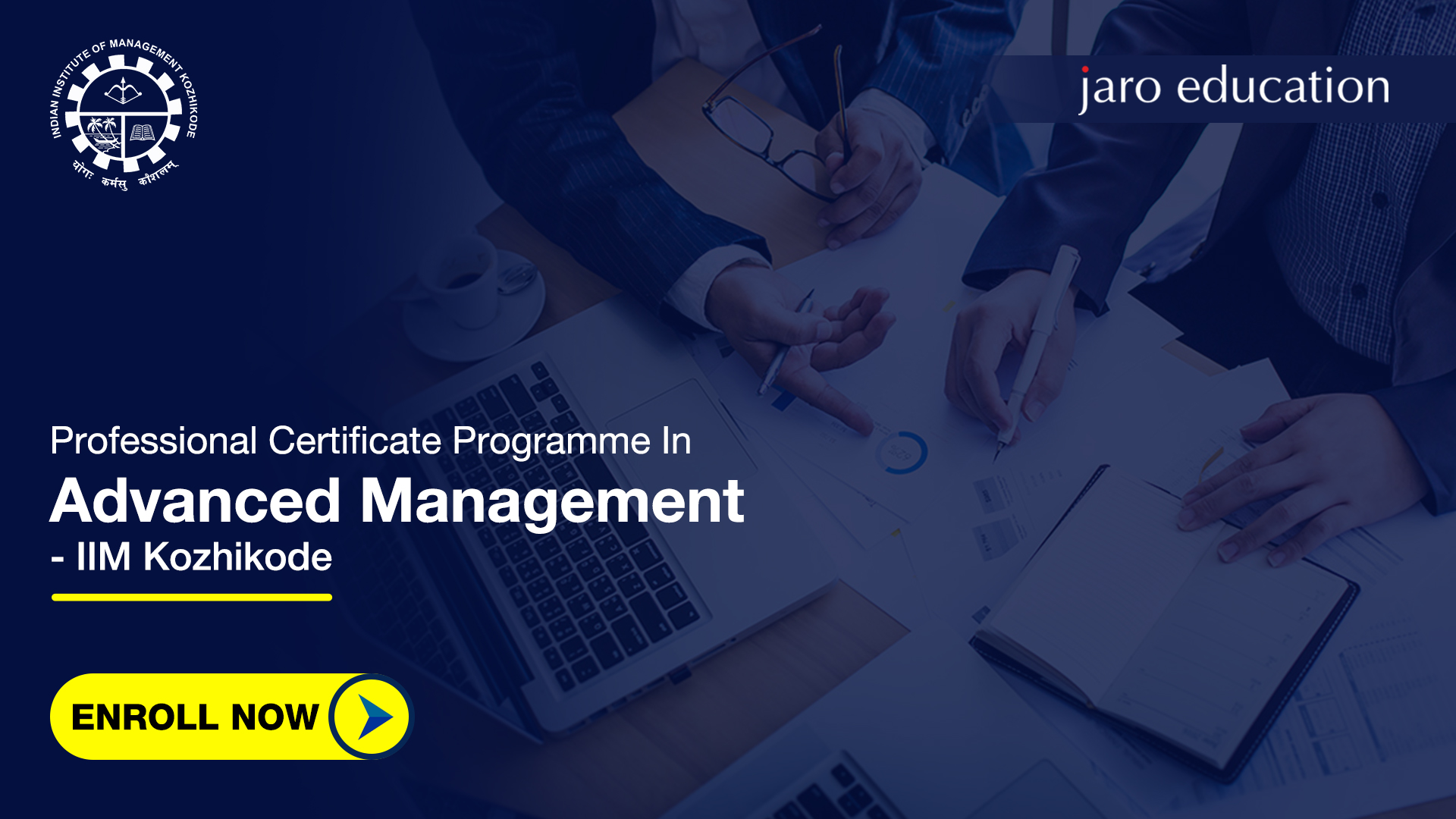 Career Options After Completing an  Advanced  Management Course
IIM Kozhikode offers one of the most thoughtfully designed Professional Certificate Programme in Advanced Management providing you with some of the most attractive career options after completing the course. Below are some of the most rewarding career opportunities you can explore after completing the Professional Certificate Programme in Advanced Management by IIM Kozhikode.
C-Suite Profile
The executive position is one of the highest positions, be it any company. After getting an Advanced Management degree, you can also become a part of a company's executive board. Some of the roles present in an executive team are Chief Executive Officer (CEO), Chief Marketing Officer (CMO), Vice-President, etc. The pay scales for such job roles are quite high. Those working in the corporate sector are well aware of this fact. Therefore, an Advanced Management Course from a reputed institution like IIM Kozhikode will help you bag such prestigious jobs in the corporate space.
Management Consultant
An Advanced Management Programme covers the important aspects of organisational management. Employees who can upgrade their skill sets with an Advanced Management course are more likely to get job roles having higher pay scales. A management consultant is highly demanded in corporate firms. The primary job role of a management consultant involves identifying and resolving various organisational issues with the help of optimized strategies. 
Administrative Manager
The person responsible for managing the administrative staff and supervising their duties is an administrative manager. The primary job role of an administrative manager includes the smooth running of business operations in any organization. This is also a high-paid job, and ambitious corporates looking for administrative job roles might opt for an Advanced Management Course. The course offered in IIM Kozhikode enables you to be efficient enough and thus, increasing your employability in such sectors.
Entrepreneurship
If working for others is not your cup of tea, you can also become an entrepreneur and start your own business. If managing your own business is your call, advanced management training is something you should look out for. You can apply the management skills you learn during the above-said course in your own business. 
Conclusion
An Professional Certificate Programme in Advanced Management is a comprehensive course on business management. It helps professionals and entrepreneurs expand their business skills. It enables you to build strong foundational management with an efficiently designed curriculum. 
The Professional Certificate Programme in Advanced Management offered by IIM Kozhikode will be a distinguished and notable addition to your career. It focuses on modern-day topics related to business management and management in general. The course aims to refine your knowledge of the latest marketing trends, communication, and networking skills. Furthermore, it also gives you better exposure to the global market scenario and business professionals.
Advanced Management Course is an excellent way to upgrade your skills and aim for a higher position in the corporate workspace.