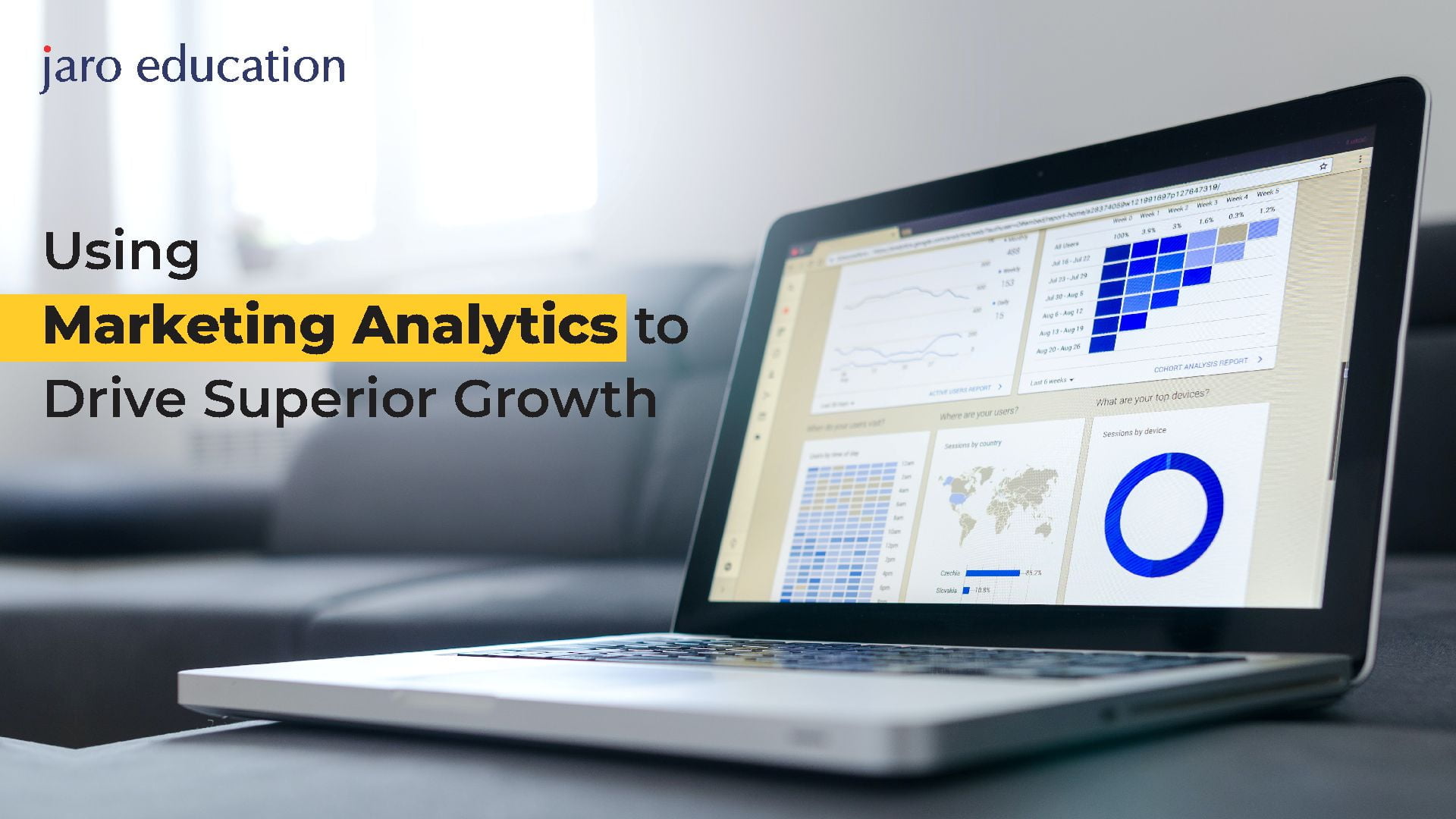 While marketing analytics is still a relatively new idea in the business industry, it is fast increasing, and organizations are in high demand for people who can evaluate their marketing efforts effectively. A single factor determines the success of every marketing effort or business and the amount of growth it generates. Improved analytical tools and methodologies have provided corporate executives tremendous additional decision-making capability in recent years.
Marketing analytics is all about finding patterns in data that can help you make a better Digital Marketing Strategy. You may look at how several campaigns interact with one another and their consumers to produce revenue using marketing analytics software or platforms. Companies are sometimes confused by the sheer number of analytical alternatives available to them, and they end up relying on just one. However, generating growth requires a unified marketing-analytics strategy.
Integrating the marketing analytics requirement with digital strategy
The diverse objective of an organization should influence its analytical choices. Without a strategic foundation, organizations frequently spend marketing resources based on already spent numbers or whatever line of business or item performed well in previous quarters.
A good marketing analytics software will recognize all of the business teams' platforms and tools and centralize the data for analysis. Good and efficient data gathering from third-party sources combined with marketing analytics, where individuals express their views and perspectives, may help organizations stay competitive by optimizing Digital Marketing Strategy accordingly. 
The ability to aggregate and cross-analyze statistics from all of the initiatives is essential, and it will allow for more advanced analytics like attribution and Profitability. Using such ratings to evaluate choices gives a consistent lens for comparability, and these metrics may be paired with necessary conditions like baseline expenditure, media criteria, and past engagements. It's about gathering all of your information in one location, in the same structure, and at the same timeline across all digital media strategies.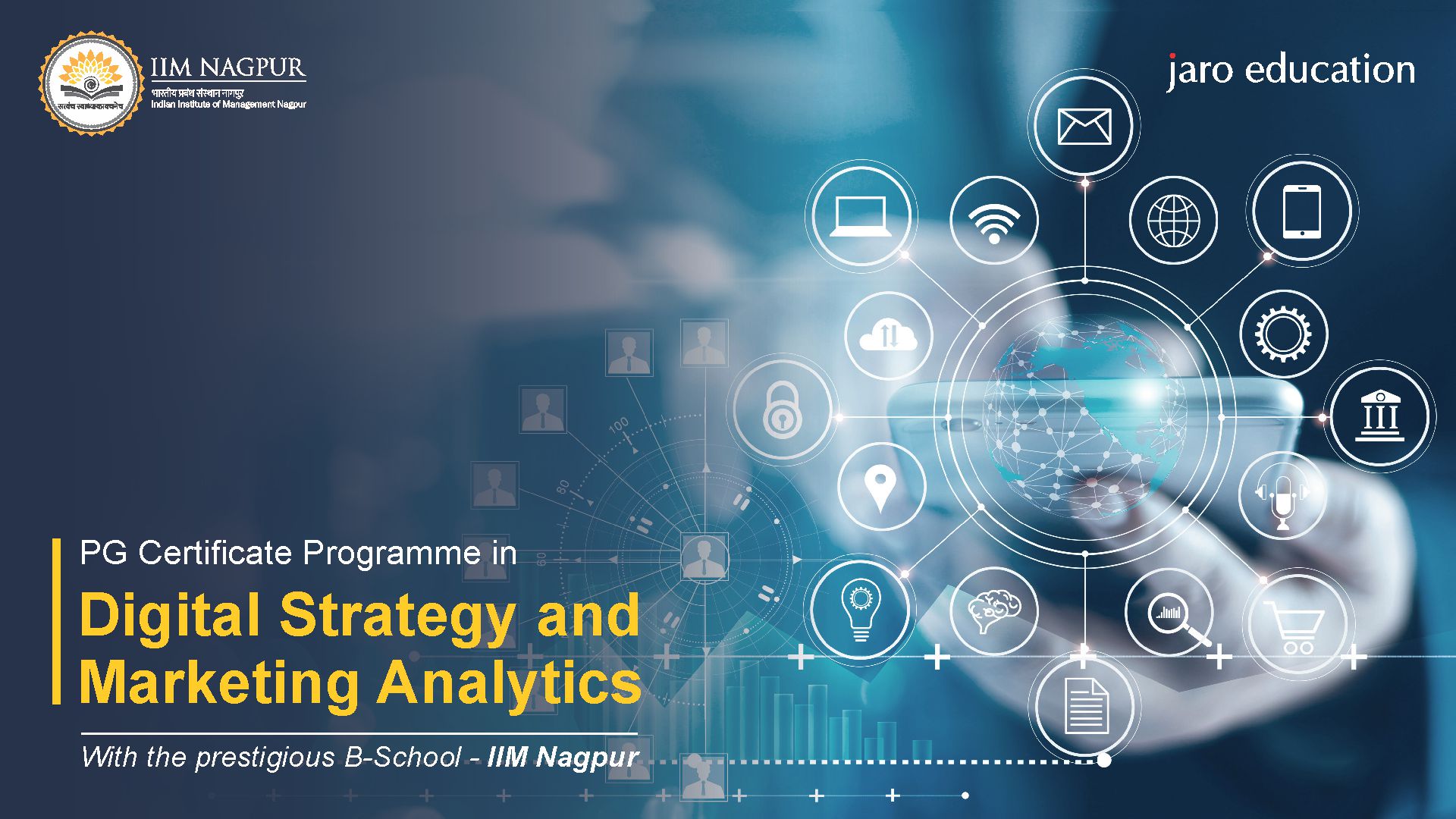 Customer segmentation and market growth
Identifying the target consumers' buying habits is another requirement for creating an efficient marketing analytics portfolio. Their backgrounds, tastes, and demographic profiles are all unique. This implies you can't just use a one-size-fits-all marketing strategy in place.
Characterization and classification allow businesses to put comparable prospects together based on their essential characteristics. The quality of any item or brand, as well as the depth of its client experience, are both critical to business growth. One may then build on their reputation and expand the business after they discover and understand customers' unique needs and wants. 
Marketing analytics enables professionals to keep analyzing marketing data and fine-tuning client demographics as needed. They can boost overall marketing performance and eliminate wasteful resources by communicating to clients the way they desire to be spoken to. The 9-month PG Certificate Programme in Digital Strategy and Marketing Analytics enables individuals of Advances in Digital Marketing and Analytics that explains the gleaning critical consumer insights and how to make sense of that marketing analytics. 
Conclusion
Companies may use marketing analytics to investigate brand awareness without relying just on the latest improvements in the growth factor or social views. When people understand their stand on contemporary marketing analytics, they may begin the trip towards superior growth. IIM Nagpur can assist you in learning the fundamentals and higher levels of the Digital Marketing and Analytics Course in just nine months. Join the course to have detailed knowledge about marketing analytics. 
FAQs
Is the demand for Digital Strategists higher than Digital Specialists?

 
A digital specialist is a subset of a team from digital strategies. A specialist is up to date on the latest developments in their field. They develop advertising messages for a firm using media and software. Websites, digital fliers, emails, and other forms of communication may all be used in this way. A strategist must be able to see the large picture of the Digital Marketing Strategy while also being able to implement specific approaches. As a result, a competent strategist understands both the digital and conventional marketing spaces and can effectively integrate the two.
Who should enrol for the Digital Strategy course and Marketing Analytics course? 
The course is designed for both professionals and students who want to improve their skills. It provides working professionals with up-to-date strategic marketing knowledge and skills. For IIM Nagpur Digital Marketing and Analytics Course, the candidate must have a bachelor's degree from a recognized institution with at least 50% or equivalent (national or international). In addition, the applicant should have a minimum of three years of experience.
Will I receive any certification after the Digital Strategy and Marketing Analytics course? 
Candidates who successfully finish IIM Nagpur's digital marketing strategy course and meet all academic criteria are awarded a postgraduate certificate program in "Digital Strategy and Marketing Analytics."
What is the total fee of the PG Certification Programme in Digital Strategy and Marketing Analytics?
The total program fees for PG Certification Programme in Digital Strategy and Marketing Analytics at IIM Nagpur is INR 2,25,000/- + 18% GST in total. It can be paid in three installments throughout the postgraduate certificate program.