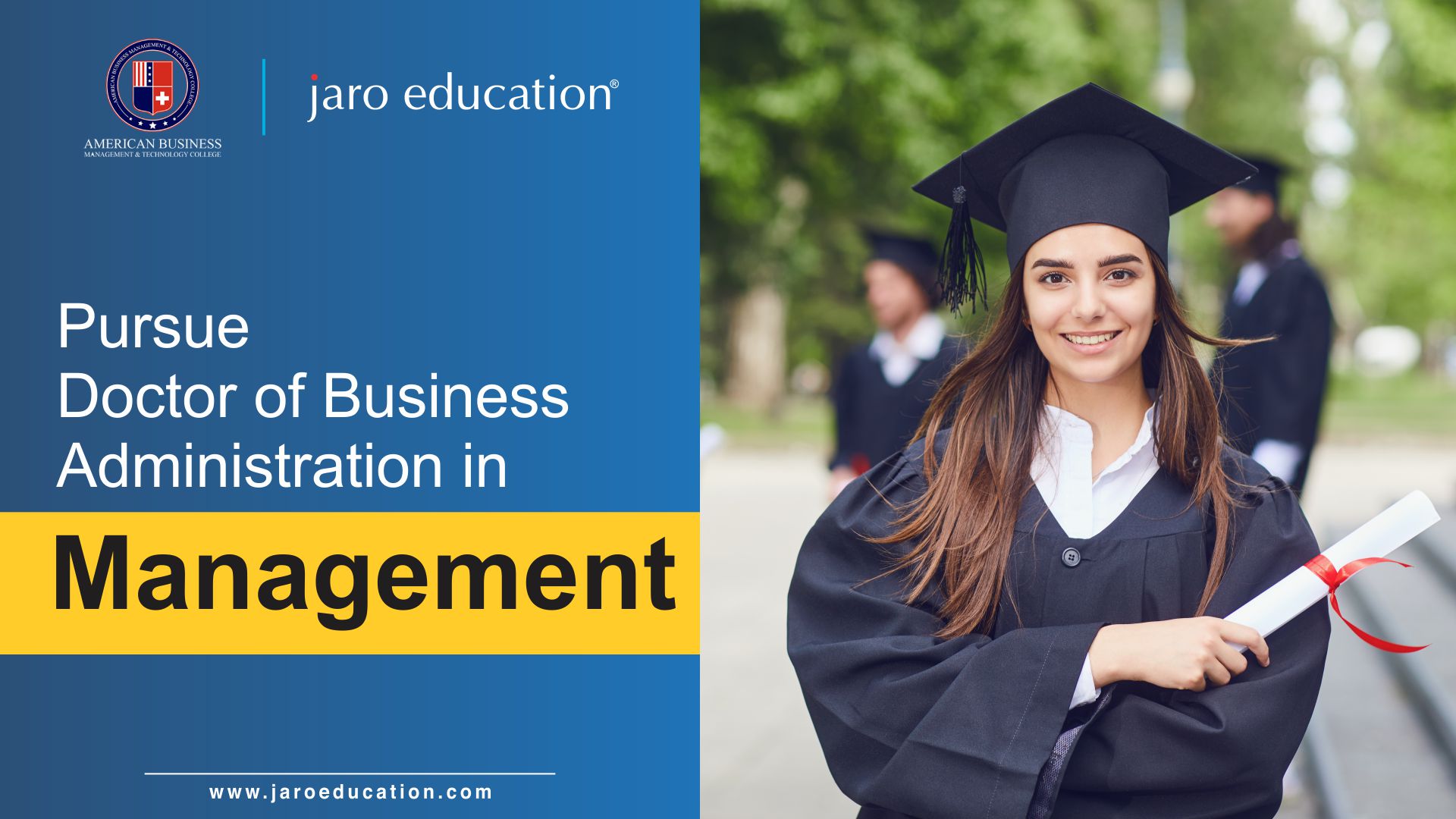 Top Reasons Why Pursuing a Doctor of Business Administration Program Is Worth It
What is a Doctor of Business Administration program all about?
While an MBA is always in demand for budding managers and business leaders, Doctor of Business Administration (DBA) reflects the person's zeal to go the extra mile for a role as a leader. A DBA provides a competitive edge in terms of managerial skills for executive positions, a pathway to multiple new opportunities. The Doctor of Business Administration Course is not the same as a PhD. It is an application-based program, while a PhD is a research-based degree. 
Why should you opt for a Doctor of Business Administration degree?
Doctor of Business Administration courses are designed to provide a more insightful and detailed knowledge of business, which can help you serve as a global change agent. It equips an individual with the ability to solve critical problems faced in a corporate environment. Individuals experienced in working at an executive level will find pursuing the DBA degree  significantly advantageous. This degree enables a professional to provide meaningful and useful ideas while analysing critical information for their company.
The American Business Management and Technology College (ABMTC) is located in Switzerland and is globally recognised for providing Doctor of Business Administration degrees to various candidates. ABMTC is dedicated to providing a world-class, professionally-aligned education to working professionals who aspire to refine their skills and stay abreast with the current market trends through online degree programs
Apart from DBA, the college offers an Executive MBA in Finance and MS in Information Technology. The DBA degree helps the candidate choose an advanced career based on specialisations like finance, marketing, operations management, and strategy. The candidates would be eligible for executive-level positions like C-level executives, senior managers, analysts, management consultants, and others.
The DBA course is a two-year degree where the candidate has to clear 60 credit points, which include 15 subjects and 1 dissertation. The second year is wholly focused on the dissertation and forms an essential part of the program. The total fee for the course is $8500. 
ABMTC's  focus on imparting quality education to the professionals pursuing a Doctor of Business Administration Course makes it one of the top colleges offering this course. The college has roped in various industry leaders and experts to help in delivering a modernized, industry-relevant course. The college is thus recognised by various global entities. 
This program has numerous courses offered, which include strategic management, financial & management accounting, HRM, international supply chain management, international marketing, research proposal & ethics, quality management, and organisational management. Other courses include those that cover current and emerging methodologies, risk-management techniques, and complex business management theories.
Doctor of Business Administration Course in India
The Doctor of Business Administration course in India is in its nascent stage. A limited number of colleges do provide this degree in collaboration with other international universities. This course, offered by American Business Management & Technology College in association with Jaro Education is one such course. 
Jaro Education is one of the leading Ed-Tech companies in India and a pioneer in the Executive Education space since July 2009. The company aims to nurture managers, leaders and entrepreneurs in every field and industry by guiding them to choose and opt for an apt course  that caters to their requirements.
The Doctor of Business Administration course helps the candidates focus on advanced decision-making and leadership skills. An MBA equips candidates for a managerial role, but a DBA course takes it to the next level. By pursuing the DBA course at ABMTC, a candidate can evaluate and analyse business research, evaluate functional and cross-functional management approaches, and provide a robust business plan for the growth of an organisation. Subscribe to our blog for more details on the Doctor of Business Administration program by ABMTC and other carefully created programs.
Subscribe to our Jaro Education's blog and stay updated with the latest information.