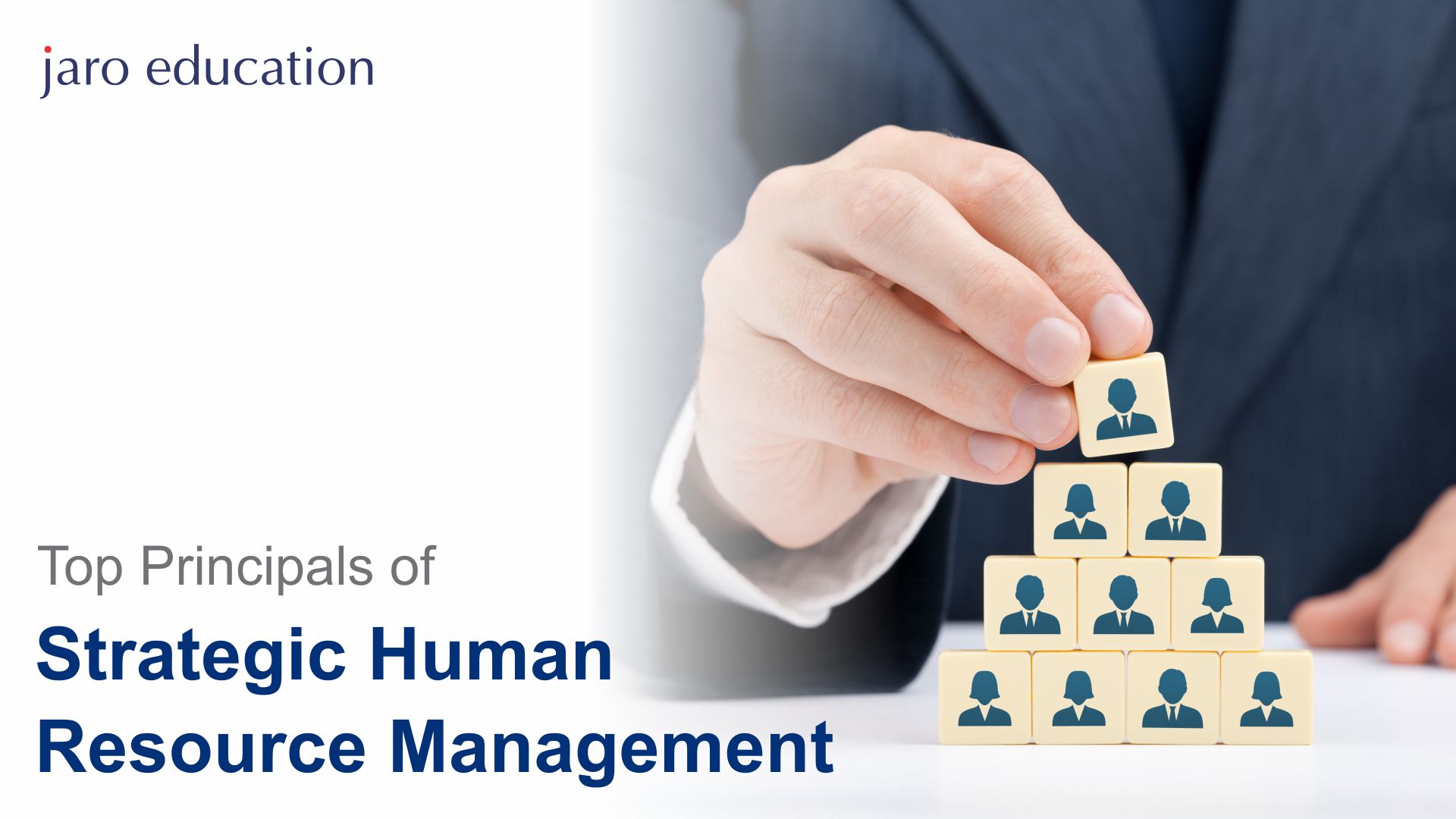 Introduction
Human Resource Management is the method of aligning the human resource department with the strategic goals of the company to increase productivity. Recruiting and retaining competent professionals is among the most critical problems that businesses confront in today's changing business environment.
The abilities and competencies of the employees of an organization can help it gain a competitive edge. Strategic Human Resource Management is the purposeful management of individuals to optimize their worth intended to assist businesses in better meeting the requirements of their workers while also advancing corporate goals. Professional Human Resource managers or prospective executives interested in a job in HR should participate in Human Resource Manager Courses, especially the Strategic Human Resource Management certification course offered by IIM Trichy to learn fresh HR perspectives and impactful strategic skills.
Top principles of the Strategic Human Resource Management
Following are some of the top principles of Strategic Human Resource Management that go on to define a successful HR manager.
Earlier, HR departments were largely involved in operational issues such as salary, perks, and recruiting. While these tasks remain under the domain of HR, effective executives have recognized that involving HR managers in corporate planning activities assures that these and other HR activities, such as staff development, generate outcomes that enable the firm to meet its strategic goals.
The Strategic Human Resource Management course can help professionals gain strategic skills and benefit the company. For instance, if a firm decides to outsource its customer service processes, the HR department must comprehend the implications of choice, the effect on present staff, and the intermediate requirements to educate the new workers on company policies. 
Improving Staff Expertise:
The professionals who take the course in Strategic Human Resource Management utilize business association tools and information to compare the performance of the employees to industry benchmarks. It trains HR specialists to help their company identify performance gaps in their firms by studying the operational models of other competitors.
To bring staff back on track, it devises, organizes, and executes training courses, suppose managers discover that some employees lack project management abilities. In that case, the HR department generally responds by guiding them towards appropriate project planning courses and supplemental materials to bridge the skill gap.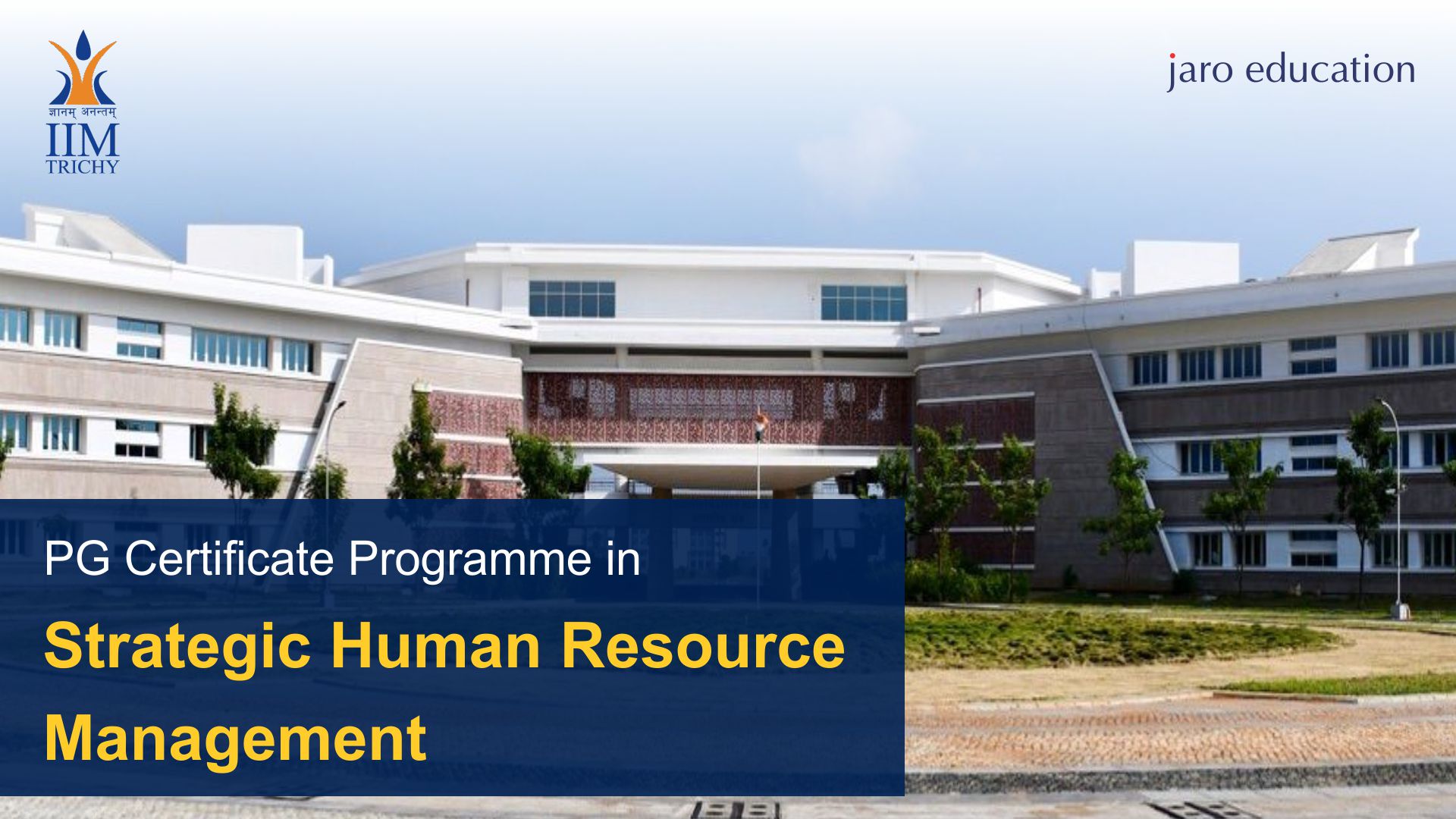 Carry Out Important Functions
The Human Resources department guarantees that the firm has the necessary employees to carry out its purpose. It serves numerous strategic roles, including assisting top leaders in communicating its fundamental values to everyone in the workplace.
HR Certification courses can help professionals to define ethical principles and train workers on the sort of business behaviour required to comply with all government requirements as part of this task. In addition, these HR experts design job descriptions, compensation scales, effective performance metrics, and career growth routes while adhering to the theories and concepts of strategic HR management.
The functions ensure that workers have the requisite skills, expertise, and qualifications to work responsibly. The business offers the appropriate remuneration and recognition to its employees while everyone implements the corporate plan. The Post Graduate Certificate Programme in Strategic Human Resource Management from IIM Trichy trains an HR professional to select and keep the best-qualified individuals for the organization while also managing the processes required to support a high-performing staff.
Professionals trained in the Strategic Human Resources Management course collaborate with senior executives to develop the organization's operations metrics. HR professionals assist top management in identifying trends, developing risk management plans, and ensuring preparedness to avoid a disaster in hiring or resource implementation by carefully following performance indicators such as finalized sales and client satisfaction levels.
Analyzing the Company's Requirements
Because the effectiveness of strategic HR is determined by how effectively it connects to the aspirations of the business, one must have a deep grasp of business ambitions, targets, and purpose. An evaluation of your HR capability can assist you in identifying roadblocks and implementing a strategy to benefit from opportunities and successfully overcome challenges. HR personnel trained in the Strategic Human Resources Management course from IIM Trichy learn to assess the proportion of workers and their abilities and collaborate with senior management to discover methods to further empower employees to suit the business needs.
Conclusion
An HR management course can provide the overall skills and training required to become a top-quality HR professional. The Certificate Programme In Strategic Human Resource Management from IIM Trichy is one of the finest HR Management Courses Online for aspiring human resource professionals. The Post Graduate Certificate Programme in Strategic Human Resource Management is an HR Course For Working Professionals delivered as a direct-to-device or online program. It is a one-year Post Graduate Certificate program for professionals with at least three years of experience and a minimum of 50 per cent marks in graduation. The admission decision is based on the candidate's academic profile, along with the statement of purpose.
Enrol now for the PG Certificate Programme in Strategic Human Resource Management from IIM Trichy and make use of the best training to accelerate your career!