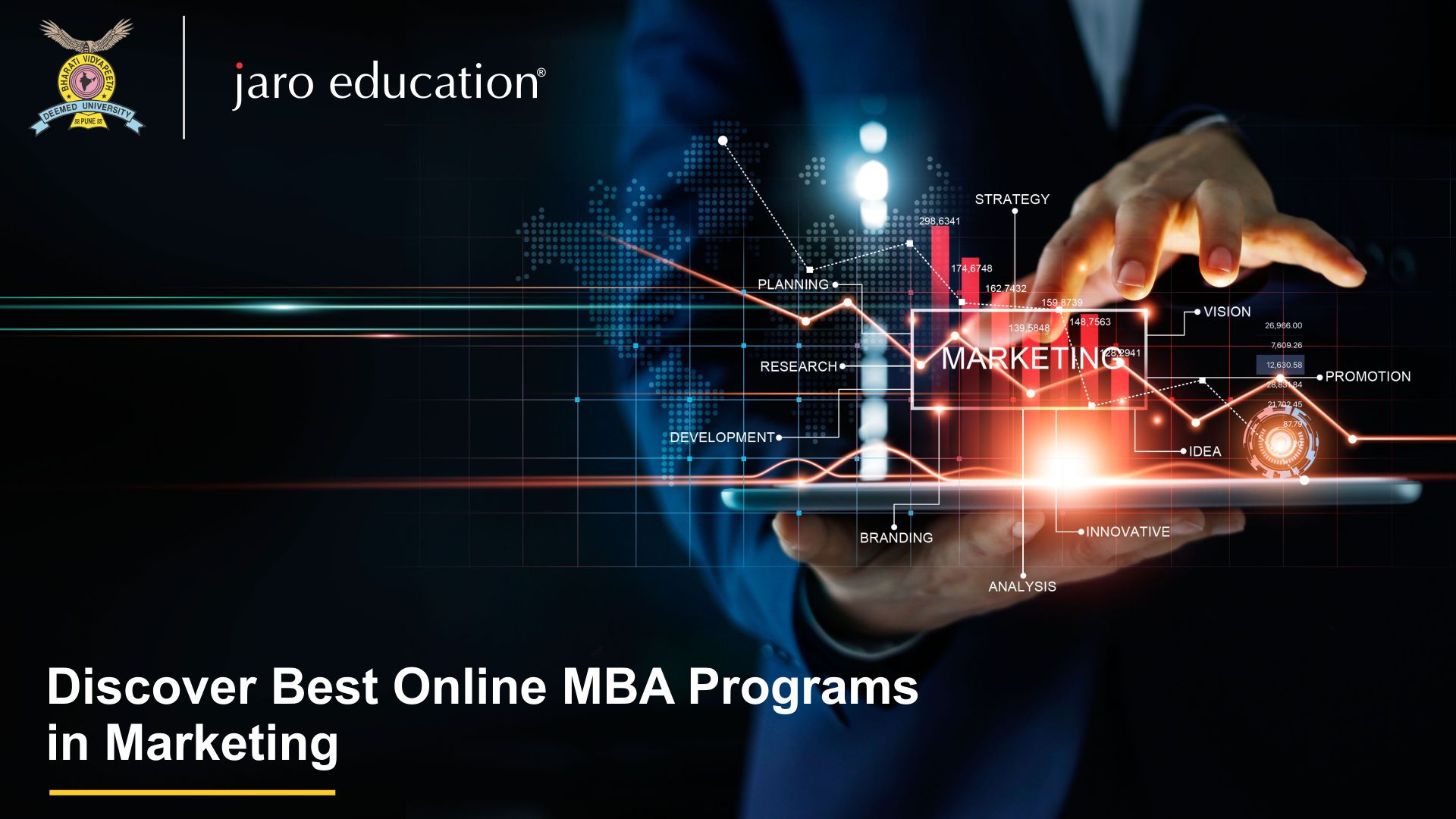 Top MBA Marketing Online Programs
Introduction
Recent graduates and young professionals are increasingly turning to online MBA courses because they are accessible and economical. For recent graduates and mid-level professionals, an online MBA degree may help navigate the job market and discover excellent job prospects. With the advent of online MBA programs, earning an MBA degree online has never been easier. One may now select the online MBA courses in India that best suit their interests and help achieve their professional goals.
Let us explore the top online MBA programs in India.
DY Patil University Online MBA
According to the DY Patil online MBA review, Dr. DY Patil – Centre for Online Learning offers world-class online and remote learning facilities. DPU-COL is a member institution of DY Patil Vidyapeeth, Pune. It is authorized by the Distance Education Council of India (DEC) on the suggestion of a UGC-AICTE-DEC Joint Commission in New Delhi. The National Assessment and Accreditation Council (NAAC) has awarded DY Patil University an A grade.
Experts created the DY Patil Online MBA Degree Program with the current education community in mind and the expertise needed by this sector throughout the world. The DY Patil online MBA now offers remote examinations. The DY Patil Online MBA Degree Program admissions procedure is entirely online. Enrollment to all online courses, including MBA and online certificate programs, is based on merit. Applicants must fill the online registration form accessible on the university website and provide certified copies of the essential documentation to validate the admission procedure. The DY Patil Online MBA fees are approximately INR 1,30,000. The minimum requirement for admission to get an MBA certificate online at DY Patil University is 50% at the undergraduate level for candidates from the general category.
Masters In Business Administration: Bharati Vidyapeeth Deemed To Be University (BVDU)
Students enrolled in the MBA course from BVDU learn the skills needed to strengthen companies and execute business models. It is a two-year course with a fee of INR 1,00,000. As an online industry-oriented program for future business persons, it uses e-learning tools to deliver good quality education through digital means. Students learn about marketing strategy, product development and distribution, campaign tactics, and international marketing methods. Candidates also gain a strong base in business basics such as finance, management, and economics.
Executive MBA: Dayananda Sagar University
For young professionals and industry experts who wish to pursue an online MBA, DSU is an excellent option. The executive MBA program offers a flexible management program with weekend campus sessions for 17 months. It provides a middle ground between working and learning for professionals. The program costs approximately INR 2,25,000. The online executive MBA is a unique program aimed at working professionals. It has special provisions to ease the learning journey of working people in business.
Why Should You go for an Online Degree?
There are various aspects in which online learning fares better than conventional learning methods. Here are a few reasons to consider an online MBA degree.
In

online MBA programs,

students attend courses through the internet and engage digitally rather than in person.

Students receive a quality education with the support of video lectures and online lessons.

You can balance your family and job simultaneously by enrolling in an online MBA program.

Most online MBA courses have a global reach. You can study at the university of your choice without traveling.

Online MBA programs in India

provide courses tailored to the interests of the student. Online MBA courses save you time and money and are trouble-free.

Having quick access to assignments, curriculum, and learning resources is the most valuable aspect of online MBA courses.
Conclusion
Jaro Education is a digital EdTech platform that offers a range of business programs. The digital learning platform motivates quality learning for aspirants, allowing them to succeed and achieve great things. There is a growing demand for MBA degree holders in the job market. With an online MBA degree, you can continue working and pursue a master's degree simultaneously.