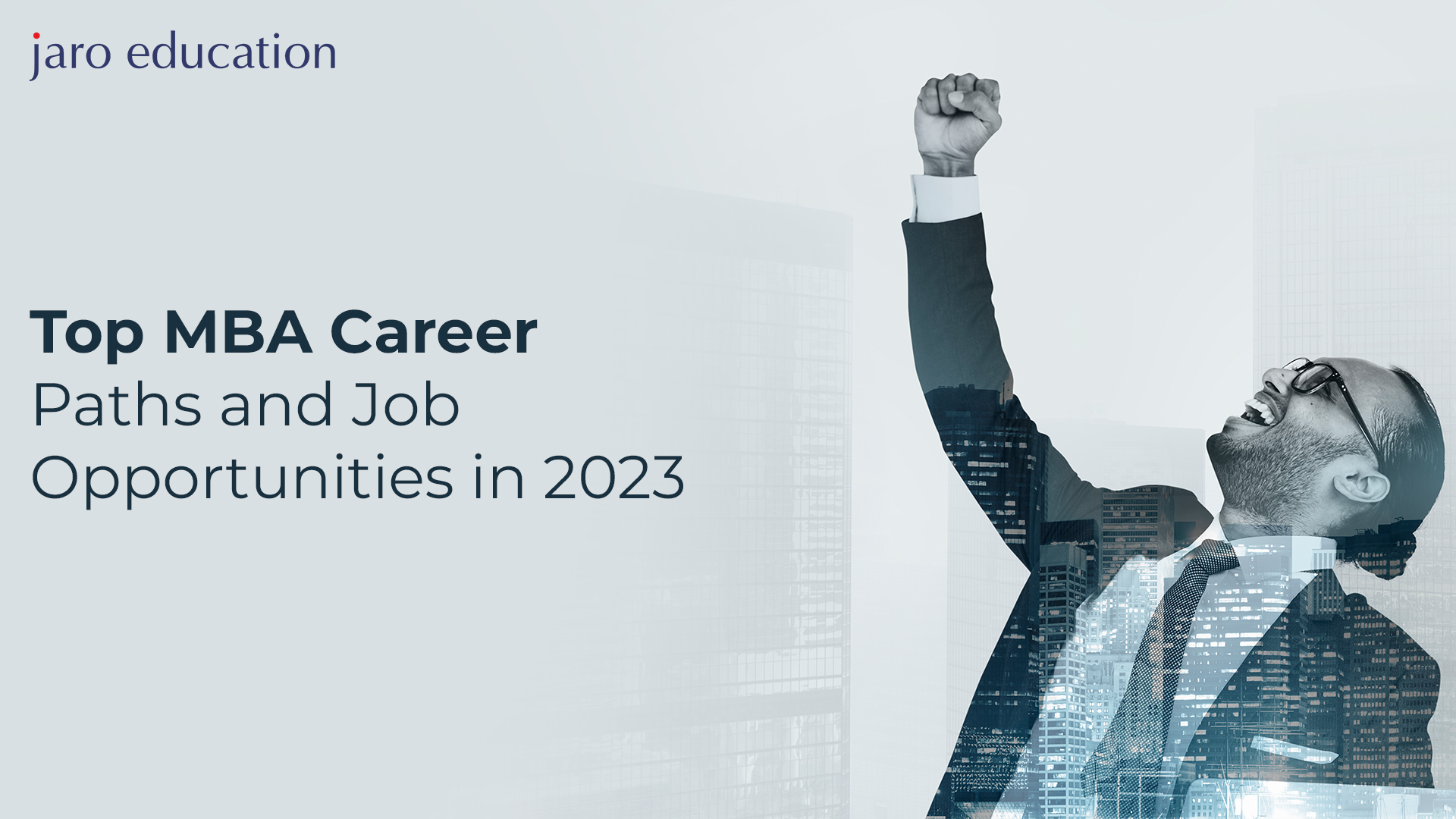 A Master's in Business Administration is one of the career paths worth investing in and pursuing. According to a recent study, the demand for MBA professionals remains increasing, and in the times of Unicorn startups, the demand even grows more.
With digital marketing, data, and business analytics added to the online MBA courses, a master's in business administration has been revamped. Several other specialisation also has massive demand in the corporates. Read them and choose what best fits your skill, interest, and passion.
1. MBA in Finance
MBA in finance is one of the best online MBA programs, and not only it has been a favorite of the majority of youths. The job role is demanding since no organisation can work with unorganised accounts and improper finance. You are required to build professional skills in managing the finance of the organisation so that it can run smoothly and there is no financial crisis.
Once you complete MBA in finance, you will be offered the following roles:
Financial Analyst

Credit Risk Manager

Treasury Manager

Portfolio Manager

Finance Manager

Senior Business Analyst
You can work in financial institutions, investment banking, merchant banking, and international finance.
2.
MBA in Digital Marketing
From traditional marketing to new-age, the focus has been shifted, not the demand. And that's why there is a huge demand for MBAs in digital marketing. Everyone has started using digital platforms, so it is essential to have an educational qualification related to digital marketing. You would be well-versed in content marketing, social media marketing, and email marketing. Leverage all channels to promote your products/services.
Get any of the job roles post-completing the Online MBA Degree Programme in Digital Marketing:
Media Planner

Product Management 

Sales Management

Digital Marketing Head
3.
MBA in Human Resources
Hiring new talents is one of the daunting tasks, and that's where human resource managers excel. They hunt for the best skills suitable for the organisation, hire them, train them, and make them business assets.
Get yourself in a better position post completing the Human Resource Management course:
Assistant HR Manager

Team Leader

Regional HR Manager

Director – HR
4.
MBA in Entrepreneurship
This MBA specialisation helps organisations scale up faster since the individual is trained in managerial and leadership skills.
Apart from being an entrepreneur, you can also work as an employee in the organisation, where you can be designated as:
Business Reporter

Business Consultant

New Venture Developer
5.
MBA in Data Analytics
Data Analytics professionals is hired to analyse the organisation's current and historical data and predict future outcomes. It also resolves current challenges that organisation faces. The professionals are trained to leverage machine learning algorithms to analyse text, video, and audio to conclude the data. Though data and business analytics sound similar, it still differs. Data analytics involves rigorous data analysis, while the business analytics role involves reporting business needs and solutions to problems. While pursuing MBA in Data Analytics, you will be acquired data infrastructure, testing, ML,  and decision-making knowledge.
What roles would be assigned to your post completing the online MBA programme in Data Analytics:
Data Developer

Data Analyst

Data Scientist

Data Development Strategist

Business Analyst

Data Architect
6. MBA in Risk Management
Risk management is one of the core areas that every organisation keeps an eye on. Market instability, liabilities, cyber threats, and data compromises are a few reasons why organisations want to stay vigilant. Since today's world is digitised and data-driven, it also adds another reason to become vigilant. Such reasons pile up and increase the demand for Risk Management-skilled professionals to handle such challenges.
What roles and responsibilities are assigned to an MBA in the risk management stream?
Strategy Manager

Senior Risk Manager

Risk Manager Consultant

Risk Manager
7.
MBA in Operations
Businesses that run efficiently and effectively are the ones that sustain the market heat. It requires a lot of strategies to implement and stay ahead of competitors, especially if you are a pioneer. Plus, the strategic decision also involves maintaining and expanding the production capacity. If you are opting for MBA in Operations, you will be taught and trained to excel in business outcome predictions, operations, supply-chain management, project execution,  and organisational operations.
Roles & Responsibilities
Operations Consultant

Inventory Coordinator

Warehouse Operations Manager

Purchasing Manager

Supply/Logistics Manager

Sales/Marketing Operating Manager
8. MBA in Strategy
Since strategic execution is where businesses are highly dependent, it becomes important to hire strategists who plan and execute well. Thus, the demand for MBA in Strategy remains expanded.
Roles & Responsibilities
Strategy Consultant

Managing Business Consultant

Innovation Consultant

Director of Strategy

Chief Operating Officer
9.
MBA in Business Analytics
Big data is the next big technical move, and it is one of the best things happening in today's world. The move has also spiked the demand for Data & Business Analytics. Such professionals are hired to offer data-related suggestions and strategies, which can fill the gap between Business and Information Technology.
Roles & Responsibilities
Business Analyst

Financial Analyst

Crayon Data

Fractal Analyst

LatentView

Gramener

Mu Sigma
10. MBA in International Business
MBA in International Business are the professionals who are well-versed with abroad legislations and cultural differences. Due to this understanding, the demand for MBA in International Business remains popular.
Roles & Responsibilities
Manager Export

Manager International Business

Manager International Finance

Manager Logistics

Manager Imports
Now that you know the demand for MBA professionals, you must be proud of your decision to pursue a Master in Business Administration. To fulfill your dream, we have also sorted out one of the finest colleges in India. Both universities run the best online MBA Programs.
Manipal University has an excellent level of faculties and superior infrastructure. The University admits professionals. The chances of your vision are high. Manipal University offers various online MBA courses, like finance, marketing, HR, etc.
Admission Eligibility Criteria:
Bachelor's Degree from a recognised university

50% Percentage

A valid score on the aptitude test
Career options after post-graduation:
Economist

Human Resource Manager

Financial Analyst Manager

Marketing Manager

Entrepreneur

Operations Manager
Program Highlights:
Course Duration:

2-Years

Mode of Course:

Online
Program Fees:
Total Fees:

150,000

Fee Per Semester:

37,500
What future leaders, must have to offer the world is what Dr. D.Y. Patil Vidyapeeth teaches. The online MBA program delivers an excellent education that includes leadership skills, analytical thinking, and world entrepreneurship awareness.
The online MBA is specially designed for working professionals so that they can pursue it while working at their current job.
Admission Eligibility Criteria:
Bachelor's Degree from a recognised university

More than 50% percentage

A valid score on the aptitude test
Program Highlights:
Course Duration:

24 Months

Mode of Course:

Online
Conclusion
aro education's online MBA courses let you enroll in the course without any hassle. Go through the website and get in-depth details about the particular course. The course will make you a business leader and build professional skills. With the world-class infrastructure at the colleges and subject matter experts' guidance, stay assured with placements at your dream company.