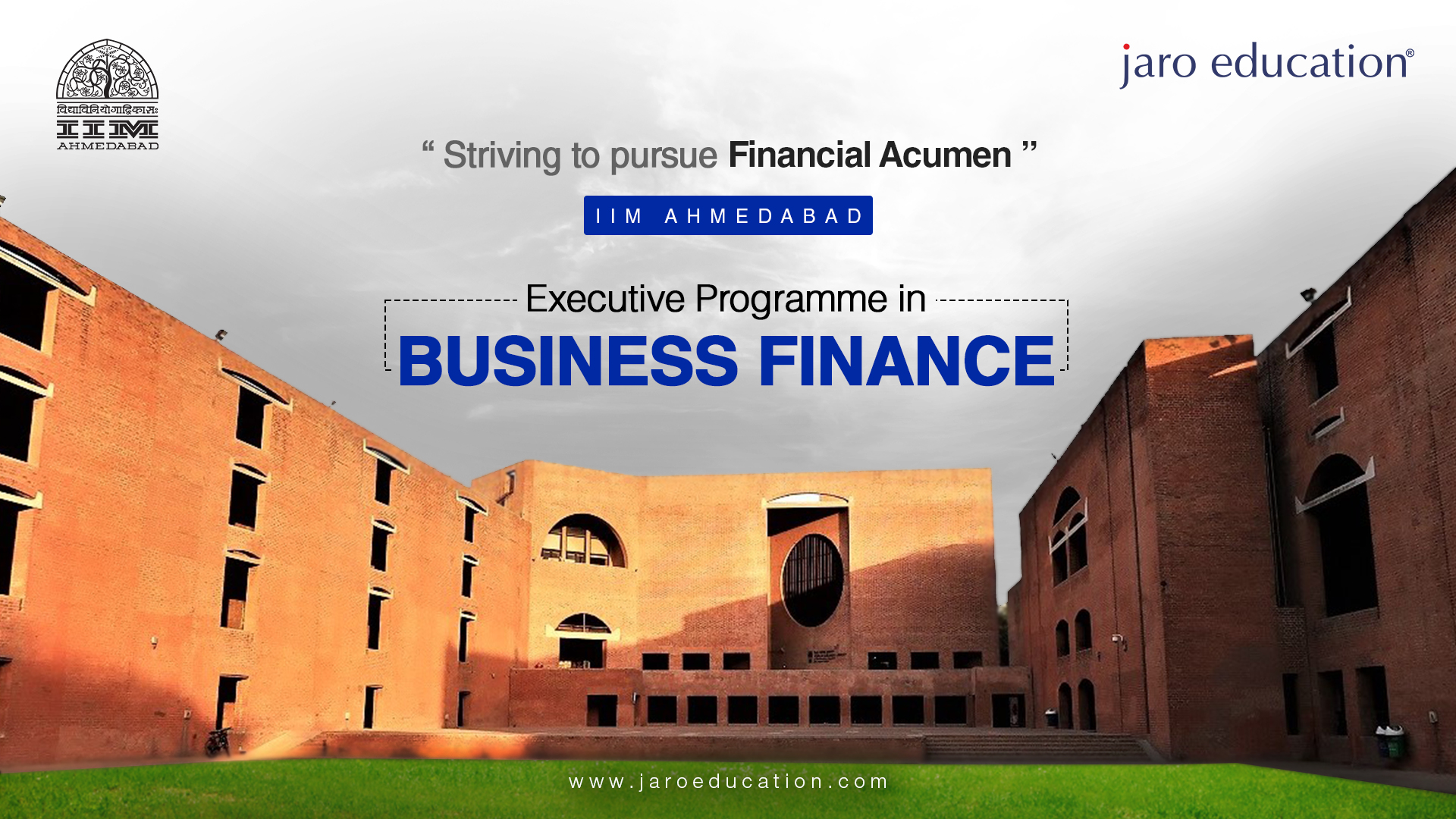 Introduction
As a business professional, once you've reached the mid-level of your career,  stagnancy starts to settle in. The reason could be the lack of prospective positions relating to your educational degree. So what can you do? Lots of candidates complete about 2 to 3 years of work experience and opt for Business Finance courses to widen their career scope. If the same thought has been playing on your mind, an Executive Programme in Business from an IIM Ahmedabad will prove to be a good choice.
Choosing the right Business Finance course can be tough when you have plenty of options to consider. Let us simplify the process for you by sharing what really matters in an Executive Programme in Business Finance and how you will benefit from it.
1. Widens your professional prospects: One of the topmost reasons why you should consider an Executive Programme in Business Finance. Finance is a complex field where dynamics keep changing with a blink of an eye. This course will not help you upskill as per the current industry requirements but also allow you to explore plenty of options in the same field.
2.  Makes you eligible for leadership positions: With a highly interactive curriculum, experiential and case study based learning and an emphasis on P & L Responsibilities Training, we ensure that the students opting for Executive Programme in Business Finance from IIM Ahmedabad graduate as future industry leaders. 
3. Opportunity to change a career path: This Executive Programme in Business Finance for working professionals gives you the opportunity to learn more about the different roles in your industry and find out where your true potential lies. By the end of this programme you will gain deeper insights on finance and accounting, which in turn would give you the edge over others in your industry.
You will be able to evaluate expenditures and contribute to cost-optimisation projects. 
4. Enhances your circle: It's always great to be in the company of like-minded peers. The enables peer networking at campus immersions wherein you get the opportunity to learn from your classmates and create successful connections.
5. Advance curriculum, learning outcomes, programme highlights: Executive Programme in Business Finance is meant for professionals with a certain level of experience in their respective fields so the curriculum definitely gives you an edge against other courses. This Executive Programme in Business Finance is for experienced individuals gives you skills required to attain senior management roles in companies. The programme will be extremely interactive with the usage of advanced technology. It will consist of a blend of faculty lectures, case- studies, assignments and quizzes. You will also receive a certificate of participation from IIM Ahmedabad by the end of your course.
If you've always wanted to explore higher education in Business Finance, this is your chance. Be the leader you've aspired to be and step forward in your career the smart way. Sign up with our Executive Programme in Business Finance from IIM Ahmedabad today!
Subscribe to our Jaro Education's blog and stay updated with the latest information.