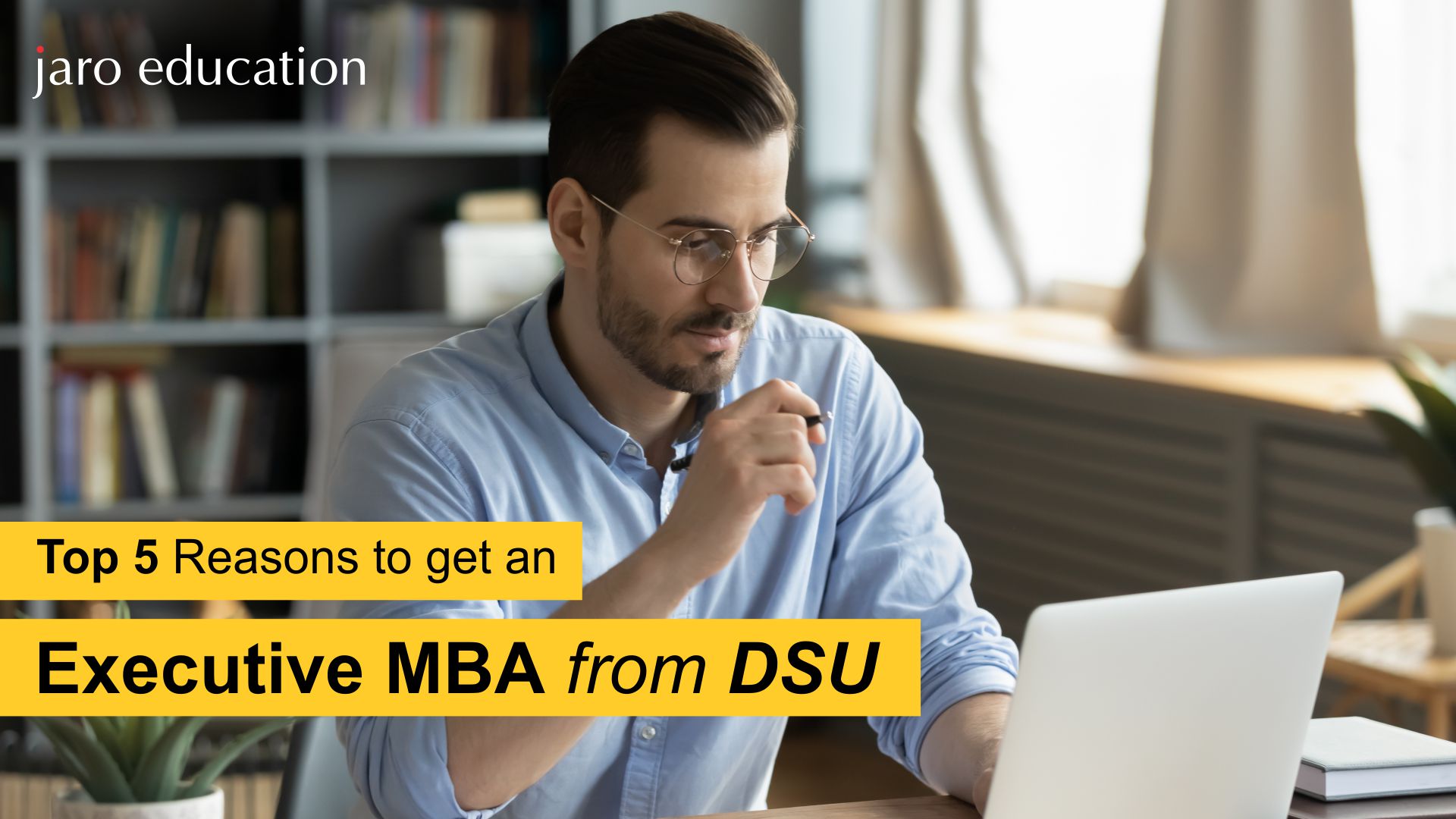 Top 5 Reasons To Get An Executive MBA From DSU
Introduction
After the pandemic, there has been a dynamic shift in the mindset and professional choices of today's youth. As per research conducted by Adobe, this year has been the era of the 'great reshuffle' or the 'great resignation'. In the month of April, about 4 million Americans decided to leave their jobs. And in July, the number of resignations still kept going up at a steady pace. A majority of the working class belonging to this category were the Millennials and the Gen-Z. The reason behind the young professionals and Millenials resigning isn't just the pandemic stress, it is also because most professionals don't land their ideal job. in the first attempt.
The study conducted by Adobe further stated that most of the Millennials and Gen-Zers, who quit their jobs didn't even have a backup plan, their only goal was to study and reskill. Professional education and upskilling have become a necessity for employees today. It helps them understand their strengths and weaknesses in a better way in order to chart out a clear career goal for themselves. An MBA Executive online program can help you in your journey towards becoming a skilled professional with a clearer mindset. And if your chosen MBA Executive online program happens to be from a well-reputed university, you're bound to learn and grow faster.
The Executive MBA Program by Dayananda Sagar University (DSU) is 17 month, flexible, Contemporary and Progressive Curriculum to suit the working professionals. This program offers flexible online classes and alternate weekend on-campus sessions that can be attended from remote locations too. Thereby assisting working professionals to scale up in their corporate roles at their own pace. Here are 5 reasons why you should attend this program.
Accelerated, interactive, self-paced learning: This UGC Approved program brings you the benefits of flexible online classes

. It gives you the flexibility to learn at your own pace through pre-recorded classes led by the instructor. You also get a chance to interact and connect with your instructors through online classes happening every alternate weekend. The

DSU Executive MBA

ensures that you get the best of both learning modes.

Get guidance from industry leaders:

This

Executive Online MBA in India

is one of the most highly recommended courses due to the expert faculty that leads you to each and every topic. With this program, you know that you're learning from the best industry leaders who've already sketched out every solution to the problems you might face in the same field. The

DSU Executive MBA

allows you to make efficient use of your time spent with the instructor.

Choose from 10 specializations:

Whether you want to enhance your career or switch to a new field that interests you the most, with the

DSU Executive MBA

you can get a chance to switch and re-skill. This UGC Approved

 course gives you 10 specializations to choose from so that you can take your career to great heights.

Contemporary and progressive curriculum:

After the digital era taking over the country by storm, every industry is now evolving at a speedy pace. In times like these, professional education also needs to be up to date with the current industry trends. The

DSU Executive MBA

presents students with a contemporary and progressive curriculum that enables them

 

to ace their

 

professional challenges with ease. Its cutting edge curriculum also comes with a unique pedagogy.

Capstone Project:

This interactive learning course also consists of a capstone project wherein everything you've learned during this intensive course will be tested and graded. Students will be given challenging topics related to their industry and would be asked to research, ideate and present their work in front of a panel of industry leaders. The effort you put into this project can also help you strengthen your CV. Nowadays, most potential employers are looking for smart decision-makers and problem solvers. Through this capstone project, you can ace your interviews by taking your potential employer through your thought process.
Your career is an important aspect of your life. Apart from being proud of what you do for a living and where you stand in your career, you should also be able to enjoy what you do. And that would only happen when you understand your industry, your role and your duties well and ace them with sufficient skills. The Executive MBA Program by Dayananda Sagar University (DSU) will help you attain a clear understanding of your strengths, weaknesses and career goals and also assist you in building the right skill to achieve success. Enroll now to save your spot!