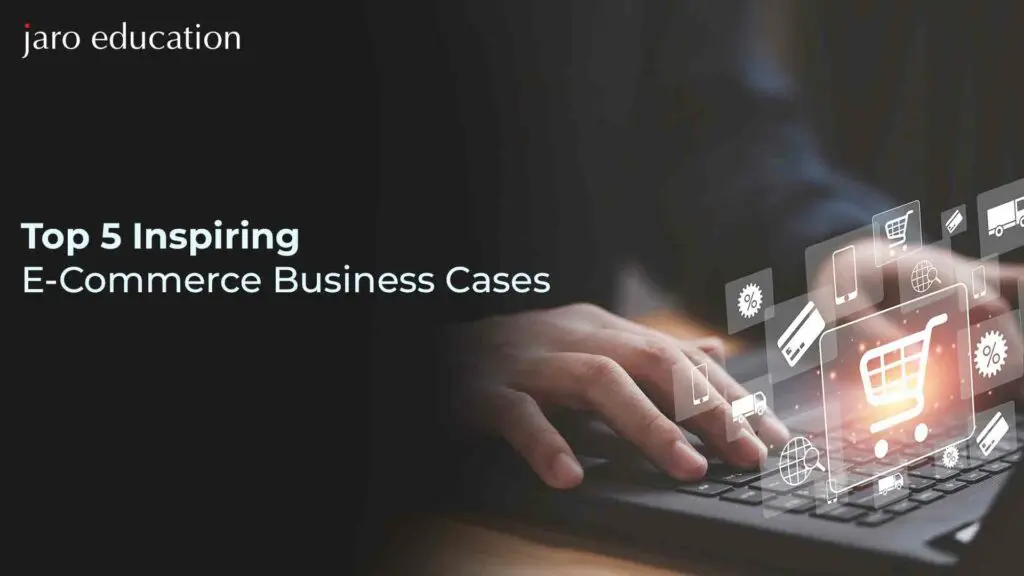 India's e-commerce sector has boomed recently, with a number of new startups and well-established companies revolutionising how consumers purchase online. These businesses have not only transformed how consumers purchase goods and services, but they have also encouraged numerous more businesses to enter the e-commerce market. 
This article offers the top 5 successful Indian e-commerce cases that have changed the game and raised the bar for the sector in this regard. These businesses, which range from online marketplaces to specialty retailers, have overcome a number of obstacles to establish a strong brand identity and provide excellent client experiences. We may learn more about the critical elements that influence success in the Indian e-commerce sector by examining their tactics and accomplishments.
Critical elements that influence success in the Indian e-commerce sector:
Case Study 1: Flipkart

One of the biggest online retailers in India, Flipkart was established in 2007 by Sachin and Binny Bansal. The business began as an online bookstore and then gradually broadened its domain in a variety of goods – including electronics, apparel, and household goods.

Its unwavering focus on client happiness is one of the main causes of Flipkart's success. Via a user-friendly website and mobile app, a variety of payment choices, and a strong delivery network, the company offered a seamless and personalised client experience.

The idea of cash-on-delivery was also introduced by Flipkart, which addressed the concerns of convenience and trust for customers who were hesitant to make online payments. Flipkart has established a number of milestones and won various awards for its unique business strategy and customer-focused outlook over the years.

Case Study 2: Myntra

Myntra is an online retailer of fashion and lifestyle products that have revolutionised the Indian fashion market with its creative thinking and dedication to the customer experience.

Offering a large selection of reasonably priced, fashionable products with an emphasis on customer preferences and personalisation has helped Myntra stand out among rival retailers. The business has also made use of technology to offer features like chatbots for client help, customised recommendations, and virtual try-on.

Myntra rapidly responded to the COVID-19 outbreak by starting projects like virtual fashion shows and contactless deliveries. It also collaborated with local manufacturers to make face masks and other necessary products.

Several honours and awards have been given to Myntra in recognition of its success, including the title of Most Admired & Valuable Power Brand in India in 2020.

Case Study 3: Nykaa

Nykaa is an online retailer with headquarters in Mumbai that focuses on health and cosmetic supplies. The company's distinctive value proposition, which includes a large selection of products from both domestic and foreign brands, low pricing, and a seamless customer experience, is responsible for its success.

With a focus on social media and influencer collaborations, Nykaa has made significant investments in marketing and branding. Nykaa's strong Net Promoter Score (NPS), which is among the highest in the e-commerce sector at 70, demonstrates its dedication to client pleasure. The valuation of Nykaa was over $1.2 billion in 2020, and it has aspirations to increase its product lineup and retail presence over the next few years.

Case Study 4: Zomato

Zomato, an Indian website for finding restaurants and online meal delivery, was established in 2008.

Focusing on offering a seamless user experience was one of the primary techniques that helped Zomato stand out in the congested meal delivery business. This was accomplished through several strategies, including a user-friendly smartphone app, various payment choices, and a strong delivery network that provided prompt and secure meal delivery.

The business developed its international operations to reach new consumers and diversified into new areas by entering cloud kitchens and grocery delivery.

Zomato has received various honours and recognition for its accomplishments in the meal delivery and restaurant discovery industries, including being selected as one of the most innovative businesses in the world.

Case Study 5: Paytm

Vijay Shekhar Sharma established the digital wallet and e-commerce platform Paytm in 2010. The business began as a platform for cellphone recharges and bill payments but eventually broadened its offerings to include online shopping, flight and hotel bookings, and investments in digital gold.

Focusing on cashless transactions is one of Paytm's primary business strategies, which is especially important in a nation where a substantial portion of the populace lacks access to banking. Apart from that, several business and governmental organisations have also acknowledged Paytm's performance.

To create a business like these and set an example for many upcoming business in the market, consider enrolling yourself in Hybrid PGDM – WeSchool. It will help you become a leader who can articulate worthwhile concepts, create solid business philosophies, and handle business challenging situations.

Over the past ten years, the Indian e-commerce sector has experienced enormous growth and innovation, with a number of businesses making their mark on the international scene. The top 5 successful Indian e-commerce companies—Flipkart, Amazon India, Myntra, BigBasket, and Paytm—serve as illustrative instances of how innovation, customer attention, and technology can propel success in the sector.

These businesses have overcome many obstacles, such as fierce competition and regulatory barriers, and have become market leaders in their own industries. Their success has been largely attributed to their capacity to change with the market and innovate, as well as to their unwavering commitment to client satisfaction.