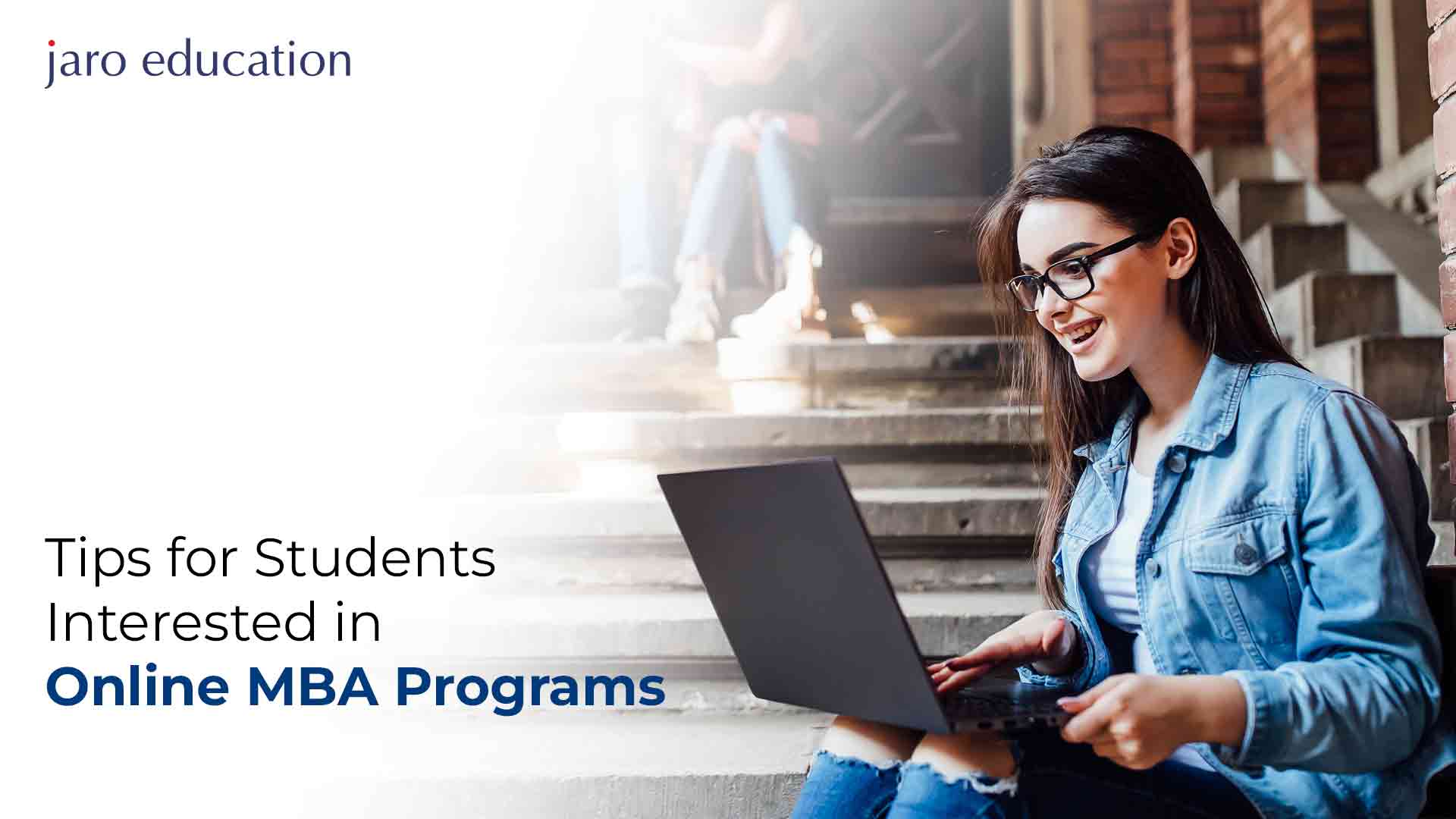 There are a lot of factors to consider when deciding whether or not to pursue an MBA. But if you're reading this, you've probably already decided that an MBA is a right choice for you. Now, the next step is to decide which type of MBA program is right for you. One option that is becoming increasingly popular is the online MBA. Online MBAs offer a lot of flexibility and can be a great option for busy professionals or those with family obligations. In this blog post, we'll give you some top tips for students interested in online MBA programs.
Find Out about the University's Reputation
You must research the reputation of any online MBA course and school before enrolling. A school's reputation can impact your future career prospects and earnings potential. The better the reputation of the school, the more likely you are to be hired by a top company and earn a high salary.
Know about its Accreditation
Accreditation is important for two reasons. First, it ensures that the MBA program you are taking is valid and will be recognized by employers. Second, it assures that the credits you earn can be transferred if you decide to pursue a different degree later on.
Several regional and national organisations accredited MBA programs. The most well-known and respected organisation is the University Grants Commission (UGC).
Therefore, when researching online MBA programs, make sure to check out both the school's overall accreditation as well as the specific accreditations held by the MBA program itself.
Check if it Offers Specialisation
When considering online MBA courses, it is important to check if the program offers specialisation in an area of interest. Many online MBA programs offer concentrations in specific areas such as finance, marketing, and supply chain management. The specialisation can help students focus their studies and prepare for a specific career path. Some programs also require students to complete a capstone project or internship related to their chosen concentration.
Research the Eligibility Criteria
To be eligible for an online MBA program, students must first meet the admissions requirements of the school they are interested in. Most programs require that applicants have at least a bachelor's degree from an accredited institution, although some schools may require additional coursework or work experience. Many online MBA programs also require that applicants take the Graduate Management Admission Test (GMAT) or a similar exam.
Once students have met the admissions requirements of their chosen school, they will need to research the specific eligibility criteria for the online MBA program they are interested in.
Make Sure the Course is Completely Online/Remote
While there are many benefits to pursuing an online MBA in India, such as flexibility and convenience, it's important to make sure that the program you choose is 100% online/remote. This way, you won't have to worry about travelling to campus or attending any in-person classes.
Additionally, you'll want to make sure that the curriculum for the course is entirely online/remote as well. This way, you can be sure that you're getting the same high-quality education as your peers who are taking the course on campus.
Learn More about the Faculty
The faculty who teach in online MBA programs are experienced professionals with a wealth of knowledge to share. Many of them have worked in the business world and have real-world experience to share with their students. They are also familiar with the latest trends and technologies in the business world and can offer valuable insights into how to succeed in today's competitive marketplace.
So when you are considering online MBA courses, take the time to learn more about the faculty who will be teaching your courses.
Find Out if the University Offer Scholarships
Many students don't realise that there are a number of different scholarships available to those pursuing an MBA, and as a result, they miss out on the opportunity to receive financial aid.
There are a number of different places to look for scholarship information. The first place to start is with the university's financial aid office. They will be able to tell you what scholarships are available and how to apply for them. Additionally, there are a number of websites that provide information on scholarships for MBA students, such as Jaro Education.
Explore their Placement Support Program
While considering online MBA courses, one of the things you'll want to look into is the placement support program. This can be a great way to get help with finding a job after you graduate. Here are some tips for students interested in online MBA programs:
– Find out what kind of placement support the program offers.
– Find out what percentage of graduates from the program have been able to find jobs after graduation. This can give you an idea of how successful the placement support program is.
– Talk to current and former students for some first-hand insight into the placement programme.
Dr. D. Y. Patil Vidyapeeth, Pune (Deemed To Be University) – Centre For Online Learning – Online MBA Program
A program that combines the above-mentioned qualities is the Online MBA program offered by Dr. D. Y. Patil Vidyapeeth, Pune. This UGC-accredited programme aims to holistically nurture students to become leaders in their respective corporate fields. Apart from interactive classes with experienced faculty, the programme also features guest lectures from industry experts and icons to further educate and motivate the students. Enrol today in one of the best programmes for distance learning MBA in India.
Manipal University Jaipur – Online MBA Programme
With a rigorous pedagogy featuring practical case studies, a UGC certification, and an excellent opportunity to interact and network with students and industry mentors, the online MBA program offered by Manipal University Jaipur is one of the best in the country. Enrol in this course today to learn from the best at your own convenience.
Conclusion
If you're a student considering an online MBA program, we hope these tips have helped get you started on your search. With so many programs available, it's important to do your research and choose the one that's right for you.