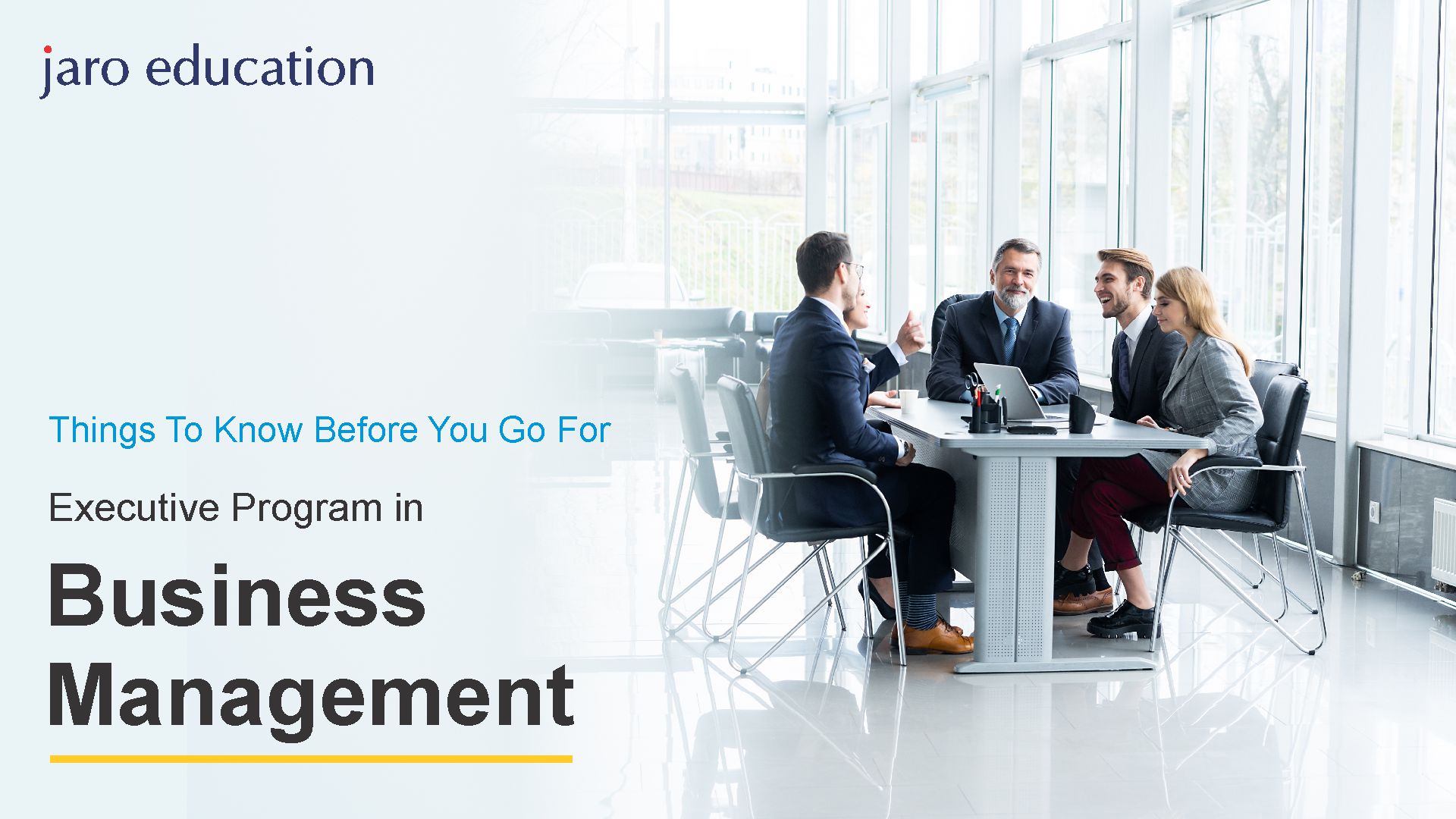 The Executive Program in Business Management has become highly relevant for managerial roles in companies. It helps shape world leaders and managers. IMT Ghaziabad provides the best Business Management Courses in India for professionals looking to climb the organizational ladder of their professional careers. IMT Ghaziabad is one of the Top Ranked Business Schools in India. Executive Program in Business Management – IMT Ghaziabad helps them become more experienced and boosts their growth.
One of the most famous programs is the Executive Program in Business Management. It is highly in demand, and professionals opt for Business Management Courses. It focuses on providing business management skills to professionals. The duration of the Business Management Course is 11 months. This interdisciplinary program's coursework includes Quantitative Techniques in Business Decision, Strategic Management, Marketing Management, etc. The program features the D2D mode for the convenience of participants.
Highlights of Executive Program in Business Management: 
The highlights of the Executive Program in Business Management are as follows: 
Alumni Status of IMT Ghaziabad
IMT Ghaziabad provides the best Online Business Management Courses for young professionals to excel in their careers. IMT Ghaziabad is also considered one of India's top business schools that allows professionals to get an alumni status of the IMT Ghaziabad. Many companies instantly hire alumni of IMT Ghaziabad, considering their status in professional education. 
D2D stands for Direct to Device. The business management online courses allow professionals to learn directly from their devices. D2D learning allows professionals to learn from anywhere in the world and provides them with accessibility to study while working simultaneously. Online Business Intelligence Courses help professionals gain experience while working in a company. The courses don't restrain them from working, which is a massive advantage of D2D learning at IMT Ghaziabad. 

Case Study Based Learning
IMT Ghaziabad provides case study-based learning for the professionals to learn new things through case studies. Case studies focus on solving the situation from scratch. It helps them understand the process of a problem and identification of the possible solutions for the same.
Pedagogy based on Simulations and Experiential Learning
Another highlight of the Executive program in Business Management is a pedagogy based on simulations and experiential learning. Experiential Learning helps professionals engage in the learning process to learn concepts/topics by doing them in the real world and reflecting on their experience. It means observing, analyzing, synthesizing, and executing the learnings. It helps professionals to explore real-world opportunities.
Industry Oriented Curriculum
IMT Ghaziabad offers various certificate programs in the business, including business management. The program is designed critically, keeping in view the industry-related needs. It provides an industry-oriented curriculum that challenges professionals to develop their practical, social, and intellectual skills in a holistic way based on socially responsible behavior, leadership, and lifelong learning. It helps them become more realistic and adapt to industry-oriented growth.  
Having an executive degree in Business Management in a Resume can help you land various job opportunities in the industry. Updating the resume makes your resume look good and experienced and shows that you are a perfect fit for the managerial role as you already hold a degree in the same field. Adding IMT Ghaziabad to your resume makes the resume look more attractive and gives you an edge over other candidates. 
After completing the course, you can apply for higher managerial and leadership roles in marketing, general management, sales, finance, and business development. All the professionals must have experience of 2 years and a graduation degree to be eligible for the business management course. The duration of the Executive Program in Business Management is 11 months. 
The Business Management course is one of the most popular courses at IMT Ghaziabad. Many professionals and individuals opt for the course because it helps experienced individuals grow in their professional careers faster. The Business Management course also helps professionals develop managerial skills, strategic thinking, business acumen, and people skills that further help them in their corporate or business journey.