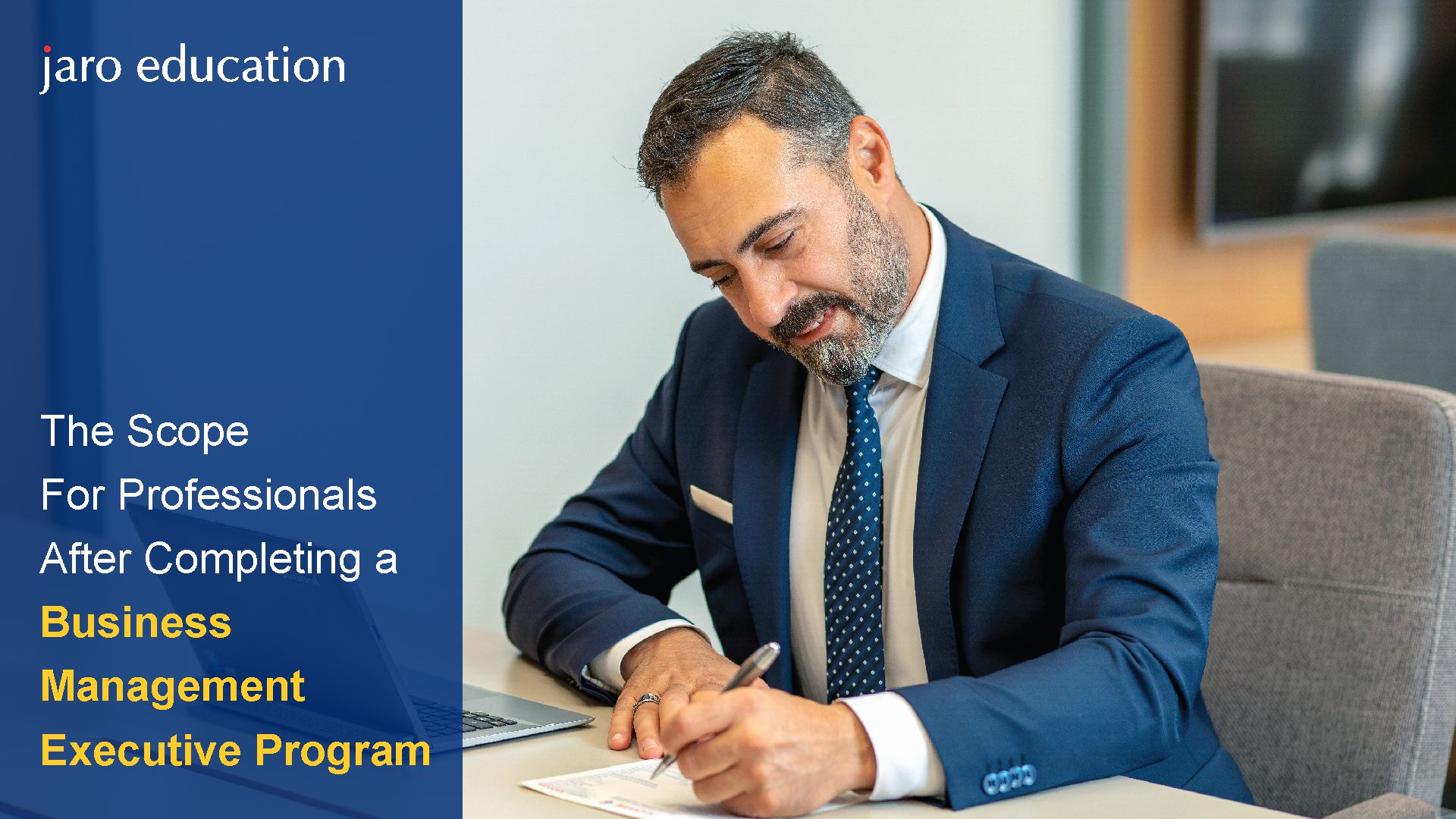 All companies, regardless of size, want to run their business profitably, which requires the operations to be carried by skilled professionals. Management is the center of any organization, a career in the same is quite desirable for young graduates. Pursuing various courses related to management equips candidates with the skills and knowledge required to face challenging situations in the corporate world efficiently. Their position in the organization can be strengthened by enrolling in Business Management Courses. Read on to know the scope of professionals after completing the course.
Scope for professionals after completing business management courses in India:
An Executive Program in Business Management will equip candidates to explore diverse career options. The program offers different subjects, and choosing any of them can ensure a rewarding career. Here are some of the popular choices that one can opt for:
Marketing Manager

– Advertising and strategy formulation are the main aspects required for widening the public reach of any firm. The position involves implementing services and delivering a company's products to the market.
Business Analyst

– This involves analyzing the needs of an organization and providing solutions in a cost-efficient way through the use of the latest tools and technologies.
Administrative Manager

– They ensure smooth business administration for running the business in an organized way. Organizing, planning, implementation of administrative systems, and staff supervision are the primary functions in this job role.
Finance Manager

– Managing the financial assets of a firm is a crucial aspect of any organization that focuses on revenue generation and ensuring profitability. Clients get advice on all money matters in various situations by the financial adviser as they deal with the issues of organizations, partners, and individuals.
Human Resource Manager

– This involves the management of the workplace environment, people, and work culture, for a smoother functioning to meet the desired goals within the deadline. Some of the main functions of a human resource manager are training, management, compensation, benefits, grievances, recruitment, and others.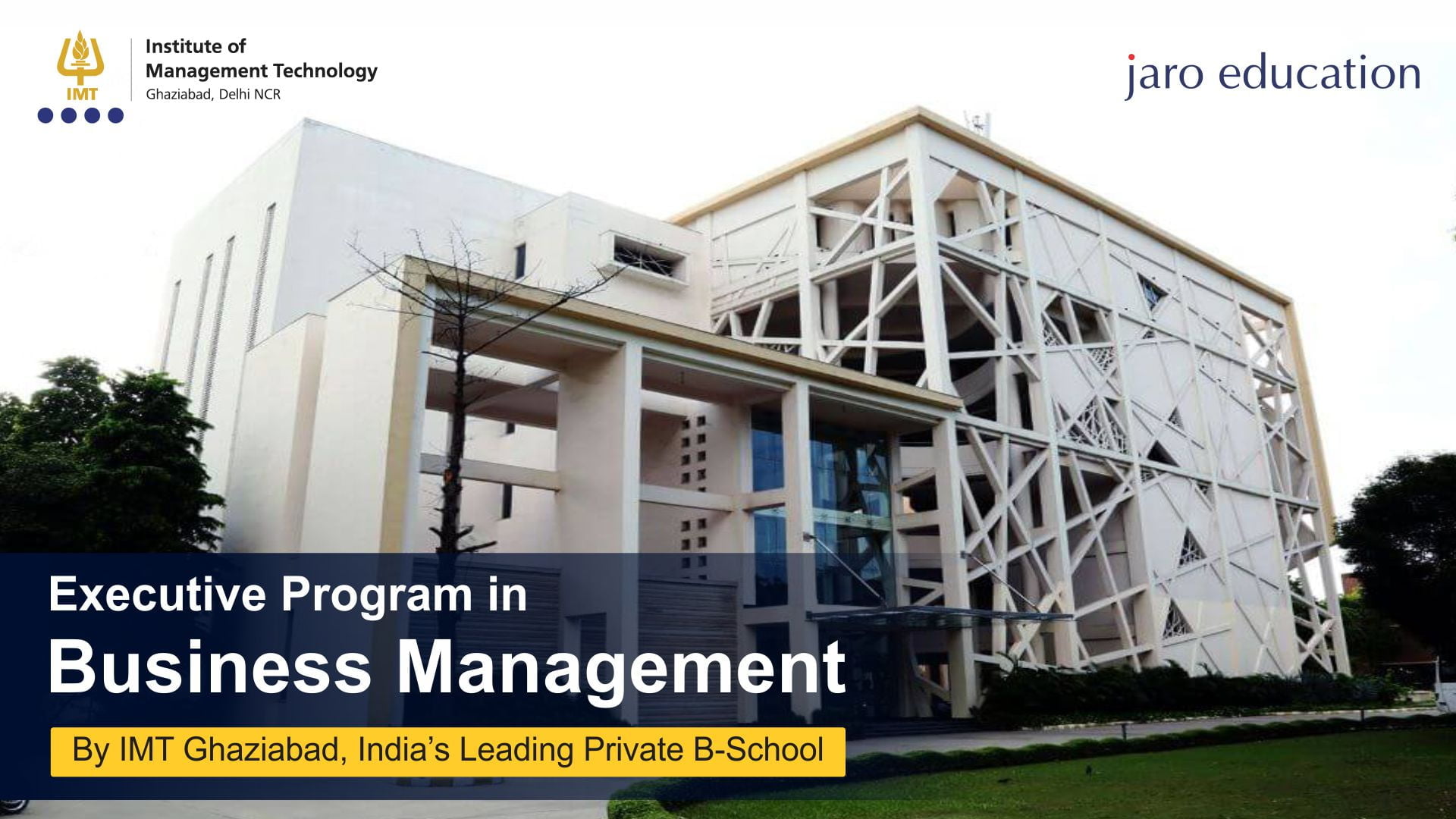 Operations Manager

– Controlling and designing the production process, redesigning the operations while producing goods and services come under this job role.
Investment Banker –

An investment banker is responsible for raising capital for an organization by closely working with financial institutions. Some government firms also recruit banking management personnel who deal with an organization's finances, such as taxation, investment, fund management, seed funding, and others.
IT Manager

– An IT manager carries out the technical aspects of an organization, their implementation, and maintenance. They deal with the technical processes and resolve glitches.
Product Manager

– A product manager deals with and manages new products developed in a firm. Industrial processes, planning, and control come under the purview of production management. It intends to ensure smooth transactions at each step.
Management Consultant

– An organization's performance and efficiency is enhanced by analyzing the existing issues and then resolving them in a planned way. This is the function of a management consultant.
Inventory Manager

– Stocking the goods, managing and maintaining them is the main focus of this role.
Conclusion:
There are numerous sectors in the management domain, and each sector provides a large number of career opportunities upon completion of the Online Business Management Courses. Therefore, while enrolling for the course, it is always recommended to opt for renowned institutes such as the Executive Program in Business Management – IMT Ghaziabad. This can significantly boost a candidate's chances of landing high-profile management roles in finance, marketing, human resources, operations, etc.
Are you a working professional but have no time to enroll in a full-time management course? Take your career to the next level by enrolling in the 11 month Executive Program in Business Management at IMT Ghaziabad to enjoy numerous benefits.