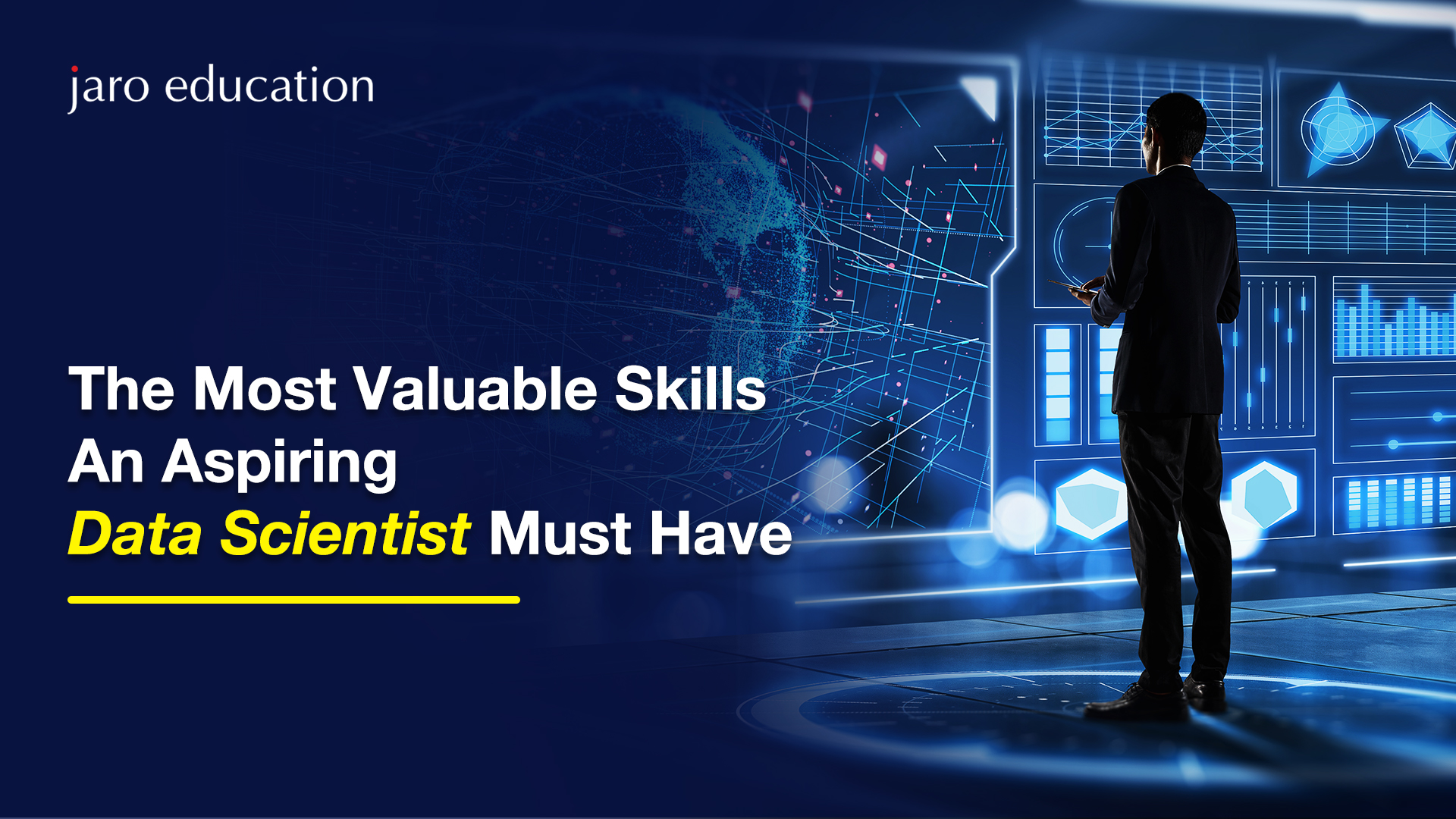 Introduction
The role of a data scientist is to analyze and compile sizable data sets. They combine their knowledge of computer science, math, and statistics to study the data and organize it in a usable way for creating effective business solutions. The data scientist performs multiple tasks right from gathering, processing, and later interpreting handy data. All the data modelled by a data specialist is validated, complete and accurate. 
Data analysts are among the most employable and money-making personnel across the globe. Are you looking forward to kick-starting your career and landing well-paying jobs as a data scientist? Register for the Master of Science Degree Programme in Data Science extended by IU International University of Applied Sciences to get going towards a fulfilling and well-paying career.
What are the Most Valuable Skills for a Data Scientist?
To become a successful data scientist, you need to have a good understanding of some skills to excel in your career. Masters in Data Science imparts these skills to its students to equip them with all they need. Some of the most valuable skills for a data scientist are: 
Command over mathematics and statistics

: Strong math and statistics concepts lay the foundation of a good data scientist. Therefore, having a good command of these subjects is crucial for building a career in the field. The

Master of Science Degree Programme in Data Science

skills the students in various statistical approaches, including maximum likelihood estimators and indicators and mathematical concepts, such as calculus and linear algebra, to guarantee success in the data science career. 

Analytical and modelling skills

: The data can be fruitful only when analyzed and modelled well. A data scientist should be capable of running tests, analyzing data, engaging in critical thinking, and providing fresh insights beneficial for the business.

Master of Science Degree Programme in Data Science

teaches the students analytical and modelling skills to enhance their performance and develop the potential of predicting the possible outcomes. 

Machine learning techniques

: Though this isn't the primary concern for a data scientist, it holds a significant role. Employers look for familiarity with machine learning methods like logistic regression and decision trees.

Master of Science Degree Programme in Data Science

equips the students with the necessary knowledge in machine learning techniques, taking the students to the highest level of expertise. 

Programming knowledge

: Data analysis is helpful only if the theoretical knowledge and understanding get converted into practical applications for which one needs strong programming skills. Employers are on the lookout for people well versed with the programming languages like Python and R, and object-oriented programming and flow control statements.

Master of Science Degree Programme in Data Science

imparts these skills to outshine in the professional realm. 

Data visualization

: Data visualization is an integral part of the workings of a data scientist since the understanding of data is redundant if not simplified into compact comprehensible data. Employing various visual aids like charts and graphs makes it more digestible for other workers.

Master of Science Degree Programme in Data Science

teaches its students to effectively present data in the best possible way. 

Business acumen

: Data research can be helpful only when the data scientist understands the targets of the business, the objectives, and the goals. After analyzing the data, it is essential to propose solutions for meeting the business goals in cost-effective and easily implementable ways. The

Master of Science Degree Programme in Data Science

helps create this balance between business acumen and data science expertise.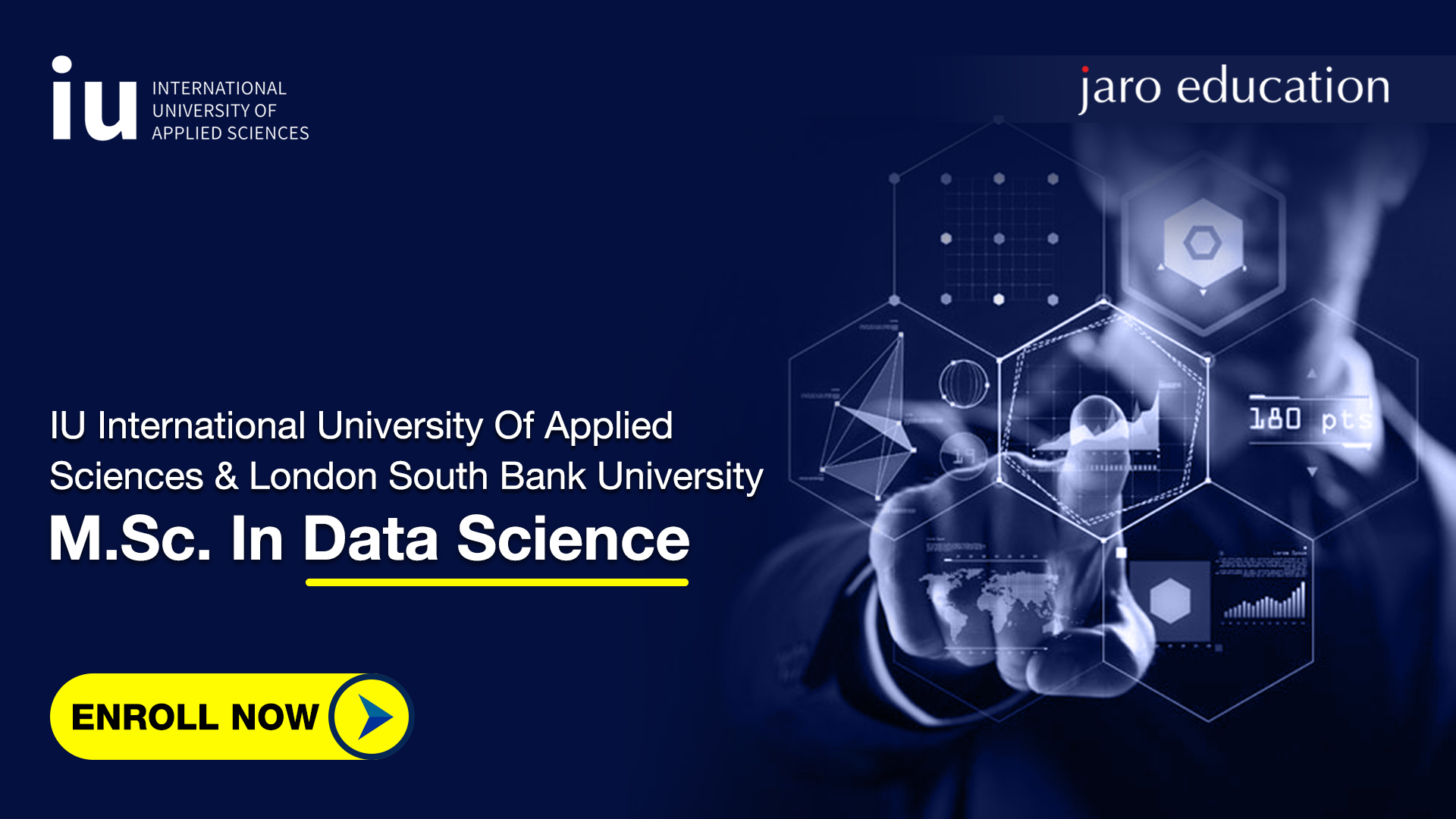 Besides all these primary skills, having good communication skills is a mandatory requirement for a data scientist. It is necessary to have the ability to communicate with the team to build a concrete search analysis and with the leaders to engage in developing business strategies. Any data studied well but presented poorly fails to do the trick. 
Even though the tasks demanded of a data scientist might appear difficult at first, proper training can equip students to perform without any huddles, leading them to excel. Master of Science Degree Programme in Data Science offered by IU International University of Applied Sciences vouches to train the students in all the directions needed to become successful data scientists. Along with preparing the students in the technical aspect, the also teaches the future employees to successfully communicate their findings with the stakeholders.