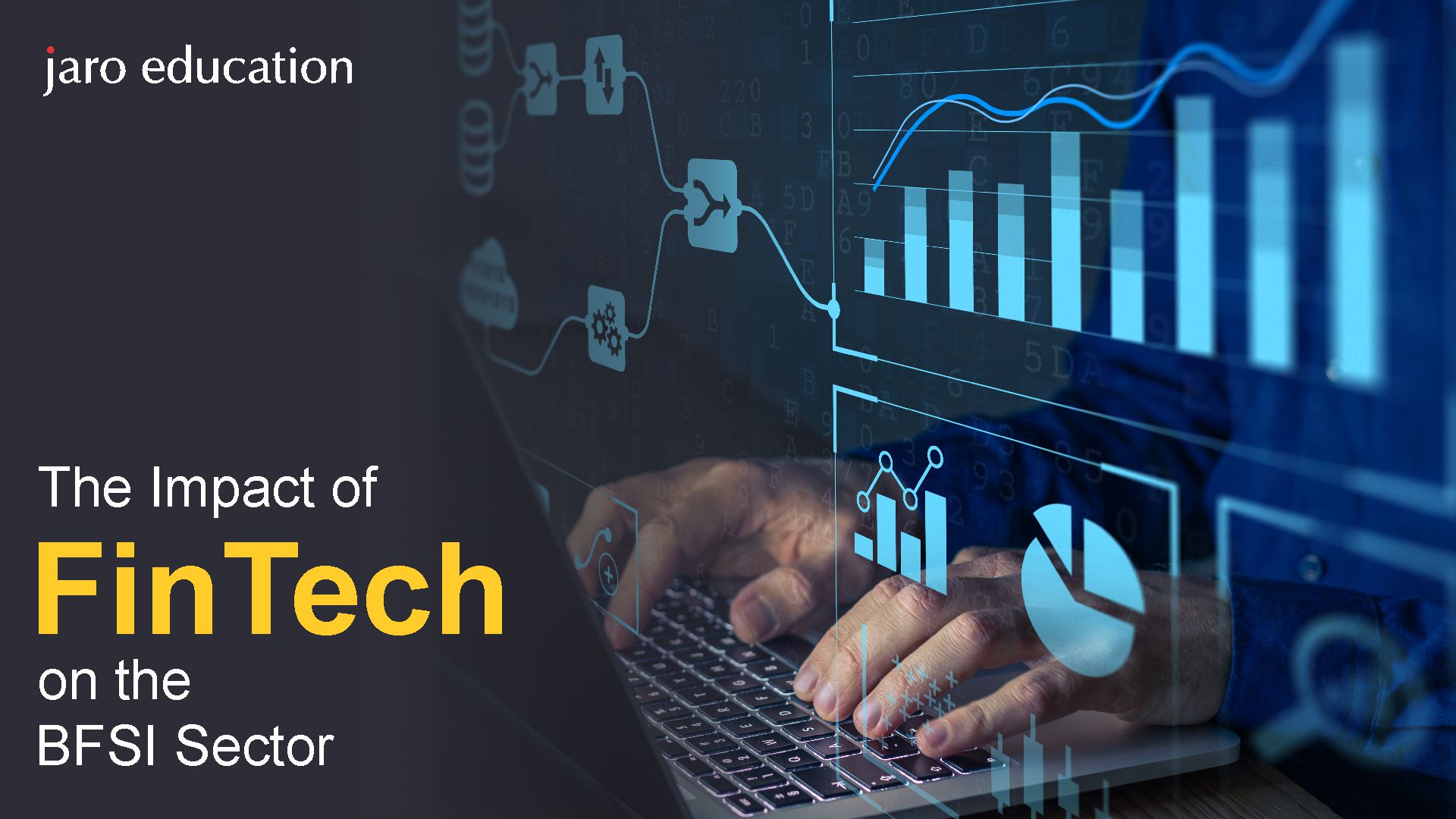 Gone are the days when brick-and-mortar banks dominated the financial market. FinTechs are paving their way for non-conventional banking, and they are here to stay. The focus is on customer convenience and affordability. Apart from the urban population who are well-versed with the banking ecosystem, FinTech has been a major push towards banking with the unbanked population and increasing the accessibility of banking and allied services in remote and rural areas. 
Everything's on mobile now! Let's have an in-depth understanding of the changing scenario propelled by the FinTechs.
The Impact – Changing the Industry Prospects
One of the major reasons for FinTechs rising is the technology they put into play to increase their reach, derive meaningful conclusions from the vast ocean of data, and leverage those conclusions through value addition and personalization. This tech-savvy generation is no longer standing in line for banking services. The ball is in the bank's court, and they are compelled to change their age-old services and redefine how they serve their customers. Talking about the Banking, Financial Services, and Insurance (BFSI) sector, the following major revolutions were witnessed after the emergence of FinTechs:
Banking:

FinTechs made everything online! Soon a time will come when no one will have to stand in queue for everyday banking services. Getting a loan used to take months. Banking services have become time-efficient, faster, and convenient to avail of. Even credit cards are a part of this revolution led by FinTechs. For instance, Cred has been digitizing the way people make credit card payments helping them save a ton of extra costs and making them aware of the hidden charges.
Insurance:

The insurance sector is witnessing a rise, especially after the COVID-19 crisis. This marks the rise of InsureTechs, revolutionizing insurance services. Now, insurance is not limited to covering uncertainties but is more oriented towards health protection and protection. Apart from coverages, new-gen health insurance companies focus on routine health checkups, lower premiums for high coverage, AI and chatbot support, free medical consultancies, etc.
Stock Broking:

The stockbroking arena saw a significant change with online booking platforms. Earlier, to open a Demat account, visiting the stock broker's office was not a choice but a necessity. However, the rise of online stockbroking platforms brought Indians to the stock market and inculcated a habit of investing.
Payment Systems: Indians parted ways with erstwhile banking and payment systems, and UPI is the new reality. What was earlier driven by cheques is now driven by QR Codes and UPI IDs. Talking about volumes, the calendar year 2021 saw 3800 crore UPI transactions that amounted to Rs. INR 73 lakh, reported The Times of India. Apart from being a predominant payment method, it outperformed card transactions by approximately eight times.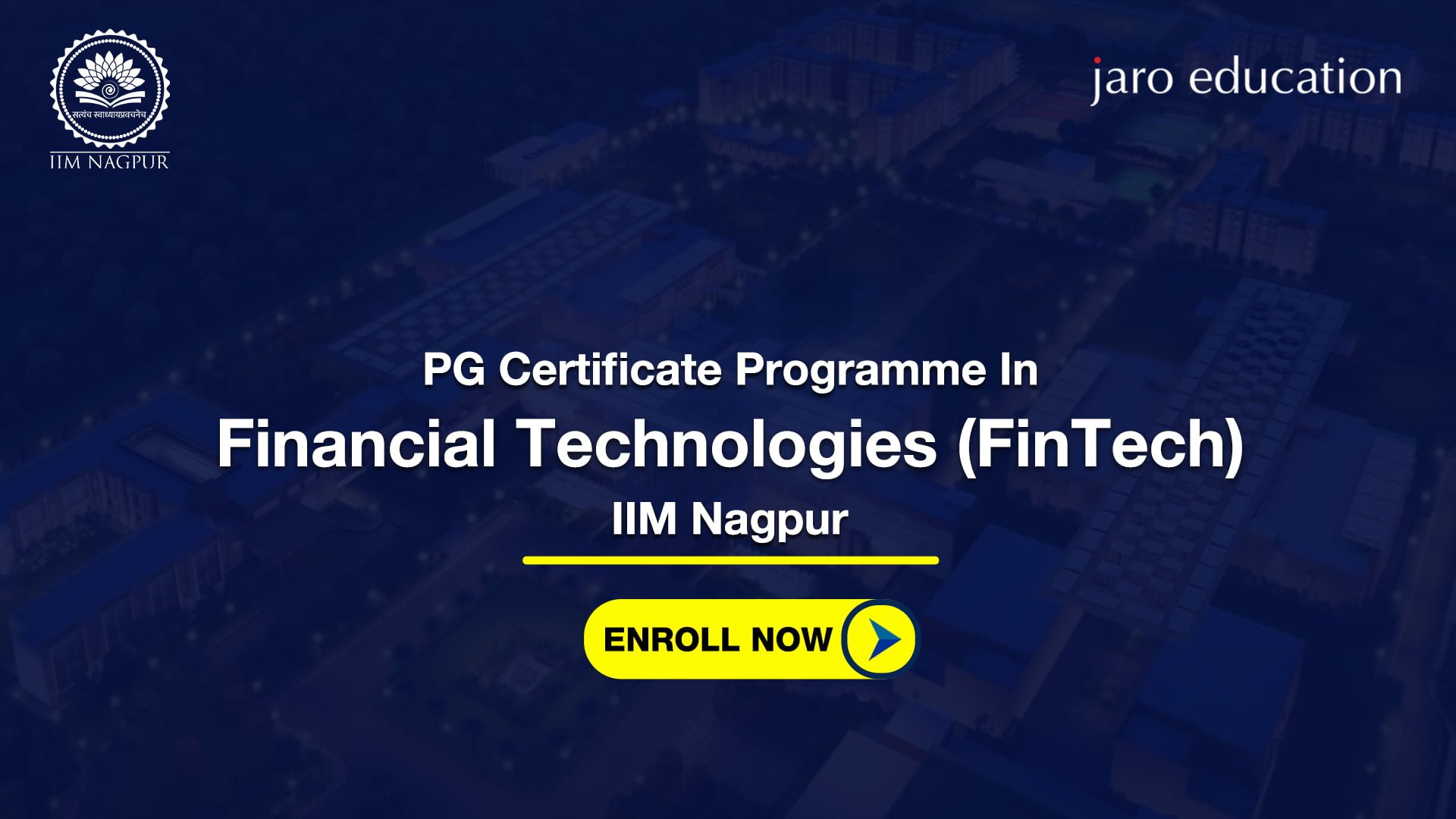 How to Learn About Financial Technologies?
If you are excited about FinTechs and see the potential, it's a wonderful time to learn, execute and grow. FinTech is here to stay! However, it's always wise to have a thorough knowledge of the field you wish to enter. FinTech courses can help you gain a thorough understanding of the FinTech ecosystem. Even if you apply to work in a FinTech to gain practical insights, a FinTech certification can give you a head start in your journey.
Best FinTech Courses in India
FinTech online courses can help you gain deep insights into the comfort of your home. PG Certificate Programme in Financial Technologies (FinTech) by IIM Nagpur is one of the preferred FinTech courses among FinTech enthusiasts looking towards deep learning in this sector. Key highlights of the course include:
Uncovering the new age tools and technologies viz. Cryptocurrency, Blockchain, Artificial Intelligence, Machine Learning, etc.

Learnings about multiple pedagogical models

Implementation strategies for FinTechs

Case discussions, projects, assignments, term papers take learnings to a whole new level

Payment Systems

InsureTech

Wealth Management

FinTech Regulations
And a lot more!
Get excited about a whole new learning experience!
Frequently Asked Questions
What qualifications do you need for FinTech?
Formal education can give you an upper hand in understanding the FinTech domain. 
What should I study for FinTech?
To study FinTechs, you can begin with financial journals and current affairs. To gain deep insights and thorough learning experience, you can enroll in

Fintech Certification

Courses like PG Certificate Programme in Financial Technologies (FinTech) by IIM Nagpur. This allows you to meet and interact with like-minded people and learn from the pioneers of this industry.
How do I start a FinTech career?
Starting a career in any field requires learning and knowledge in that field. Study how FinTechs operate, how they transform the BFSI landscape, and what lies in the future. Then you can opt for formal educational

FinTech Courses

for a deep dive into the domain.
Is FinTech a good career?
The answer to this question lies in the numbers. The current valuation of the FinTech market is $31 Bn, which by 2025 is expected to grow to $84 Bn at a whopping CAGR of 22%. It's not just a career but an opportunity to change the way people finance.