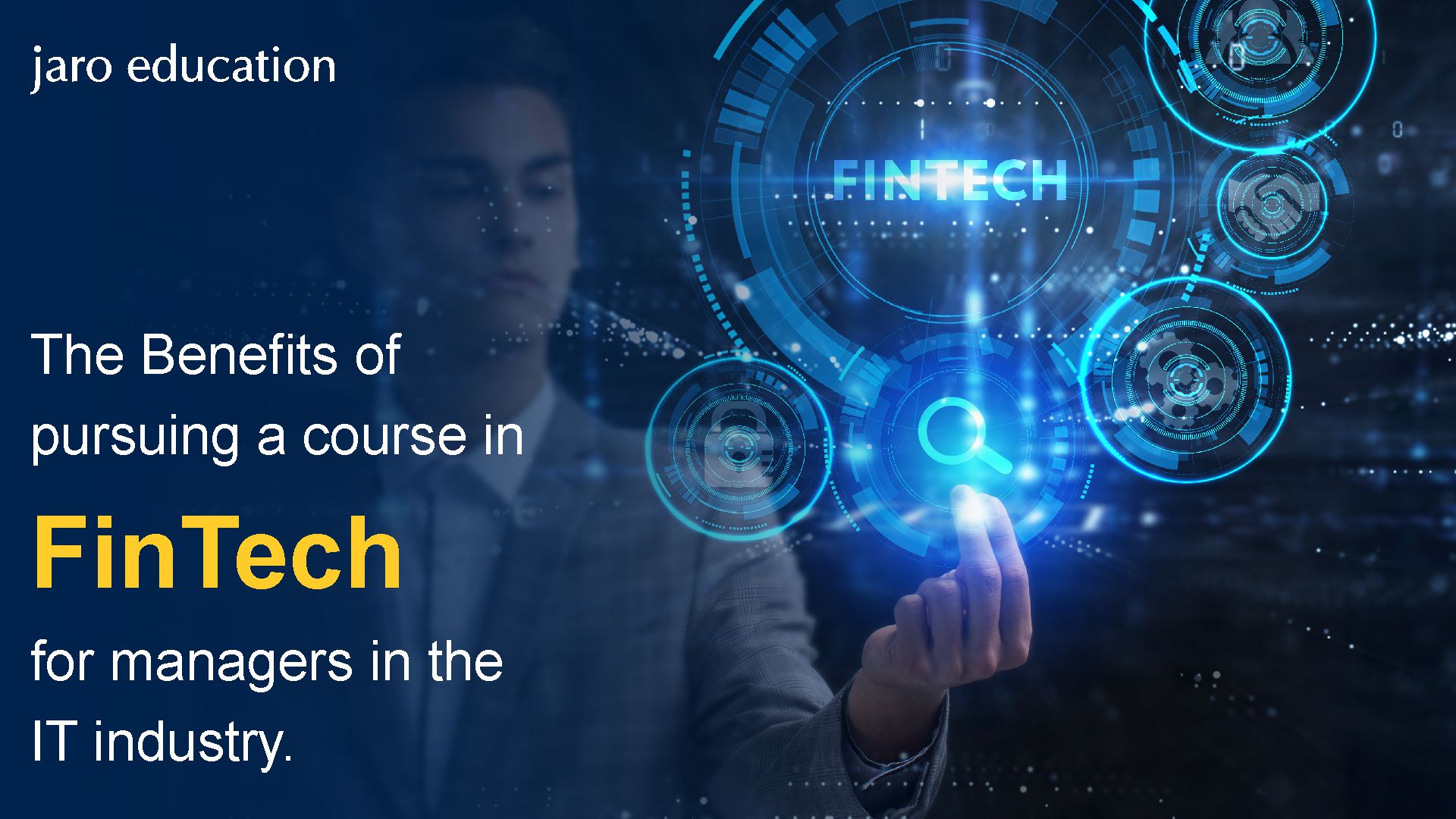 Financial technology uses technological innovations to make financial services better and more efficient. This industry is growing at a fast pace. Lately, it has been garnering a lot of attention for the lucrative career opportunities it has to offer. Most FinTech job roles require the candidates to understand the latest technologies and how they can use them in the finance sector. Therefore, it is an excellent field for IT or tech professionals who wish to work in a dynamic industry offering high growth potential. If you're a techie, pursuing courses in Financial Technology can help you get a deeper insight into the several aspects associated with this field. In addition, it will equip you with the right set of skills, knowledge, and exposure to deal with the intricacies of the job requirement.
If you're an IT professional and wish to make a flourishing career in this industry, getting a FinTech certification will benefit you in more ways than one.
Pursuing financial technology courses will introduce you to all the latest technologies used in the FinTech industry. You will get hands-on experience using them and learn various other core skills related to this field. In addition, a good course will offer you global exposure while familiarizing you with the latest industry trends.
The FinTech industry is quite competitive due to continuous technological disruptions and ever-changing consumer expectations. Not many people are skilled in handling the dynamic nature of this field. With a FinTech certificate, you will be well-armed to deal with the problems, technical demands, and lead from the front. You will have the edge over your counterparts.
A FinTech certificate course is a perfect boost for your career as a tech professional. It will help you propel your career growth and confidently follow your professional endeavors. Not just that! It will add significant value to your resume and bring more credibility to your work profile. So whether you're an experienced professional looking to upskill or a fresher wanting to kickstart your career, pursuing a course in FinTech will be a good choice.

Be at the Forefront of Innovation
It is a rapidly evolving industry embracing all the latest innovations to improve financial services and customer experiences. You can be at the forefront of these innovations by getting a FinTech certification and starting your professional journey in this sector. You can work towards bringing about these advancements.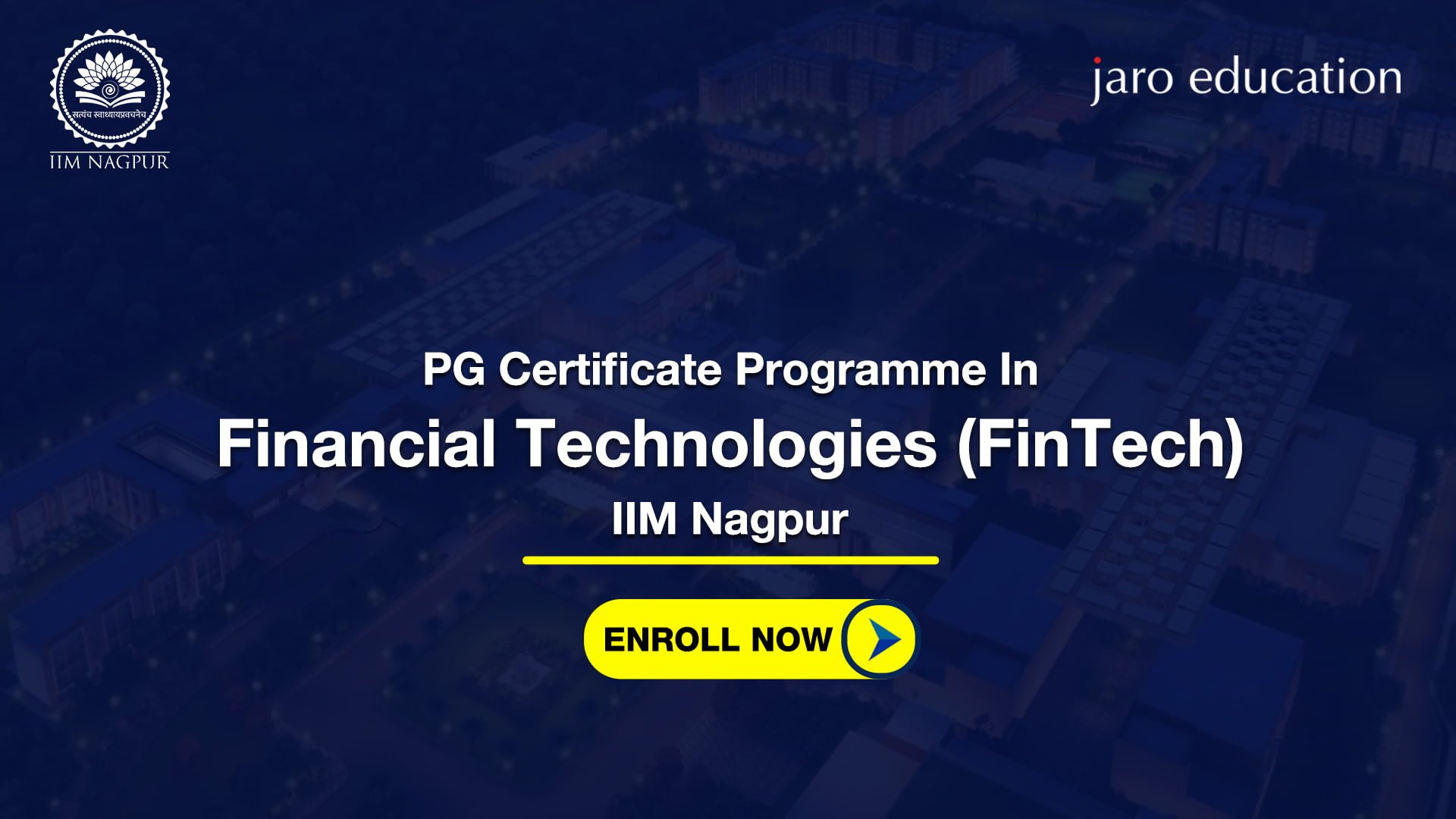 PG Certificate Programme in Financial Technologies- IIM Nagpur
IIM Nagpur offers a one-year certificate course in financial technologies, one of the best FinTech online courses. The course provides comprehensive knowledge of the field and empowers you with the right skills to ensure your success in this industry. In addition, you will receive a PG certificate from a coveted institution like IIM Nagpur at the end of the course. The best part of this program is that the mode of delivery is device to device. Therefore, you can attend your lectures from anywhere through a smart device. 
Summing Up
Upon completing FinTech certification programs, as an IT professional, you will gain the adequate knowledge and skills required to advance your career in the financial technology sector. Being a certified professional will be relatively easy for you to secure a high-paying job. It is always advisable to get a FinTech certification from a reputed institution. IIM Nagpur- PG Certificate Programme in Financial Technologies is the perfect choice for you if you're looking to pursue an all-inclusive program that will add tremendous value to your profile. It is an excellent opportunity for you to learn from the best experts in the industry and upgrade your skills.
FAQs
How do we define FinTech?

 
Financial technology is in brief referred to as 'FinTech'. In simple terms, it uses technology to enable financial or banking services.  
What are the opportunities for professionals after a FinTech course?
Upon completing a FinTech course, professionals can secure a job in the industry as per their skills, experience, and specific area of interest.
What are the broad applications of technology in the Finance sector? 
Technology is majorly used in the finance sector to make the services and offerings better and hassle-free. Using smartphones for banking, borrowing and lending money, cashless transactions, and virtual banking services are all examples of its applications.
Why should one in the IT industry study FinTech?
As an IT professional, you should consider pursuing PG Certification Programme in FinTech to progress your career in the sector and get an in-depth understanding of all the aspects related to the industry. It will help you become a trained professional in the field and land a lucrative job.