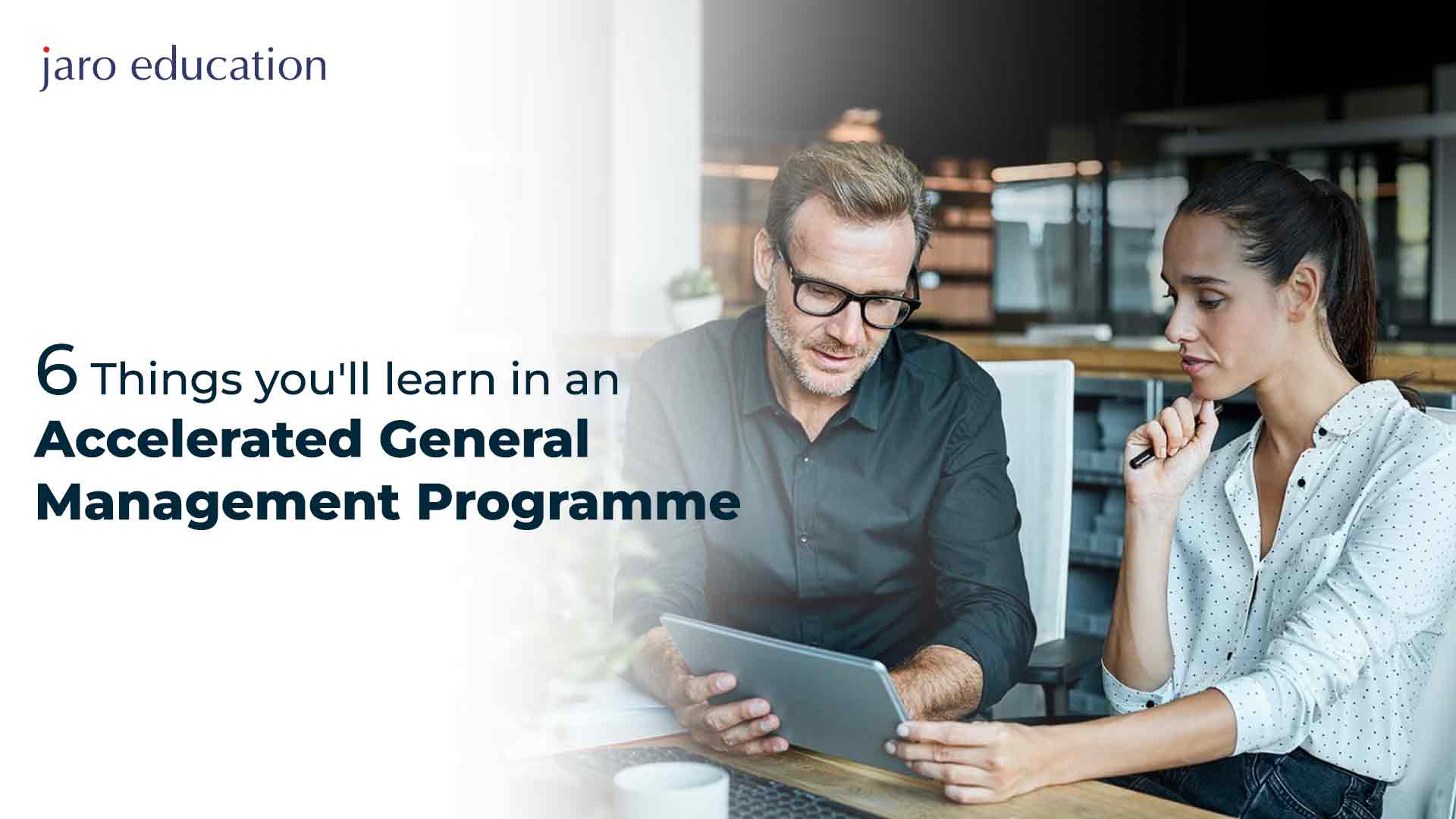 Even the most seasoned professionals can find themselves in need of additional education and training. Keeping up with the ever-changing business landscape is no easy feat and requires specialised knowledge, something that an accelerated general management programme can provide. Even the most seasoned professionals can find themselves in need of additional education and training. These courses are perfect for those looking to gain a practical understanding of all aspects of general management, from marketing to human resources and everything in between. Here are the six fundamental things you'll learn when taking an accelerated general management programme.
Creating A Foundation
An accelerated general management programme will teach you how to create a foundation for your business. This includes learning how to create a business plan, raise capital, and manage your finances. You will also learn about marketing and sales and how to build a team of employees.
Developing Functional Acumen
An accelerated general management course will develop your functional acumen across a range of business disciplines. You will learn how businesses operate, how to make strategic decisions and how to lead and motivate teams. This also involves creating a strong foundation in analysing data so you can make an informed decision in accordance with it.
Developing Insights Into Customer Resources
In order to have an effective career in general management, it is important to have a deep understanding of the resources and people that make up your customer base. This can be accomplished by developing insights into your customers' needs and wants and their individual skills and abilities.
One way to develop this understanding is to create customer personas. Customer personas are fictionalised representations of your ideal customers based on real data and research. They help you understand your customers better by providing detailed information about their demographics, behaviours, motivations, and goals.
Creating customer personas is just one step in the process of developing insights into your customers. It's also important to constantly collect feedback from your customers through surveys, interviews, and other research methods. This will help you stay up-to-date on their ever-changing needs and wants, so you can adjust your management style accordingly.
Tackling Contemporary Issues in Management
In an accelerated general management programme, you will learn about the contemporary issues managers face. These include globalisation, technology, organisational change and ethics. You will also learn how to manage people and resources effectively, and how to make decisions in a fast-paced environment. Here's a brief look at what that might look like:
–
Globalisation:
 More and more companies are expanding their operations to global markets. This brings its own set of challenges, such as understanding different cultural norms, managing remote teams, and dealing with currency fluctuations.
–
Technology:
Companies are increasingly relying on automation and artificial intelligence to streamline processes and gain a competitive advantage in the market. Managers must stay up-to-date with the latest developments in order to make informed decisions about technology investments.
–
Organisational Change:
Companies are constantly changing and evolving in response to external forces such as new regulations or economic conditions. Managers must be able to anticipate and adapt to these changes in order to remain competitive.
–
Ethics:
Businesses have an obligation to act ethically towards their employees, customers, suppliers, communities, and the environment. Managers must understand how their decisions can affect society in order to ensure that they are making socially responsible choices.
Closing Threads
When you complete an accelerated GM program, one of the things you'll learn is how to close threads properly. This is an important skill to have in any managerial role, as it ensures that all loose ends are tied up and that projects are completed efficiently.
There are a few different ways to close threads, but the most important thing is to be consistent in your method so that everyone on your team knows what to expect. Here are a few tips for closing threads:
– Always follow up with stakeholders after a project is completed to ensure that they are satisfied with the results.
– Send a summary report of the project to all relevant parties, even if they were not directly involved. This helps everyone stay up-to-date on what was accomplished.
– Keep track of all tasks and milestones associated with a project so you can easily reference them later. This will come in handy if any questions or issues need to be addressed.
By following these tips, you can ensure that all threads are properly closed and that your projects are completed successfully.
Talent Management
In an accelerated general management course, you will learn how to identify, assess and develop talent within your organisation. You will also learn how to create a culture of excellence that attracts, retains and motivates top talent. Additionally, you will gain an understanding of the different approaches to talent management and how to best match these approaches to your organisation's needs.
Accelerated General Management Programme – IIM Ahmedabad
IIM Ahmedabad, one of the most elite B-schools in the country, offers the Accelerated General Management Programme that is geared towards equipping students with the intricacies and nature of global business environments. With a comprehensive coursework comprising topics such as Quantitative Decision Making, Economic Environment and Policies, Communicating Corporate Reputation and Social Media and more, this certificate course in general management aims to broaden students' perspectives so they can make better decisions as managers in mid-senior and top-level positions. Enroll in this general management course today for a promising career in general management.
Conclusion
An accelerated general management programme can be a great way to gain essential knowledge and skills that will help you climb the corporate ladder. With this fast-paced program, you'll have the opportunity to learn how to become a leader in an ever-evolving business world, from understanding finance and operations to mastering strategy and communication techniques.